Travelling with kids (infants, toddlers, or teens, it doesn't matter) can be a stressful adventure filled with uncertainty, fear, and a whole lot of noise. On the other hand, if you prep all your essentials well in advance and stick to a solid battle plan once you're on board the giant flying tin can, you just might avoid ending up in someone's disgruntled Instagram story during the flight. Here's your quick-and-easy guide to stress-free flying with kids.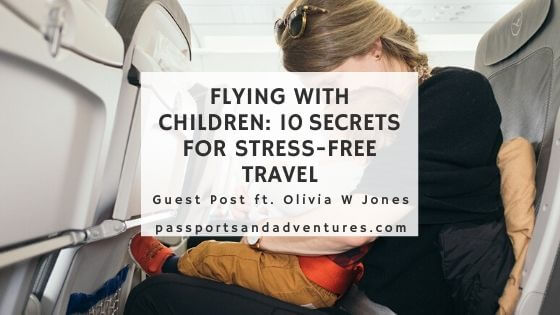 Bring plenty of silent entertainment
Oh, how quickly they grow restless and antsy when confined to such close quarters. And then you tell them to keep quiet and calm – the torture! If you don't pack all of their favourite toys and entertainment doohickeys into your on board carry-on, then you won't stand a chance of ensuring a peaceful flight. Remember, everything they ask for, you bring aboard.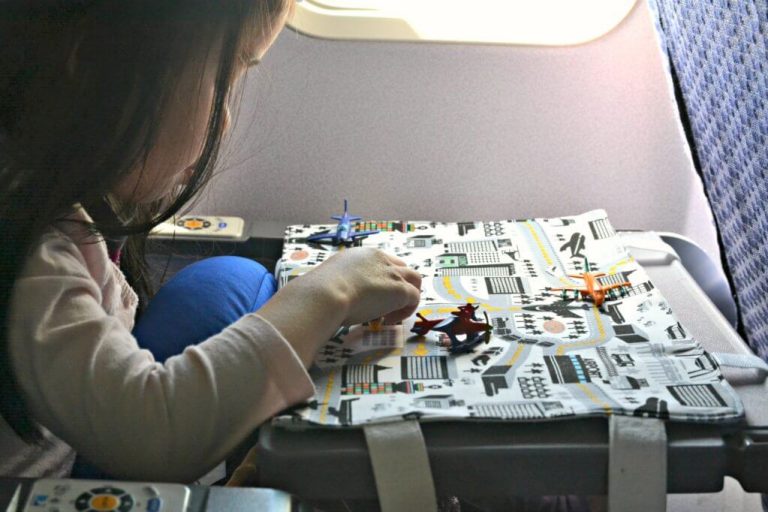 Make flying seem exciting
Oftentimes, children will try to express a deeper, underlying problem by acting out and simply being completely unable to calm down. In reality, and especially when flying, this can often be the result of their fear of planes. This is why it's imperative that you discover these fears well in advance of the travel date so that you can have enough time to communicate with your child and relax them. Sometimes, professional assistance will be required, and that's perfectly fine.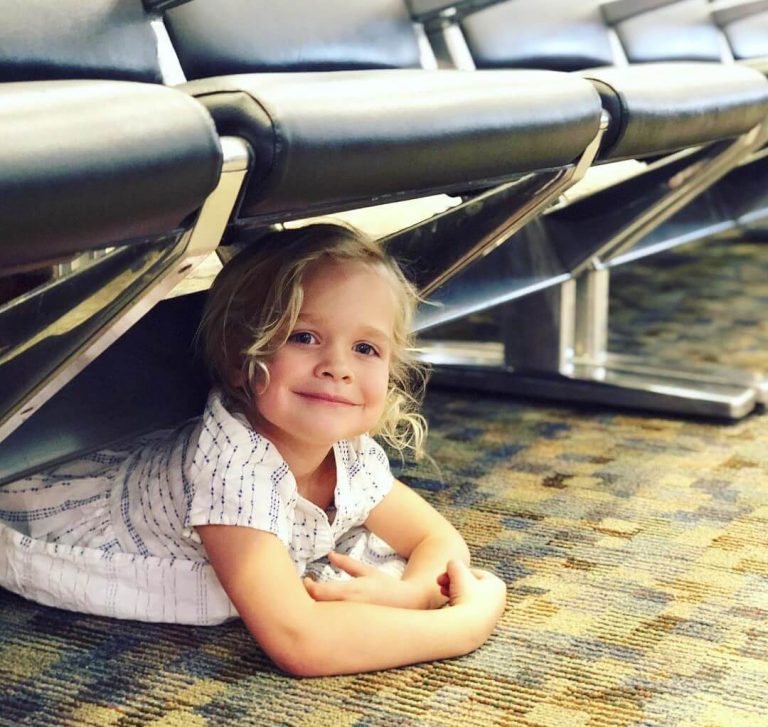 The sooner you start, the better
Much like anything in life, we learn to not fear flying through trial and error. Sure, some people simply don't experience that petrifying feeling taking over as soon as they strap in, but children often have a difficult time coping with this type of stress. A powerful tactic is to simply start flying with your child early on – remember, practice makes perfect.
Talk to your children throughout
Cognitive stimulation, interaction, deflection. These should be the keywords guiding your actions when you're trying to help our child regain their sense of calm. Children thrive on mental stimulation in every aspect of life, and when faced with the stress and boredom of long flights, your best bet will be to talk to them, and deflect the negative feelings as they occur.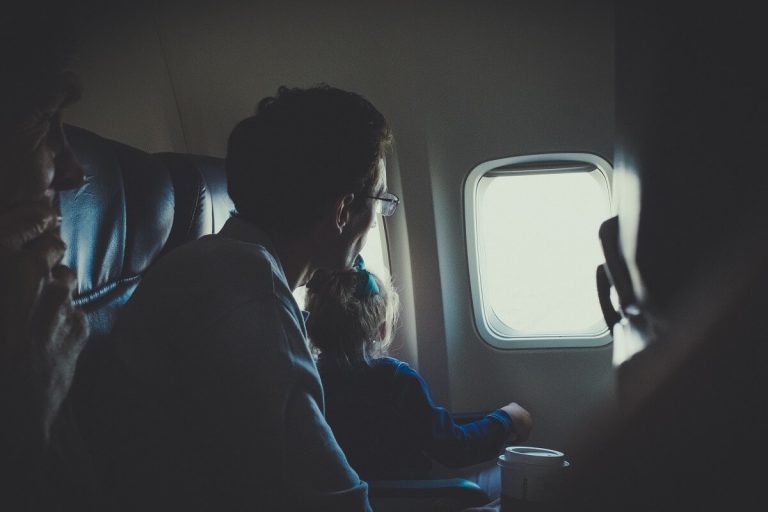 Make it as comfy as possible
One of the most important elements of a peaceful, enjoyable flight is making sure your child is comfortable and snug as a bug in their seat. So make sure you bring a comfy kids' pillow such as Go Travel with you along with their favorite blanket. The soothing, familiar aromas and soft bodies of the pillow and the blanket will make sure your munchkin spends most of the time napping quietly.
Get organized as soon as you board
As soon as you board the plane, you want to get organized and establish a command centre around your seat. This means having all of the travel essentials close at hand, making sure you fill out the spaces underneath the chairs, that you fill out your side pockets, and that the kids are strapped in their seats. This is the moment you want to be a bit more authoritative to allow them to fully understand that this is the time to be calm and quiet.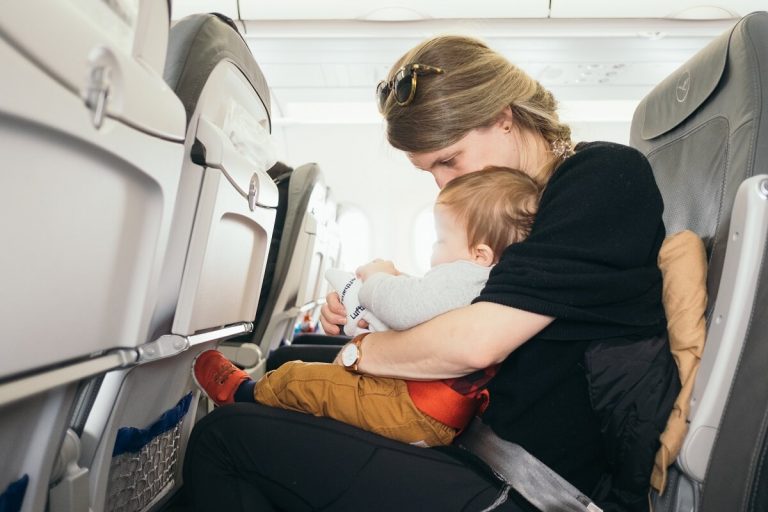 Bring a bag of goodies as a reward
Naturally, you can't go all drill sergeant on their adorable behinds without giving something in return. And a bag of their favourite goodies as a reward for good behaviour always does the trick. Don't give in too fast though, but rather wait until they fully deserve their treat.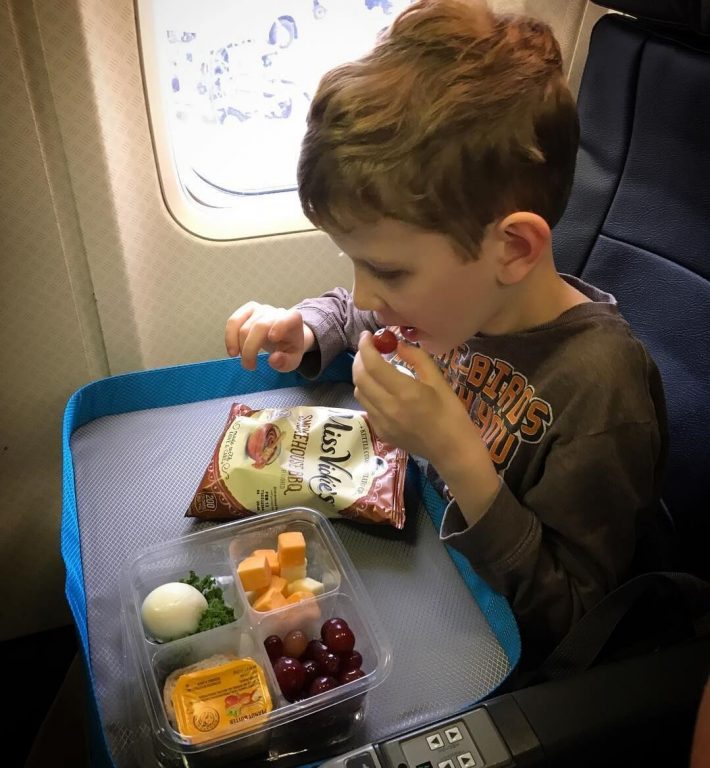 Take a walk through the plane
A great way to keep your toddler entertained is to take a walk once in a while, letting them communicate with strangers who are willing share a friendly "hello" in their own way. This will further calm them down and help put a smile on their face.
Keep them occupied with movies
In the modern world, parents have it way easier. Not to say that parenthood is easy in any way, but the simple fact that you can always distract your kid with a shiny computer screen playing their favourite cartoons or movies surely takes a bit of pressure off the entire endeavour. So make sure a movie or two makes it into your battle plan.
Don't forget your hygiene essentials
When you're travelling with kids, suddenly your carry-on is no longer big enough. Suddenly, it feels like you're packing up the entire house. Alas, such is the life of a freshly baked parent, and if you want to keep your kid happy and satisfied for the duration of the flight, you need to have all of your hygiene essentials with you as well. God forbid your munchkin has an "accident" mid-flight and you find yourself out of fresh underwear, diapers, or wet wipes.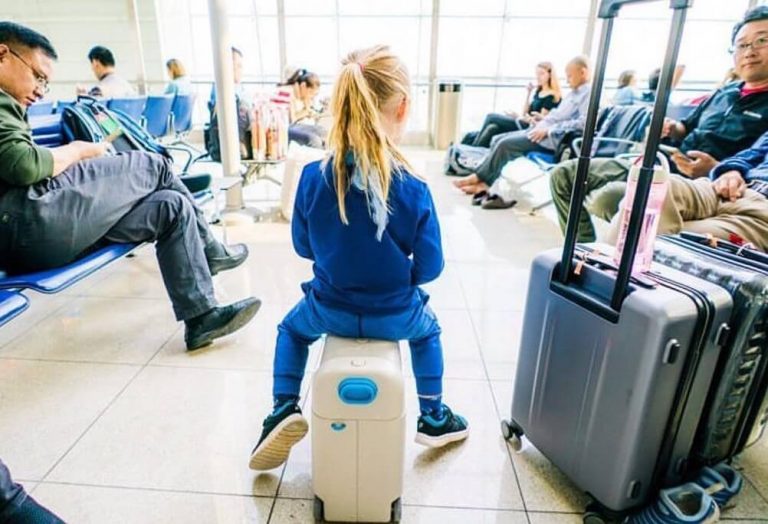 Travelling with your kids is no walk in the park (even that can be an arduous task sometimes) by any stretch of the imagination, but that doesn't mean that you can't make your flight as enjoyable as possible with a bit of meticulous planning and preparation. In fact, combining preparation with a strict in-flight routine will ensure you have a great time traversing the skies.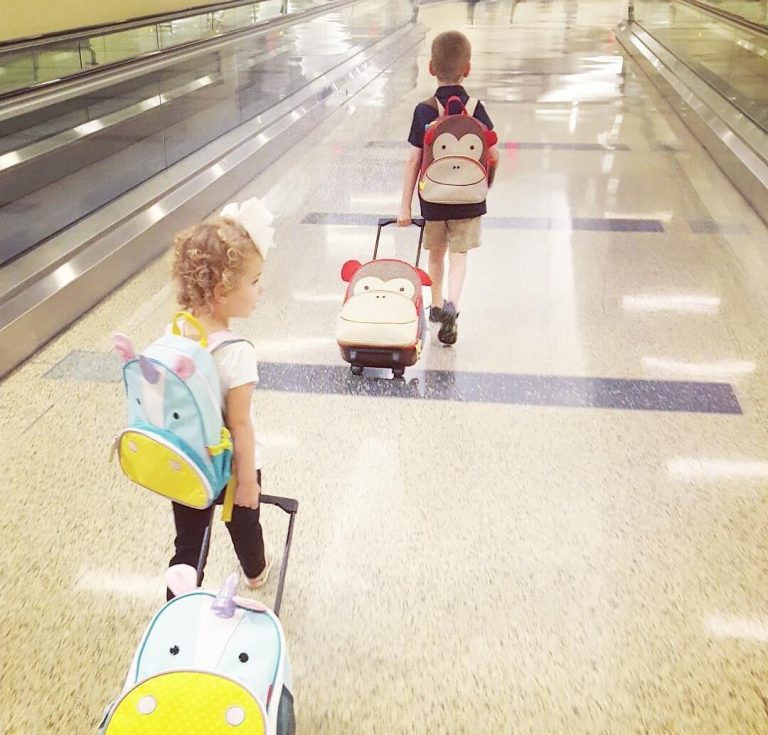 Olivia is psychologist, traveller and entrepreneur from Brisbane. Mother of two beautiful children and proud owner of two silly boxer dogs, Teo and Mia. She is passionate about writing and always inspiring her readers to be clever in their lives. Her motto is "Be the change you want to see in the world". Olivia is a regular contributor to High Style Life. You can also follow on both Twitter and Facebook.
And if you are looking for some additional tips for making travelling with kids as stress-free as possible, why not check out this great article from Kristie at Mamma Prada.
* unless stated, the pictures have been provided by the writer for use in this post.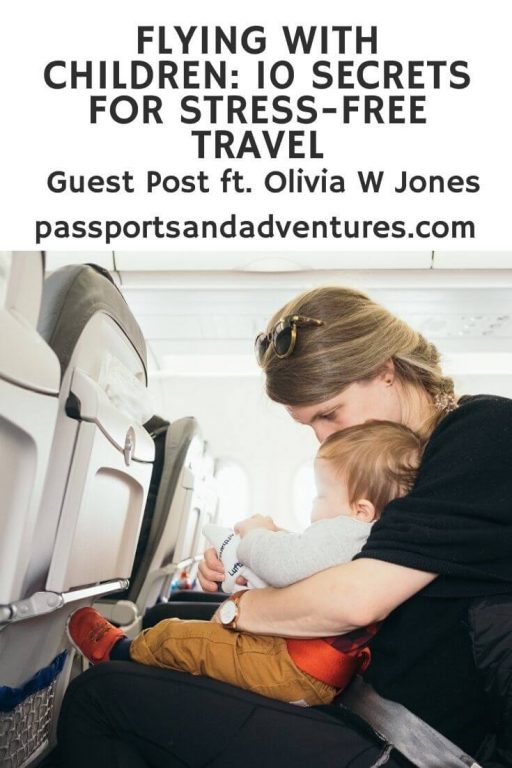 Related Posts