Thank you for considering BattleMum as a possible collaboration partner. If you haven't already visited it, you can find out about us as a family, and me personally, by visiting our About BattleMum page. On this page you can find out how to contact me, ways we can work together, brands I have collaborated with to date with some testimonials, and my disclosure and disclaimer policies (valid from 01/01/2018).
Contact Me
BattleMum can be found on most of the usual social media platforms such as Twitter (@Battle_Mum), on Facebook (TheBattleMum) and on Instagram (@battlemum).
I can be contacted via email at bm@battlemum.com.
Work With BattleMum
BattleMum has entered its third year and both my blog and social media followers are growing at a steady pace. BattleMum accepts sponsored and advertising posts so long as they are relevant to my blog's audience, rates are negotiable and I have a Media Kit available on request with my relevant statistics and follower numbers. I currently do not offer advertising space on my blog but may be open to discussing this as an opportunity. To discuss working with BattleMum or to request my media kit, please contact me by completing the form above or by emailing me at bm@battlemum.com.
How can we work together:
I currently have opportunities available for the following:
Accommodation Reviews

Family and travel product and service reviews

Sponsored posts (kept up for a minimum of 1 year, unless otherwise agreed)

Giveaways (run using Gleam on the blog, collaborating company is expected to send out the prize). Social Media giveaways are also something I can offer.

Brand Ambassador

Social Media Campaigns

Guest posts, hosted or for your website.
Please note only serious inquiries will be considered. Also note, I will always disclose to my readers if we have received remuneration or products/service for free.
Testimonials:
Saltrock
"Catherine's review was great, on time, and complimentary of our products. It was great that she was able to make it possible to work with us even though we don't currently deliver to Portugal where she is now based. Thanks again for making it so easy to work together!"
UV-Buddy
I am always excited when I am contacted about UV-Buddy by people that have heard about us and want to learn more about our products & what we are about. 


Battlemum Catherine contacted me asking to review our UV Awareness Accessories for her Blog, I was thrilled and popped a couple of our goodies in the post! 


When I read Catherine's review I was so happy with the honesty and positiveness of this impartial review. So much so that I chose to run a Facebook Ad for UV-Buddy using Catherine's review to try and spread what we are about using amazing words by an amazing blogger.


Huge Thank You to BattleMum for the awesome review! 
Provence PR Ltd
BattleMum.com has produced detailed and quality reviews for us, always on time. A pleasure to deal with.
Busy B
Thank you so much for your very complimentary blog post! It's very informative, shows some brilliant photos of the product in use and is a great review of the diary, thanks!
Brands I have worked with: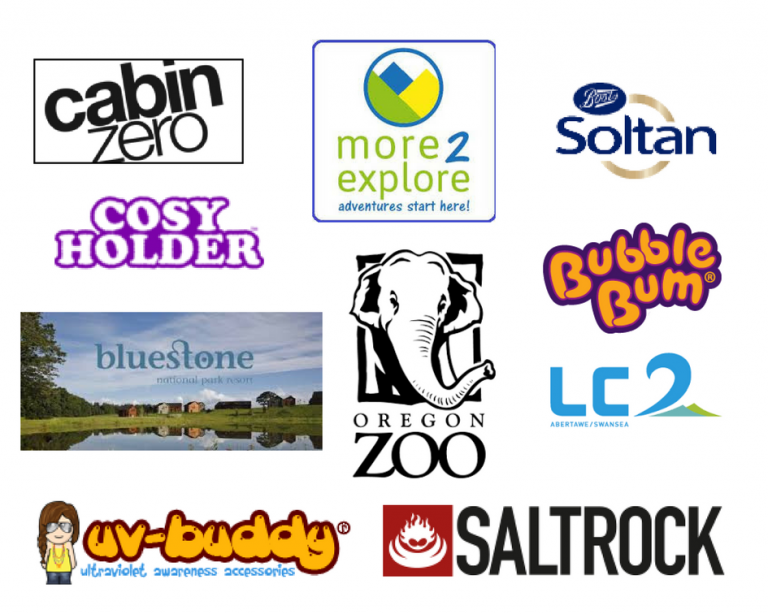 Disclosure
Copyright
This is a personal blog created by myself, BattleMum (Catherine Jordan). All personal pictures, opinions and reviews displayed or expressed here are my own and are my copyright, particularly with regards to my personal pictures. Please do not use any of my content or photographs in any way without my prior permission (bm@battlemum.com). You are however free to share my posts via the link buttons attached to the bottom of each post.
Where I have used a picture from another website, for example in a product/service review, I will always include a picture source link below the picture to that person or company's picture/website.
PR
Unless otherwise stated, I have not been paid or compensated for reviews I post. Reviews such as these are written by myself, of products or services I have purchased myself, and will be written with honesty from my own personal experience of using that product or service. That said, this is a PR friendly site, and I am happy to receive products for review, and am also willing to try services for review, provided they are in keeping with the nature of this blog. The review will always be done with honesty, and should I receive a product or service for review from a company, this will be clearly stated in the post and a link to that company will be provided in the review.
If you are interested in working with me, please contact me, Catherine Jordan, at bm@battlemum.com.
Affiliate Disclaimer
The owner of this website, BattleMum, is a participant in the Amazon Services LLC Associates Program, an affiliate advertising program designed to provide a means for sites to earn advertising fees by advertising and linking www.battlemum.com to Amazon properties including, but not limited to, amazon.com, endless.com, myhabit.com, smallparts.com, or amazonwireless.com.
Other
I welcome comments and feedback, but please be advised that abusive or insulting comments will be removed.