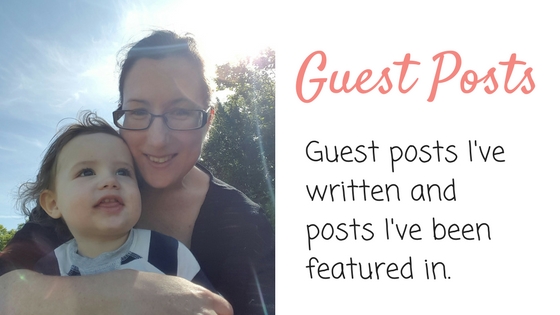 I have had the pleasure of being featured as a guest blogger on a number of other great blogs. The articles have been written from my own experiences and include parenting posts, as well as travel posts. Here are just a few of my guest posts on other awesome blogs.
I got the chance to write a guest post for one of my blogging idol's Karen, of Travel Mad Mum. I got to share a 3-day itinerary for visiting Yellowstone with Kids. To say I was thrilled to feature on her blog would be an understatement.
I was a featured blogger on Emma's Diary for a while and wrote several pieces including tales about our son's biting habits as a baby, about how we've chosen an alcohol-free life since our son was born, and also 10 thoughts the mum of a toddler has in the mornings.
I wrote a few pieces for Kerry, a fabulous blogger from South Wales, and I am so grateful to her for featuring my posts on how to plan an awesome family road trip, and also for featuring me in her Halloween and Christmas blogger series.
I met Karen through SnapChat and have been featured twice on her blog. The first time was after we met face-to-face in London and had such a fun day out, one I'll never forget. More recently she let me write a very personal post in which I declared my love for my son. I'd love to know what you think of it.
Melissa who blogs at the Diary of a Jewellery Lover kindly featured my story about our biking honeymoon in Ireland. It was certainly a honeymoon with a difference.
Other blogs I have featured on
I have also written posts on various subjects for other blogs and have been featured as a guest blogger on including Mamma Scribbles, A Few Favourite Things, Motherhood The Real Deal, Cardiff Mummy Says, Sweet Whimsy Photography and Twin Mummy and Daddy.
Featured in
I have also been featured in blog round-ups, and collaborative posts including ones about the pros and cons of road trips with kids, the best family-friendly UK accommodation, the best blogging tips, how to help your children become bilingual and how to make travelling by ferry smooth sailing with your kids.