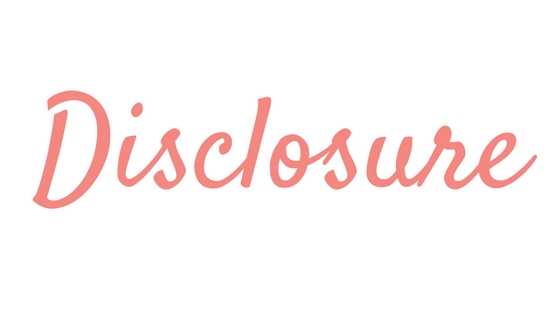 Copyright
This is a personal blog created by myself, Passports and Adventures (Catherine Jordan). All personal pictures, opinions and reviews displayed or expressed here are my own and are my copyright, particularly with regards to my personal pictures. Please do not use any of my content or photographs in any way without my prior permission (cath@passportsandadventures.com). You are however free to share my posts via the link buttons attached to each post.
Where I have used a picture from another website, for example in a product/service review, I will always include a picture source link below the picture to that person or company's picture/website. From time to time, I will source appropriate pictures to use in posts, and these too will have a picture source link below the image.
PR/Collaborations
From time to time I collaborate with brands and businesses that are relevant to the nature of my blog, and which I believe my readers will be interested in. I only accept work with businesses that I'm happy to endorse or products that I would purchase myself.
Collaborations include, but are not limited, to the following:
Reviews
I am happy to receive products or to try services in exchange for a review, provided they are in keeping with the nature of this blog. The review will always be done with honesty, from my own personal experience of using that product or service. Should I receive a product or service for review from a company, this will be clearly disclosed in the post and a link to that company will be provided in the review. Here is an example of a product review and service review I have written in the past.
Sponsored Posts
From time to time I will collaborate with a company or brand on a sponsored post. This means I am paid to host a post either written by myself or the company. In this case you will see the post clearly marked as an 'ad', 'advertorial', 'collaborative' or 'sponsored' post.
Affiliate Links
Within certain posts I may include affiliate links. This means that if you buy anything after following the link in my blog, I will receive a very small percentage of the sale, or commission. This is always at no extra cost to you, and does not detract from your shopping experience. Posts which include affiliate links will always be marked as so, so you may see a declaration such as "this post contains affiliate links".
Amazon Affiliate Disclaimer
The owner of this website, Passports and Adventures, is a participant in the Amazon Services LLC Associates Program, an affiliate advertising program designed to provide a means for sites to earn advertising fees by advertising and linking www.passportsandadventures.com to Amazon properties including, but not limited to, amazon.com, endless.com, myhabit.com, smallparts.com, or amazonwireless.com.
Giveaways
On occassion I will run a giveaway, often in collaboration with a brand. Each giveaway is different and will therefore have different rules. Please ensure you read them and understand them before entering the giveaway.
Whether a brand is involved, or whether I am personally running the giveaway, the winner will be asked for their postal details, and possibly their mobile numbers. These will only ever be passed to the brands who are collaborating with me on the giveaway. Where the giveaway is being run by me, I will require the winner's postal address in order to get their prize to them. Should this be the case, rest assured that under no circumstances will I ever pass your details onto anyone else.
Comment Policy
As a blogger, there is nothing I love more than reading comments from my readers on my posts, or hearing what you thought of them via the blog or social media. I welcome comments and feedback, but please be advised that abusive or insulting comments will be removed. No-one needs to be subjected to that sort of carry on.
Newsletters
You may, or may not, be aware that Passports and Adventures now has a newsletter. In order to receive this newsletter, you are required to fill out a form such as the one below. By signing up you are agreeing to receiving my newsletter with all my latest posts, and from time to time, additional emails letting you know about any new products I am trying out that have special offers available.
By signing up you are also agreeing to the use of your name in these newsletters, tracking your clicks and targeted marketing. You are free to opt-out of these emails at any time.