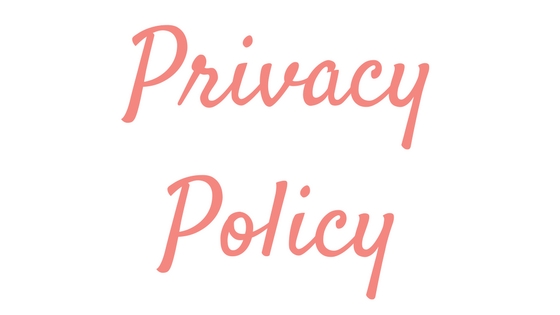 This page outlines aspects that may affect your browsing experience at Passports and Adventures – https://www.passportsandadventures.com.  This privacy policy is subject to change without notice and was last updated on 1st May 2018. It is advised that you re-read this from time to time to make sure you are happy with the various policies.
The reading of all information on www.passportsandadventures.com is of your own free will. If you do not accept these Terms and Conditions, you should cease use of this website immediately.
Passports and Adventures allows third parties to serve ads and/or collect certain anonymous information when you visit this website. These companies may use non-personally identifiable information (eg: click stream information, browser type, time and date, subject of advertisements clicked or scrolled over) during your visit to this and other websites in order to provide advertisements about goods and services likely to be of greater interest to you. These companies typically use a cookie or third-party web beacon to collect this information through the use of cookies. You can read more about cookies here.
Passports and Adventures maintains an email mailing list of those who freely subscribe via a third-party server, in this case Mailterlite. These emails are used by the blog owner only to email blog newsletters, occasional updates, and promotional content. You are free to unsubscribe at any time using the link at the bottom of your newsletter emails. Your email will never be passed on to third parties by Passports and Adventures.
The only time any details are passed on are if you are the winner of a giveaway hosted on this blog, and your permission will be asked for before this happens. Permission will be requested via email and your details will be received and passed on via email, only to the brand for which Passports and Adventures is hosting the giveaway or competition. Once a period of one month has elapsed, your details and giveaway email notifications will be deleted from my personal email account. Passports and Adventures is not responsible for your details held by the brand once they have been passed on. You may also request your details to be removed from the competition widget within the blog post which you entered through.
Passports and Adventures is not responsible for any republished content from this blog on other blogs, websites, blog comments or other media.
Comments
Passports and Adventures allows comments to be added beneath all blog posts on this site. The information collected here, which may include names, email addresses and/or website URL's, will not be added to my mailing list, nor will it ever be passed on or shared with third parties.
There is a comment check box which you must tick only if you are happy to allow your data to be collected for the sole purpose of adding your comment beneath the blog post. If you are not happy for your data to be collected and stored, do not check the box, and your data and comment will not be added to the Passports and Adventures blog.
The owner of this blog reserves the right to edit or delete any comments submitted to this blog without notice due to, but not limited to:
Comments deemed to be spam or questionable spam

Comments including profanity

Comments containing language or concepts that could be deemed offensive

Comments that attack a person individually

Comments which contain links that are questionable, such as broken links or invalid links.
The owner of this blog reserves the right to change the focus of this blog, shut it down, or sell it at her own discretion.
Wanderlust Kids Linky – in association with InLinkz
The Passports and Adventures website (formerly BattleMum) hosts and runs the Wanderlust Kids linky. This linky is run using InLinkz integration. While some participants may enter an email address when linking up their posts (this is optional), this information and data is stored by InLinkz and not Passports and Adventures. Passports and Adventures does not collect, store or use this data in any way. To understand how your data is collected, stored and used by InLinkz, please refer to their Privacy Policy. Be advised, if InLinkz makes me aware of a breach, I will refrain from hosting any further Wanderlust Kids linkies using their integration until such time as they have rectified the problem, and notified me.
Review of Anonymous Data from Google Analytics
I am committed to ensuring that my website contains content that is valuable and useful to my readers. To help me with this I have implemented the Google Analytics demographics and interest reporting features on my website. These tools allow me to review anonymous data regarding the gender, age and interests of website visitors and adapt my website content to better reflect their needs. Although this information is collected through your Google ad settings, it is not provided to me in a personally-identifiable format. This means I cannot identify what information is about you, and I will never attempt to do so.
You can opt-out of Google Analytics for Display Advertising and customise Google Display Network ads using the Google Ad settings or through the Google Analytics opt-out browser add-on.
All content provided on this blog is for information purposes only. The owner of this blog makes no representations as to the accuracy or completeness of any information on this site or found by following any link on this site. The owner will not be liable for any errors or omissions in this information nor for the availability of this information. The owner will not be liable for any losses, injuries, or damages from the display or use of this information. We are not responsible for the republishing of the content found on this blog on other web sites or media without our permission. All opinions are those of the author alone.
Passports and Adventures may contain links to other websites of interest. However, once you have used these links to leave our site, you should note that I do not have any control over that other website. Therefore, I cannot be responsible for the protection and privacy of any information which you provide whilst visiting such sites and such sites are not governed by this privacy statement. You should exercise caution and look at the privacy statement applicable to the website in question.