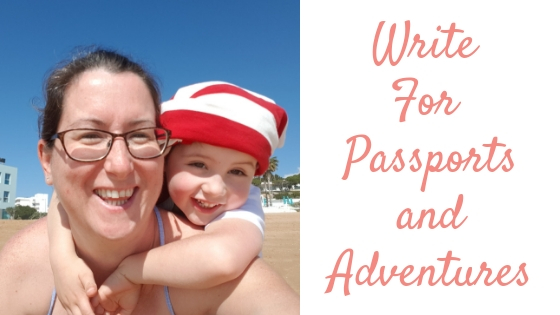 Passports and Adventures accepts guest posts from other bloggers. These can be stand-alone pieces, or I have a blog series entitled "Best and Worst Holidays" for which I am happy to receive guest posts.
Who can guest post on Passports and Adventures? 
Anyone can submit stories of their travels to be featured on Passports and Adventures as long as they are well written, and adhere to my guidelines – which you'll find in the next section. Blogging isn't for everyone, so it's not a requirement that you do have your own blog – if you do, that's great, I'll link back to you from here. 
Please note that travel stories aren't limited to only when you go on big trips. Local trips and pieces like "10 coffee-shops in Dublin you should visit", or "Things to do with kids in Paris" all fall under the scope of travel. Lifestyle articles may be accepted from time to time, however I prefer to host travel-related posts.
WRITING GUIDELINES FOR GUEST POSTS:
Authentic – I cannot accept any piece of writing that has been published anywhere else on the Internet. Google doesn't like it and I listen when they talk. That said, you can submit a rewritten piece you have already published, so long as it is sufficiently different from the original one.

I'd like your stories to be a minimum of 500 words please, unless it's a photoessay.

I will require 3 photographs (minimum) and preferably landscape. Original files are also preferred. Please try not to submit pictures from your phone unless they are the original files, and do not resize them before sending them across. You should also be happy with at least one of your pictures being used to create the social media graphics for the post (including Pinterest, Twitter and Facebook graphics, all of which will be created by me, Passports and Adventures, using Canva).

You can send across 1-2 links to other blog posts you'd like included in the post, so long as they relate to the post you are submitting.

You can also send videos, or embed codes for videos you've uploaded to Youtube. 

If you would like to submit a photoblog / photo essay then I need at least 300 words and at least ten photographs.

Please also send a profile picture of yourself and a short Bio including links to your social profiles and blog.
WRITING GUIDELINES FOR THE BEST AND WORST HOLIDAYS SERIES:
You are welcome to join my Best and Worst Holidays Series on the blog. The guidelines are as above and the categories I like to feature include:
Best and Worst Holidays with your kids to date, and why.

Best and Worst Holidays as a couple, and why.

Best and Worst Holidays as a solo traveller, and why.

Best and Worst Holidays before and after having your kids, and why?

Best Holidays to date.

Worst Holidays to date.
Here are examples of some previous guests posts:
Best and Worst Holidays with the Kids.
WHAT I GET AND WHAT YOU GET:
WHAT I GET: 
More awesome stories / posts to share with my readers and friends.

Growth and the opportunity to showcase more destinations to the world.
WHAT YOU GET:
A platform to share your tales and journeys.

A place to call home.

The opportunity to be featured on Passports and Adventures.

A link to your blog if you have one (getting some all important juice sharing at the same time, my DA is currently 20 but recovering quickly after my domain change from BattleMum).

Shared across my social media channels so that more people can see your work.
WHAT ARE YOU WAITING FOR? 
If you have an idea or even a story that's ready to go – get in touch with me and we'll get the ball rolling. Contact me at bm@battlemum.com.