We're halfway through winter, and this is the time of year you might look forward to getting away from it. Are your friends heading to Florida or some tropical destination? Yeah, we know you're jealous. But, maybe you have your own winter escape plans?
If you haven't figured out a getaway destination or if you want to try something new, consider the Gateway to the West, St. Louis, Missouri. You will find history, adventure and a whirlwind of activities for your children. Here are seven things you can include for a unique and fun family vacation in St. Louis.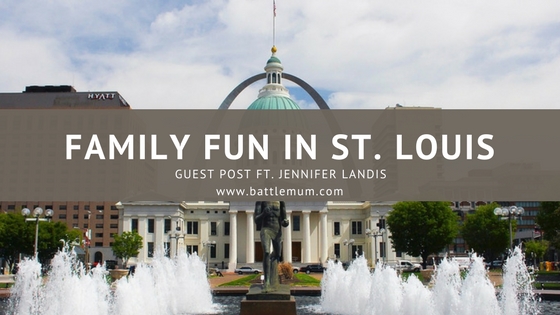 The Touristy, but Very Worthwhile, Stuff
No trip to St. Louis would be complete without a visit to these iconic locations:   
1. Visit The Gateway Arch
The Gateway Arch is an iconic monument that sits on the bank of the Mississippi River. It holds its name as a representation for the city's part in westward expansion in the United States during the 19th century.
Architect Eero Saarinen designed the arch in 1948, which was later built between 1963 and 1965. It's a huge stainless steel sculpture that stands 630 feet tall as well as 630 feet wide. It appears as a giant door opening into the West.
You can even go to the top the structure if you are brave enough. Two trams, each with eight five-passenger cars, can carry you to a viewing platform at the top. It's an amazing view riding up wherever you are seated, and once you reach the top — well, it's breathtaking.
The arch is a national park, and it also has a museum, tourist area and welcome center. Consider it a gateway to the many activities St. Louis has to offer.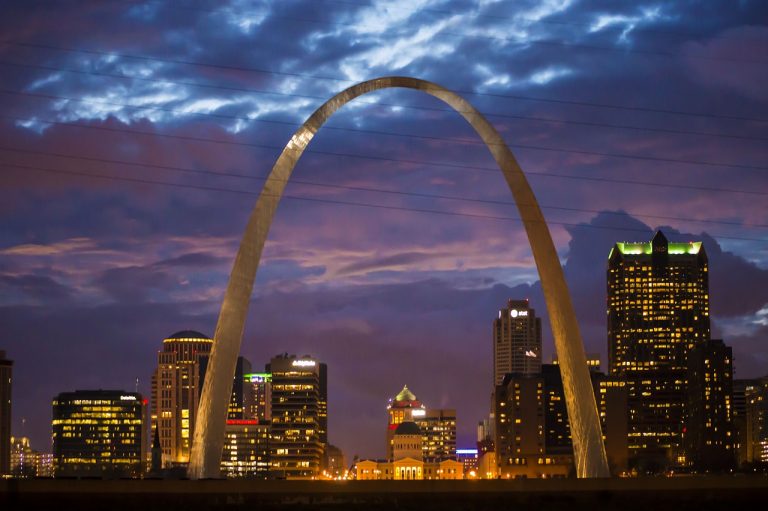 Picture Source Pixabay
2. Take a Riverboat Cruise
Could there be a better way to tour a city than by relaxing aboard a riverboat cruise? Just sit back and enjoy a ride on a replica 19th-century paddle-wheel boat while taking in the views of modern-day St. Louis.
Ride along the Mississippi where Lewis and Clark began their historic journey, but feel confident that modern technology will keep you safe. There are a variety of hour-long sightseeing cruises, dinner cruises and specialty cruises to choose from.
3. Enjoy Busch Stadium
If you are sports fans and the weather is good, take in a game at Busch Stadium, home of the St. Louis Cardinals. You can see one of the best baseball teams at a stadium with one of the best views in the country. From nearly every vantage point, fans can see downtown St. Louis and the Gateway Arch.
The St. Louis Cardinals played first played in the new 47,000-seat Busch Stadium in 2006. The stadium also has many gathering and party areas, including the Budweiser Brew House and other restaurants and bars.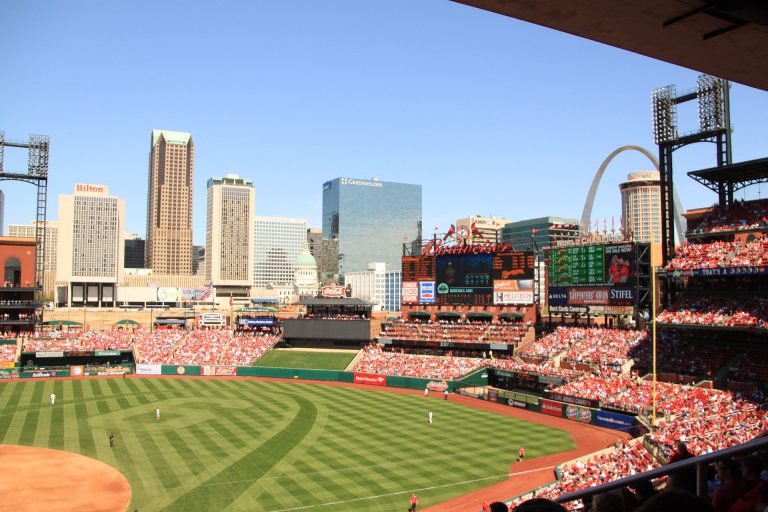 Picture Source Pixabay
The Highly Kid-Friendly Activities
You certainly can spend a lot of money and get your money's worth of fun in St. Louis, but there are also plenty of inexpensive and free kid-friendly things to do:
4. Go to a Museum                

                                           
If the weather isn't cooperating or if you want to give your kids some culture, take them to The Contemporary Art Museum, which always has free admission. The artists and exhibits vary throughout the year, so check online for specifics.
The museum also offers family-friendly, age-appropriate events such as Morning Play Dates and the Stroller Tour program. These give art lovers a chance to enjoy the museum with their children or to bring along little ones who might not be able to appreciate it yet. Family-friendly tours are accessible and more enjoyable when everyone has kids in tow.
5. See a Musical
The St. Louis Municipal Opera Theatre, affectionately known as "The Muny," is America's oldest outdoor amphitheater. The theater seats about 11,000 people and offers 1,450 free seats on a first-come, first-serve basis to anyone who would like to enjoy a show.
Be careful when making your plans as this not-for-profit outdoor theater is only open June through August.
6. Explore the Zoo
The St. Louis Zoo recently received recognition as America's best zoo. Three million visitors per year enjoy free admission and the chance to see over 17,000 animals, some of them rare and endangered. The zoo is dedicated to wildlife conservation, saving the environment and to animal research and education.
Visiting the zoo is a great way to expose your children to animals they may never see in their natural environment. It also gives them awareness about the dangers these animals are in, due to human encroachment and destruction of their environment.
The zoo is sectioned based on which animals reside there:
River's Edge: Rhinos, elephants, cheetahs and bears. Also a 33,000-gallon aquarium.
The Wild: Primates, penguins and polar bears
Discovery Corner: Kangaroos, insects and domestic pets and animals like goats and guinea pigs.
Historic Hill: Birds, reptiles and amphibians
The Red Rocks: Lions, leopards, giraffes and other four-legged animals.
Lakeside Crossing: Sea lions, seals and a stingray pool.
Enjoy safari tours, shows, feedings and other events for just a few dollars per person. The St. Louis Zoo is an all-day, family-inclusive and budget-friendly event everyone will enjoy.
7. Check out the Science Center
General admission to the St. Louis Science Center is free. Don't let your kids tell you they aren't interested in what they might think is a boring museum. They will learn while having fun as they enjoy science through interaction and demonstration.
Kids from one to eight years old can experience the Discovery Room where they can learn about outer space, play with water and interact with live animals. Older kids can learn about engineering and build real structures with limited supervision.
The Fun Awaits in St. Louis!
These are just some of the many activities, exhibits and amusements that can be found on a trip to St. Louis, so let your friends go back to Florida year after year. You and your family members may have different ideas of what fun is, but all of you will be able to find it in St. Louis, Missouri.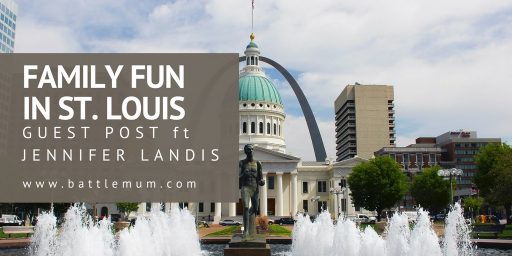 Jennifer Landis is a nutrition nut, fitness fanatic, mindful and millennial mom. She loves tea, peanut butter, and red wine. Follow her blog – Mindfulness Mama – for more on mindfulness, parenting, and healthy living. You can also find Jennifer on Facebook, Twitter and Pinterest.
*no remuneration has been received or given in return for hosting this guest post.