Welcome to another fortnight of Fearless Family Travel. Things have been very quiet around my neck of the woods. Hubby is on the road to recovery and hobbling around without crutches but is still attending physio and we are waiting to see the consultant for an update. But we're getting there.
What I've been up to
Since we last spoke, my son and I spent a rather chilly weekend in Dublin with our family. Hubby was due to come with us but thanks to that broken leg, he was unable to fly. So, it was a solo trip for me and the boy.
We had a great time catching up with family and we also spent a day in Dublin city centre. We started with breakfast at a cafe that has been a long-standing tradition of my family's whenever we're in town. We then wandered down Henry Street and the boy was admiring the Spire (see picture below).
From there we ventured to the Natural History Museum which I haven't been to in over 20 years. The boy loved it and it is one of the best things to do in Dublin with young kids. If you don't want to stand out as a tourist and are headed to the museum in a taxi, ask the driver to take you to the "Dead Zoo". If he's a local, he'll know what you mean!
Then, more recently, we've just been enjoying some quiet time together as a family, not venturing far for obvious reasons. The boy was off school recently with conjunctivitis and we decided to head to Vila Real and we brought his bike. Hubby walked along slowly while the boy cycled ahead. He did get a bit tired waiting for us though!
And finally, just a few weekends ago, I met up with my three sisters and honorary sister in London to attend a Take That concert. It was a great girls weekend and was much needed I tell you. We shopped, did a spot of sightseeing and I also got to meet up with a college buddy of mine who I haven't seen in a very, very long time. I could do with another weekend like that right now!
Travel-wise, hubby has just landed a new contract so we'll be waiting to see what the travel plans are like with that before we book our summer holiday. Everything has been on hold due to the leg as you can imagine. In the meantime, the boy and I have two weeks in Ireland in August to look forward to. And I cannot wait, even if it's raining for the entire 15 days!
That's my update for now, let's get going with this week's Fearless Family Travel.
Lonely Planet Competition
We are so excited to partner with Lonely Planet Kids for the Fearless Family Travel linky. Each fortnight we will select ONE winner from all of those who have linked up with their family travel post.
Link up your family travel post this week to be in with a chance of winning the The Daredevil's Guide to Outer Space. In this book you can join some intergalactic explorers as they travel across the solar system and beyond. Learn about life on mars, Saturn's rings and more. An ideal book for any budding astronauts in the family.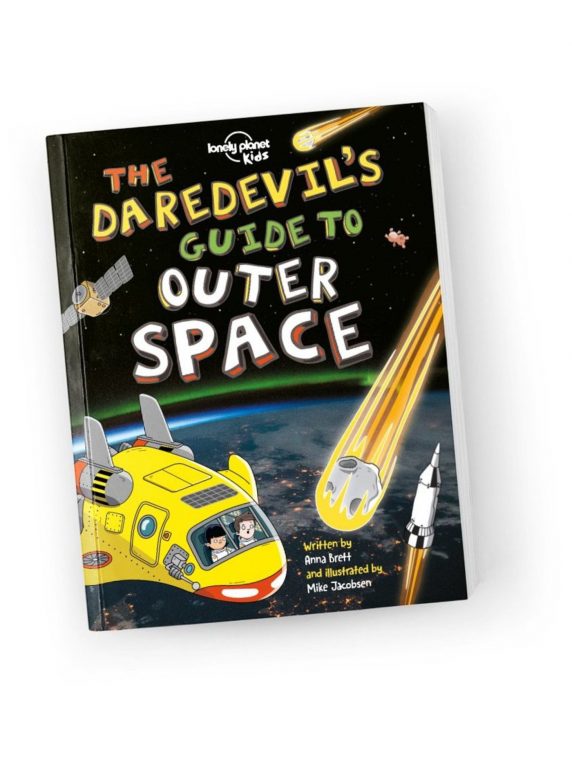 The winner will be announced on 10th June, and please note that we can only post out the prize to those living in Europe.
Faves from last time
But, onto our regular monthly features. As always, with so many good posts linked up, it's difficult to pick our favourites but Jenny's favourites from the last linky were:
A British Bottlenose Dolphin Experience (Grand Adventure Story)
Visiting the Belgian Coast (Catherine's Cultural Wednesdays)
Hiking in Malhamdale, Yorkshire (The Travelling Wilbennetts)
And the WINNER of the Lonely Planet
Games on the Go is……. The Travelling Wilbennetts Congratulations! Please drop me an email to claim your prize.
And a huge thank you to all of you who have been tagging your Instagram photos with #fearlessfamtrav. We are featuring them weekly on our instastories every Tuesday, so keep tagging.
FEARLESS FAMILY TRAVEL #33 LINKY
#fearlessfamtrav is the place to come and link up all your favourite family travel posts. From days out to holidays, city trips to beach breaks, top tips,a ccommodation and product reviews. If it's about family travel, them we want to hear about it!
THE RULES
Link up ONE post – old or new.
We have a NEW BADGE! Copy and paste the html (below) to the bottom of your blog post, or if badges aren't your thing, just link back to passportsandadventures.com.
Please share the linky love and comment on the two host posts and at least two others! Please add the #fearlessfamtrav hashtag to all comments!
Tweet your links @travelynnfamily @wandermustfam @goliveyoung @passportadvntr along with the #fearlessfamtrav hashtag and we will retweet to all our followers.
Tag your Instagram pics with #fearlessfamtrav to be selected and featured in our weekly round-up of favourites over on our instastories.
Please follow me on all my social media channels as I'll be sharing the posts on there too (Facebook, Twitter, Instagram, Pinterest). Leona has a #fearlessfamtrav Pinterest group so drop her a message to be invited!
The Fearless Family Travel with go live every fortnight on a Monday and will stay open for four days.
The winning Lonely Planet Kids book can only be posted to those living in Europe.
I can't wait to read all your posts!
Remember that the next Fearless Family Travel will be hosted by Nicky at Go Live Young and will be live on 10th June.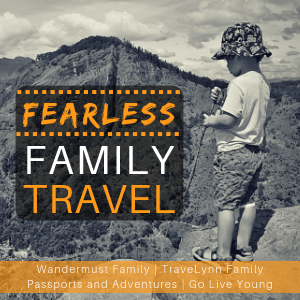 Instructions: Select all code below, copy it and paste it inside your blog post as HTML <div style='width:100%;text-align:center;'><span style='margin:5px;padding:5px;border-radius: 5px;border:1px solid lightgrey;display:inline-block;'><a rel=_nofollow href='https://passportsandadventures.com'> <img style='border: 1px solid gray;width:200px;height:200px;' src='https://travelynnfamily.com/wp-content/uploads/2018/12/fearlessfamtrav_logo.png'> <p style='align: center;'></p></a></span>