Welcome to another Local Family Guide Interviews, the series in which my fellow family travel bloggers share their local knowledge, and give us some hints and tips, to visiting their hometowns, cities they live in or regions they know like the back of their hands. After all, who better to tell us about somewhere than those who live there or who call it home. And I am very excited to welcome Jen from Backyard Travel Family.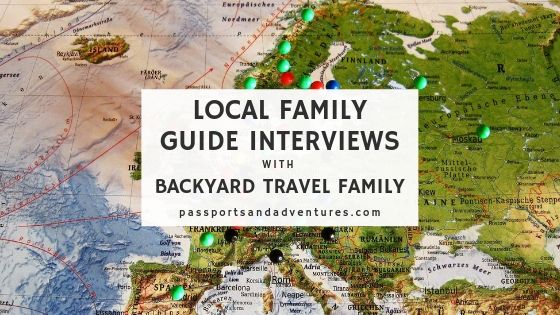 *This post may contain affiliate links. To learn more about affiliate links, please read my Disclosure Policy.
Please introduce yourself, your family and your blog.
I'm Jen, the founder of Backyard Travel Family. We are active family travel specialists in New Zealand. We are based in Canterbury (South Island, New Zealand) where my husband Ashley is a dairy farmer. We have three crazy but beautiful kids, Nathan (5) Kipton (4) and Emilia (1).
We started our website to help young families who are travelling or exploring New Zealand. We noticed how little information there was about active activities like hiking and rock climbing for kids and wanted to make sure parents could be prepared with all the information you would need.
So, we test out hikes, biking trails etc and let you know who it is suitable for, and all the little things like if there is shade, toilets, food nearby etc. It is a great resource for any parent travelling with kids in New Zealand.
Where are you located/where do you call home?
New Zealand is our home and even after travelling for a couple of years (prekids) there's nowhere else in the world we would want to call our forever home.
Tell us about your hometown/location?
We are located near Ashburton, about an hour south of Christchurch in the South Island of New Zealand. We live on a dairy farm so get to enjoy the quiet rural life, yet it is an easy day trip to Christchurch for some city life. Ashburton itself, is a very typical kiwi town, but we have some fantastic scenery out in the region, some real hidden gems that are overlooked as the tour buses stay on the main state highway and head south. Which I love, because the best views and walks are rarely busy.
Share with us your top 5 cool things to do in your city/hometown/region for families.
1 – Ski at Mt Hutt Skifield. We are new to skiing, but we just love that its about 90 minutes from our driveway, to the carpark at Mt Hutt. It is a great place for young kids to learn to ski, with an awesome magic carpet and learner slope. The views from the ski-field are incredible as they look right out over the Canterbury Plains, all the way out to the sea. One of the best things, is that kids under 10 ski for free here too, definitely helping the budget for families. For more about skiing at our favourite ski-field, click here.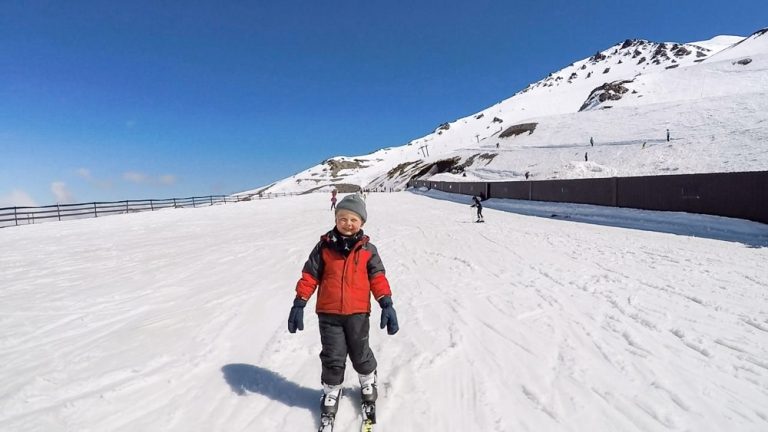 2 – Mt Sunday. The drive in to the Hakatere Conservation Reserve is beautiful, passing high country lakes and typical Mid Canterbury farms. The Mt Sunday walk is great for families as it only takes 30-40 minutes to reach the top (it's really a small hill). The walk is mostly flat with a very short steep climb at the end. The 360 degree views are breathtaking, and it's also a Lord of the Rings film location. For more information on this walk, click here.
3 – Rakaia Gorge Walkway. I'm a bit of a sucker for beautiful water and good views, so this walk is great for both. Located just outside of Methven, the Rakaia Gorge has amazing azure waters. You can walk to the viewpoint in about 45-60 minutes, or complete the whole return track in 3-4 hours. We have a detailed article on this track here.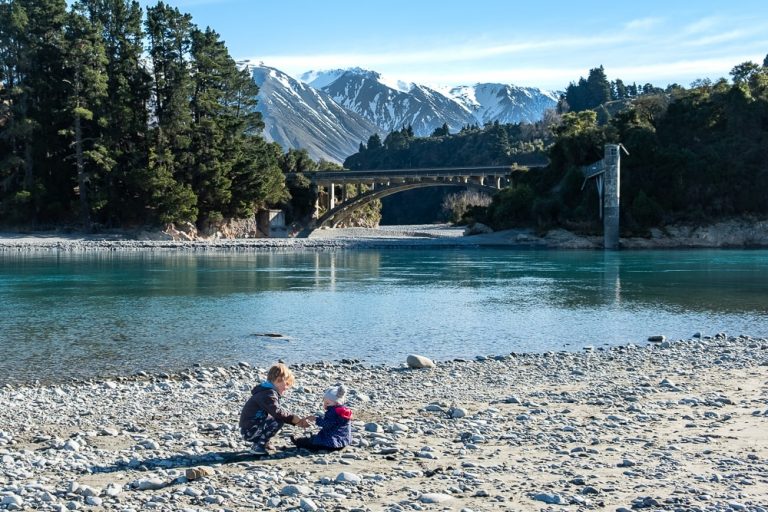 4 – Peak Hill Walk. If you have older kids, or are after a good workout, then the Peak Hill Walk near Lake Coleridge might be for you. Not for the faint hearted, it will make you huff and puff, but the incredible views will be worth effort. The photos speak wonders, but if you want to read about my first time walking this with a four month old baby and what its really like, click here.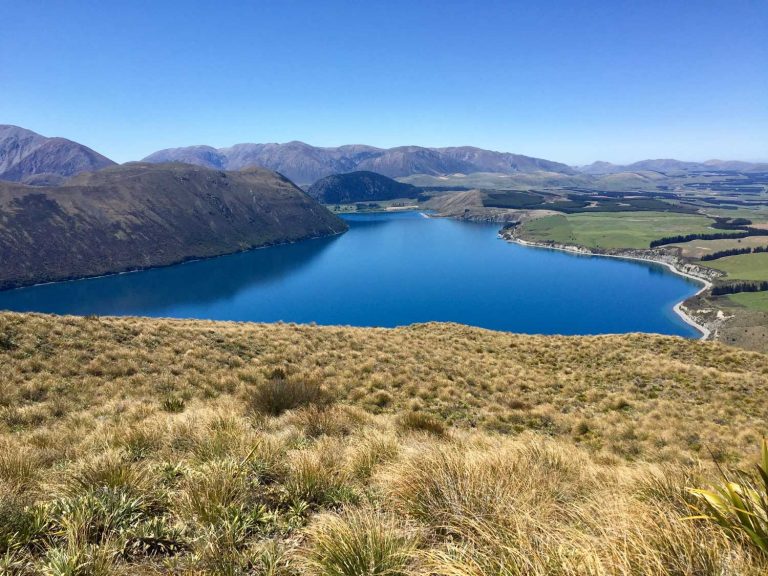 5 – Biking in Mid Canterbury. We are really lucky in that there are some great places for kids to ride bikes in our region. Our kids love to explore and test their abilities riding down hills, but because Mid Canterbury is so flat, bike parks are our best options for that adrenaline rush. Some of our favourites include the Ashburton River Trail, the Methven Skills Park and the pump track at Lake Hood. For more info on the locations and exactly what they are like, read about them in this article.
It's raining in your city/hometown/region. What rainy day activities can you recommend for families?
This is the one area where Ashburton lacks, is options for rainy days, as we really are an outdoors region. We like to swim at the EA Networks indoor pools, or head to the Art Gallery for free kids activities. Or we head on a day trip to Christchurch to the free Air Force Museum or Canterbury Museum. Another great activity for rainy days is the International Antarctic Centre where you can play in real snow, see huskies and penguins and ride onboard the Hagglund ride.
Is there anything families need to know/should be wary of in your city/hometown/region?
Ashburton and Mid Canterbury is a lovely safe place for families. The only thing you really need to look out for are farm animals on the road. If you are driving out on rural roads, you will often come across cows and sheep being moved across the road, or down to a neighbouring property. So keep your eyes peeled and slow down if you meet them. Just ask the farmer which way they would like you drive and you can usually drive just slowly through the mob.
What are your top 3 tips for families visiting your city/hometown/region?
If you are planning on walks or hikes, do be aware that the weather changes very quickly. You will learn as you travel around New Zealand that its four seasons in one day here, so always have some warm layers, even if it is in the middle of summer. Always take extra food and water and be very careful.
We don't have cellphone coverage in many parts of our region. Some of it is just too remote at this stage, so don't count on being able to google instructions or maps. If I'm unsure, I always take a screenshot of the information that I need, and make sure I have lots of battery as it will drain really fast when trying to find service.
Our region is so often missed by people who are trying to hit the "highlights" of New Zealand, but I think it's definitely worth a couple of days to see some incredible scenery and, the best bit, is that you will see very few people, so you will have it to yourself. Especially in the summer months and over the Christmas break, where everyone heads away, this is an amazing time to experience our region.
What type of travelling do you and your family enjoy, and where has been the top family destination that you've visited?
Our kids are very much "on the go" kids, so we are often hiking and finding every playground on our trips. They are much happier when they are doing something for sure. One of our best recent holidays was 2 weeks in Northland, New Zealand, where we got a real beach holiday. While we have beaches in Mid Canterbury, many are too dangerous (and too cold) to swim in, so we really appreciated being able to swim in the sea everyday, and find a new beaches to explore. It really grew the kids confidence in the water, and we loved the picturesque beaches we found up there too. Can't wait to head back again one day.
For fun: if money was no object, where would you take your family and why?
We visited Africa before we had kids, so I think if money was no object, we would take them back and go on a luxury safari to show them the animals. I can't wait to see the looks on their faces as they see wildlife, actually in the wild, for the first time. Either that, or take them swimming with Whales in Tonga. We love experiences where they can learn and grow, so either of these would be just amazing!
Thanks so much to Jen for sharing her hometown of Ashburton with us. New Zealand is high on our bucket list.
If you are thinking of visiting Ashburton or the Canterbury region of New Zealand with your family, check out Booking.com for hotels and family-friendly accommodation. If you like home comforts like us, why not consider an AirBnB. Click this link to get money off your first booking. And remember to check Skyscanner for the latest flights, prices and availability to New Zealand.
To find out which destinations we've been to, or for tips on travelling with kids, head back to the homepage and have a look around.