Welcome to another Local Family Guide Interviews, the series in which my fellow family travel bloggers share their local knowledge, and give us some hints and tips, to visiting their hometowns, cities they live in or regions they know like the back of their hands. After all, who better to tell us about somewhere than those who live there or who call it home. And I am very excited to welcome Lindsay from Chiang Mai Family Guide to tell us all about the city.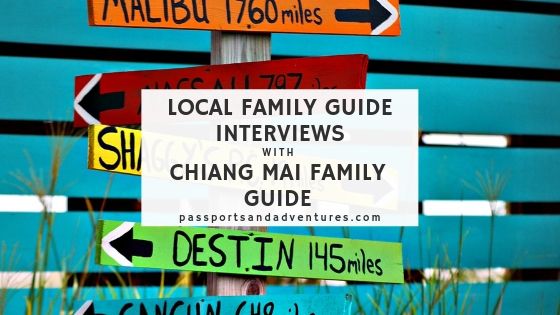 *This post may contain affiliate links. To learn more about affiliate links, please read my Disclosure Policy.
Please introduce yourself, your family and your blog.
We are a family raising a couple of third culture kids abroad in Thailand! My name is Lindsay and I run Chiang Mai Family Guide. Our website began as a way to share all the hidden places we seemed to stumble across on our adventures around town. Friends began asking to know more! Then I realized there was nothing out there specific to family travel in Chiang Mai for visitors either, so here we are and what an adventure it's been!
Where are you located/where do you call home?
Originally a Canuck (Canadian), I've been living abroad in Chiang Mai for over 10 years now and love how the city is constantly developing. After having our kids there, whole new world opened up to us and there's no denying how incredible Chiang Mai is to raise families and to visit with families.
Tell us about your hometown/location?
Chiang Mai is located in the northern region of Thailand and is known as the rose of the north. It was once a powerful Lanna kingdom and remains full of Lanna history through the architecture, the clothing, and customs.
The city itself is surrounded by mountains with easy access to national parks. There are plenty of free activities to do, and if it's not free, no worries! Chiang Mai remains very affordable, ridiculously so in some cases, making family travel a breeze!
Here you will also find the friendliest people who make you never want to leave and wonderful places to stay as well.
Share with us your top 5 cool things to do in your city/hometown/region for families.
Visiting one of the zoos in Chiang Mai is definitely at the top of the list. Have you ever fed a zebra? How about a giraffe?! Then head over to the Night Safari. If your kids are obsessed with insects or lizards, then the Siam Insect Zoo is for you. Here you can hold stick bugs, bearded lizards, and if you're brave enough, even a tarantula.
Because it's hot pretty well all year round, you and the kids will love one of Chiang Mai's water parks! There's something to fit every family budget and all except for one are safe for all ages and have a special kid's section.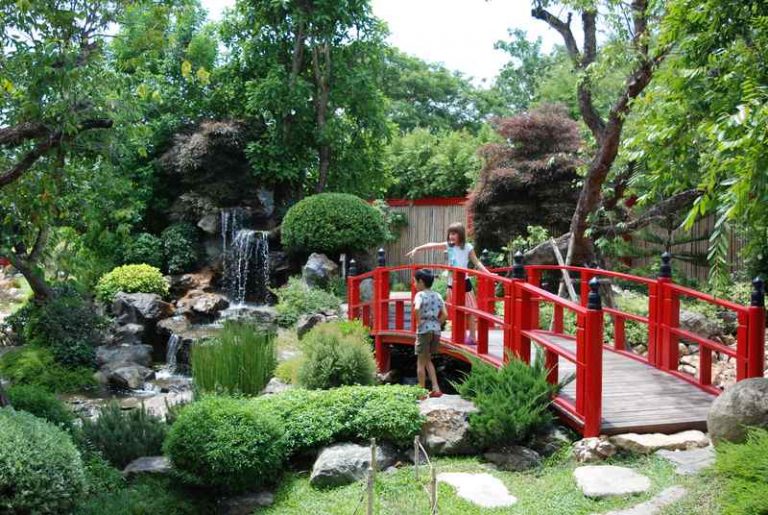 For those families looking for unique places to eat, then you'll want to stop in at the many nature cafes around the city. Each offers something different from the other making them all worth a visit.
Looking for something free to do? Head out to one of the city's public parks where you can relax, sometimes feed some fish, and the kids can enjoy the playground.
Finally, head out to the lake not far from the city and hang out in a bamboo hut with your feet dangling in the water, enjoy some great food, and swim in the lake.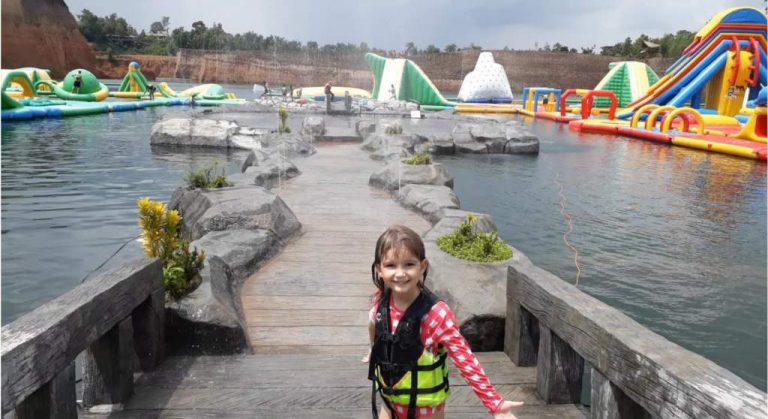 It's raining in your city/hometown/region. What rainy day activities can you recommend for families?
With Chiang Mai having a rainy season that can last for months (it's really not that bad!), there are plenty of things to do indoors on rainy days. There's a trampoline park, indoor playgrounds, ice skating, rollerblading, museums and more!
Is there anything families need to know/should be wary of in your city/hometown/region?
Chiang Mai is easily one of the safest places to visit. In fact, most families say they feel safer here than in their hometowns! Of course that doesn't mean things are perfect. The number one thing to watch out for is being overcharged.
Unfortunately many attractions and markets operate on dual pricing, where tourists pay at least double for the same items locals do. Sometimes there's nothing you can do, but always bargain, bargain, bargain! Also, be sure to double check all of your meal bills. Sometimes they try to sneak in extra items or overcharge for food, so keep the menu close and ask for the bill in English to make sure.
What are your top 3 tips for families visiting your city/hometown/region?
People are always asking what you should bring from home. Honestly, you can get anything you need here and for far less! If you need tips on where to find things, join our Facebook group Chiang Mai Family Guide.
Make sure you are aware of how to act and what to wear in a temple. You don't want to be turned away, so make sure you follow temple etiquette.
Always smile. A smile goes a looooong way in Thai culture. So if you find yourself in a sticky situation, no matter what it is, you'll find solutions are found quickly if you don't show frustration. Trust me on this one!
What type of travelling do you and your family enjoy, and where has been the top family destination that you've visited?
We've largely stuck to South East Asia for travels because it is so cheap to get around! Seriously, sometimes flights are $60 return. Besides Thailand, the second most family friendly place has to be Bali, Indonesia. We loved it there and travelling with kiddos was easy.
For fun: if money was no object, where would you take your family and why?
Oh definitely to visit Santa Claus and his elves in the North Pole, if we could only find him! It would be wonderful to visit the arctic before it all changes and possibly see a polar bear far off in the distance in its natural habitat. It would truly be a once in a lifetime experience.
Thanks so much to Lindsay for sharing with us her knowledge of Chiang Mai. While we are visiting Thailand later this year, we aren't making it north, but her tips on temple etiquette will go a long way. Feel free to follow Lindsay on Facebook, Instagram, or Twitter.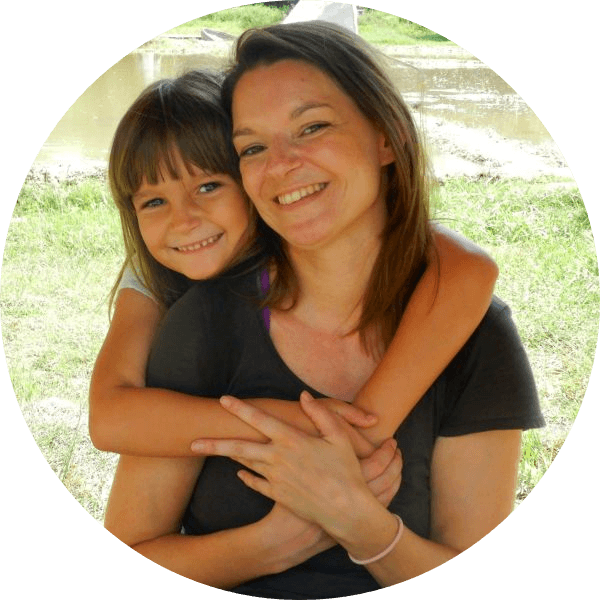 If you are thinking of visiting Thailand and Chiang Mai with your family, check out Booking.com for hotels and family-friendly accommodation. If you like home comforts like us, why not consider an AirBnB. Click this link to get money off your first booking. And remember to check Skyscanner for the latest flights, prices and availability to Thailand and Chiang Mai.
To find out which destinations we've been to, or for tips on travelling with kids, head back to the homepage and have a look around.