Welcome to another Local Family Guide Interviews, the series in which my fellow family travel bloggers share their local knowledge, and give us some hints and tips, to visiting their hometowns, cities they live in or regions they know like the back of their hands. After all, who better to tell us about somewhere than those who live there or who call it home. And I am very excited to welcome Jacs from Flashpacking Family.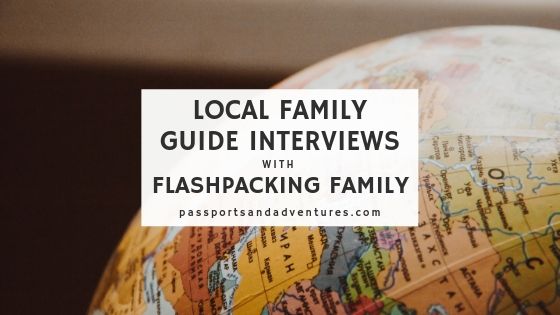 *This post contains affiliate links. To learn more about affiliate links, please read my Disclosure Policy.
Please introduce yourself, your family and your blog.
Hi! My name is Jacs and I am mum of the Flashpacking Family. Ed and I met through our mutual love of travel and we have Ernie (6) and George (4) who are becoming great little travellers in their own right and starting to have an opinion on where we go next. Apparently Australia and the USA are top of their lists.
Where are you located/where do you call home?
We currently live in Hertfordshire just north of London. We lived in London for many years (Ed grew up there) – but we moved out after having kids to have more space. Ed still works in London and we are only a 25-minute commute so we have the best of both worlds. One of the world's top cities on our doorstep and yet we are surrounded by green fields and plenty of space for the kids to run around and play football!
Tell us about your hometown/location?
Suffolk is the most Easterly part of the UK with 50 miles of heritage coast. It has large stretches of unspoiled and deserted beaches, quaint seaside towns with colourful Victorian seafront houses and beach huts and many areas of outstanding natural beauty. It is a very rural county and is famous for having its own breed of horse – the Suffolk Punch – which helped out with many farming chores due to its strength before the invention of the tractor – although is sadly on the verge of extinction.
Suffolk hasn't changed a huge amount since I grew up there, which is part of its charm and is one of the reasons people come from all over year after year to holiday there. It is only 2 hours from London and is hugely popular as a weekend retreat for many Londoners.
A fun fact about Suffolk is that Dunwich, now one of the smallest villages in England used to be one of the largest towns in England in the 11th century but successive storms in the 13th and 14th centuries caused drastic coastal erosion and the town slipped into the sea. There used to be 12 churches but they have all disappeared although it is said on a still night you can hear the bells of the churches ringing.
Share with us your top 5 cool things to do in your city/hometown/region for families.
Boating in Thorpeness – Thorpeness Meare is a great day out. You can rent a rowing boat (or kayaks for the kids if they are old enough) and boat around the Peter Pan themed islands. There is a fort, a large crocodile, a wendy house and other Peter Pan sights if you explore far enough. You can tie your boat up at each island and have a little explore. There is a lovely little tearoom next to the meare for a well-deserved ice cream or cake, or hop across the road onto the beach for a dip to cool off after the exertion. The Dolphin Inn pub just along the road has a great beer garden with boules and on sunny weekends they get the bbq out.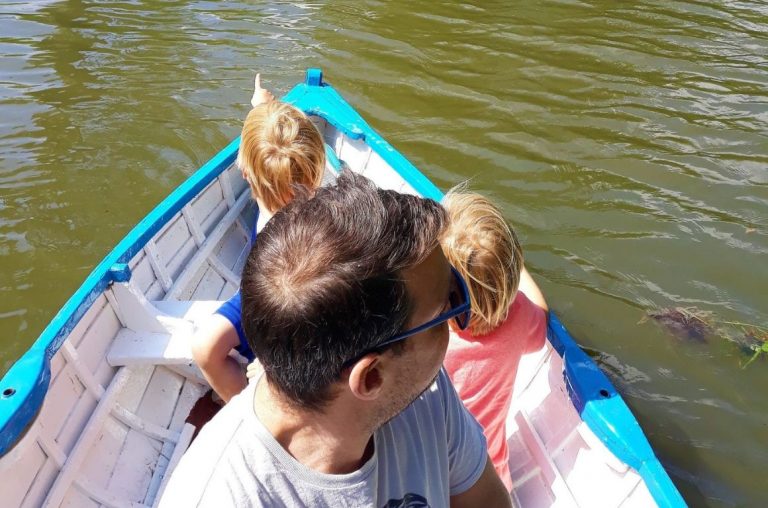 Fish & Chips on the beach in Aldeburgh – just down the road from Thorpeness is another famous British seaside town, Aldeburgh. It is well known for having some of the best fish and chips in the country and queues are often out the door and down the street. Once you have bought your fish&chips to go, head to the beach to eat it with a beautiful backdrop of colourful Victorian seaside houses. Just watch out, the local seagulls are pretty sneaky at stealing your fish if you're not careful.
Latitude – is a family friendly festival held around the middle of July each year which has been growing in popularity since it started in 2006 and in 2018 it won best family festival at the UK festival awards. It is located in the grounds of Henham Park, close to Southwold. There is a kids area, an enchanted garden, a woodland area for teens and a dedicated family camping area. It attracts huge acts each year.
Easton Farm Park – is home to some of the few remaining Suffolk Punch horses. It has so much to offer children, from meeting the animals, pony rides, an assortment of playgrounds and if the weather isn't the best, there is an indoor soft play and café. Little ones can visit the farm on their very own pedal tractor free of charge which are parked at the entrance. A great little pub in Easton is the White Horse which also has a great beer garden with climbing frame and really outstanding food.
Visit the pier at Southwold for a quintessential English seaside town experience. Visit the colourful beach huts which are synonymous with many English seaside towns. In 2018 one of these huts sold for £150,000 which is astonishing considering they are essentially glorified sheds to store stuff in! The pier has a number of fun things for the kids – the whacky walk of mirrors, the water powered clock and the the Under the Pier show where there are about 20 weird and wonderful interactive mechanical machines to try.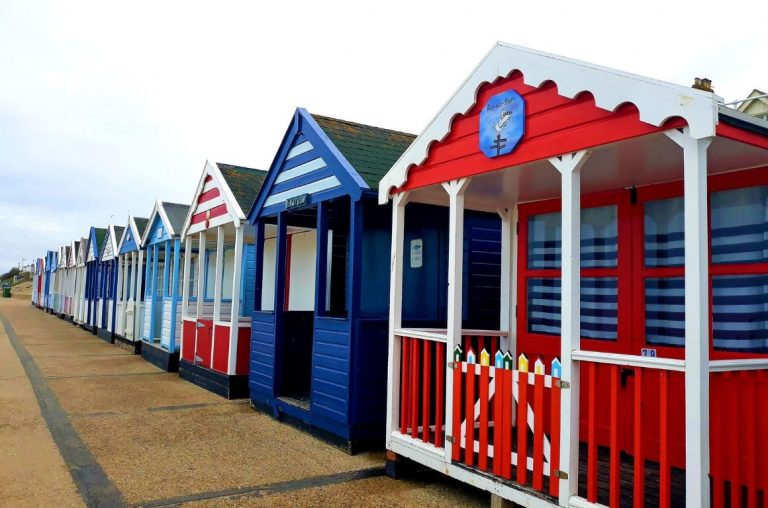 It's raining in your city/hometown/region. What rainy day activities can you recommend for families?
Suffolk is very much an outdoor county and if you don't mind getting a little wet, you can still go for walks or bike rides in one of the many forests where the tree canopy provides cover. It is coastal and there is always a breeze so the rain clouds are usually blown away, but if the rain persists, there are a few things to do to while away the time.
Aldeburgh Cinema is one of the oldest, continuously running cinema houses in the United Kingdom. It is where I saw my first ever film, E.T. in 1983 (it took a little while to make its way to Suffolk!) Little has changed since then. If you are not into movies, then there is a great tour around the Adnams Brewery in Southwold, brewer of the world famous Ghost Ship ale.
If you are interested in architecture, you have your pick of stately homes – Ickworth (a beautiful Italian style palace in the heart of Suffolk with many events on through the year), Kentwell Hall (a Tudor Manor where they hold re-creations of everyday life in Tudor times during 3 weeks of June and July), or Glemham Hall ( a beautiful country estate which opens up its doors for a comprehensive tour of house and gardens, although it is not open every day so best to check on their website for opening days).
Is there anything families need to know/should be wary of in your city/hometown/region?
Suffolk offers a quaint and quiet country break. Part of the charm that it is not overly developed. This means though that you may find it hard to get food or groceries 24/7. If you are self-catering, stock up so you don't run out of essentials.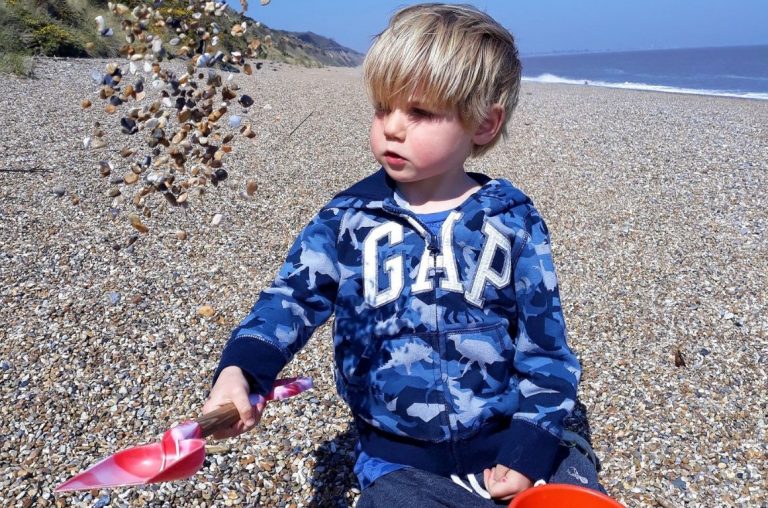 What are your top 3 tips for families visiting your city/hometown/region?
Bring clothes for all types of weather so you can make the most of the outdoors even if it is a bit damp!
You will need a car. There is a rail network but services are infrequent and Uber has not really made its way to Suffolk.
Try to search out little pubs in cute villages. You will get a warm welcome and some great food in a traditional country pub.
What type of travelling do you and your family enjoy, and where has been the top family destination that you've visited?
We enjoy adventure travel where we get to explore places and really learn about the history and culture of a place. We like to eat like locals and stay in guest houses so that we can get to know the locals. We absolutely loved Sri Lanka as a place that offered us beaches, mountains, safaris, tea and delicious food and most importantly some of the most friendly people we have met on our travels.
For fun: if money was no object, where would you take your family and why?
If money were no object, we would take off indefinitely on a world tour and take a tutor with us because the whole worldschooling idea is a little daunting. It is probably the only thing holding us back from doing this!
Thanks to Jacs for sharing all about Suffolk with us. Jacs is wife to Ed and mum to two little boys, Ernie and George. Ed and Jacs travelled extensively before they met and then as a couple they took a year out to travel through Africa, India, Nepal, Tibet, China and SE Asia. After getting back they settled down and started their family, although they didn't settle in the traditional sense. Their wanderlust was still there and so when their eldest child was 11 weeks old they took him on his first flight and haven't looked back. They love to travel as a family and notice so many benefits for the kids and for their family as a whole and would recommend to everyone to give it a go!
If you are thinking of visiting Suffolk with your family, check out Booking.com for hotels and family-friendly accommodation in the area. If you like home comforts like us, why not consider an AirBnB. Click this link to get money off your first booking.
To find out which destinations we've been to, or for tips on travelling with kids, head back to the homepage and have a look around.