Welcome to another Local Family Guide Interviews, the series in which my fellow family travel bloggers share their local knowledge, and give us some hints and tips, to visiting their hometowns, cities they live in or regions they know like the back of their hands. After all, who better to tell us about somewhere than those who live there or who call it home. And I am very excited to welcome Barbara from the blog, Let's Go Mum.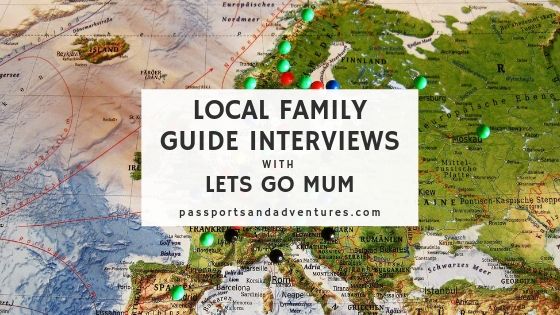 *This post contains affiliate links. To learn more about affiliate links, please read my Disclosure Policy.
Please introduce yourself, your family and your blog.
Hi, I'm Barbara, mother of the multi-award winning Let's Go Mum travel blog. We travel Australia and the world to show our followers where to go and what to do – with kids!
Tell us about your hometown/location?
Our family is based between the Australian cities of Canberra and Sydney, but it is Sydney we spend a lot of our time in, as there is just so much to do there!
Share with us your top 5 cool things to do in your city/hometown/region for families.
1 – Exploring Sydney on foot is the way to go, with several great areas to visit, including the historical Rocks area which is located next to the Sydney Harbour Bridge. At the Rocks you'll find many historical sandstone buildings and sites and boutique souvenir shopping. The Darling Harbour precinct of Sydney City is another great area for visiting families. With a huge aquarium, zoo, Madame Tussaud's museum and Maritime Museum, there's lots for families to do. A large outdoor playground is lots of fun for kids, and in the winter there's even an ice rink!
2 – Heading down to Bondi Icebergs is a great way to cool off during the long hot Australian summer. Whilst Bondi Beach is a must, Bondi Icebergs offers amazing, seaweed and jellyfish-free swimming with wonderful views of Bondi Beach. It's also a great place to go for a walk, with an esplanade stretching between local beaches for miles.
3 – Luna Park is a historic fun park located right next to the Harbour Bridge. You can buy tickets to the many fun and traditional rides, from the old wooden antique Coney Island up to the latest thrill rides – all with a simply outstanding Sydney Harbour view. There is a dedicated set of rides for the tiny tots right up to adult rides, including a haunted house for the very brave – have fun!
4 – Visiting any of the harbourside parks and National Parks is a must in Sydney. Several offer free access or a one-time low entrance fee. Kamay Botany Bay National Park in Kurnell has a special whale viewing platform and is home to the Captain Cook landing spot. It also offers amazing coastal cliff walks with views for miles.
5 – Taronga Zoo is a historical zoo located on the Sydney Harbour front in Mosman, a half-hour drive from the CBD, or a twenty-minute ferry ride away from Circular Quay. Families can visit many of the big zoo animals here, including giraffes, gorillas and tigers. There's plenty to do here in addition to viewing the animals such as daily seal shows, a bird flight show, individual animal experiences and a tree climbing course. Perhaps the most remarkable thing about this zoo is its incredible views across Sydney Harbour as you wind your way down the paved pathways of the hill its built on.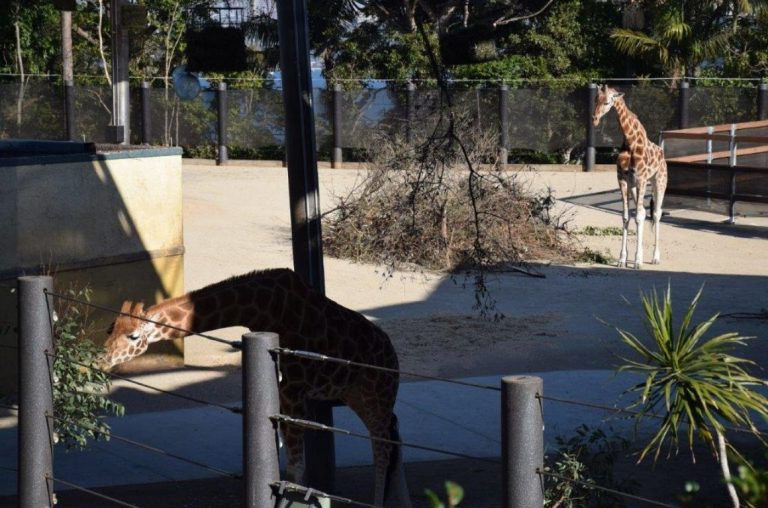 It's raining in your city/hometown/region. What rainy day activities can you recommend for families?
Even if it's raining in Sydney there's still plenty to do with several excellent galleries all within easy reach of the city. Galleries including the Powerhouse Museum, Art Gallery of New South Wales and Sydney Museum all offer family friendly exhibits, activities and cafes. Shopping is also a great wet-weather option, with several blocks of department stores, specialty shops and arcades, including the historic Queen Victoria Building (QVB) all interconnected underground – no umbrella needed! The large department stores Myer and David Jones both offer large toy departments with added fun for kids.
Is there anything families need to know/should be wary of in your city/hometown/region?
Sydney is a safe city, easy to navigate and get around with few serious crime threats. It may be wise to follow basic security, such as not leaving personal belongings unattended on beaches to avoid petty theft.
What are your top 3 tips for families visiting your city/hometown/region?
Plan your trip to coincide the Sydney Vivid Light Festival, held over May/June which offers beautiful light installations projected onto the Sydney Opera House and surrounding Sydney Harbour. Another great time to visit Sydney is New Year's Eve for the world-famous fireworks.
Decide which attractions you wish to visit and purchase an all-inclusive pass for discounts where possible.
If you have a hire car, consider letting it go either before or after Sydney, as inner city parking stations are exorbitant and add a lot to your accommodation budget. Almost all hotel car parks cost extra. Australia has a good and economic train, bus and ferry system which will deliver your family to most tourist spots.
What type of travelling do you and your family enjoy, and where has been the top family destination that you've visited?
We travel everywhere – this year we were invited to Tomamu Ski Resort in Japan which was the most incredibly family-friendly ski resort and an absolute delight to visit
For fun: if money was no object, where would you take your family and why?
Petra would be marvellous and is still on my list – it would have wonderful historical significance for the children to see and learn about.
Let's Go Mum family travel and fun is the Australian go-to for Australian families.
This year they've been published in Holidays With Kids magazine, appeared on top TV shows and are the 2019 winner of the Travel Blog Awards for the third year running. You can also find them on Instagram, Youtube and they have both a Facebook page and Facebook group.
If you are thinking of visiting Sydney with your family, check out Booking.com for hotels and family-friendly accommodation. If you like home comforts like us, why not consider an AirBnB. Click this link to get money off your first booking. And remember to check Skyscanner for the latest flights, prices and availability to Sydney.
To find out which destinations we've been to, or for tips on travelling with kids, head back to the homepage and have a look around.