Welcome to another Local Family Guide Interviews, the series in which my fellow family travel bloggers share their local knowledge, and give us some hints and tips, to visiting their hometowns, cities they live in or regions they know like the back of their hands. After all, who better to tell us about somewhere than those who live there or who call it home. And I am very excited to welcome Vicky from Free Time With The Kids to share all her knowledge of Buckinghamshire in the United Kingdom.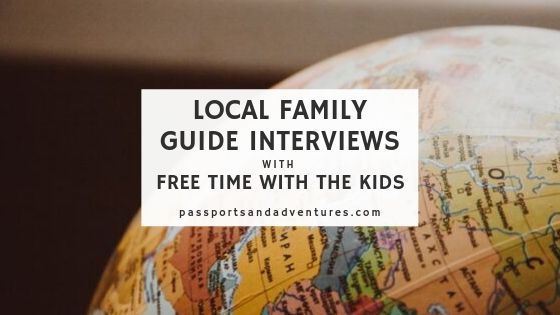 *This post may contain affiliate links. To learn more about affiliate links, please read my Disclosure Policy.
Please introduce yourself, your family and your blog.
I'm Vicky and I live in Aylesbury with my husband and our three kids aged 9, 7 and 2. My blog Free Time With The Kids is all about reviewing free and cheap family days out in Bucks, Beds, Oxon and Herts.
Where are you located/where do you call home?
We live in Aylesbury, Buckinghamshire which is a beautiful part of the country. I've lived here pretty much my whole life. I lived in Nottingham for a few years and we've talked about moving to the South West but I just cannot seem to keep away for long!
Tell us about your hometown/location?
Aylesbury is the county town of Bucks and is famous for its ducks (according to Delia the Aylesbury duck is the best breed for making crispy duck with).
Oliver Cromwell stayed at the Kings Head pub in the town centre. The Paralympics was created at Stoke Mandeville Hospital. Ronnie Barker and David Bowie both had major career breaks here so they both have statues. England ladies footballer Ellen White was born in Aylesbury too and has a mural in the High Street.
Surprisingly there are lots of famous people who were born here; Claire Foy, Jonathan Dimbleby, Lynda Bellingham and of course Roald Dahl. It's quite a list!
Share with us your top 5 cool things to do in your city/hometown/region for families.
Visit the Chiltern Hills – The highest point in the Chiltern Hills is actually part of Wendover Woods. The area has had a massive transformation project recently and now has some amazing facilities (you can read my review here). If you're looking for somewhere quieter then you could climb Ivinghoe Becon for some absolutely stunning views across the Vale of Aylesbury.
Waddesdon Manor – A visit to the manor is a must for anyone staying in the area. Essentially Waddesdon Manor was built as a party-pad and art gallery but on a scale only the Rothschild family could achieve. It has an Aviary in the grounds, a great children's play area and the Christmas season is definitely not to be missed.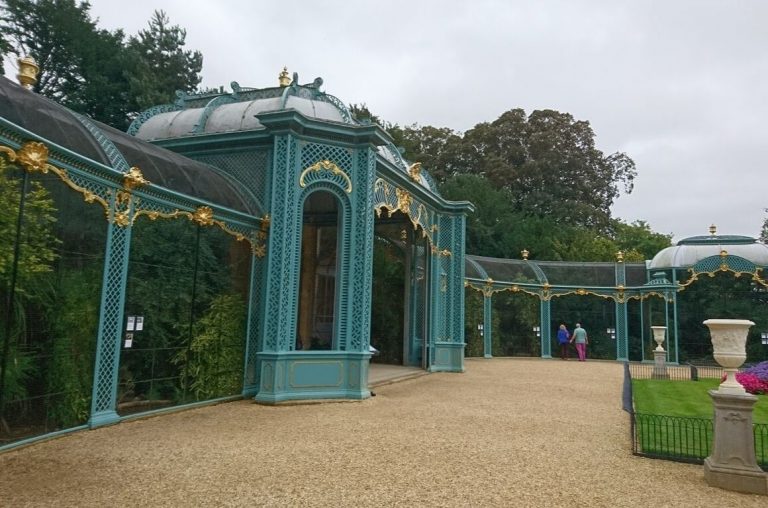 Tring Natural History Museum – Speaking of the Rothschild family there is a small museum near Aylesbury that was set up by one of the more eccentric members of the family. He had a passion for animals, which he demonstrated by collecting taxidermy specimens of them!! As you do. It sounds really creepy but actually it's a really good couple of hours. If you want to bulk the day out then you can either walk around the vast Tring Park or explore the fascinating College Lake, both of which are really close.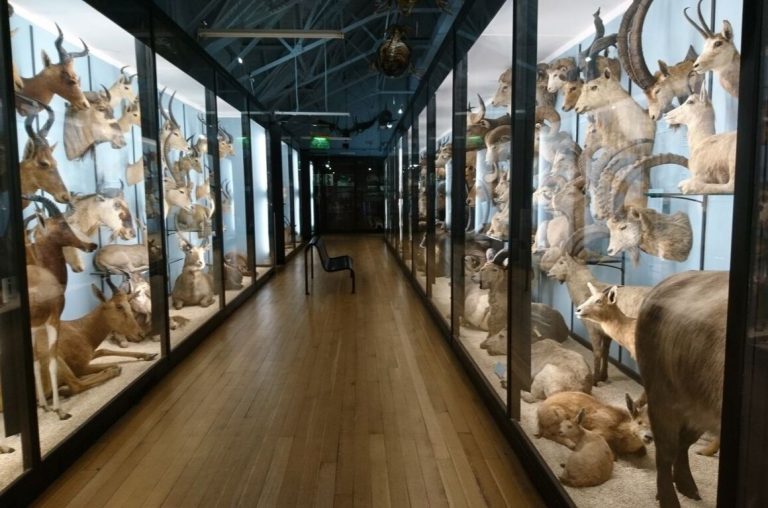 Chiltern Open Air Museum – I love living museums and this is a brilliant example. There are loads of historically important buildings that have been relocated here, there's a good adventure playground area and loads of opportunities to get hands'on with history.
Tiggywinkles Wildlife Hospital is a wildlife hospital just outside of Aylesbury. Initially known for its work with Hedgehogs (hence the name) it is also famous for helping with the incredibly successful reintroduction of Red Kites into the area. Back in the late 80's they were nearly extinct in the UK but now there are (literally) hundreds of them.
It's raining in your city/hometown/region. What rainy day activities can you recommend for families?
Rogue Bowling – there is bowling, go-kart racing and an under 7's soft play all under one roof.
Bucks County Museum and Roald Dahl Children's Gallery – a free museum (entrance to the gallery is chargeable though) all about this history of Aylesbury and its surrounding area.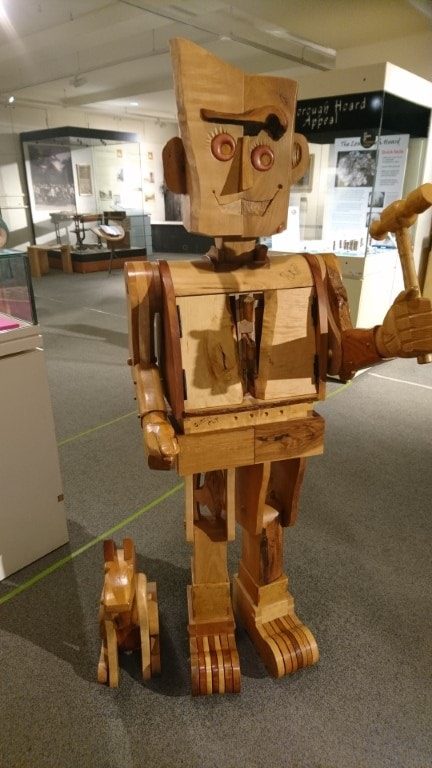 The Roald Dahl Museum – Nothing to do with the Children's Gallery but we are very proud of our link to the children's author. Danny Champion of the World was set in this area and he grew up around here.
Tring Natural History Museum – it's a rainy day staple around here.
Is there anything families need to know/should be wary of in your city/hometown/region?
Other than the fact that shopping in Aylesbury is really bad there's nothing else to warn you about. If you're a fan of beaches don't visit Aylesbury – it's one of the furthest points from the sea in the UK. Something that constantly bugs me.
What are your top 3 tips for families visiting your city/hometown/region?
Dress for the weather – The very best things to do in Bucks tend to be outdoors. The saying goes that there's no such thing as the wrong weather, just the wrong clothes and it's very true!
You're better off driving than relying on public transport – Our train connection only goes to Marylebone and the buses take ages to get anywhere. The best places to visit tend not to be served by public transport easily so a car makes a big difference.
Always take your own lunch – Actually this applies wherever you visit really. If you bring your own food you'll save a fortune on days out!
What type of travelling do you and your family enjoy, and where has been the top family destination that you've visited?
I'm not brave enough to take all of my children overseas yet but there is so much for us to do in the UK I really don't think that's an issue. So much of our exploring has been though days out, either from Aylesbury or from wherever we're staying on holiday. We love Cornwall and visit at least once a year (although we've stayed all around the country). There's tons of things to do and it feels like a world away!
For fun: if money was no object, where would you take your family and why?
It's a really long list but anywhere we visit (in the UK or otherwise) has to be interesting. We'd hate going to Disney or just having a beach holiday. We want to get out and explore the history or be in the great outdoors. Somewhere like Italy or Greece would be amazing. Or New Zealand. Or Norway. Or New England. Or Canada. Or Egpyt. I said the list was long.
Thanks so much to Vicky for sharing her vast local knowledge of Aylebury and Buckinghamshire with us. You can follow Vicky on her Facebook page, Pinterest or on Instagram.
If you are thinking of visiting Buckinghamshire with your family, check out Booking.com for hotels and family-friendly accommodation. If you like home comforts like us, why not consider an AirBnB. Click this link to get money off your first booking.
To find out which destinations we've been to, or for tips on travelling with kids, head back to the homepage and have a look around.