Welcome to another Local Family Guide Interviews, the series in which my fellow family travel bloggers share their local knowledge, and give us some hints and tips, to visiting their hometowns, cities they live in or regions they know like the back of their hands. After all, who better to tell us about somewhere than those who live there or who call it home. And I am very excited to welcome Emma from MY RIG Adventures who is going to be telling us all about the Australian city of Brisbane.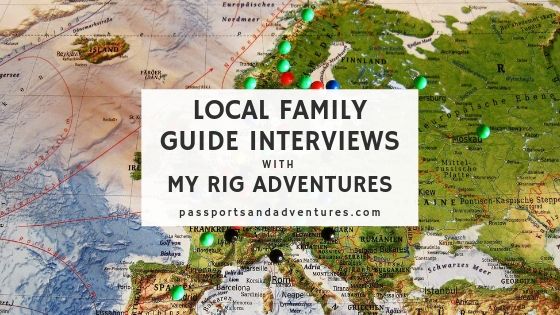 *This post may contain affiliate links. To learn more about affiliate links, please read my Disclosure Policy.
Please introduce yourself, your family and your blog.
Hi, I'm Emma from the family travel blog 'MY RIG Adventures'. I travel around Australia full-time in a caravan with my husband, Allan and two kids, Dominic (11) and Indii (9). We are all about getting out of the Rat Race and living a life of freedom! We blog about our journey of living outside of the 'normal' over here.
Where are you located/where do you call home?
Home for before we hit the road has pretty well always been Brisbane. Allan and I both grew up in Brisbane and our own kids were both born there. We did spend about 5 years living an hour south in the country and loved that rural lifestyle.
Tell us about your hometown/location?
Brisbane in the capital city of the state of Queensland on the East Coast of Australia. Brissy is well known for its amazing climate almost all year round. We enjoy hot summers, with striking afternoon storms and fairly mild winters. They don't call it the 'Sunshine State' for nothing! Brisbane is a young city of only about 250 years, so you'll find the architecture to be fairly modern. There are no ancient cities around here.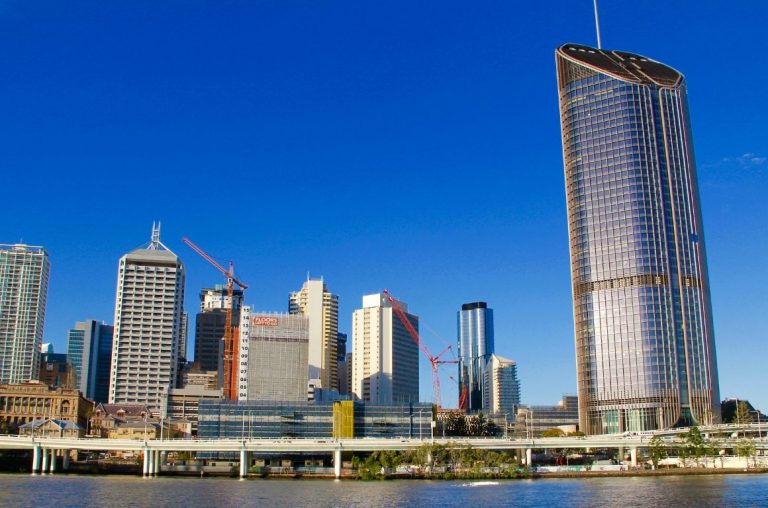 Share with us your top 5 cool things to do in your city/hometown/region for families.
SOUTHBANK PARKLANDS
Go swimming for free at the beach pools and water parks that line the Brisbane River at Southbank. Every school holidays you'll find free kids activities in the open air and night time markets of a weekend. There are plenty of eateries and a really cool Lolly Shop worth checking out.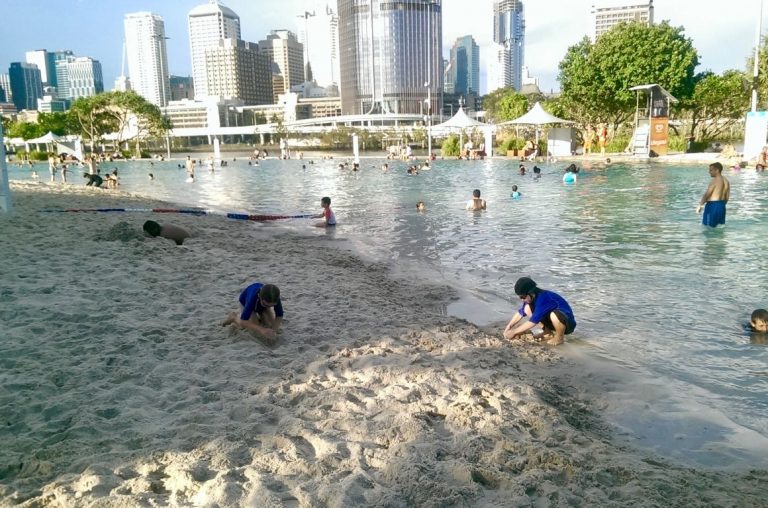 CITYCAT FERRIES
Take a ride on the CityCats that wander up and down the Brisbane River. During the day is ideal to hop on and off wherever takes your fancy. The ferries by night are a gorgeous way to have a tour of the city and all of her night lights.
EXPLORE THE PARKS
There are loads of amazing parks spotted all over Brisbane. Being a city where people spend more time outdoors than indoors, you never have to travel far to find a good outdoor playground for the kids to burn off some energy.
FORT LYTTON
Explore the old fortress that protected Brisbane until the end of the Second World War. The kids will have fun climbing up all of the stairways and through the walkways embedded in the grassy hills. Don't forget to have a look at the Museums onsite plus the old guns and cannons that are still there.
DAISY HILL KOALA CENTRE
Meet a Koala at the Daisy Hill Koala Centre. Surrounded by green forest, it's the perfect location to take a picnic lunch and play a game of football or cricket on the open grassy areas. There are some beautiful walking tracks through the bush to stretch your legs and an interactive learning centre focused on the conservation of Koalas.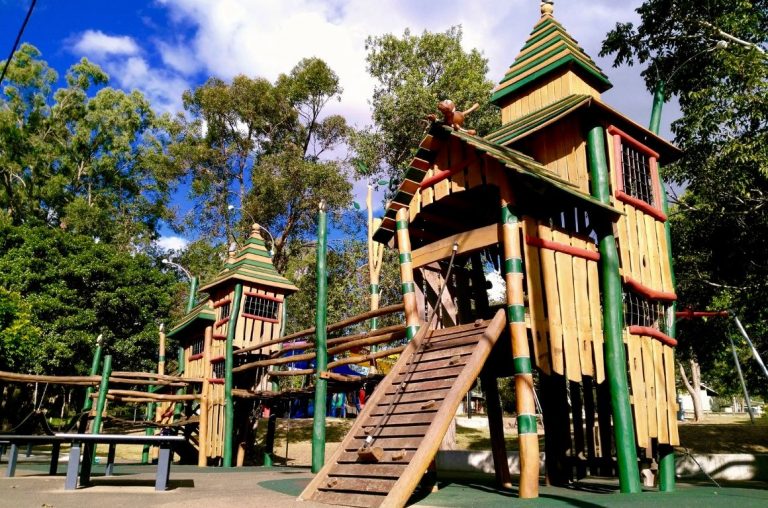 It's raining in your city/hometown/region. What rainy day activities can you recommend for families?
Explore the 'Queensland Museum & Science Centre' at Southbank,
Get creative at 'Plaster Fun House' in Carina,
Go Ice Skating at Acacia Ridge,
Get competitive and go Bowling,
Chill out and watch a movie at the Cinema.
Is there anything families need to know/should be wary of in your city/hometown/region?
Brisbane is a very safe and friendly place to visit. As always when you're travelling, keep your kids within close distance and secure your valuables.
What are your top 3 tips for families visiting your city/hometown/region?
Get each of you a 'Go Card', and put some money on it for swiping to get on and off local public transport. Available at 7-Eleven stores and public transport stations;
Taxis are expensive. Catching an Uber or walking is a cheaper way to get around;
Most shops and activities are open 7-days a week, but Post Offices and Banks will be closed on a Sunday.
What type of travelling do you and your family enjoy, and where has been the top family destination that you've visited?
Our family enjoy Road Tripping as our main form of travel. We take our caravan with us wherever we go and move rather slow. It's the best way to really soak up each region and enjoy the area without being rushed. The top destination we've visited so far would have to be Far North Queensland – with its tropical rainforests and flowing creeks through the mountains, it's just gorgeous!
For fun: if money was no object, where would you take your family and why?
We'd go to Hawaii! We've always wanted to explore the island and it would be a great learning opportunity for the kids.
Emma is from the Aussie travel blog 'MY RIG Adventures'. Her and her family sold everything and walked away from their boring, suburban life back in 2016. They bought a caravan and now travel slowly around the country, picking up work and homeschooling their children. You can find them on the socials (Facebook, Instagram, Youtube and Pinterest), as well as their own blog.
If you are thinking of visiting Brisbane with your family, check out Expedia for hotels. If you like home comforts like us, why not consider an AirBnB. Click this link to get money off your first booking. And remember to check Skyscanner for the latest flights, prices and availability to Brisbane and Australia.
To find out which destinations we've been to, or for tips on travelling with kids, head back to the homepage and have a look around.