In 2017 we decided to plan a visit to Disneyland Paris for the first time as a family. While my husband and I had been before, this would be our son's first trip to this magical place to see Mickey and friends. Before we booked anything, I did some research and am sharing that initial research with you in this post.
*This post contains affiliate links. To read more about affiliate links, please visit my Disclosure Policy page.
As mentioned, my husband and I had been to Disneyland Paris (or EuroDisney as we still referred to it) two times. Each time it was a special anniversary for both Disney and my husband. You see my husband worked at Disneyland Paris for a year as part of the opening crew in 1992.
Our two visits coincided with the 15th and 20th anniversary of the opening of Disneyland Paris. Well, 2017 was the 25th anniversary year and so we were due another trip but this time things were a little different. You see it would be our first family visit to Disneyland Paris. Not only was it our first family visit and hubby's 25th anniversary, but our son would be almost four and my 40th birthday was looming that year too. So, how did we even begin planning our first family visit to Disneyland Paris? Let's find out!
Firstly, we were going with friends so needed to choose a mutually agreed time to go. Personally, we wanted to leave it as late in the year as possible so it would be close to both my birthday (December) and our son's. Late November or December seemed like a good prospect when we started planning our first family visit to Disneyland Paris. Plus, my hubby reliably informed us that Disneyland would be decorated for Christmas so there would be just a little extra magic going around. So, we decided on the first week in December.
Next, we were going mid-week rather than at the weekend. Our friends had a quick look on the Disneyland Paris website and saw an "Extra Nights Free" promotion, so both couples were soon checking this out. But planning our first family visit to Disneyland Paris was a minefield, so I turned to the blogging community to get their hints and tips to help with our Disneyland Paris planning.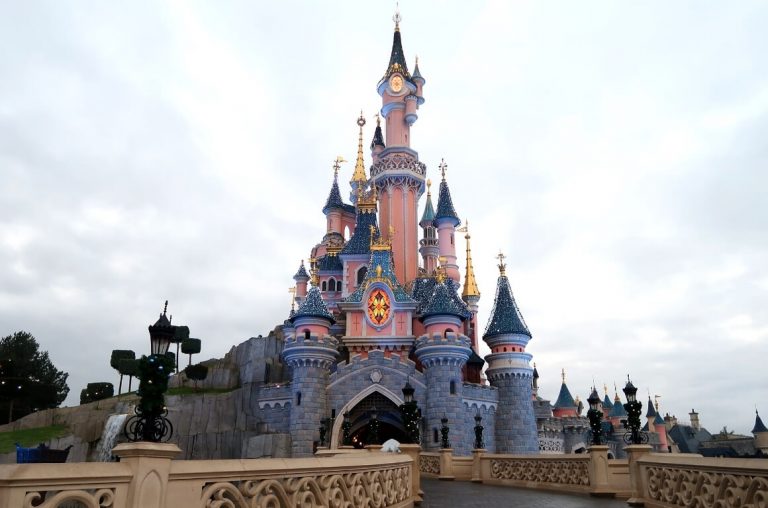 Tips for planning a visit to Disneyland Paris
Below are all the things my fellow bloggers said we needed to consider when booking Disneyland Paris and also hints and tips for things to bear in mind for our Disney trip. Things you need to consider include where to stay at Disneyland Paris, what to pack for Disneyland Paris, where to eat and the things you are likely to want to do in Disney Paris.
Where to stay
I never realised there were so many hotels associated with Disneyland Paris. I thought there was the main one, and maybe one or two others, but there are no less than seven Disney hotels, and a host of other partner hotels to choose from.
Jennifer from My Mummys Pennies advises to stay somewhere fitting to your budget and you will get out of it what you need. She stayed at both the Santa Fe and Newport Bay Hotels, while Anna from Squats Sass and Saggy Skin has stayed at the Sequoi Lodge.
Carol from Family Makes has stayed at the Davy Crockett Ranch. Carol says the Davy Crockett Ranch is cheaper than the other hotels, the characters still visit this hotel, and her children are still taking about this accommodation (with its great leisure facilities) to this day!
So, one of the things to consider when planning a visit to Disneyland Paris is where you are going to stay. Book somewhere within your budget and go from there.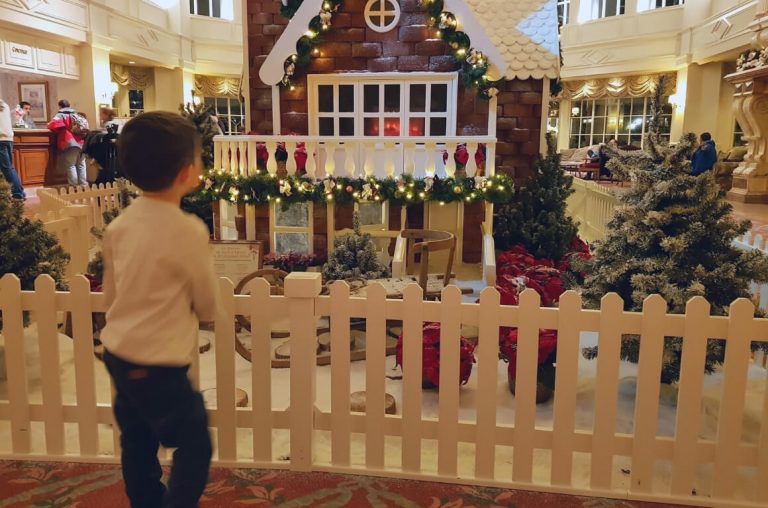 What to pack
I knew for a fact that Paris can be chilly in December. Our first visit as a couple was for my birthday at the end of December and I got very cold waiting in the queue to go up the Eiffel Tower on my 30th birthday, so I knew we were going to need jumpers and coats. I was going to have to fish these out of storage as they were hardly going to be worn in Portugal. That was the first job on the to-do list after we decided to visit Disneyland Paris in December.
To sum up, as we were going in December, we'd need layers and warm coats, raincoats, character costumes, autograph book and pen, and a cool bag with lots of snacks. I thought I had better book two hold bags in that case!
Where to eat
Quite a few of the bloggers, including Kellie, Lisa and Janet said to raid the breakfast buffet as lunch/snacks are expensive in the park and to bring snacks with you. Up until 2016 breakfast was included in a Disneyland hotel stay but is now extra as part of a meal plan. We were planning to go with at least breakfast, so I had planned to follow their advice and filling a cool bag to bring in with us. I was also going to pack snacks into our suitcases to bring with us.
Kaz from Ickle Pickles Life reiterated this tip about bringing in your own snacks, but also said to bring in your own water bottles and refill them from the water fountains in the parks, saving you loads on drinks inside! Great tip!
That said I did want to do at least one or two special meals as we had a few celebrations during our stay so we ended up booking breakfast with the characters. Both Jennifer and Kellie have recommended Café Mickey for a meal so we were going to try that.
Kerry from Kerry Louise Norris, who is one of the biggest Disney fans I know, said to ensure you book your table service restaurants well in advance. This would guarantee a reservation plus ensure there would be no queuing up and being disappointed if you couldn't get in where you wanted. Point noted Kerry, thank you!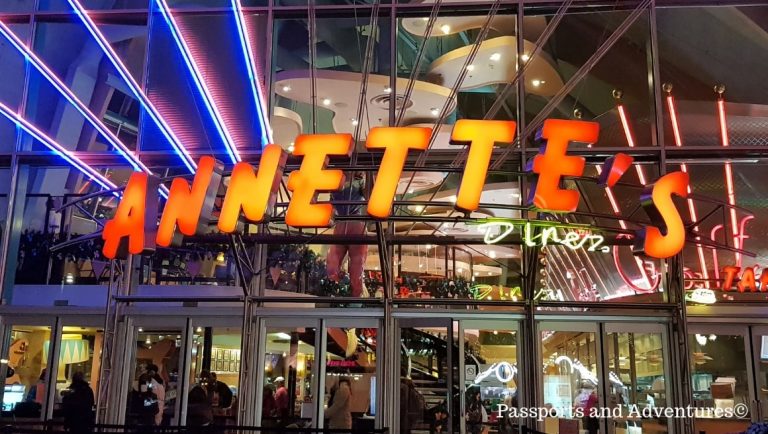 What to see and do
Beth said Christmas is a magical time to visit Disney so to make sure we didn't miss the extra Christmas parade. Sarah from Boo Roo and Tigger Too told us that her favourite ride is the Peter Pan Ride
So magical and you feel as though you are soaring through the skies of Neverland.
Evany Carr, who's mum Michelle blogs at All Things Baby and Me, has actually been part of a Disney parade. How cool is that! If you'd like to know how that was possible, watch her YouTube video. Lisa also said the parades and fireworks are not to be missed. They were going to be on our itinerary.
Michelle from Playdays and Runways and her family always go to Disneyland in December as she feels it's the best time of year to go. She said we should definitely watch the tree lighting ceremony which happens nightly at 6pm in the town square and is simply magical. Mickey and friends gather round to tell a festive story and sing Christmas songs. Then the lights go out in Main Street before coming back on one-by-one until every light on the Christmas tree has been lit. She said
even after years of watching it I still get goosebumps.
Beth has also said that you can visit Santa when at Disney around Christmas to get you in the mood so we thought about putting that on our to-do list!
Other hints and tips
Here are some other hints and tips my fellow bloggers shared to keep in mind when planning our Disneyland Paris trip.
Nicola from All Things Spliced said that when you go into the park early in the morning you should head left. Most visitors head right and work their way around anti-clockwise. So, by going left and clockwise you should beat most of the crowds.
Kellie from My Little Babog went one further and said when queuing for rides, queue on the left.
Unusual but great hints to remember.
The other big tip from many people was to bring your character costumes from home and dress your little ones in them. Those dressed up get more attention from the characters so it's worth doing it. A family members' daughter got special preferential treatment when she was dressed as Elsa from Frozen, and she also saw a little boy dressed as Darth Vader get special treatment too on the Star Wars ride. Shopping list: must buy character costumes!
I have to thank everyone who helped us in preparing to plan our first family visit to Disneyland Paris. I came away armed with hints and tips (and a growing shopping list). At the time of first writing this post (June 2017) we were in the final stages of deciding where to stay and whether we should stick to a budget or blow it completely as it was a special occasion. you'll have to read my other Disneyland Paris blog posts to find out what we decided in the end!
I also had Kellie's 30 Awesome Dinseyland Paris Tips and Tricks – EuroDisney post bookmarked for further help! Kerry's Disneyland Paris Accommodation post was also being read with a fine tooth-comb to help us make a final accommodation decision. And if you'd like to know more hints and tips about doing Disneyland Paris with young children, you must read Kate of Five Little Star's first post in a new series on her blog dedicated to Disneyland Paris, and also Suzy of Where to go with kids post about doing Disneyland Paris with young kids.
All that was left to do in planning our first family visit to Disneyland Paris was to make a final decision on accommodation, book our flights and start getting excited for an awesome few days!
Is there anything else you would add to the great advice we were given here?
Cath x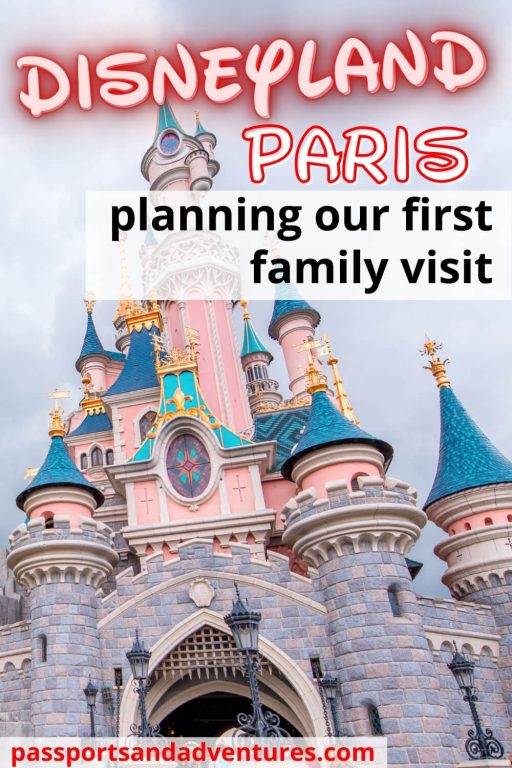 Related Posts
Book your Disneyland Paris Holiday here: