Travelling has changed for us since having our son. Before he came along, my hubby and I were keen travellers, although we were rather lazy with our adventures. I think we took it for granted that the world was there, and we could go wherever, whenever. We went on at least two package holidays a year, and had many city breaks in between. But, until our second honeymoon, we never ventured further than Europe.

Photo by David Lezcano on Unsplash
I was born and raised in Africa before returning to Ireland when I was nine. A year later my family spent the summer holidays in Saudi Arabia, due to my Dad's work. So, I've been travelling since I was just a few months old. My husband on the other hand, went to America when he was just a few months old but never went further than Europe after that. He spent a year in Paris when he was part of the opening crew of EuroDisney, as it was called then, so he is no stranger to travelling.
When we got together, we enjoyed many sun holidays, mainly to the Canary Islands, as mentioned and we visited European cities such as Rome, Paris, Zurich and Amsterdam. We even spent a fantastic weekend in Reykjavik with friends in the hope of seeing the Northern Lights just before we got married. Alas, we had to venture to Tromso in northern Norway for that.
After our biking honeymoon in Ireland, we booked a real honeymoon to Cuba and spent two amazing weeks between Havana and the Varadero Resort area. We drank lots of Havana rum, stayed in Frank Sinatra and Ava Gardner's honeymoon suite in Hotel Nacional, swam with dolphins and had an amazing time.
But, that was as adventurous as we got. And on our return from Cuba we discovered I was expecting our son. Suddenly, the thought of travelling with our son took on a whole new meaning. I worried about how we'd cope away from home comforts and about how we'd cope on the plane. I thought we'd have to wait until he was much older before we could be adventurous and visit far flung places with him.
And at the start, we stuck to our routine of booking a week-long package holiday with him to, yep you guessed it, the Canaries. We visited Lanzarote twice, Gran Canaria once and our last visit was to Tenerife.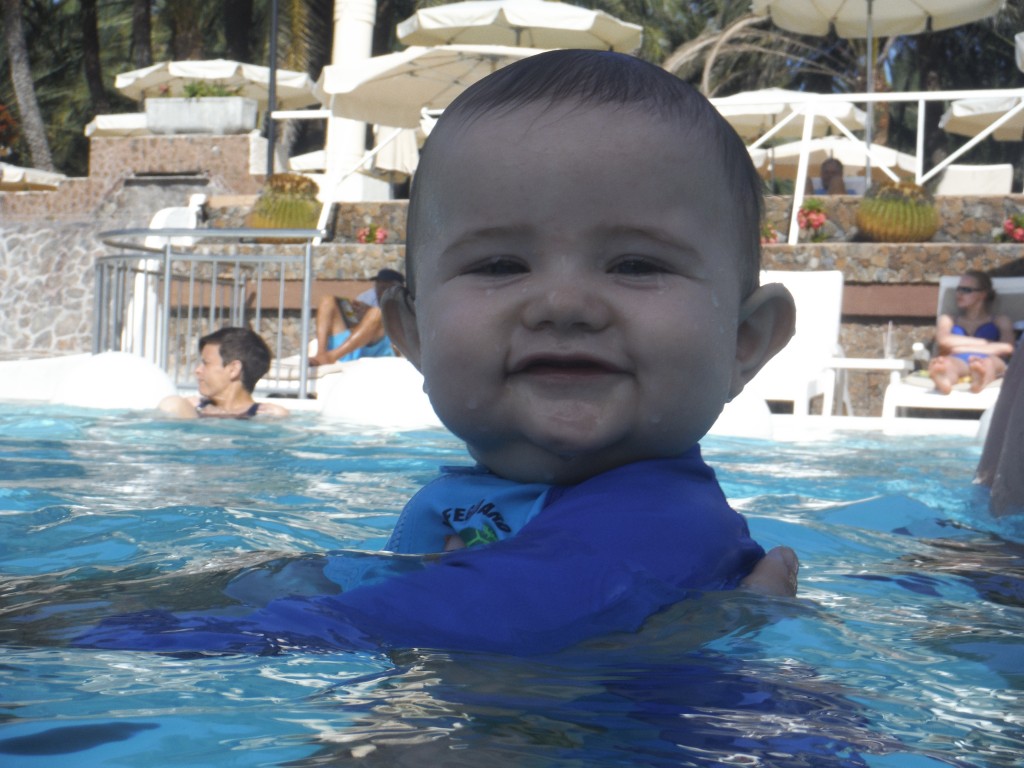 But we were both becoming bored of these holidays. They weren't the same as when we'd done them as a couple. Gone were the days of lounging by the pool all day with the latest release on Kindle. Gone were evening strolls into town to find a restaurant for dinner to enjoy a bottle (or two) of wine over.
And do you know what, we didn't mind. We didn't miss those days, probably because we gave up drinking alcohol when our son was just a few months old. We didn't really miss the long days by the pool, as the time of year we went (to avoid the really hot summer days) meant the pool was chilly and not as inviting.
And as the boredom set in, we decided to take a leaf out of my sister-in-law's book. We decided to stop booking the typical sun holidays and start getting more adventurous. My sister-in-law took her twins to New York several times and did Route 66 with them when they were just a few months old. Then, when their first brother came along 18 months later, she took all three of them to the States and did 66 again! Since then, two more brothers have arrived, with another on the way. Although she cannot afford to go that far, she has taken all of them to Disneyland Paris, to Lapland to see Father Christmas, and on several adventure holidays within both Ireland and the UK. Having five, soon to be six, children has never stopped her travelling or kerbed her bug for it.
And we decided we wouldn't let having our son stop our travel bug. We vowed to get more adventurous and so, last year we took our son to New York for a few days. It was the first time we'd ever visited, having been lazy as a couple and thinking "oh New York will always be there". It was also the first time we flew for more than four hours with our son. We survived. And we ended up loving it, even with our son in tow. Don't get me wrong, we still had a sun holiday last year, but New York opened our eyes. And so it was that travelling changed for us, and in a big way.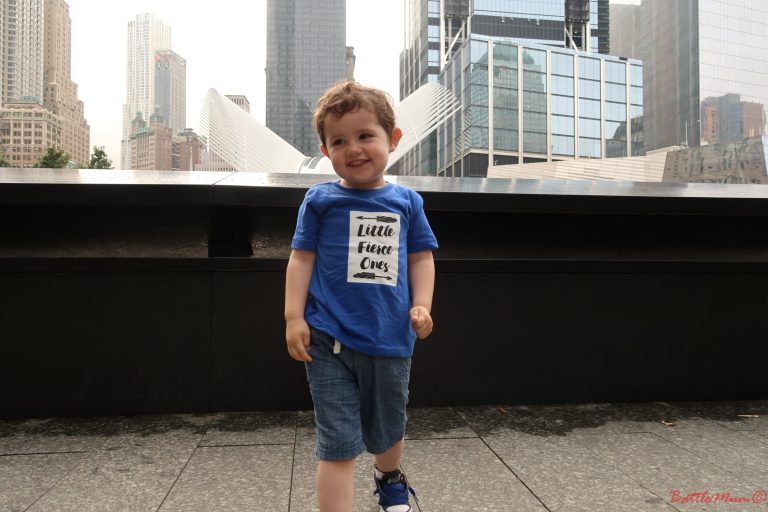 Not long after we got back from New York, we researched and booked our most adventurous holiday to date. A two-week USA road trip, taking in Yellowstone National Park, Montana and Portland, Oregon. We were a little apprehensive how our three-year-old son would cope with the long days and many, many miles in the car. This August, we set off from our new home in Portugal for our longest ever journey by plane. And, it was the most amazing two weeks. From bison and geysers, to smokey mountains and chilled-out Portland, we all thoroughly enjoyed ourselves.
Our son totally surprised us by taking it all in his stride. The 11 hours by plane? No problem. The 3000 miles and 60+ hours in the car, without an electronic device in sight I might add? Easy peesy! When we told people, they thought we were mad to go all that way, and spend all that money, on a trip he most likely wouldn't remember. Well, let me tell you, it was worth every penny and 3 months on he is still taking about the bison, our 'cave' (AirBnB) and the camp fire Daddy and he built with sticks. 
So, he may not remember it in the future, but do you know what? We have memories we can share with him, photos he can see, and videos we took. And, if finances allow, we intend to return to the north west of America in the future. If not, he can always return himself in years to come if he wishes.
Even better, our USA road trip has given us a bug for road trips. They weren't something I'd really considered before we booked our last holiday. But they are a great way to see a few places in one go. Our next road trip we're planning will take in four countries in Europe. And that is after a 7-day road trip in Ireland before we stop in Dublin to visit family next Easter.
Travelling with our son has been both scary and exciting. And the way we travel, and where we choose to visit, has changed as well, even since our first family holiday to Gran Canaria when he was eight months old. New York was a turning point for us, and we proved that we don't need to just rely on package holidays while he is young for holidays. We can still see, and enjoy, other parts of the world.
There are some destinations we WILL wait to visit until he is old enough to remember them as they are far flung places that we want to be able to remember with him in the future. They also happen to be expensive destinations that we intend to visit just once. So, it makes sense to hold off a few years before planning them. Places like Mongolia, Argentina and Japan.
In the meantime, we plan to visit destinations that are either easy to get to, easy to return to, or places like Yellowstone that we intend to visit again if finances permit. We may be slightly selfish with some of the destinations on our family bucket list, but we do hope that by visiting many places, and cultures, we instil a travel bug in our son.
I firmly believe that travelling can only enrich a child's life and can teach them a lot including life lessons. I admire those families who travel full time. In fact, I'm a little jealous of them. Since moving to Portugal earlier this year, travel has become much more important to me than material things. If we didn't have our dog I think we'd be joining those families who travel full-time.
How we travel as a family has changed rapidly in just a few short years, especially since our son came along, and I think it's for the better. We don't let having a child dictate our travels, although we are becoming mindful that we will need to limit ourselves to school holidays soon.
We want to see as much of the world as our finances and personal situation will allow, and we want to share the adventure with our son. Having children doesn't mean you need to put travel on hold. In fact, you should want to travel more, to explore the world with them and share those trips and experiences with them. I think it brings families together and that has to be a good thing.
Do you travel with your children? Or does the thought of it scare you to death?
Cath x