If you have booked a trip to Disney Paris but are looking for a few more hints before you go, this post will help. These last-minute tips for visiting Disneyland Paris will ensure you are fully prepared for your trip!
At the time of publishing this post in December 2017, we were on our way to Disneyland Paris, finally! It had been six months in the planning. Everything from where we should stay to where to eat, it had been a case of read, re-read and read again.
I had help from the blogging community during the months of planning before our trip. They'd helped with the initial stages of planning our first family visit to Disneyland Paris. They told us the best places for food at Disneyland Paris, and they also told me which were the best rides for under 5's, essential when you are travelling with a nearly 4-year-old. But in the last few weeks I asked them what were their last-minute tips for visiting Disneyland Paris as a family.
My husband and I had visited Disneyland Paris twice before, 5 and 10 years before our first family trip. You see, my husband was part of the opening crew in 1992 when Euro Disney (as it was called then) opened. He spent a year living in Paris, working as a Cast Member at Disneyland Paris. The last two visits we made coincided with his 15 and 20-year anniversary of being part of the opening crew. And this this during our visit, he (and Disney) celebrated 25 years!
However, our last two visits were as a couple and we spent our day trips to Disneyland very much fly-by-the-seat-of-our-pants. We went on about three rides, ate at the worst places we could have picked because we didn't book anywhere ahead of our visits, and apart from getting some lovely bits in the shops, they weren't visits you'd write home about. This time we had our son in tow and this holiday is all about him. My husband was interested in seeing the Star Wars rides and seeing if there are any memorabilia we should get, apart from the mugs we always buy. But other than that, we wanted to get the most out of Disneyland for our son as we could.
I had a rough itinerary planned out and I was fully prepared to change that, but I wanted to know if anyone had any last-minute tips for visiting Disneyland Paris. So, as always, I turned to the blogging community and here's what I learned.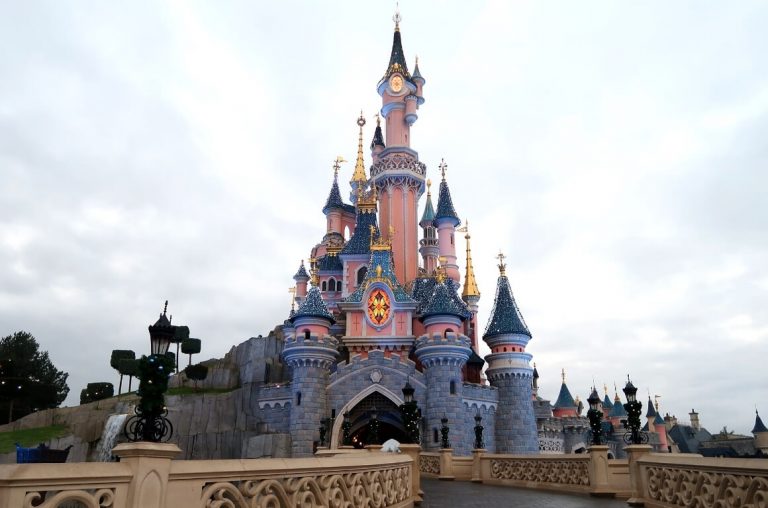 Last-minute tips for visiting Disneyland Paris as a family – Preparation and while you are there
Here are all the last-minute tips for visiting Disneyland Paris as a family I received from those who had been with kids before us.
Use baby-swap
Jemma from Have Kids Will Travel gave me an awesome tip.
Make sure you use the baby swap facility where one parent goes on the ride (whilst the other waits by the exit with a non-riding child), and then the other parent gets to go pretty much straight on the ride. Was fab when used with the Fast Pass.
Now, this is brilliant. Although we expected our son to want to go on most rides, there may have been one or two he didn't want to go on, so this would allow my husband and I to go on those rides one after the other without having to queue again. I checked with Jemma if it can be used with a nearly 4-year old, and she said yes, for any ride they can't go on themselves, or one they don't want to. Genius!
Don't forget to buy your autograph books before you go
Beth from Twinderelmo said not to forget our autograph books as they are expensive in the park.
Also take your own pens as the characters don't carry their own!
I bought a packet of cheap pens in my last shopping trip before our trip and popped them in my bag in readiness for our trip. Although the autograph book I bought our son had one, I thought it was no harm to keep that and use ones I didn't mind losing or sharing with other families.
Wear comfortable shoes
Coral from Way Too Much Luggage said to wear comfy shoes as there is a lot of walking to do. She also said don't worry about a stroller if your little one doesn't use one at home as it will make life for your stay easier. The walking shoes and trainers were packed, and we actually elected to bring our son's stroller, just in case. We thought we would probably use it on our first day and see how he got on. If he didn't need it, then we'd leave it in our hotel room for subsequent days.
Lock your buggy
I was going to bring a bike lock, and lock our buggy to the railing at the ride entrance as suggested by Coral, but Laura from Mama Eden and Me said this is against park rules and your buggy can be removed. She advises to lock the wheels together instead.
Splash out on the Photo Pass
Laura also advised to buy the Photo Pass as they got over 100 pictures in 5 days and each picture in the park would have cost €15 each in the park. Well, I was glad I added it to our booking as I was unsure about it. Plus, I had then read that it's cheaper to buy before you go. We paid £45 at the time of making our booking, but to buy it in the park would have cost us €69.99 (£62.40, at the time of writing). That said, if you were to want to buy just 4-5 pictures, you'd cover the cost of the Photo Pass. Worth thinking about!
Download the app
Sophie from Sophobsessed said to download the App as it's so useful. Thanks Sophie, done!
Bring your own costumes
Nat from Awaybies had a few good tips. Firstly, following on from Coral's advise (Way Too Much Luggage), wear comfortable shoes. She also said to bring your own costumes as they are eye wateringly expensive in the park. We had that covered as it was mentioned in my planning post. We had a Buzz Lightyear costume, a Lightning McQueen outfit and a Kylo Ren one for our son. Jemma (Have Kids Will Travel) also said costumes can get your kids onto the ride of that costume without queuing so that could come in useful!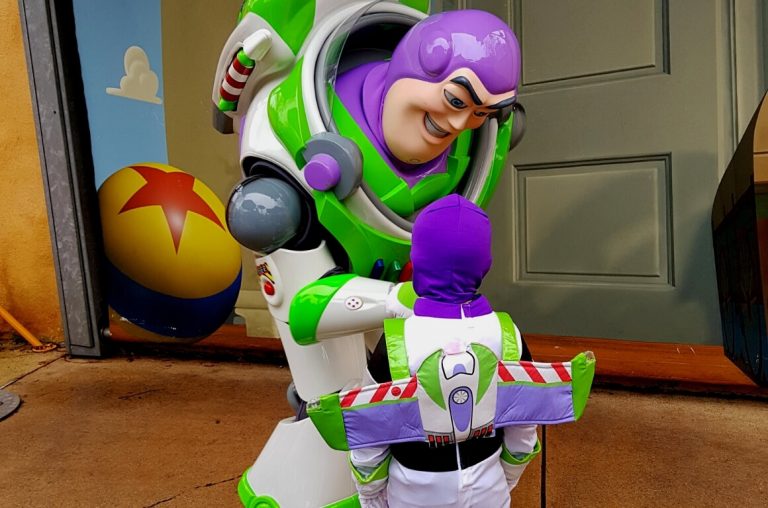 Bring some 'souvenirs' from home to save money
Nat also suggested bringing some souvenirs in advance and I had one or two items for our son for his "Disney" pack. And we also had our autograph book too. This is to help save you some money over the prices at Disneyland Paris itself.
Plan your days
Emily from Twin Mummy and Daddy said her biggest tip is to plan your days. Decide what Meet and Greets you want to do, what rides and what shows. Decide what areas of the park you really want to visit too. She also suggested downloading the app for live wait times, meet and greet times and show times.
Other useful tips for visiting Disneyland Paris
Jade from Mummies Waiting, who was also going to be at Disneyland Paris at the same time as us, is a seasoned visitor to Disneyland with her little ones and had these tips for me.
Prepare your kids ahead of time by watching Disney vlogs so they get a feel for how busy it's going to be.
Don't pack too much stuff. Be aware there has been pick-pocketing going on and stealing from rooms (even safes). Lock valuables in your case, and bicycle lock that to your bed.
If you like to prepare, bring snacks and squeezy juice to refill your drinks bottles.
You can write down what parades and shows are on and when. Then print that as a pocket size card.
Jade even has a rough timetable prepared for their visit and I took inspiration from her and did the same. I also listed out rides in areas we definitely want to do and Meets and Greets in each area too.
Last-minute tips for visiting Disneyland Paris – The Easteries
While I did a post dedicated to the best places for a meal at Disneyland Paris, a few bloggers told me their must-do places for meals.
Cafe Mickey
Anna from Squats Make Mama Sassy said Café Mickey is a must while Kate from Five Little Stars said to remember that Café Mickey is no longer a character dining restaurant and she prefers eating at the Rainforest Café or Planet Hollywood in the Village instead.
Go for early meals
Caroline from Mum's Misbehaving said to go for meals early. When it gets busy:
You cannot get served and can queue for an hour and a half. It was soul destroying with my 3-year-old who was starving.
She also said Café Mickey is a must and also recommended Buffalo Bill's Show (although this is now closed). We had all our meals bar two already booked by the time we went, and hoped we wouldn't experience long waits as a result of our pre-planning. But we thought we might try Café Mickey for one of those meals if it wasn't too busy!
Book meals ahead of your arrival
Booking your meals ahead was also a tip from Coral of Way Too Much Luggage. Emily from Twin Mummy and Daddy also suggested booking meals ahead of your arrival.
Jade from Mummies Waiting also advised booking ahead and I'm happy to say we had all but two meals booked. We didn't have lunch or dinner planned for our first day in the park as we had the Characters Breakfast booked for the 9.45am seating. We figured we'd get a late lunch or early dinner, depending on when everyone is getting hungry and just go to one of the walk-in places, most likely in the village around parade time. We hoped they wouldn't be too busy then. After that, all meals were booked for specific times!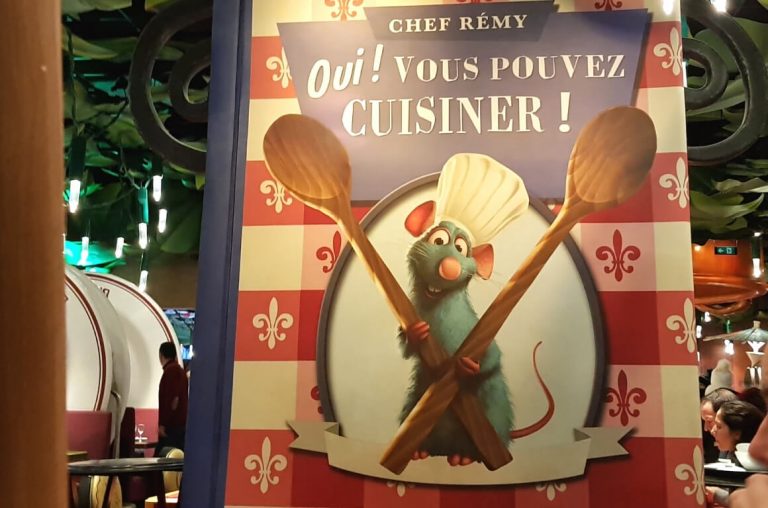 Check orders before leaving the counter
Victoria from Starlight and Stories said to check your order at any quick service restaurants BEFORE leaving the counter, especially during the lead up to the parades.
Lines get really long, and it's really frustrating to get outside and realise you only have half your order.
This is a great tip. Victoria has, unfortunately, been caught out many times.
Last-minute tips for visiting Disneyland Paris – Other Blog Posts to Read
As well as all these great tips, many bloggers have written full posts with hints and tips to enjoying Disneyland Paris with kids.
One of the first Disneyland Paris posts I read back in the summer when we were planning our visit to Disney Paris was the 30 Awesome Disneyland Paris Tips and Tricks by Kellie of My Little Babog. She had so many good tips for us when we were starting our planning and I was still referring to it until we went.
Emma from Our Fairytale Adventure had a great post with Tips for Visiting Disneyland Pairs with Toddlers (her blog is no longer live). She covered everything from getting your Fast Pass ticket early, to watching out for the scam artists looking to "use" your phone to find lost loved ones, to getting your spot for the parade EARLY.
Kate from Five Little Stars is a regular Disneyland Paris visitor and has a whole Disney series on her blog.
Joanna from The Knights Tribe has a blog post Top Tips for Disneyland Paris. The tips I gleamed from her were to bring a small first aid pack with Calpol, plasters, wet wipes and antihistamines in it. She also said to make sure you find time to just soak up the atmosphere as Disney is a magical place.
Nat from Awaybies has a comprehensive Disneyland Paris Review and Top Tips post on her blog which is definitely worth reading.
And Emily from Twin Mummy and Daddy has some great posts about Disneyland Paris including one about booking your trip to Disneyland, a review of the Disneyland Hotel if you're considering it, a great packing list guide and also a quick tips post.
Other posts you might find useful if you are thinking of booking a trip to Disneyland Paris include one by Kara of Are We Nearly There Yet, who has a great post for saving money when you are booking a holiday to Disneyland Paris. And not forgetting Joy of Pinkoddy who has a great post about visiting Disneyland Paris on a small budget.
So there you have it, last-minute tips for visiting Disneyland Paris. As mentioned I'd read tons of posts about visiting Disneyland Paris but there is nothing like getting tips from those who have been. All that was left to say was keep your eyes peeled on the blog for our Disneyland Holiday Diaries and all the Disney related posts I would be writing following our trip.
Have you been to Disneyland Paris as a family? Have you got any tips you'd like to share?
Cath x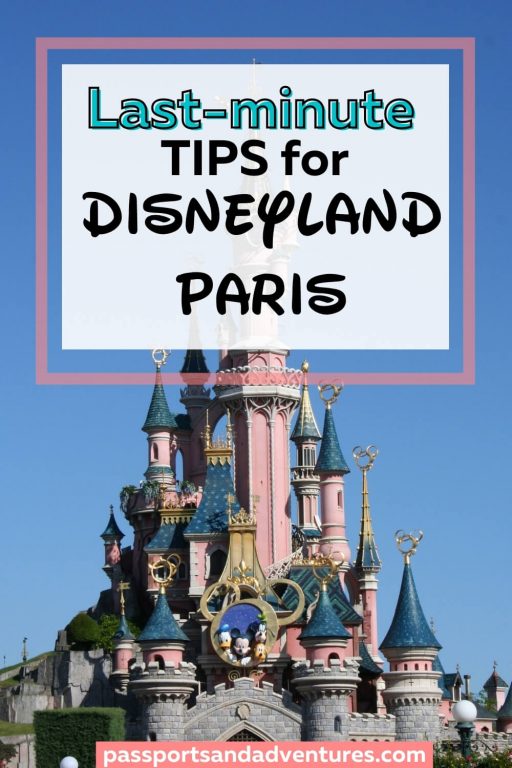 Related Posts