A great way to explore your home town or city is to act like a tourist and I got the chance to do just that when I teamed up with the people behind the Dublin Pass sightseeing card. This is my Dublin Pass review in which I tell you if it's worth it or not, and what to do in Dublin in one day with kids using it.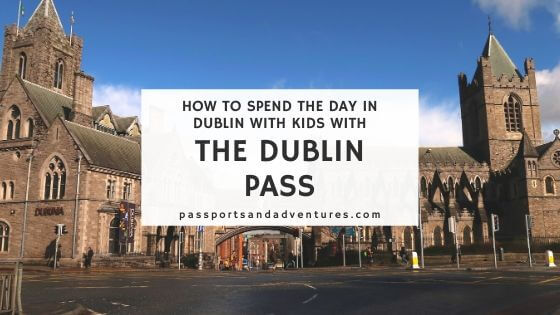 *Collaboration Post
**Post originally published in May 2018. Post updated in April 2020.
Have you ever spent a day as a tourist in your home town? No? Me neither. That is until I got the chance to collaborate with the Dublin Pass during our trip to Ireland in 2018. Despite living in Dublin for over 17 years, and it being my home town, I'd never really explored it as a tourist. We tend to take for granted that everything is on our doorstep and often miss some of the great things our home towns have to offer. In this post I'm going to share with you our day in Dublin with Dublin Pass and tell you how you too can enjoy my home town in a day.
My son and I spent 10 days in Ireland over Easter in 2018 and our last stop on our road trip was Dublin. We were going to combine seeing family with enjoying the city, as I've never done anything like that before with him. So when we got the chance to receive a one-day Dublin Pass to enjoy some sightseeing in Dublin, Ireland, I jumped at the chance.
What is the Dublin Pass?
The Dublin Pass is a tourist card which allows holders to enjoy many of the Dublin tourist attractions, free museums in Dublin and much more, as well as the hop on hop off Dublin bus. By using the pass on the Dublin sightseeing bus, not only do you get to see Dublin in a great way, but you can hop on or off at any stop to visit some of the best attractions Dublin has to offer.
How we spent a day in Dublin with Dublin Pass
My son and I got the Luas into the centre of Dublin from the suburbs and we got off at Jervis Street so we could visit a favourite spot of mine for breakfast, Ann's Bakery on Henry Street. In the past, any time my mum and I went into town for a spot of shopping, we always started out with breakfast in Ann's. So it was only right that I started our day in Dublin there as well. I guess it has become a family tradition.
After a hearty breakfast, my son and I made our way to O'Connell Street, one of the main streets in the centre of Dublin. I had chosen this as the starting point for our day in Dublin and it was just as well. I had elected to download the Dublin Pass app ahead of our visit so as to save time and negate the need to visit the office to pick up our passes. However, when I boarded to Red Dublin hop on hop off bus, the driver's scanner didn't recognise our passes.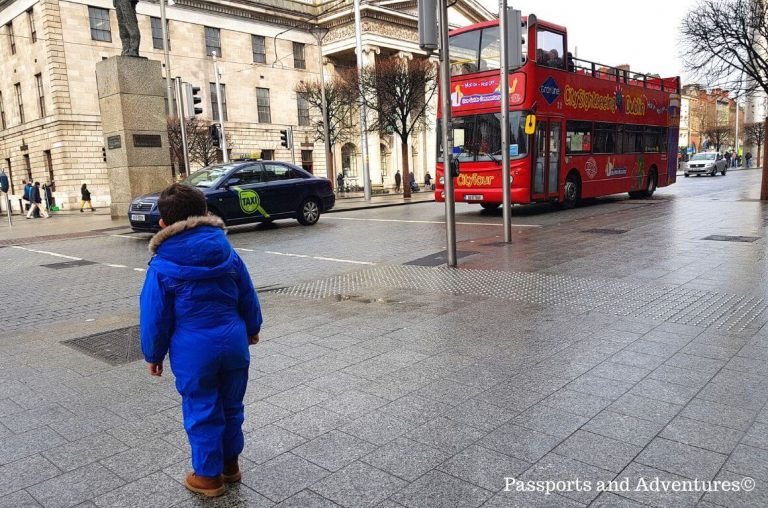 So, we had to visit the bus office, located towards the top end of O'Connell Street near the Savoy Cinema, to get them to validate our pass and give us valid tickets. So, if you are planning to use the mobile app, perhaps start your tour with the Dublin sightseeing bus on O'Connell Street, just in case.
Valid tickets in hand, my son and I made our way to the top deck of the bus and settled down to enjoy the tour of some of Dublin. I'll be completely honest and say this wasn't the highlight of the day for my son. He enjoyed seeing some of the city but it was me who was more interested in seeing my home town from the top of a double-decker bus. I also thoroughly enjoyed hearing the narration about the different buildings we passed as well as some of the history of Dublin.
We took the bus from O'Connell Street and travelled across the Liffey to the southside (my side of Dublin), passed Trinity College and up towards Merrion Square. If you have the time, I'd suggest getting off here and visiting the Natural History Museum of Ireland, which was a favourite place for my nephew to visit when he was younger. My son didn't want to go see more animals (we'd visited Fota Wildlife park in Cork just a few days before), so we carried on past St. Stephen's Green.
This brought back memories for me, waiting at the Grafton Street corner of the park for my husband to finish work and meet me for dinner and drinks in the early days of our relationship. St. Stephen's Green is a great park to visit if you've got the time and the weather permits.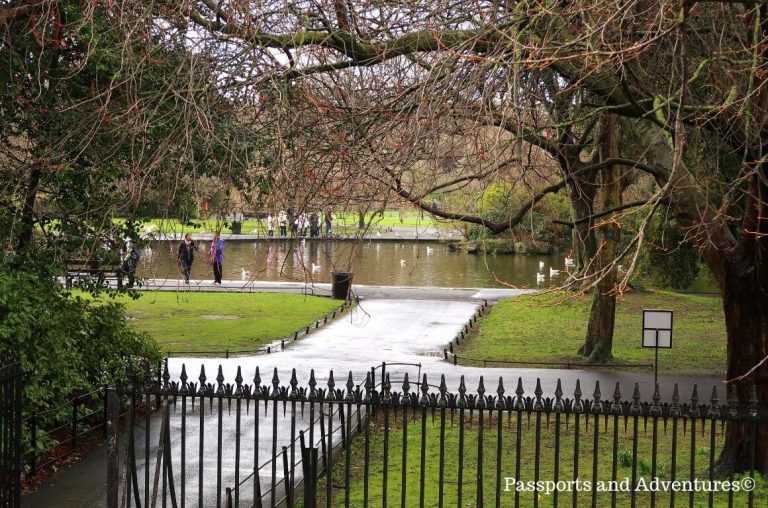 From St. Stephen's Green, we travelled up Dame Street towards Dublin Castle and Christ Church, our destination stop. I had considered visiting Dublin Castle with my son, but as we'd already visited no less than 6 in the previous few days, we alighted at the Christ Church stop and went to Dublinia instead. Be warned, although the distance covered is relatively short, it took us nearly an hour to reach Christ Church from O'Connell Street, so be prepared for a few hours on the Dublin sightseeing bus if you plan to cover the entire route in one go.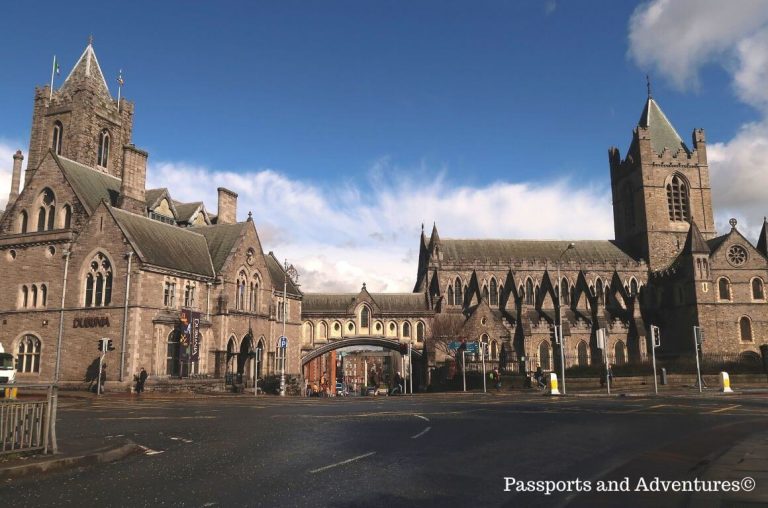 Dublinia is an interactive museum which tells you about the history of Dublin since it was established by the Vikings in the 10th century. I had visited Dublinia not long after it first opened when I was 12, but it has completely changed since then.
Back in the early 1990's it was a dark, more underground exhibition, with a replica Viking village with actors going about typical Viking life. Nowadays it is an exhibition spread across three floors and not only shares Viking Dublin, but also Medieval Dublin as well.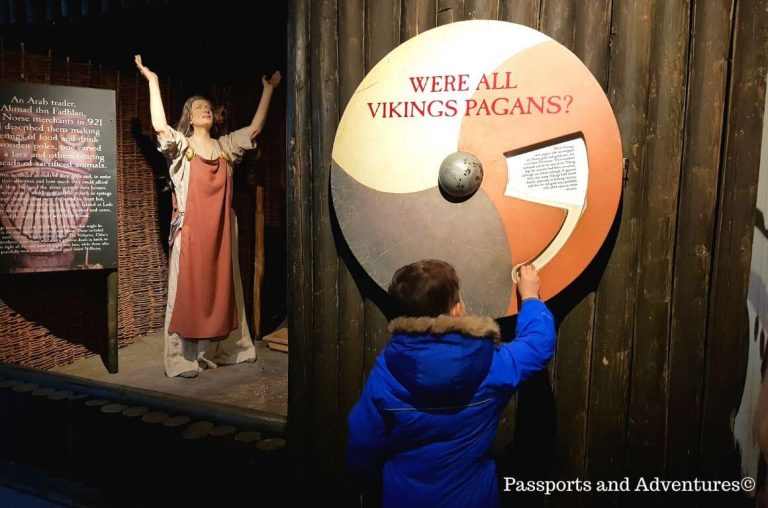 There are actors on hand to give talks or answer questions, many interactive displays including one from medieval ages with "cures" for diseases and illnesses, and on the top floor you will find artefacts on loan from the National Museum of Ireland. You'll even find an archaeological dig for children to dig for treasure. My son loved this part and had to be dragged away from his 'dig'.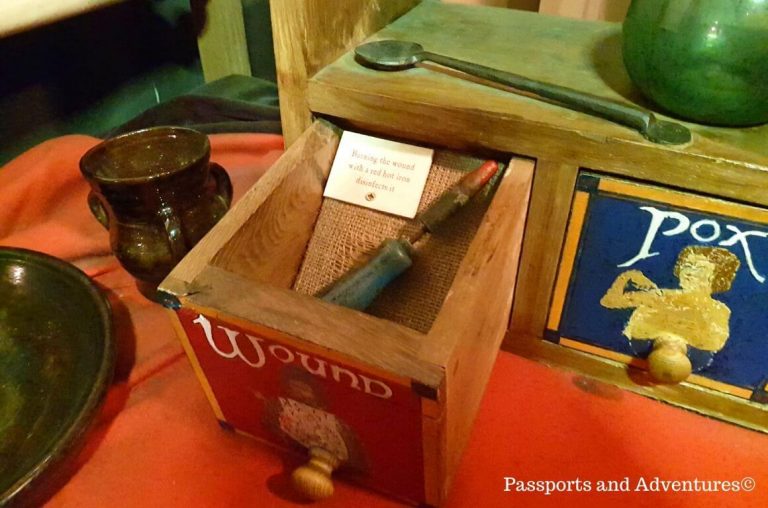 You can also climb to the top of St Michael's Tower which gives you panoramic views of Dublin, but a little person wasn't interested. And a nice surprise for me was the exit. You leave Dublinia and walk across the bridge connecting the Dublinia building to Christ Church Cathedral, our next destination.
Christ Church is a magnificent building, and again one I've visited as a child. However, our planned visit was cut short when a little person informed me he needed the toilet. We did manage a few pictures in the grounds of Christ Church before his announcement.
From there we walked back down Dame Street, to a pub called the Mercantile, the scene of mine and my husband's first date. It seemed fitting to stop and have a drink there with our boy and, while we were there, we face-timed my husband who was very surprised to hear where we were.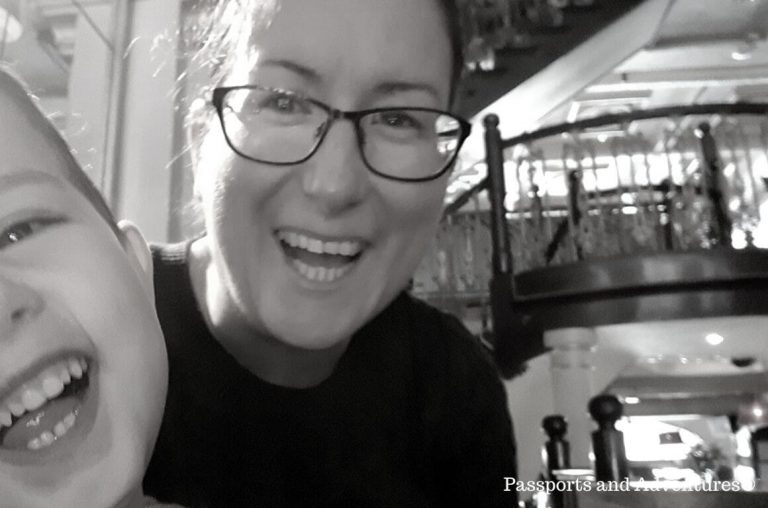 At this stage it was after lunch and with my son's attention and patience waning, I decided to cut my loses and head back to the suburbs. Although we didn't get a chance to really put our Dublin Pass to good use, I came away quite satisfied that I'd seen part of my home town, learned more about its history and famous buildings, and even revisited Dublinia.
Is the Dublin Pass worth it?
In my opinion, yes. The Dublin Pass is worth it if you have the time to spend an entire day in Dublin. Had I have had more time in the city, I would have visited Dublin Castle, possibly the Wax Museum, and also would have liked to have completed the tour at the Jeanie Johnston Tallship and Famine Museum.
Taking into account the Dublin hop on hop off bus, entry to both Dublinia and Christ Church, entry into Dublin Castle, the Wax Museum and the Jeanie Johnston Tallship and Famine Museum, the total for visiting all of this in one day in Dublin would have totalled €80.50. A one-day Dublin Pass card will cost you €69, saving you over €10, which is almost the cost of entry to the Jeanie Johnston Tallship or Dublinia. And all of these attractions and the bus are more than doable in one day.
Should I ever get the chance to revisit Dublin, either on my own or when my son is older, I will be getting myself a Dublin Pass card to act as a tourist in my home town again. There is still so much of Dublin I haven't visited or explored, and so much I still want to do. But for now I am happy to have made a start.
Information to help you spend a day in Dublin with Dublin Pass
In this section I give you some helpful information on how to use the Dublin Pass to spend a day in Dublin. If you get a 2-day Dublin Pass ticket or even a Dublin Pass 3 days ticket, you can still use my itinerary for one day and visit other attractions on subsequent days.
Dublin top attractions included in the Dublin Pass
Dublin Pass attractions include some of the most popular attractions in Dublin. Here are which ones are included in your ticket.
Dublin Hop On Hop Off Sightseeing Bus
Guiness Storehouse
Jameson Distillery
Christ Church Cathedral
St. Patrick's Cathedral
Dublinia
Dublin Castle
Teelings Distillery
EPIC The Irish Emigration Museum
GPO Witness History Exhibition
Jeanie Johnston Tallship and Famine Museum
Dublin Zoo
Airfield Farm
National Wax Museum
Hugh Lane Art Gallery
Dublin Writers Museum, and many more.
The Dublin Pass Hop On Hop Off Sightseeing bus is the ideal way to visit your chosen Dublin attractions. I would suggest having a rough idea of where you want to visit before getting on the bus. You can also check the full list of attractions included in the Dublin Pass on the website.
Using the Dublin Pass with kids
If you are visiting Dublin with kids and are considering the Dublin Pass, I would suggest getting a two-day pass. Why? Well, on the first day, providing your kids aren't too young, you can enjoy the hop on hop off bus, as well as some of the great tourist attractions such as Dublinia, Christchurch, the Wax Museum, Dubin Castle and the Jeanie Johnston Tallship. You can complete the full circuit on the sightseeing tour as well as enjoying these attractions.
Then, on the second day, you could either visit Dublin Zoo and National Botanic Gardens, or if you have a car, you could take the kids to Dublin Zoo, the Airfield Farm or Malahide Castle, entry to which is included in your Dublin Pass card. These are some of the best things to do with kids in Dublin.
The Dublin Pass makes great sense as a tourist card, and with so many of Dublin's top attractions included in the price, you can make some great savings while being a tourist in Dublin.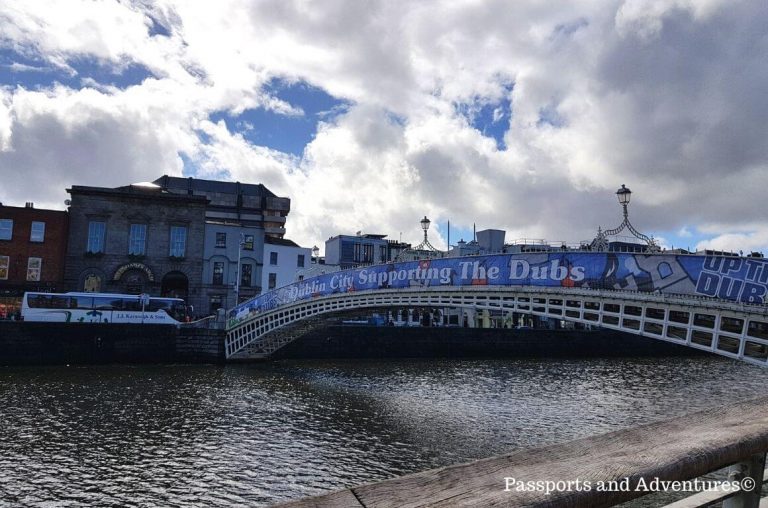 Where to buy the Dublin Pass and how much does the Dublin Pass cost?
Where to buy the Dublin Pass – You can buy the Dublin Pass online via the Dublin Pass Buy Now website. Using this method you can either request physical tickets to be shipped to your home address, or you can download the app to use a virtual ticket. If neither is possible, you can still purchase your Dublin Pass online and collect your pass at one of the two Dublin Pass collection desks, which are open 7 days a week.
Dublin Pass Price – As already mentioned a one-day Dublin Pass costs €69 per adult and €36 per child. A two-day Dublin Pass costs €89 per adult and €45. There are 3 and 5-day tickets available for purchase. Child tickets are valid for children between the ages of 5 and 15.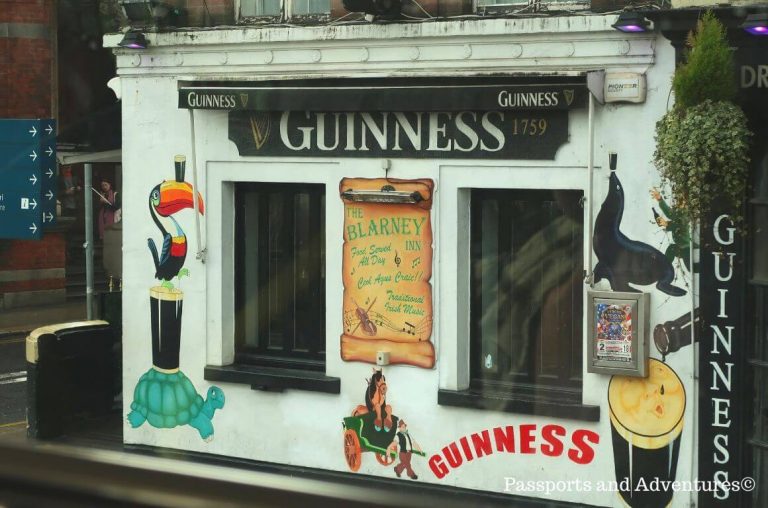 Summary
I highly recommend you consider getting a Dublin Pass if you are planning on visiting the capital of Ireland and seeing some of the top tourist attractions Dublin has to offer. It's the best way to see Dublin via the bus as well as giving you the opportunity to visit some of the best Dublin tourist attractions.
I would also suggest you plan your days accordingly so you have a rough idea what you want to cover. You can get a handy sightseeing map of Dublin, either in the hop on hop off bus office on O'Connell Street, or there may be some on the bus you board, and this will give you an idea of which stops to get off for different attractions and museums. Just note, for the Dublin Pass, you will be using the RED hop on hop off bus and not the green one.
Have you ever used the Dublin Pass or a similar city pass somewhere else?
Cath x
*We received one adult and one child One-Day Dublin Pass cards for the purpose of this review. However, as always, these are my honest thoughts and opinions about the service.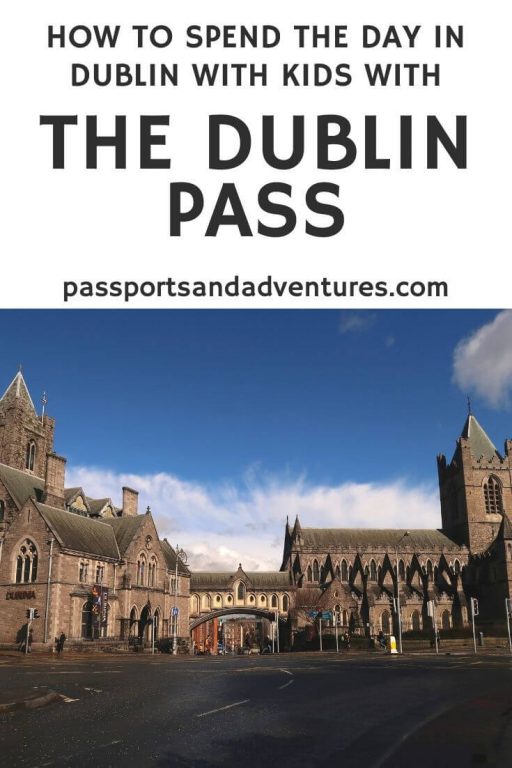 Related Posts