If you are thinking of visiting Ireland and need help to plan a magical trip to Ireland, then in this post you'll get some ideas from me. I'll also show you how I planned a 10-day Ireland itinerary for myself and my son to enjoy over Easter 2018.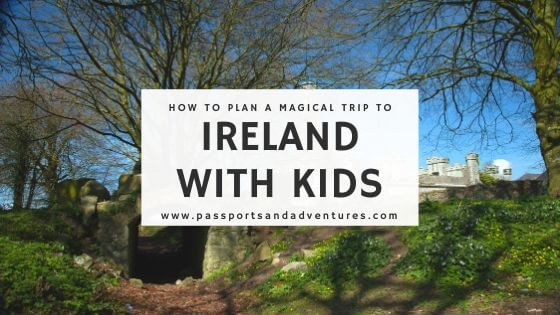 *This post contains affiliate links. To read more about affiliate links, please visit my Disclosure Policy page.
*Post originally published in March 2018. Updated in March 2020.
One thing I have been looking forward to since our son came along is taking him to discover Ireland, the country of his heritage. Our son was born in Wales but holds an Irish passport. And despite having been to Ireland several times to visit family, we've never really shown him much of Ireland. But that's about to change, and I'm going to share with you how I've planned a magical trip to Ireland with him over Easter.
Much of my plan has been to discover parts of Ireland even I haven't been to. Do you find that, no matter how long you live in a certain country or area, there are parts of it you have never visited because you take for granted that it's always there to visit? That's us! We never really travelled around Ireland and visited all the places it has to offer before we left in 2003. Heck, I haven't even visited The Guinness Brewery, despite living in Dublin for 17 years.
It took my husband getting a motorbike for us visit and discover parts of the West of Ireland. And then we finally visited the Cliffs of Moher during our bike honeymoon to Ireland.
There is so much of my home country I haven't visited, but I am making it my mission to try and visit all the great parts of Ireland with our son. Now, we won't cover everywhere as, although Ireland is a small island, there is just so much to see and do that it can't all be covered in a week or 10 days. So, this will be the first of many trips home to Ireland to act like tourists and discover more of the beauty of Ireland.
So, what's first on the agenda? Well, we're going to concentrate on the southern half of Ireland, taking in Tipperary, Cork and Limerick, and possibly a little bit of Clare. Why have I chosen these areas you might ask? Because they house some of the best castles to visit in Ireland, all of which I've never visited apart from one, and even that was a fleeting visit.
I have nine castles on my list for this trip, and I do hope we manage to visit them all. But if not, it's always a good excuse to come back. So, how have I planned our magical trip to Ireland over Easter, and what does our Ireland road trip itinerary look like? Let me share those details with you now.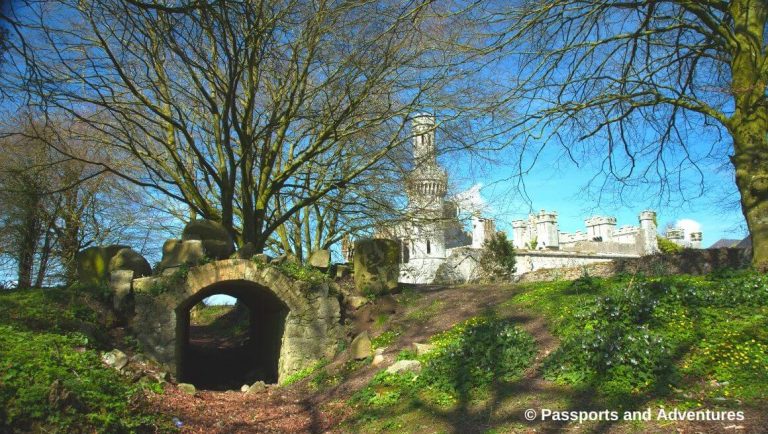 How to plan an Ireland 10-day itinerary
In this section I am sharing with you how I planned our magical trip to Ireland and give you information on how to get to Ireland, how to get around Ireland, where to stay, what to do and eat and what you need to pack for Ireland.
How to get to Ireland
As we are now living in Portugal, getting back to Ireland involves a plane journey. And we had two options, Aer Lingus or Ryanair, who both fly from Faro to Dublin. Now, after some strikes involving Ryanair happened last year, there was no way I was going to take a chance and book Ryanair simply to have myself €60. So, I booked return flights with Aer Lingus.
And it seems my choice was the correct one, with more strikes involving Ryanair threatened for this Easter. I've booked two bags and pre-booked our seats. I always do this to reduce any possible stress when flying with children, something I discussed in a recent post about flying with babies and toddlers.
If you are travelling to Ireland from another destination, I'd recommend checking your flight options with Skyscanner. Not only will you get an idea of flight times and prices, but it should give you an idea of which airlines fly direct from your departure airport to either Dublin, Cork or Shannon, and which will involve a stop-over.
Your arrival airport will be your choice, depending on whether you want to visit Dublin or not. Many visitors fly to Dublin and start their exploring elsewhere before returning to discover Dublin itself, as we are doing.
For those of you based in Europe, you also have the option of driving to Ireland and using a ferry from either Spain, France or the United Kingdom. We've often travelled from Wales to Ireland using either Stena Line or Irish Ferries. This will mean you have your own car for getting around in, something you won't have worry about in the next point.
How to get around Ireland once you are there
I am hiring a car from Dublin Airport as I will be driving straight to Tipperary to start our castle visits the next day. We will be covering a lot of Tipperary, Cork and Limerick. And we might pop into County Clare as well. Once we've finished in the southern half of the country, we are returning to Dublin to act as tourists in my home town and to also visit family. For this reason, a car is essential.
As you for own visit, firstly, you need to decide if you are concentrating on city exploring, or if you plan to explore the countryside like we are. For city exploring, all major cities have good public transport links within the city. They also have good public transport links between cities. So, if you plan to make the most of Dublin, Galway or Cork, public transport will probably work out cheaper for you.
However, if you plan to move from area to area, and explore towns and sites outside of the major cities, then a car is a must. There are a whole host of car hire companies to choose from within Ireland, and may operate from Dublin, Cork and Shannon airports. At the moment, I cannot recommend one as I haven't booked a car (at the time of writing this post). I can report back after our trip.
Where to stay in Ireland
At the time of booking our trip, my husband was going to be accompanying us. So, as a family, we always chose AirBnB accommodations. These are the best choice for us as we can usually get two bedrooms, have a kitchen for cooking in and an area to relax after a busy day exploring. We've been using AirBnB for a few years now and have only once not stayed in the one we've booked (see Day 11 of our USA Holiday Diaries to find out why).
Hotels do not work out well for us and we try to avoid them if we can. Firstly, we find them restricting once our son is in bed and asleep, and secondly, I have nowhere to escape if my husband starts snoring. We also don't choose B&B's as we like to save some money by cooking for ourselves in the evenings. And this is often not an option if staying in either a hotel or a B&B.
I have booked two separate AirBnB's in Tipperary and Cork. My son and I are staying in Tipperary for four nights. The AirBnB I have booked is conveniently located halfway between the castles in Tipperary and those in Limerick/Clare that we plan to visit. We then move onto Cork for two nights where my sister and niece will be joining us now that my husband isn't coming with us, due to work commitments. Then we will be staying with family in Dublin for three nights before we return to Portugal.
For your own trip, your choice of accommodation will very much depend on how many of you are in your party, your budget and also whether you plan to have one based or are moving around. There is an abundance of hotels to choose from, self-catering family cottages, B&B's, AirBnB's and even hostels in Ireland. Other things to consider before booking your accommodation include on-site parking for your car or hire car, availability of public transport if you don't have a car, cooking facilities if you want to save some money, how easy it is to get to and from the airport and even laundry facilities if going for more than a week.
**Get money off when you sign up to AirBnB using this link and make your first booking.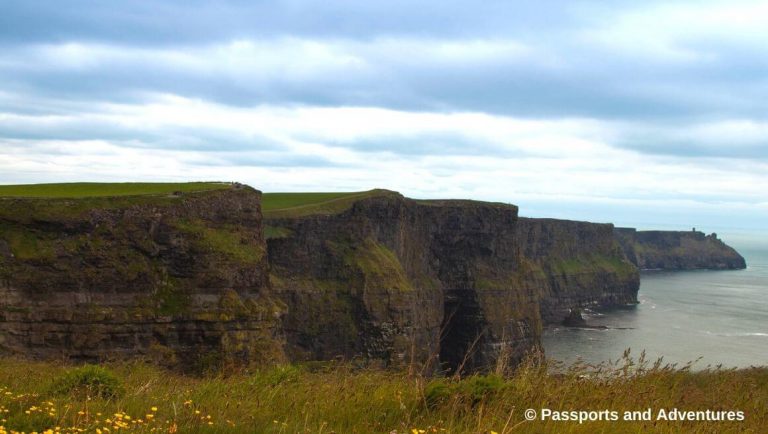 Where to eat in Ireland
We will be having breakfast in our AirBnB and most days, during our time in Tipperary, we will pack a picnic or packed-lunch in case we don't find anywhere to eat. This will leave us free to explore the castles on our agenda at our own pace and won't find ourselves with hungry bellies. As for dinners, I plan to cook most evenings in Tipperary. Once my sister joins us in Cork, we will probably venture out to a pub to enjoy some of the lovely Irish dishes I've been missing, and of course I will be having at least one fish and chips dinner when we visit family, something I am so looking forward to.
With my sister and niece, we will probably be having lunch out with them, either in a restaurant or more likely a pub, where I'm sure I'll find at least a Baby Bowl on the menu for my son to enjoy. My mouth is salivating just thinking of some of the dishes I might find on a pub lunch menu!
As for your own trip to Ireland, you will find a huge choice of restaurants, cafes and pubs to choose from in all the major cities if you want to eat out. Each smaller town will have several pubs serving food to choose from and there are also lots of supermarkets and smaller shops to buy groceries and supplies in. For the bigger supermarkets you have the budget options of Lidl and Aldi, next up would be Tesco or Dunnes Stores, and the higher end of the scale would be Marks and Spencer. I'll use whichever I find closest to the first AirBnB.
What to pack for Ireland
Having spent nearly half my life in Ireland, I know how unpredictable the weather can be, especially in late March and early April. And given Ireland has just had its biggest snowfall for 36 years, I won't be taking any chances. So, I'll be packing warm clothes and waterproofs for both myself and my son. There are a pair of wellington boots for us both in my parent's house in Dublin which I'll be picking up on our way to Tipperary.
So, what should you pack? Well, whether you are going in the summer or another time of year, I suggest making sure you have warm clothes with you as well as a good waterproof jacket or coat at the very least. Within the cities there are plenty of pubs, cafes and restaurants to take cover in if you get caught in the rain. And you can always buy an umbrella too. However, if you plan to visit historical sites and the countryside, you'll need good waterproof walking shoes or boots and that all-important raincoat. You don't necessarily need wellies but as we are planning on exploring the grounds of castles, I want them with us just in case.
I certainly don't plan to let the rain dampen our plans, if you'll pardon the pun. The only thing it might do is make our day in Dublin as a tourist a little different as we probably wouldn't be able to enjoy the open top bus. But with the right clothes and a little planning when packing for our trip, we should be prepared for all weather. Apart from a foot of snow, but I'm hoping that won't happen during our trip!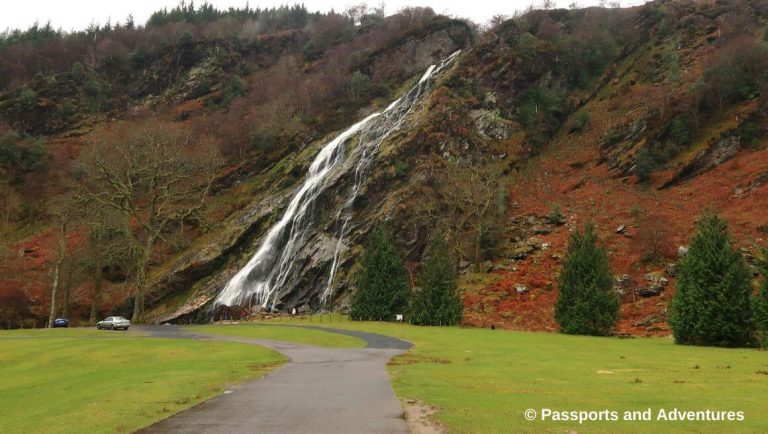 What to do in Ireland
The question should really be "how long is a piece of string". Ireland is full of so many options, it is hard to choose. You could simply enjoy the beauty of Ireland by driving the Wild Atlantic Way, which I think is our next port of call in summer 2019, or the Ring of Kerry which my husband and I have done. You might prefer to explore what the cities have to offer including Dublin, Galway and Cork. Your family might want to visit heritage sites, of which there are hundreds to choose from. There is so much choice and there is bound to be something everyone will enjoy.
As for our trip, we are concentrating on castles and animals mostly, with some Dublin tourist attractions as well. The plan is to take my son dragon hunting in several castles in the southern half of the country. We will dragon hunt with my sister and niece in Blarney Castle in Cork as well as visit Fota Wildlife Park. In Dublin we'll continue seeking out animals at Dublin Zoo and the Airfield Farm, before my son and I will spend a day in Dublin doing all things touristy via the help of a Dublin Pass*. And finally, of course, the obligatory shopping before we fly back home.
A magical 10-day Ireland trip itinerary
In this section I am detailing our planned 10-day itinerary for Ireland to create a magical trip to Ireland. Whether we fit it all in or not is another question but we will do our best.
Monday – Arrive Dublin Airport. Drive to Tipperary AirBnB
Tuesday – Visit one or more of Cahir Castle, Lismore Castle and/or the Rock of Cashel
Wednesday – Visit King John's Castle and/or Adare Castle
Thursday – Visit Bunratty Castle and Folk Park. If time allows we might visit the Cliffs of Moher
Friday – Vacate AirBnB and drive to Cork to visit Blackrock Castle. Pick up my sister and niece and check in to the Cork AirBnB
Saturday – Fota Wildlife Park*
Sunday – Visit Blarney Castle* to kiss the Blarney stone before driving to Dublin
Monday – Visit Dublin Zoo and the Airfield Farm
Tuesday – Spend the day in Dublin as a tourist with the Dublin Pass*
Wednesday – Shopping before flying back to Portugal
Although our time in each destination is set, and our trips to both Fota Wildlife Park* and Blarney Castle* are already arranged, the rest of the itinerary is flexible, depending on how my son and I feel. We do need to fit in some time to see family in Dublin as well, so our Dublin Zoo/Airfield visits might be short, or we'll do one or the other.
Summary
By all means you don't have to follow my itinerary at all. I've included it as a guide to show you want we plan to get up to during our 10 days in Ireland. That said you could always do a shorter road trip in Ireland over a week and still see many of the beautiful sights Ireland has to offer.
So, there you have it, how I've planned what I hope will be a magical trip to Ireland for my son and I. We're going to hunt some dragons, see some animals, enjoy Dublin from a kid's perspective and have a long overdue catch up with family. And I have to say a big thank you to Blarney Castle, Fota Wildlife Park and the Dublin Pass for the opportunity to collaborate with them on our forthcoming trip. I cannot wait to report back to you, my readers, about our trip and each aspect of our time in Ireland.
Have you ever visited Ireland or is it on your bucket list?
Cath x
*We are working with Blarney Castle, Fota Wildlife Park and Dublin Pass during our time in Ireland.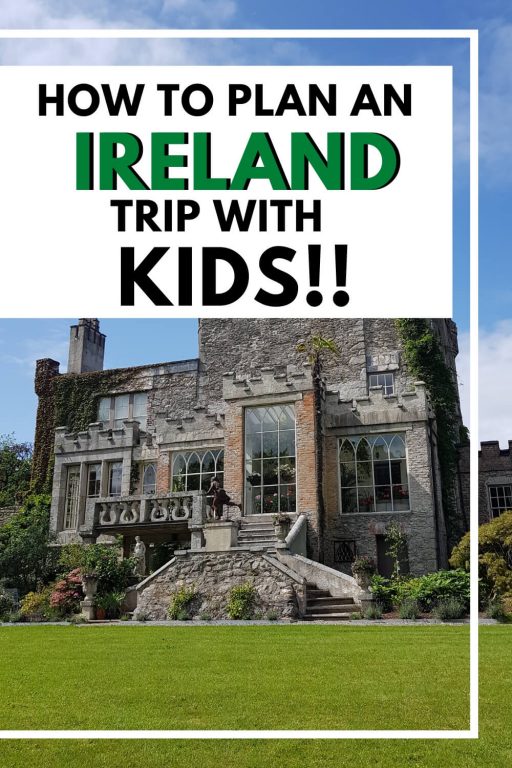 Related Posts