In this post, my guest blogger Slavko will help you plan a memorable trip so you can start discovering the Balkans with kids.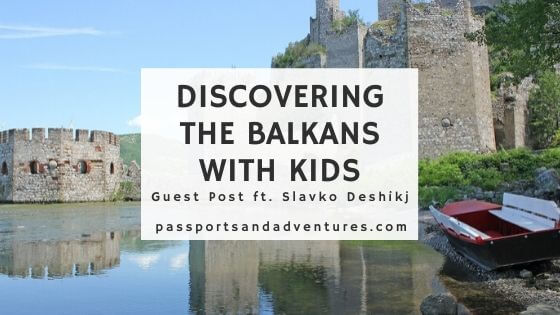 Planning your family vacation can be a real challenge. Usually, people follow their first impulse and book in one of the all-inclusive resorts available. Easy, and definitely tempting, it is what many of us would consider a decent opportunity to take a break from the urban jungle. But a true family vacation should provide a meaningful, educational and bonding experience that your kids will remember for years to come. 
Ideally, a trip abroad would suffice, but the world is so vast and colorful that no two places are alike. Dropping a pin on the map does sound adventurous, but there is serious calculus to be made when traveling with children. Introducing new cultures, languages, historical and religious heritage can be rather expensive, and there is also a lot of planning involved.
This guide, therefore, saves you a ton of research. Sending you away on a trip of a lifetime it covers a place that is rarely explored by conventional travel guides. Pragmatic and cost aware, it won't put a hole in your pocket either.
Discovering the Balkans with Kids
Secluded from the rest of the world, the Balkan Peninsula is an impressive mix of welcoming people, colorful cuisine, religious heritage and breathtaking scenery aplenty.
Once home to the mighty federation of Yugoslavia, it is now fragmented into nation states that share many similarities, yet offer a vast palate of different experiences to enjoy.
Pacing poorly in economic development as opposed to Western Europe, the region is relatively affordable from a traveler's perspective. The further south you go, the more affordable it becomes. Outdoor activities, restaurants, transport and accommodation, all of these are surprisingly cheap.
The climate is what many people describe as a mix between mild continental and Mediterranean, and you'll find true enjoyment in both spring and summer. The landscape, on the other hand, is colorful enough to offer formidable mountain terrain, lush valleys, and sandy beaches on the coast of the Adriatic Sea. If you prefer the countryside experience in opposition to the list of European metropoles, the Balkan Peninsula has plenty to offer.
Although similar, the languages are different in every country, but you will find a shared national, religious and cultural heritage. Places of historical significance are usually tucked in into mesmerizing nature scenery, and this is a prevailing archetype that continually repeats itself making people fall in love with the Balkans over and over.
If you want your kids to enjoy a garden variety of outdoor experiences, taste traditional Slavic cuisine, visit archaic monasteries and medieval fortresses, the Balkan Peninsula is waiting to be explored.
Croatia
Located at the north-western part of the Balkan Peninsula, Croatia is a kaleidoscope run wild. With sandy beaches aplenty and medieval architecture decorating some of the most magnificent towns in Europe, it is a place unlike any other.
The prices, although relatively affordable, are different from the rest of the peninsula. It is safe to say that a vacation in Croatia will cost you twice as much than one in Macedonia or Albania (southern Balkan). Passing through, however, allows you to enjoy some of the attractions without spending a lot of money.
So what is there to visit?
Zagreb
Arriving in the capital of Croatia, you will fall in love with the architecture right away. The place has plenty of European charm, but it is much closer to Austria and Hungary than Germany and France. Your kids will enjoy the sudden cultural change, immersed completely into one of the oldest European cities.
You can explore the center and visit Dolac Market – a bustling collage of fruits and vegetables that set the tone for the quality of produce in the Balkan region. Right after, you can visit the Funicular railway and the St. Mark's church.
The hostels are relatively cheap, and they do offer family apartments, so you can very well stay for the night. After checking out in the morning, you can continue to explore the city or head south to Pula.
The bus station is your safest bet, since more than 30 busses traverse from Zagreb to Pula on a daily basis. The tickets are affordable, and much more so if your kids are ages 12 or under.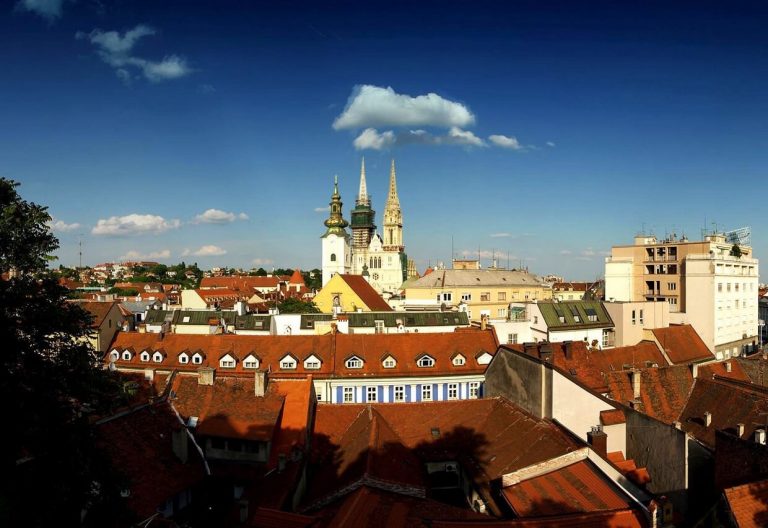 Pula
Easily mistaken for an Italian city, Pula was built in Augustan times during the Roman Empire. The natural harbor, dozens of temples and stunning amphitheater are reasons enough to book accommodation for two days at least. If you are not heading south and visiting the other countries, Pula is excellent for sunbathing and enjoying the beach, and you should stay there longer.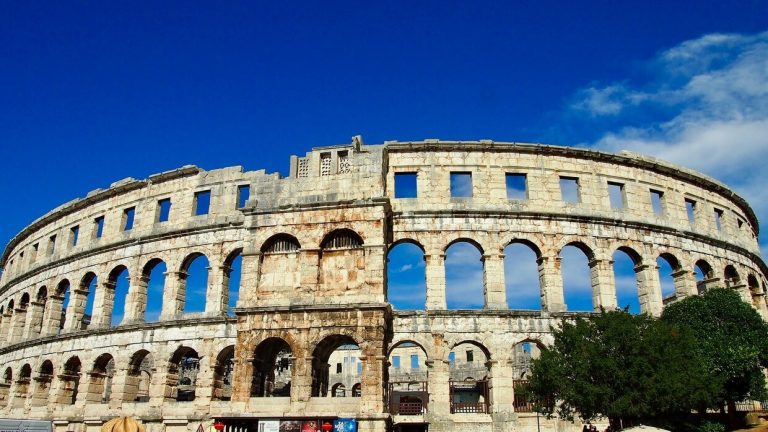 Plitvice Lakes
Heading east, you must visit the national park of Plitvice Lakes. With cascading waterfalls and 16 crystal blue lakes, the park is one of the most picturesque destinations from this part of the world. It is serene and mesmerizing, and you will have your cameras snapping pictures left and right.
Dubrovnik
Popularized recently as the Game of Thrones capital, Dubrovnik is the real world version of King's Landing. Even if your kids are not old enough to watch the show, the city itself is a medieval attraction that is hardly comparable to any other.
Located at the very south of Croatia, it is right on the road towards Bosnia and Herzegovina, and a perfect chance to say farewell to Croatia. You can spend the entire afternoon just walking around, visiting one landmark after another, and one lookout after the next. Overlooking the Adriatic coast, the town itself is a sight to behold.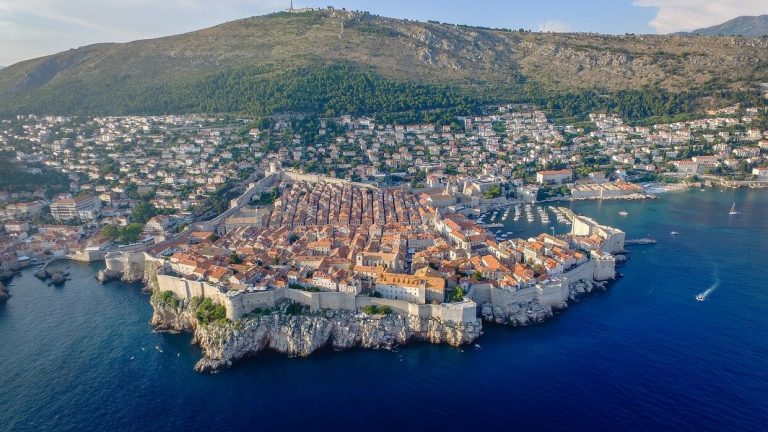 Bosnia and Herzegovina
Much more affordable than Croatia, Bosnia and Herzegovina offers plenty of scenery to enjoy.
Mostar
You can visit the small town of Mostar, and see what the archaic Balkan really looks like.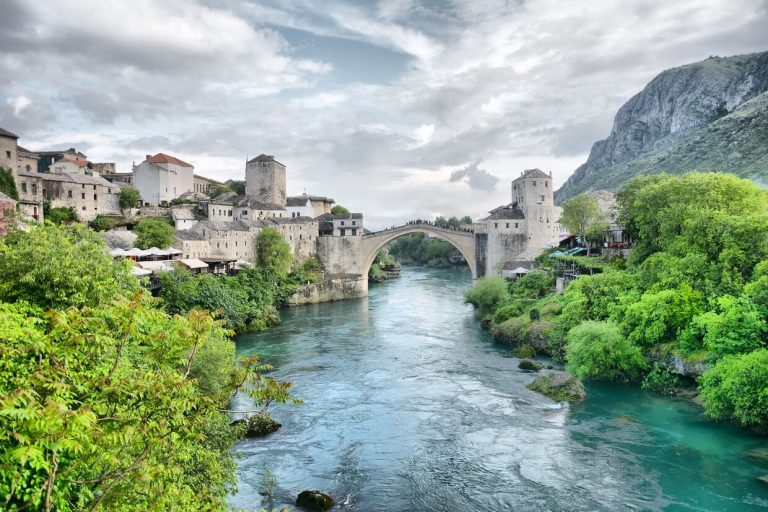 The traditional food there is a real spectacle to enjoy, and the prices are ridiculously affordable.
Heading down south, your next stop is Blagaj.
Blagaj
Overwhelmingly picturesque, the small town of Blagaj features one of the most captivating nature attractions in Bosnia and Herzegovina. It is home to a 600-years old monastery, nestled deep into monumental cliffs sitting right on the river bed. The springs and waterfalls only supplement the sight.
If your family is not used to long bus trips, or your kids are not old enough to control their tantrums, a train would be a better option. Renting a car, although affordable, can put unnecessary complications in your schedule, so it is best to travel light and without additional responsibilities.
Another option would be to exclude a few countries from your list, and stay longer in only one or two. Similar in culture and cuisine, most of them are decent representatives of the Balkan Peninsula.
Montenegro
If you are fan of the sea, sandy beaches and sunbathing, Montenegro warrants a longer stay. Visiting the captivating towns of Kotor and Budva, your family will enjoy some wonderful time together, in what is perhaps the favorite vacation spot of the Balkans.
There are plenty of historical sites to observe as well, and the food is beyond delicious. Much more affordable than Croatia, this can be another entry point to your Balkan adventure.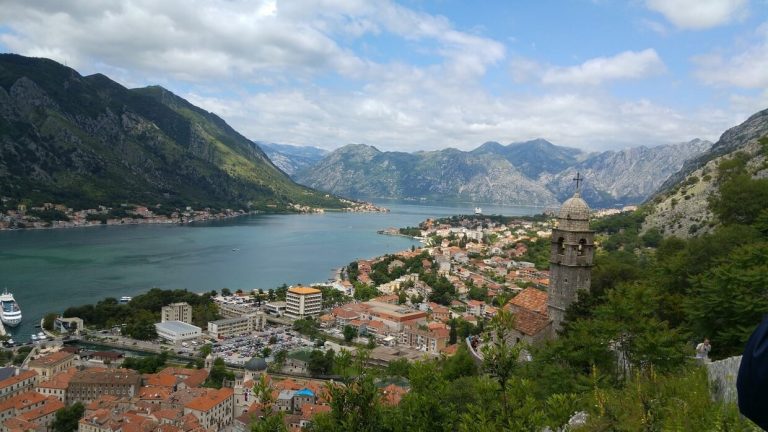 Serbia
While Serbia offers plenty of nature scenery to enjoy, it requires a bit of a D-tour. The city of Belgrade is a proper European Metropolis, and definitely the most important landmark on the Balkan Peninsula. Once capital to the former Yugoslav republic, it is a place of historic significance.
Also captivating is the national park Djerdap, where you will find yourself inside of a Tolkien novel. The wide river bed, dense forest and monumental medieval fortress grant you a sight to behold. Immersing yourself completely, you will forget about civilization altogether.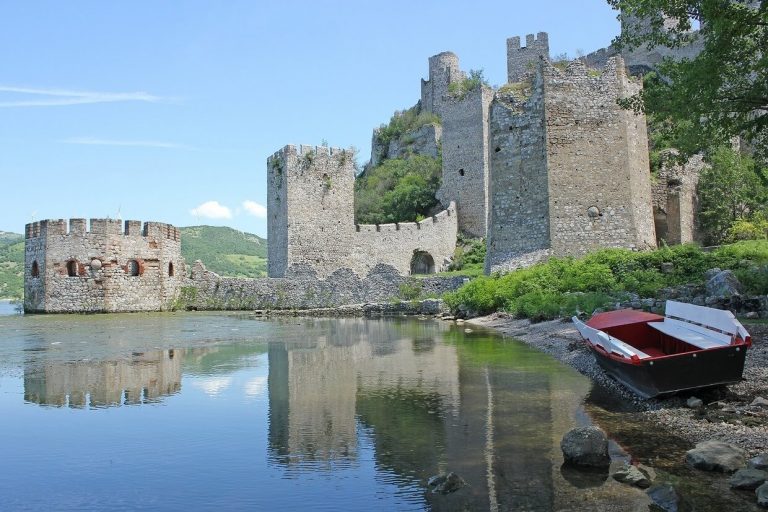 Macedonia
At the very south of the Balkan Peninsula, the small country of Macedonia is perhaps the most affordable destination in the world. It offers formidable hiking terrain, and some unique nature attractions.
Arriving in the capital city of Skopje, you can taste traditional cuisine that is slightly different from the rest of the Balkan region. Under Ottoman influence, Macedonia has adopted plenty of recipes, customs, and part of the Ottoman religion. Do visit the Old Bazar in Skopje as well as the Kale Fortress – a large medieval prison that is now towering above the urban jungle.
Canyon Matka
The off-road experience begins in Matka canyon, where you will find steep cliffs and crystal green water in between. You can rent double-seat kayaks for as little as $10 per hour, and explore the canyon one paddle at time.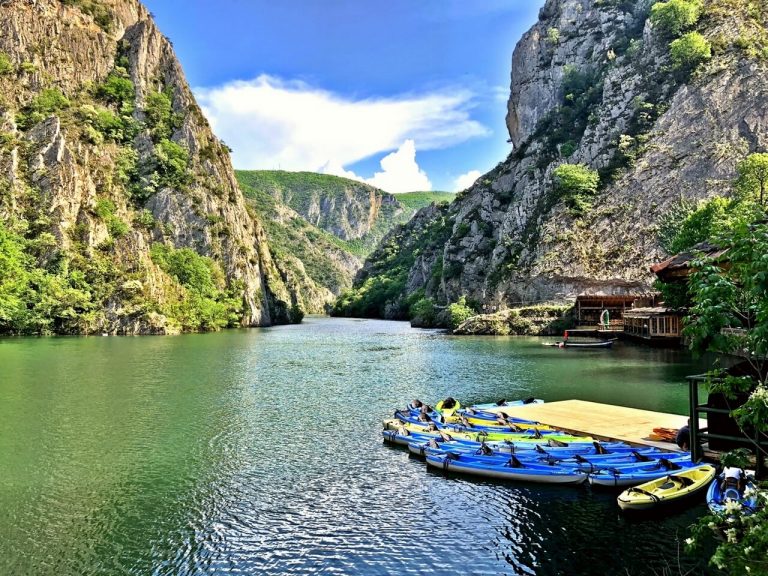 You can also take a boat ride heading to the cave complex nearby, which your kids will definitely enjoy.
The canyon features a hiking trail on the right side of the river, so there are lots of opportunities to enjoy the numerous lookouts while taking pictures of the river below. The terrain is welcoming but challenging enough for your kids to enjoy.
Ohrid
The Macedonian pearl that was once home to 365 churches is located on the southern border, on the shore of Lake Ohrid. There, a number of monastery complexes are waiting to be explored. Make sure to visit Saint Naum, the Church of Kaneo, and the recently renovated site near Plaoshnik.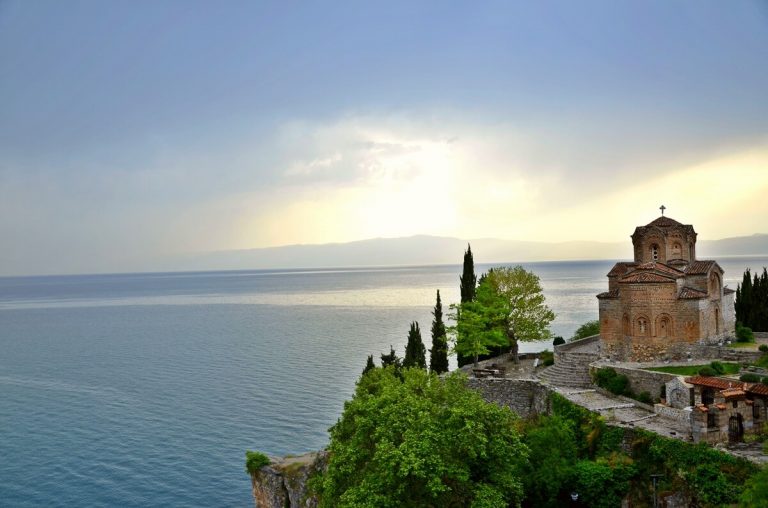 The recently restored prehistoric settlement of Bay of Bones might be one of the most interesting landmarks, and your kids will love stepping into the shoes of Indiana Jones.
The city has its own medieval fortress overlooking the bay area, and plenty of traditional architecture to take pictures of.
Visit also the marble Lake near Prilep, and the sinking church in Mavrovo. Both of these are only two hours away from the capital of Skopje, and offer a secluded paradise you cannot find anywhere else.
The small village of Mavrovo hosts plenty of outdoor activities as well, so you can take your kids on a guided horseback riding tour for the day, exploring the rustic villages in the region, and it will cost your family around $50.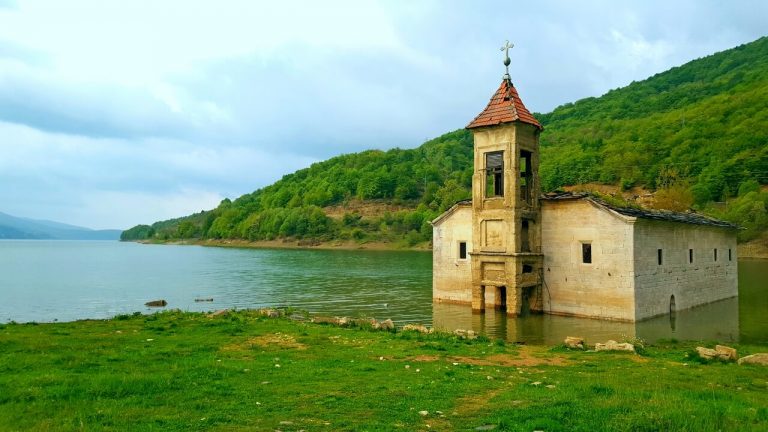 Macedonian Food and Wine
The food in Macedonia is beyond delicious, so make sure to try Ajvar, Tavce Gravce, Stuffed peppers and Selsko meso. With ottoman influence and Slavic culture combined, it is an explosion of taste that you'll always remember.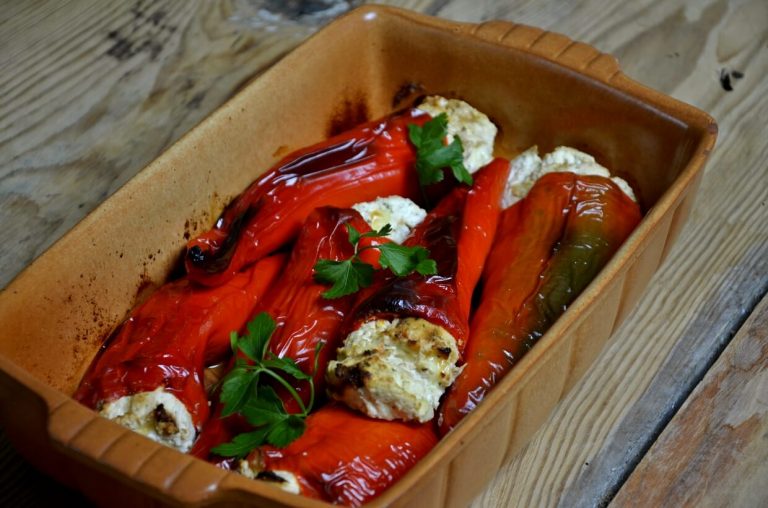 If you are a wine aficionado, take your kids on a daily vineyard tour, and see what resembles the Old Italian vineyard. Visit Sopot, Tikves or Popova Kula, and watch the sunset over the grape field as it slowly paints the horizon. Your kids will have an experience of a lifetime.
Many people decide to visit Macedonia only, wrapping the Balkan experience up in what is perhaps the most affordable place in Europe. If you want to enjoy a proper vacation without worrying about transport and complicated agendas, then Macedonia alone would suffice. It combines the history, religious heritage and colorful cuisine, along with nature scenery aplenty.
Prices in Macedonia are ridiculously affordable, and you can very well prolong your vacation. Transportation is cheap and fast, with the two most distant points being only 3 hours away.
If you desperately need some proper time for relaxation on the beach, you can always go to Ohrid, or head west to Albania for an equally affordable travel arrangement.
Wrapping this up, I do believe that your kids will love the Balkans, and everything this region has to offer. The cultural immersion can provide a nice shift in perspective, and the heavenly nature, combined with delicious food, makes this a once-in-a-lifetime vacation they will always remember.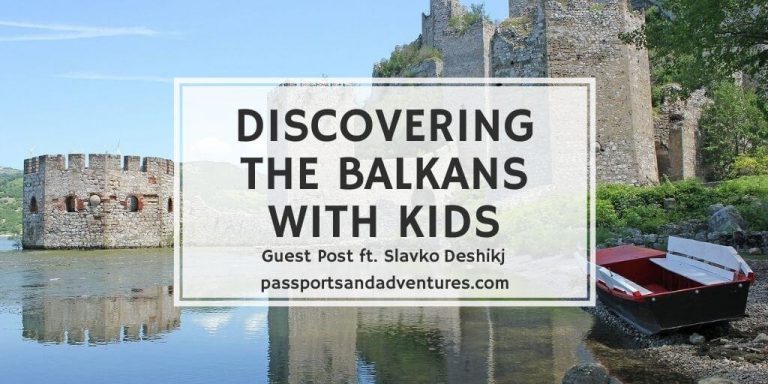 Slavko Desik is a travel writer who loves to discover affordable yet captivating destinations around the world. Detailing the off-road adventure with his wife on his blog Discovering Macedonia he is impressed with the Balkan Peninsula and this amazing yet secluded country on the south.

Related Posts