I have the pleasure of welcoming another guest blogger, Roger of Expert World Travel to the blog. Today he is sharing with us why Croatia should be on your family travel bucket list. As my regular readers will know, Croatia has been on our family travel bucket list for some time now and it's topping the list for where we do our next road trip, so I'm so pleased to host this guest post. Will this post make you want to visit Croatia? I bet it does!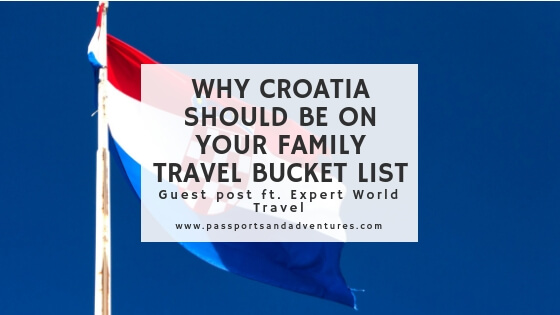 Photo by Lucijan Blagonic on Unsplash
We've all heard stories about the wild nightlife in Croatia. About the beaches with never-ending parties, the exclusive clubs, and the discos hidden away in forests. And they're all true; Croatia really has a lot to offer to people who are looking for a wild ride. However, what many of you may not know is that there is a quieter side to this stunning seaside country. A family-friendly side.
And in this post I want to share with you some real gems that I have discovered while spending time in this beach-lovers paradise.
Zagreb
Zagreb is the capital of Croatia, and of course it's going to be first on our list. It's the city that everyone wants to visit, especially in December because the locals love to celebrate and prepare for Christmas.
So,  there's your first kid-friendly activity in Zagreb – ice skating with your little one in the main town square, under the colourful Christmas lights. A cup of hot chocolate for the kids, and a couple of cups of mulled wine for mum and dad will keep you toasty in the cold winter evenings. It will be an evening they never forget.
Naturally, there's a lot of other places there you can take your kids all-year round. The Zoo, with free entrance for children under seven, is just one of them. But that's sort of a cliche, so we won't dwell on it too much. Instead let's talk about some activities that are unique to Zagreb.
Like the Zagreb Puppet Theatre, which is just a few minutes away from the main train station. It's a children's theatre, with shows specifically tailored to entertain a younger audience. Which absolutely doesn't mean that it will be boring for parents, especially those who appreciate the theatrical arts. And there's also a playground in front of the theatre, to entertain your kids while you're waiting for the show to start.
Zagreb is also swarming with amusement centers for kids, if you're looking for a place that will temporarily take care of them for a low fee. Just drop them off and pick them up when you're done. Some of the most interesting ones are the Kid's Jungle, the Fun Laboratory and the Children's Detective Agency.
The last one is a real blast – it's an escape room made for children. If you haven't done one before, it's like an adventure with puzzles, all in one room. So, not only will they have fun, but they'll also be learning something new in the process!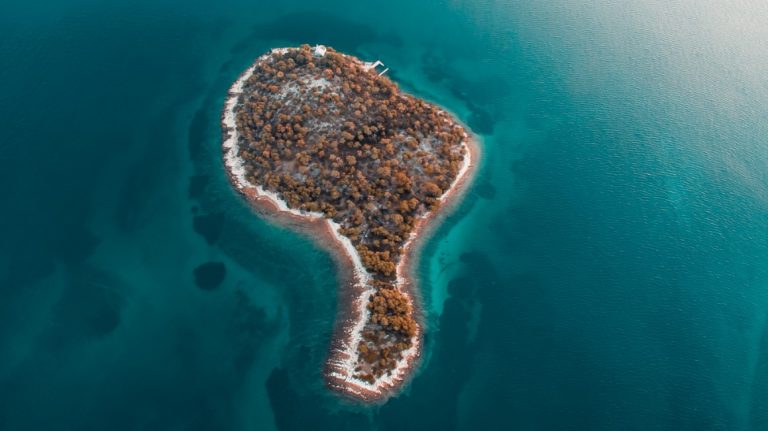 Croatian Island. Photo by Benjamin Voros on Unsplash
Split
If you ever find yourself in the seaside town of Split with your kids, then you absolutely must take them to Froggyland. It's such a unique place, and I'm sure your little ones will totally love it – how does a 'museum' with stuffed taxidermic frogs in various different settings sound? Okay, it sounds a little bit scary, but in reality it's quite fun. All the frogs are set up in human roles to make sure the kids will love it. You have the garbage man frog, the barber frog and a courtroom full of frogs, just to name a few. And this is one of the rare examples when words can't really paint a picture that's accurate enough; it's just something you and the family have to see and experience for yourselves.
Now, Split is very different from Zagreb because it's right on the coast. So, you always have the option of taking your kids to the beach for a day – just don't go to the beaches right in town. They're way too crowded and lack the epic views Croatia is famous for. Instead, head to the Trstenik beach. It's only half an hour away from Split downtown (on foot!), and it is definitely worth the extra effort.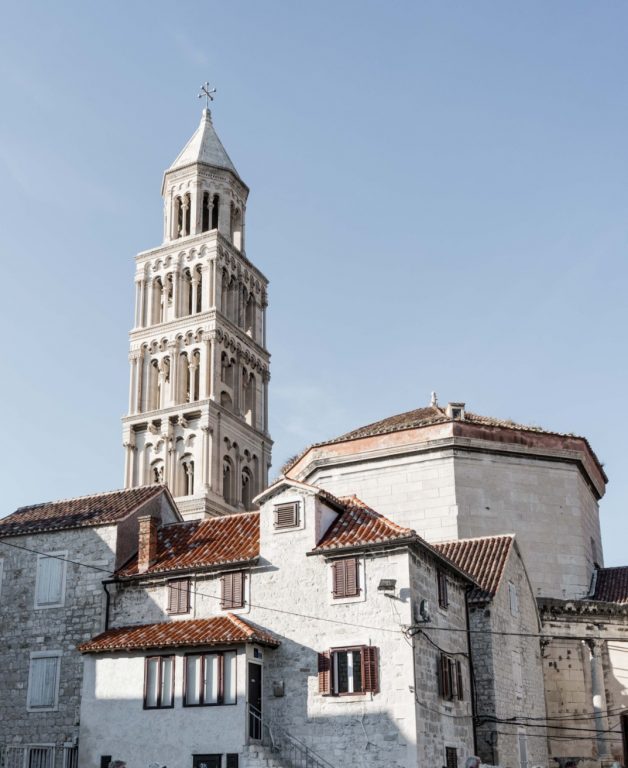 Split. Photo by June Liu on Unsplash
If you're there in the winter then the beach really isn't an option, right? The Aquarium, on the other hand, is. With dozens of different sea animal species to see, your kids will have so much fun, they may not want to leave. And of course, you always have the option of taking them to one of the many different playgrounds or amusement centres in this town. The Jokerland Kids Playground is a favourite among the locals, and definitely one you should check out.
Dubronvik
Dubrovnik is one of the hottest summer-vacation spots in Croatia. Of course, there are going to be many families there, and of course there's going to be first-class entertainment for them in the town. Starting with the local sandy beaches.
Banje, Bellevue, and the Copacabana beach are probably going to be the most fun for your kids. Especially if they love making sandcastles, since all of these are sand beaches (many in Croatia are stone beaches). That could entertain your little ones for hours! And when you decide to take them for a swim, you'll find that the water isn't too deep, which is perfect for the youngsters.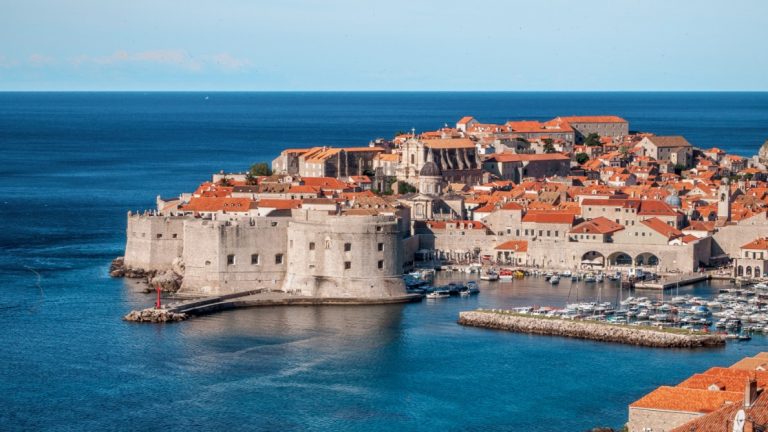 Dubronvik. Photo by Ivan Ivankovic on Unsplash
Another great option is the Honey Valley. It's is a farm area a little bit outside the town, where your kids can hang out with domesticated animals, such as cows, goats, horses and many others. Plus, they can ride ponies if you let them! Now that's something they surely won't forget for a little while. This will also take you away from the crowds in Dubrovnik and enjoying the fresh air, which may give you a little bit of a break too, as they're going to sleep like babies when you come home.
And there are also several different parks and playgrounds, if you're looking for fun in the town. The playground in the Lapad Bay is perhaps the best one, since it is right next to a sand beach. And there's also a beach volleyball course there, which could certainly be fun for the whole family!
Brač
Even though Brač is more popular with the party crowds, there's no reason why you couldn't go there with kids.
I suggest that you head to Sutivan if you're going with kids, since it's the spot on the island which has the most fun activities for them. The summer carnival is just one of them – it's held on July 28th, and everyone can participate. Wouldn't your kids enjoy dressing up in costumes and taking part in the carnival? And, it's fun for adults too!
Another spot you must check out is the Sutivan Nature Park/Zoo. It's a little outside the town, but not too far away. This nature park will also give you all the chance to see a rare albino peacock! Of course, that is in addition to seeing a normal peacock and a ton of other animals like goats, chicken, ponies, pigs and more. There are also several playgrounds in the park, where your kids can just run around and let loose. And you can sit on a bench and just take in the nature, while they're having the time of their life.
If you don't mind exploring the island a bit, I would also suggest you take your kids to the Museum of Brač Island, in the Škrip area. There are tons of different programs and workshops suitable for kids of all ages, as well as fun theatrical shows. And of course, a few exhibits and a chance to learn about the island's history will keep the parents entertained as well.
Poreč
The entire Istria region is stunning in the summer, and it's perfect for families too. It's full of hotel resorts that offer not only all-inclusive service, but also evening entertainment for kids.
Outside of the resorts, the Aquacolors aquapark in Poreč is definitely a place your kids would enjoy. There are three different activities specifically for children – the Turtle Slide, the Mushroom and the Kids' slide. And you don't have to worry about a thing, because these are perfectly safe for the youngsters. Oh, and there are a bunch of other fun rides for adults, in case you are wondering.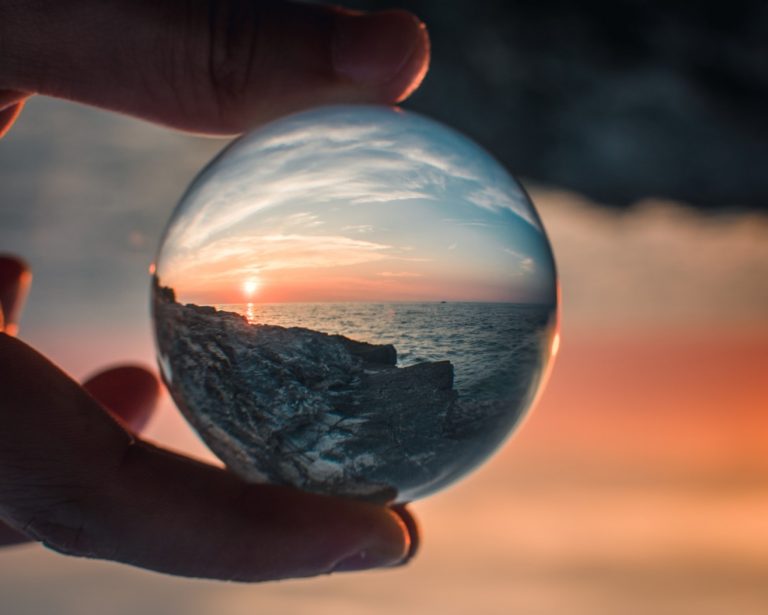 Porec: Photo by Tadeusz Lakota on Unsplash
One other thing I'm positive your children would enjoy is the Dino Park just outside town. Yes, dino as in dinosaurs! It's an amusement theme park – the theme of the park being true-size dinos. There are adrenaline rides suitable for children of all ages, both indoor and outdoor playgrounds, circus shows and your kids can even ride dinos and ponies! What else do you need?
Croatia Is For Everyone
So, even though Croatia is often seen as a place for beach-lovers and party-goers, there is also a lot to do with families. Why not put it on your family travel bucket list, and come see the land of Game of Thrones in real life!
Roger is an Aussie expat living in Switzerland who spends as much time as he can travelling and visiting every corner of Switzerland and Europe. He also has a 1-week itinerary of Croatia which goes well with this post. You can also find him on Twitter.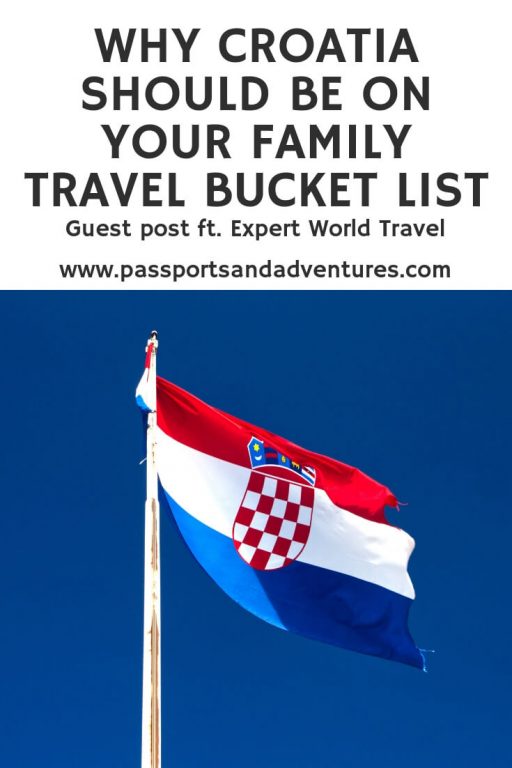 Related Posts