I've created a range of Disney Activity Printables in booklet form to help you entertain the kids while you can't travel to Disney. These are free Disney activity books that are printable which the kids will love and come in a range of themes.
You can find the links to my Disney Activity Printables at the end of this post.
Everyone loves Disney in some form or another. And while we would all love to be jetting off to the magical worlds of Walt Disney World, Disneyland California or Disneyland Paris, it is not always possible. But that doesn't mean you need to put a pin in all things Disney. I've created some great Disney activity books for kids to help entertain them, even if going to Disney is just a hope for the future.
These are available in a range of themes and are loaded with lots of Disney activity sheets to keep the kids busy for a few hours. There are also a range of activities in each Disney activity pack, many of which are both fun and educational.
Some of the activity pages are suitable from the age of around 6, while the word search and jumble may require your child to have a good level of reading in order to complete them. My 7-year-old loved the Star Wars themed activity book and completed many of the pages unaided, including the mazes, complete the sequence and I-spy.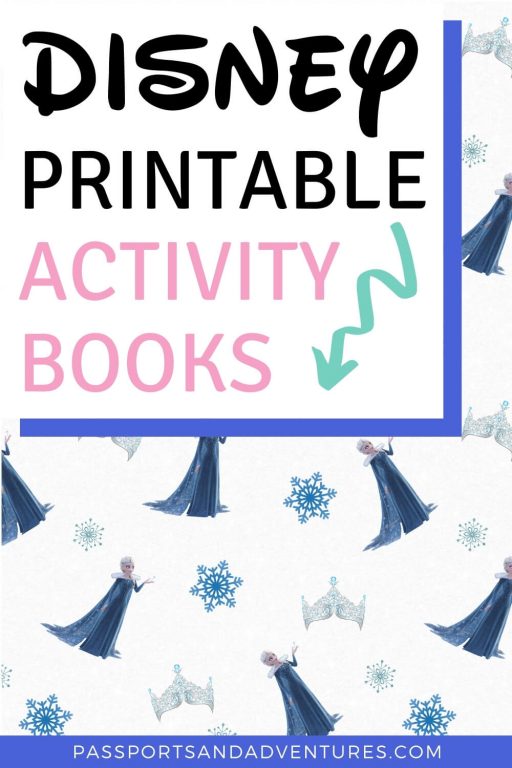 Why you need my printable Disney books for kids
My printable activity booklets are the perfect way to entertain Disney fans for a few hours. Whether you are planning a trip to Disney or having a Disney-themed day at home, these booklets are filled with Disney activity pages that are both educational and fun.
These can also be used while you are visiting one of the Disney parks and waiting in line for rides. Bring them in your Disney day bag and get them out whenever the kids are getting bored in the queues. Just remember to bring pens and colouring pencils with you so they can complete the different types of Disney sheets.
What Disney activity book themes are there?
There are a number of Disney activity books in my series currently, each with lots of Disney activity pages for kids. There is a
Disney Princess activity book
Disney Animals activity book
Disney Villains activity book
Disney Magical Creatures activity book
Disney Star Wars Mandalorian activity book
If there is a particular type of activity book that you'd like to see included in the series, pop it into the comments below and I will see what I can do!
What's inside my printable Disney activity books?
Each Disney Activity Printable activity book comes with a themed front page and at least eleven free Disney activity pages, and some solutions pages for certain activities such as the crossword puzzle, word search and word jumble. The specific theme is carried throughout the Disney activity book, so you'll see lots of princesses in the Disney Princess activity book printable, and lots of characters from the Mandalorian in the Star Wars-themed activity book.
Some of the Disney activity pages (printable and free) that you'll find in each Disney activity printable books include:
Mazes
Crossword Puzzle
Colouring page
Complete the image
Word Jumble
I-Spy
How to use my Disney activity book printable
Each activity book comes in the form of a Disney activity book pdf file which is each to open, download and print. Print a copy of each of the books you require for your kids and set them to work.
As mentioned these books can be used at home, can be tagged onto a Disney movie day/night, can be used to keep the kids entertained while waiting in line at a Disney Park, or even on the plane/train as you head off for your Disney vacation.
If you are planning a trip to Walt Disney World or Disneyland Paris, print these out and give them to the kids as part of the reveal! I also have a set of Disney Planning Printables you can use these activity books with!
You can also add them to a folder to keep as a memento.
Click the image or 'download now' button for the Disney Activity Printables that you want. All are free and come in the form of a Disney activity book pdf that will open in a new browser tab, from which you can download and save to your computer or print immediately.
NOTE: These printables are for personal use only. You may not SELL or reproduce the file or the printed version of the file for commercial reasons.
I've also found two great quizzes you can enjoy with the kids. Why not test their knowledge of Disney with a Disney Princess quiz or a Disney villains quiz. Click the individual links to get going!
I hope you enjoy the Disney printables. As I've already said, if there is a particular one you'd like to see included in the series, please let me know.
Cath x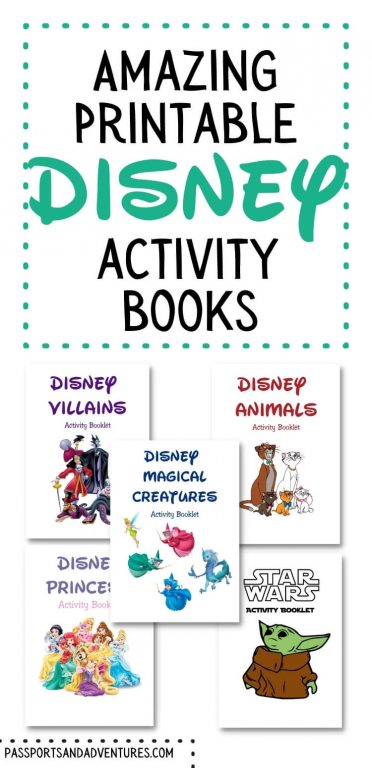 Related Posts