Today on the blog I have the pleasure of welcoming Emma Leigh-Hull, a travel and food blogger from Cardiff. In this post Emma is sharing with us a local's knowledge and guides us through what to see, do and eat during a weekend in Cardiff. Over to Emma.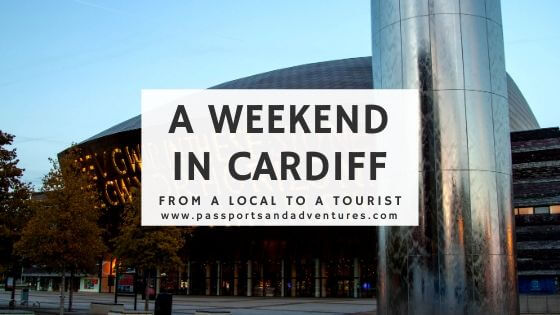 When I was a lot younger and I'd see school trips walking through the town centre, I would always question what brings them to Cardiff and why they'd chose to come here rather than somewhere more 'exciting'. I have lived in Cardiff all my life but since moving away to Cheltenham for university (and returning 3 years later), I really do appreciate everything about the city; the independent food shops, the hours that I can spend roaming in the shopping centre, some great tourist attractions and some really great historical facts. I don't watch Doctor Who really but knowing that majority of it was filmed in Cardiff is impressive too- my family in Australia watch it on obviously, the other side of the world!
If you are planning on visiting Cardiff over the next few weeks, or you are not sure where you want to go and need some inspiration for where to spend a great weekend, then here is a 48 hours in Cardiff itinerary, written by me, a local, for a tourist. I find that locals tend to write the best guides as they find all the hidden gems. Plus, I know how to get from one place to another to avoid ridiculously high taxi fares – especially on a rugby day!
Getting to Cardiff
Of course I have absolutely no idea where you're staying, but I am going to assume that you've either got an AirBnB around Cathedral Road in Pontcanna (a lot of people rent these out as they're super close to the centre) or you are staying in a hotel in the town centre/Cardiff Bay.
Airport– although Cardiff Airport actually says Cardiff, it is a little bit outside, near Barry, where Gavin and Stacey was filmed. They have a shuttle bus that runs to and from Cardiff town centre though, the T9 for £5 single or £8 for a return so from there, you can get a bus or train anywhere you desire; usually about £1-2 for a single to anywhere in Cardiff on Cardiff Bus.
Train Station– Good choice! You're already bang in the centre. As you walk out of the doors you will have St Mary's Street right in front of your eyes, no doubt where you'll be spending your Saturday night. There is another train station at the other end of town, Queen Street, but this is around a 15 minutes' walk, so definitely do-able, don't get conned into buying another train ticket.
Coach– This is a great option if you do have an Air BnB in Pontcanna, around Cathedral Road, as it takes you right to Sophia Gardens where the cricket is usually played in the summer. If you're staying in this area, everything is around a 5-10 minute walk so don't bother jumping in a taxi! The town centre is probably around a 20-minute walk away from here, possibly less if you can do it quick time.
Finding your bearings for your weekend in Cardiff
Where better to start your adventure than the Tourist Information Centre? This is located around the side of The Old Library in the centre, just at the end of Mill Lane on The Hayes (again, where you'll probably end up on the Saturday night). This is open 10-6pm daily. The main tourist centre is in the Millennium Centre down Cardiff Bay, around 10-minutes south of the centre on a bus, which is open the same time.
The town centre is kind of the base for most things, so there isn't too much of a reason to venture too far out. The Millenium Stadium is opposite Cardiff Central, although thanks to the new BBC buildings, you may not spot this straight away. St Davids, St Davids 2 and Queen's Arcade, three of our biggest shopping centres, are also in the town centre, as well as Queen Street where you'll find Zara, Topshop, Topman etc.
Mill Lane and St Mary Street, as previously mentioned, are the key nightlife spots and they are also in the town centre. If you fancied booking into a show at either the Motorpoint Arena or St David's Centre, then these are also both in the centre, as well as the National Museum and Cardiff Castle.
Where to eat over the weekend in the town centre
Here is a little list of my favourite Cardiff NO-CHAIN places that I think would be great for tourists.
I have a couple of great foodie places that I could recommend. Here are my top few that I think would be great for a Friday night. All of the below are independent to Cardiff so you literally won't be able to get it when you leave!
Breakfast
Society Standard, Whitchurch Road– I have only recently found this spot but it really is definitely one of my new favourites. They serve a vegan breakfast, veggie breakfast and meat breakfast but as a meat eater, I would even choose the vegan breakfast as it comes with avocado on sourdough as well as a load of sides such as Bubble and Squeak and Spinach. The meat breakfast was pretty full on though, the sausages looked absolutely insane A bit out of the way though if you aren't driving!
Grey, The Hilton– Ah, if you want to go on a boozer from 10am, then this is your place. Grey do a Bottomless Brunch, which you can check out here and whilst the non-stop flowing of Prosecco is super great, the food is also just as good. A great place to go for an event as it is quite a pricey breakfast for £28pp!
Pen-Y-Lan Pantry, Pen-y-Lan– A bit out of the way if you aren't driving around Cardiff, but it is a lovely little spot for brunch. My favourite is their chorizo with eggs and avocado on sourdough. What's more is that you can buy the best cheeses and local vegetables here too!
Milk and Sugar, Cardiff– There are three in the town centre; one near the Park Plaza, one on Windsor Place just off Queen Street and one near the Principality Stadium, so there will definitely be one a stone's throw away. Either grab something small like a sandwich or go for the full whack with a Full English.
Lunch and Dinner
Laguna, Park Plaza– quite a bit of a walk from the vibrant nightlife of Mill Lane and St Mary's Street but if you're with a partner and you fancy a place with a good vibe then this is a nice atmosphere and nice food. Check out my experience of Laguna here!
The Meating Place/Madeira– These are two of my favourite restaurants in Cardiff, but you will definitely need to book! They serve meat hanging from the ceiling with a range of sides and sauces; a must if you can get in. I have never heard any complaints!
Grazing Shed, St David's 2– In need of a fat, greasy yet delicious burger? Then head to the Grazing Shed just outside St David's 2. I keep meaning to go here as I hear nothing but great reviews from my friends- choose your bun, choose your burger, choose your toppings. Oh, and what's more, all the produce is local!
Cornerhouse, The Hayes- Again, this is right on Mill Lane so it is also a great place for drinks before, after or even both. I have a booking here coming up in April, but they serve everything from fish cakes, steaks, burgers and lamb. A nice cosy bistro!
Giovanni's, Park Place and The Hayes- I love an Italian, I really do, but this is better than just your Joe-average pizza and pasta. The staff are all so welcoming, which is always a bonus, and the food is just divine. Plus, this can be a little celeb hang out when there are shows on in the Millennium Centre or concerts on in the Motorpoint, so keep your eyes peeled.
Things to do
As mentioned, the majority of things to do are in the town centre anyway, so there really isn't much need to get taxis everywhere. The easiest thing to do would be to jump on the open top bus tour right outside the Castle but you can save £20 by not doing this and just getting the occasional £1 bus. I have started these events from one edge of town right to the Bay so it would be more efficient to follow them in order.
National Museum- Start at the Museum right on the edge of town. The museum is closed on Mondays (I found out the hard way) and it is free entry, hurrah! Enjoy some lovely art work, fake animals such as a huge mammoth and take some time watching the window of ants hard at work doing their leaf collecting. I realise I haven't made this sound very exciting, but it is an enjoyable experience!
Cardiff Castle- Head to Cardiff Castle, built by the Normans in the late 11th century- I keep meaning to go back here as I love it! The décor and interior is so beautiful so definitely take your cameras ready for those Insta-worthy snaps! An adult is priced at £12.50 with the added house tour for an extra £3.25 (these prices have really gone up since I visited on a school trip 12 years ago!).*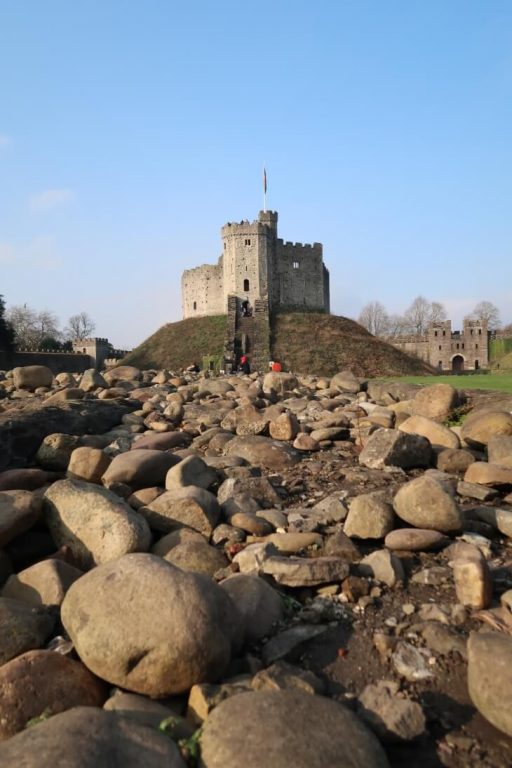 Principality Stadium- This is Wales' pride and joy when it comes to rugby, if there is a match taking place while you're visiting, it would be great to go to a game and get into true Welsh spirit. Take the tour for £12.50 per adult and £9 for under 16s.*
Cardiff Story Museum- Head to The Old Library, where there is a fun, free and interactive gallery where you can discover Cardiff's history. Discover how it has changed from a small market town in the 1300's to now the cool, cosmopolitan capital that we know it as today. It is rich in objects, stories from the Cardiff people and fascinating photographs. Free of charge!
Roath Park- I am so lucky to have this is within walking distance from my front door. When my dog was alive, I'd head down to the lake pretty much all of the time. At the end of the day, it is just a park but it is a lovely stroll, especially in summer around the lighthouse. You can even jump onto a pedlo or canoe for a nice ride with the ducks!
Wales' Millennium Centre- My favourite building in Cardiff! Head down to Cardiff Bay (either by train, bus, or a 20-minute or so walk down Bute Street) for the beautiful centre, where shows take place majority of days. The last show that I saw in here was Wicked and I am seeing it again next Christmas front row, how exciting! There is also a nice restaurant based in here called Ffresh!
Cardiff Bay- Even if you don't particularly want to see the Millenium Centre, Cardiff Bay is a lovely place for a stroll. If you are into Torchwood, then visit Lanto's Shrine, or, jump onto the water taxi and have a ride over to the Barrage. There are plenty of bars and restaurants here too and it is beautiful in summer!
St Fagan's National Museum of History- Although this isn't anywhere near the centre, it definitely is worth the taxi ride but you can literally spend nearly a day here. It is a small village of over 40 buildings from different time periods- it still smells like older times (lol, as if I know what older times smell like). Plus there is a museum with loads of different bits and bobs too. Oh and also, there are pigs and sheep roaming about!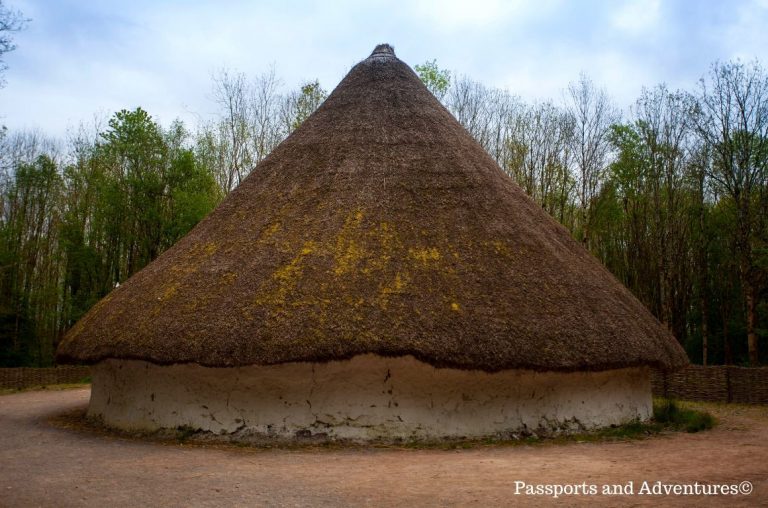 I really do hope that you have the best few days in my hometown and you don't leave disappointed. The lovely city really does have so much to offer for groups of friends, families and children. If you'd like to know anything else that you can do, then please head over to my blog and find my social networking accounts!
Thanks so much to Emma for writing a great guide to what to do, see and eat during a weekend in Cardiff. I've managed to visit a few places on the list during our time in South Wales but I do want to try some of the eateries next time we're in the Welsh Capital.
Emma is a travel and food blogger from Cardiff. Her blog covers a lot of yummy places to brunch in the city and all of her favourite holiday spots. Visit her blog and also follow her on social media. She can be found on Instagram, Pinterest and Twitter.
*Prices correct at the time of publication of this post.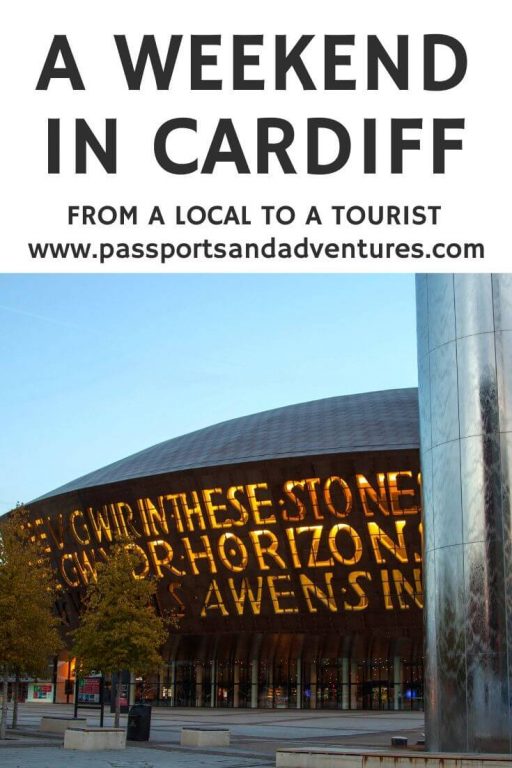 Related Posts