Today on the blog I have the pleasure of welcoming Tadej, a camping enthusiast who blogs at Camping Valley. Tadej is sharing with us some useful camping tips for families. My husband and I have enjoyed camping but have yet to experience it with our son, so these tips will come in helpful one day.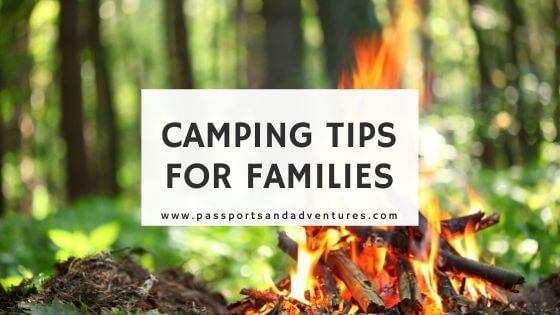 Useful camping tips for families
Camping is one of the best ways of spending time outdoors. The beautiful flora as well as the majestic landscape makes for a totally refreshing experience that will leave you calm and relaxed. This is the feeling if you are camping alone as an adult or with a group of other adults, but it gets a lot more challenging when the kids are involved.
Their playful and forgetful nature is what makes camping with kids a challenge, but this doesn't mean that you should leave them out when you are heading to camp. There is a lot that kids can learn from spending time outdoors such as survival tricks and how to take care of the environment, and this makes taking them with you camping very important.
To make sure that your family camping experience is enjoyable and fulfilling, we have compiled this article that highlights a few camping tips for families. Let's now take a look at the things that you should do and those that you shouldn't when you are out there with your children.
Important camping tips for families
As mentioned earlier, kids can be quite challenging to deal with when they are outdoors and without proper planning, your camping trip could become a nightmare. Kids are easily excited by nature and as such, they may wander deep into the woods without you noticing it.
Kids also tire easily and this is another thing that you have to consider when heading out to camp with your young ones. What I am saying is that you need to do some serious planning if you are going to spend some time outdoors with your kids and this article on useful camping tips for families will help you with just that.
We have divided this guide into the things that you need to do and those that you shouldn't do so as to make it easy for you to plan your trip and make your stay outdoors enjoyable. Let's begin with the things that you need to do when camping with kids.
The do's of camping with kids
1. Set some ground rules
It is important that you lay down the law if you are planning on going to camp with your kids. Kids can get adventurous when they are out there and you need to let them know that the campsite is not the place to get mischievous.
They can get lost in the woods if they take their games too far and this is something that they should be aware of from the get-go. Let the kids know that they cannot go far into the woods without the guidance of an adult. Let them know that they cannot eat anything that they come across in the woods as this can cause stomach upsets and other complications.
Such ground rules will make sure that your kids are safe at all times and this will make your stay enjoyable.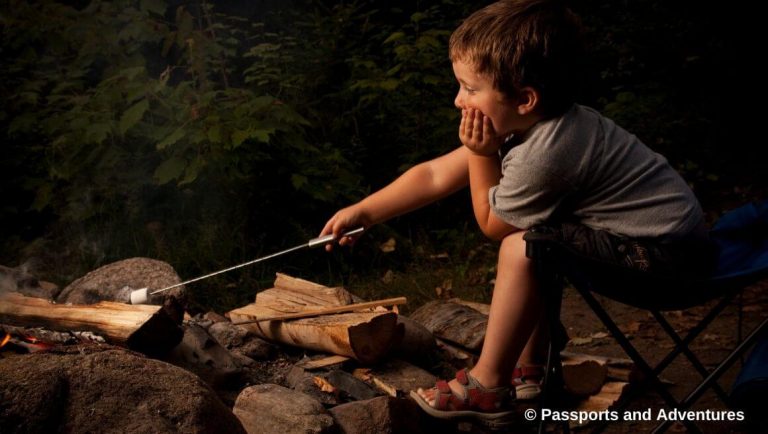 2. Pack your kids clothes separately
You need to pack the clothes that your kids will use when they are camping separately for added convenience. Get several grocery bags and in each bag, put a full set of clothes that the kids will wear on a particular day.
Once the kids are done with a particular set of clothes, they can return them back to the grocery bag and this will ensure that they don't mix up clean and dirty clothes.
3. Bring some toys along
Since you won't want your kids to wander into the woods in search of entertainment, then you should bring along some toys for this purpose. Don't bring their whole set of toys as you still want them to enjoy nature and the great outdoors but a board game and some sports gear will not hurt.
The don't for camping with kids
Here are a few things that you should NOT do if you are planning on going camping with your kids.
1. DO NOT forget your survival kit
The playful nature of young children may result in injuries or the kids getting lost and this is why you should always bring a survival kit with you if you plan on spending some time outdoors with your children. Getting a survival kit is one thing and training the children how to use them is another.
Some of the items that should never lack in your survival kit include a whistle, a first aid kit, a GPS system and a flashlight. The whistle is for creating some attention should one get lost and you should teach your kids how to use a whistle to ask for help.
The first aid kit is for injuries and emergencies while the kids can use the flashlight to find their way in the dark or when heading to the restroom late at night.
2. DO NOT over-pack
You may be tempted to carry lots of clothes for kids when camping but this is something that you should avoid if you want to enjoy your stay outdoors. Since the kids will be carrying their luggage when heading to camp, over-packing will increase the weight that they will have to carry around and this will see them tire quickly.
Kids get grumpy when they are tired and this is an occurrence that you should avoid if you want to have some peace and tranquillity out there in the woods.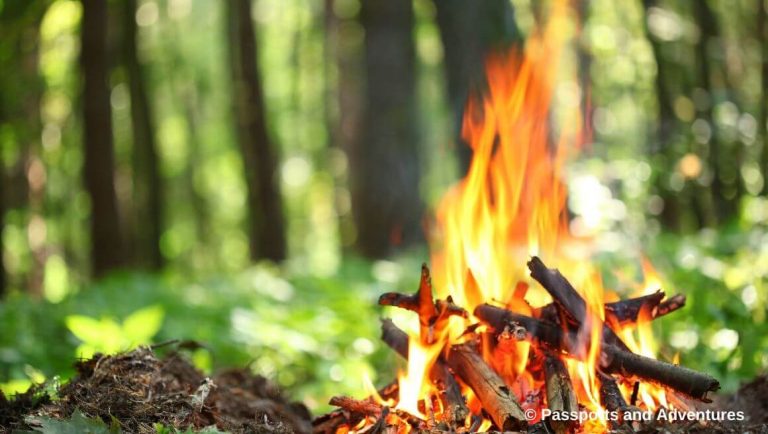 3. DO NOT buy new camping supplies
Buying new camping supplies will mean that you have to transport them to your campsite and this will make you and the kids too tired to enjoy your stay. You can instead rent the best family camping tents at your campsite and this will ensure that you don't have a lot of weight to carry around.
Conclusion
Camping with kids is a delightful yet challenging experience and without proper preparation, your stay could get quite messy. Read this article to understand the important camping tips for families so as to make your stay outdoors fun and enjoyable.
Thanks to Tadej for this informative and helpful post. I'm sure as a family we will experience camping one day and these tips will become invaluable then.
Tadej is passionate about camping tents and camping. He believes that getting the right tent for you and your family is a vital investment, no matter where will you pitch your tent – in mountains, in your backyard or in the nearest forest. Tadej will help you to find the right one. If you are a camper or willing to become one, or if you are interested in camping, you could find Tadej's website Camping Valley useful. You can also find Tadej on Facebook.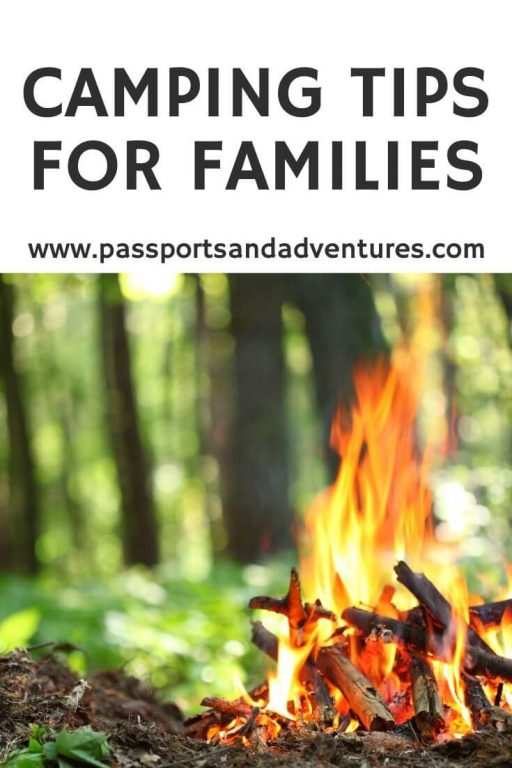 Related Posts