I have the pleasure of hosting a post by Melissa who blogs at Thrifty Family Travels. Today Melissa is sharing with us some of the best activities to do on a trip to Australia with kids.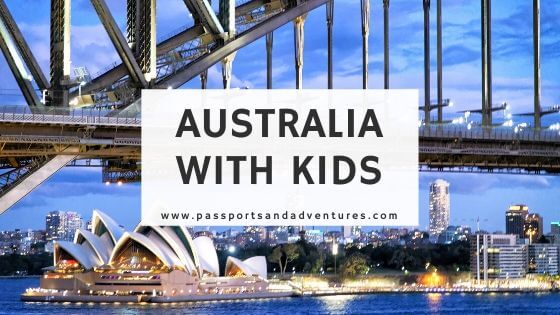 10 Things to do in Australia with kids
Australia is the best country in the world!! Perhaps I am a bit biased having lived here my entire life, but having travelled extensively I can honestly say that Australia is a fantastic place for a family holiday.
We have gorgeous beaches, trendy modern cities, various opportunities to get up close and personal with Australian wildlife, spectacular landscapes and a fascinating indigenous culture. No matter what kind of travel experiences your family are into, you are bound to find something that you will all love in Australia.
Of course, I can't tell you all the wonderful experiences there are to be had in Australia, but here is a quick overview of some of the best things to do on an Australian family holiday.
Visit the gorgeous beaches on Queensland's Sunshine Coast
Queensland is well known as having some of the best beaches in Australia and I would even argue that we have some of the best beaches in the world! Most people know about the glitzy Gold Coast, but in my view the Sunshine Coast is where you will find the best beaches and the best areas for family holidays.
The Sunshine Coast is made up of a variety of little beach suburbs like Caloundra, Mooloolaba, Coolum and Noosa. Hands down my favourite area to holiday with the kids is Noosa – this place is absolute paradise and has the best beaches for families.
The Noosa River is pristine with crystal clear calm warm water, and sandy banks just perfect for little ones. Along the Noosa River you can also hire kayaks, SUP boards and boats.
The Noosa National Park is also an amazing place to explore. Here you will find the most beautiful beaches in the world! The beaches are situated in little coves dotted around the park and the water here is calm (some with small gentle waves), crystal clear and full of fish. The ocean is surrounded by lush trees – easily the most picturesque beaches I have ever come across.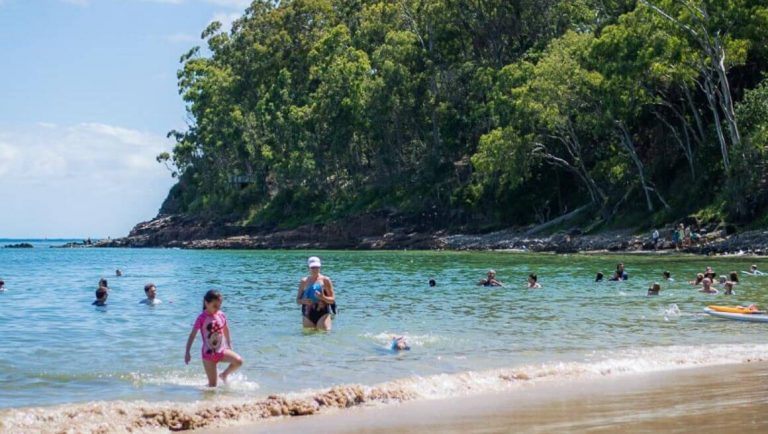 Explore the trendy city of Melbourne
Melbourne is a great city to explore with kids. There is heaps to do (including free activities) and it is super easy to get around as it has a fantastic public transport system. In fact within the CBD the trams are all free.
Wander around Melbourne and explore the hidden laneways. Just turn off any super busy street in Melbourne and you will find a maze of little laneways full of funky cafes, boutiques, buskers and my favourite – fantastic urban art work.
Take the kids down to Docklands where there is loads to keep the kids entertained. Take the Melbourne Star Observation Wheel for fantastic 360-degree views across the Melbourne CBD. Tiny tots will love Wonderland Junior with rides like a carousel, tea cups and dodgems; whilst older children will love ice skating at O'Brien's Arena, the arcade style games at Tunza Fun or the Grand Prix simulators at Simulator World. For the entire the family there is the interactive 3D art at ArtVo and Glow Golf.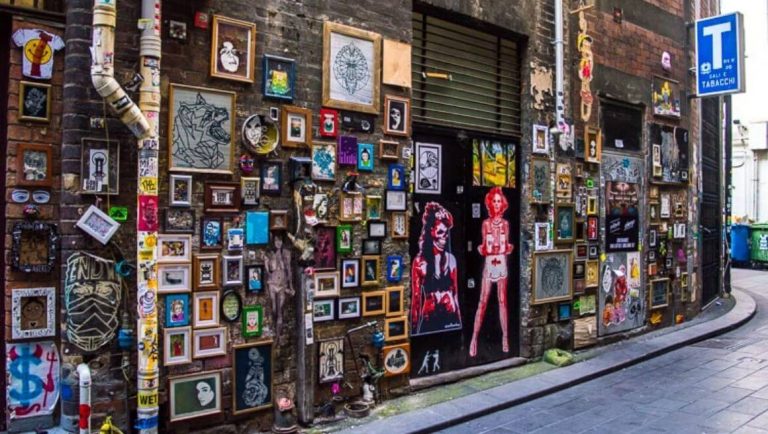 See crocodiles in Kakadu National Park
With over 100,000 wild crocodiles in Australia's Norther Territory and around 10,000 of them in Kakadu National Park, this the best place to see crocodiles in the wild in Australia.
Join the 2-hour Yellow Water River cruise along the Yellow Water Billabong where you will have the opportunity to see various crocodiles as well as wild brumbies, ducks, various bird species and snakes.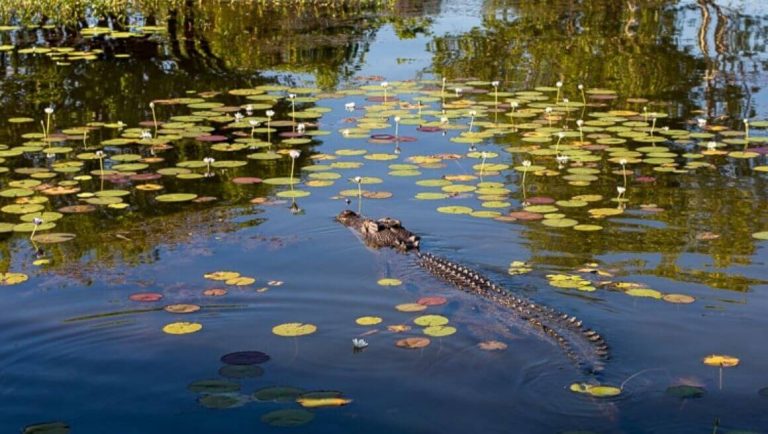 See the world-famous Uluru
Most people visiting Australia will no doubt have Uluru (previously referred to as Ayer's Rock) on the top of their list. In fact, a trip to Uluru is on the top of most Australian's bucket list!
There are various ways to explore Uluru, many activities involving you parting with loads of cash! I highly recommend you take the free options which include walking around the base and witnessing a spectacular sunset and sunrise from the designated viewing areas.
Just a word of warning, Uluru is an extremely popular tourist attraction and whenever you go, there is likely to be a stack of tourists all wanting the same photograph as you. So grab your spot early.
If you make it out to Uluru, I highly recommend you also see nearby Kata Tjuta and Kings Canyon. In my view these sites are even more impressive than Uluru.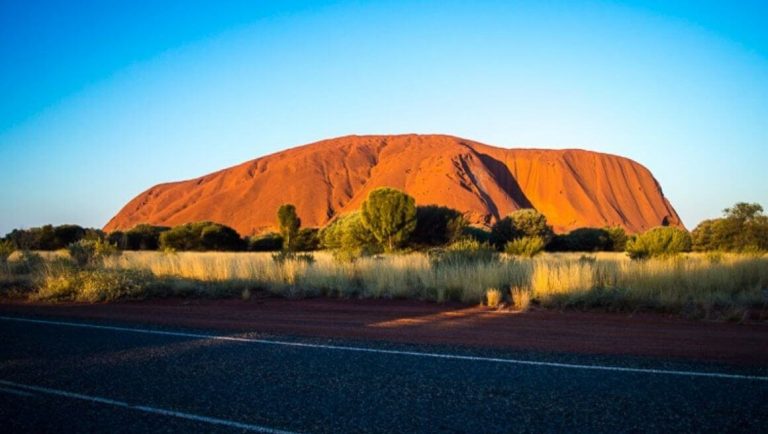 Snorkel on the Great Barrier Reef
Queensland's star attraction is the Great Barrier Reef. In order to experience the Great Barrier Reef, most people base themselves in Cairns. You can spend the day snorkelling the reef, some tours will take you to a pontoon stationed out in the reef where you can join in glass bottom boat rides as well as snorkelling. Other options are to join a tour which combines a snorkelling trip with some time on one of the stunning islands.
Whilst exploring the Great Barrier Reef from Cairns, be sure to visit nearby areas of Kuranda and the Daintree.
You can also visit the southern end of the Great Barrier Reef from Bundaberg (4.5 hours north of Brisbane).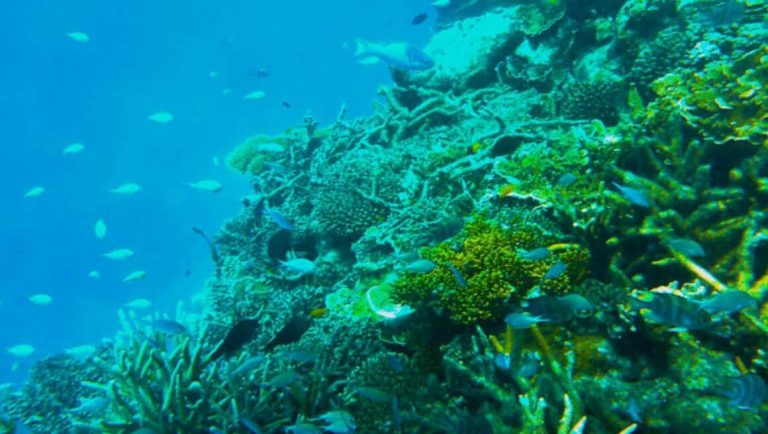 Take a road trip through Australia's Red Centre
The best way to explore Australia's red centre is on a road trip from Darwin to Alice Springs. On the 1600 plus kilometres journey you will visit some of the most beautiful, as well as some of the harshest landscapes in the Australian Outback.
Along the way swim in waterfalls and natural pools in Litchfield and Kakadu National Park; explore the spectacular Katherine Gorge and stop in for a coldie (beer) at the many famous and quirky pubs along the Stuart Highway.
Along the way you will met some of Australia's friendliest people as you fill up in road houses located in towns with some of Australia's smallest populations. You will also be fascinated as you learn about the culture of the Aboriginal people.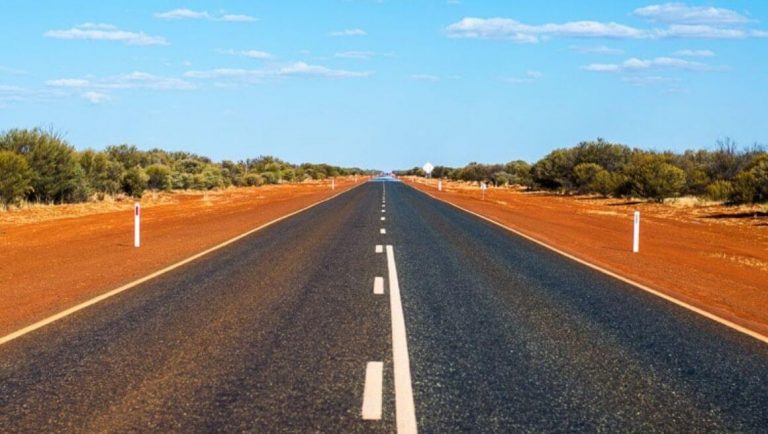 See penguins on Phillip Island
Phillip Island is just a fantastic spot for families, particularly families that love wildlife. Only 2 hours out of Melbourne's CBD, it is definitely worth spending a few days here.
Phillip Island is most famous for its penguins. Visit the centre where you can learn about the penguins as well as take a seat in a specially designed amphitheatre where you have a perfect view of watching the penguins waddle up the beach to return home to their burrows.
Other fantastic wildlife encounters include seeing the Koalas at the Koala Conservation Centre, visiting a real-life farm and participate in various farming activities at Churchill Island Heritage Farm, see the seals from the Nobbies Centre, and watch the pelicans come in for lunch at San Remos.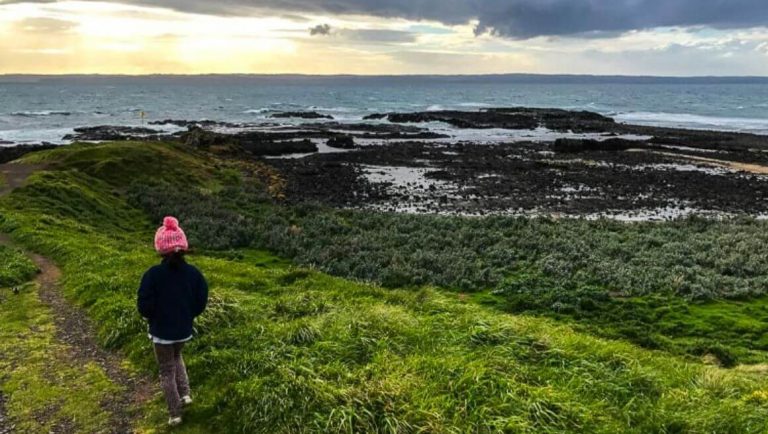 Discover the natural beauty of Tasmania
Tasmania is a beautiful part of Australia, with many people coming to see its vast, rugged wilderness areas. Australia's most southern point is home to some of the world's most stunning national parks and World Heritage Sites, and is a popular holiday destination for families who love the great outdoors. You will love the adventure activities Tasmania has to offer.
With Tasmania being such a small area, it is an ideal place for a family road trip or even a quick getaway. Visit Port Arthur to explore old colonial buildings rich with Australian history, lush vineyards, admiring the picturesque beaches in the Bay of Fires and Bicheno, hike through the stunning landscapes of Cradle Mountain and Wine Glass Bay, or dining at some fabulous cafes in Hobart and Launceston. There are endless activities and things to do in Tasmania with kids.
There are also some wonderful Tasmania day trips where you can see a variety of Australian native animals. Tasmania is home to the Tasmania Devil, seals, dolphins, penguins and heaps more. For wildlife experiences take a cruise around Bruny Island or visit the Wildlife Parks at Trowunna and Bonorong.
Explore popular Sydney
Like most big Australian cities, there is enough to keep a family busy in Sydney for a month!
The main tourist attractions in Sydney include the Sydney Opera House, the Sydney Harbour Bridge, a visit to Taronga Zoo and a few days spent on iconic beaches such as Bondi Beach.
The kids will love spending the day on the ferries, zig zagging across the Sydney Harbour where you will get some fantastic views of the bridge and opera house. If you have bigger kids, you can even climb the Sydney Harbour Bridge for stunning views across the city.
Darling Harbour is another fantastic area to explore. There are great dining options here as well as tourist spots like Madame Tussauds and Sydney's Aquarium.
Visit South Australia
From its red dunes of the Simpson Desert, to its spectacular cliffs along the Great Australian Bight, its abundance of wildlife and of course its lovely capital city Adelaide which is also known as the "City of Churches", South Australia is a lovely part of Australia to explore with the kids.
South Australia is dotted with lovely little coastal towns like Victor Harbor, Port Lincoln and Port Adelaide with heaps of great activities for family holidays. You can spend the day exploring stunning beaches, get up close and personal with an array of marine life, and explore the various National Parks such as the Coongie Lakes wetlands and Belair National Park. For unforgettable wild encounters, be sure to spend a few days exploring Kangaroo Island.
Inland South Australia is well known for its wine country. Parents will be pleased to know that there are plenty of family friendly wineries to visit, where the kids can roam the vineyards whilst they try some delicious South Australian wines. For fantastic Australian wine visit the Barossa Valley.
Thanks to Melissa for such an informative post. Australia is on our family travel bucket list. I had heard of Phillip Island but only in reference to MotoGP. I never knew there was so much more to it.
Melissa is the creator and writer for Thrifty Family Travels; which details her family's travels both locally and across the globe. Together they travel the world, experience new cultures, indulge in local delicacies, and explore every corner of our beautiful earth. Thrifty Family Travels hope to inspire other families to travel and to show them all the fantastic places the world has to explore. You can also find Melissa on Twitter, Facebook and Instagram.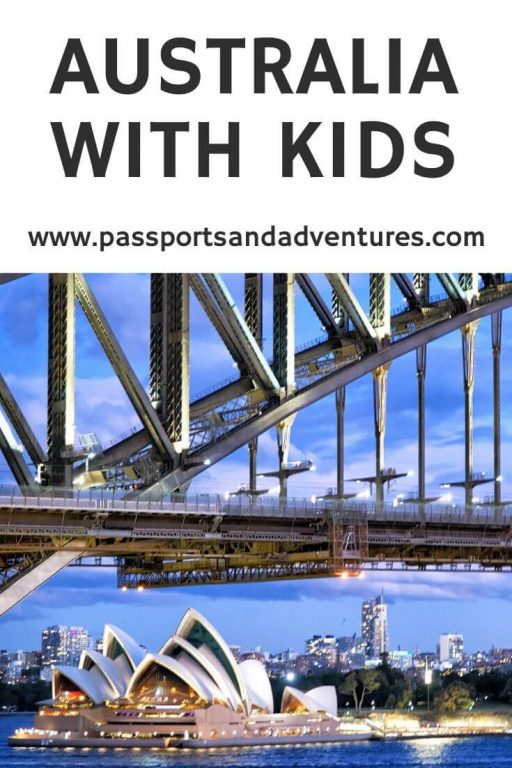 Related Posts