Tretower Castle near Crickhowell is a lovely castle and manor to visit. It is one we took our son to and thoroughly enjoyed. In this post I am sharing that visit with you and also giving you some tips and information for your own visit to Tretower Castle with kids.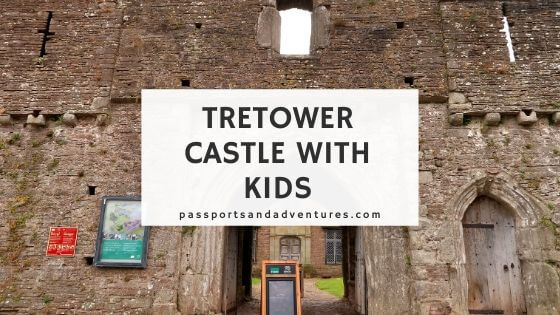 *Post originally published in April 2017. Updated in April 2020.
After their first to Tretower Castle near Crickhowell while I was away last year, as a family, we returned for another adventure of dragon hunting at Tretower Castle, the scene where it all began.
Tretower Castle is a Grade I listed ruined castle in the village of Tretower, approximately one and a half miles from Crickhowell in Powys. It is a Cadw site and was home to influential families such as the Vaughans and the Picards. Over 900 years old, it was established as a working farm in the 18th century. Today you can see what life would have been like when the Vaughans were part of high society in the late 15th century as many rooms have been recreated to that period.
My husband and our son started the dragon hunting adventures on their first visit and when we returned a little over a month later we were pleasantly surprised to see the castle had a dragon hunt in place. A great addition for the school holidays and helped make our dragon hunting at Tretower Castle a little bit easier.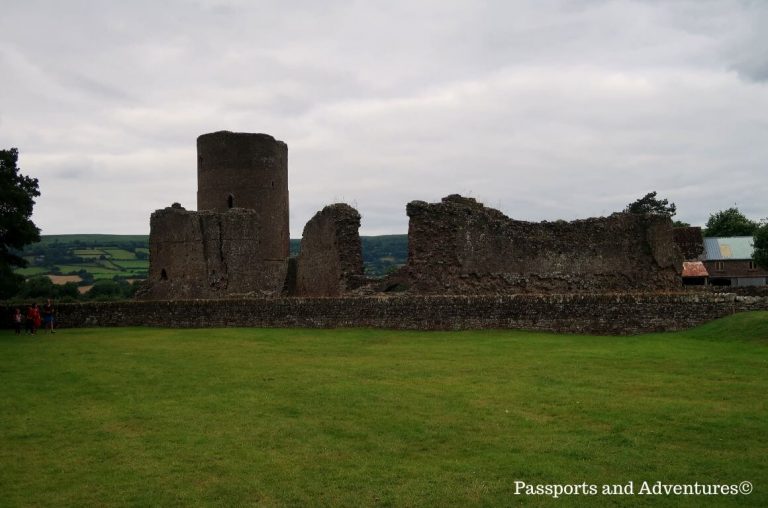 We were given a set of clues to find dragons hidden throughout the castle and grounds, and if we were successful, there was a certificate to collect upon completion. We started by walking through the gardens into the ground floor of the castle, and checking the clues on our sheet for the locations of the dragons.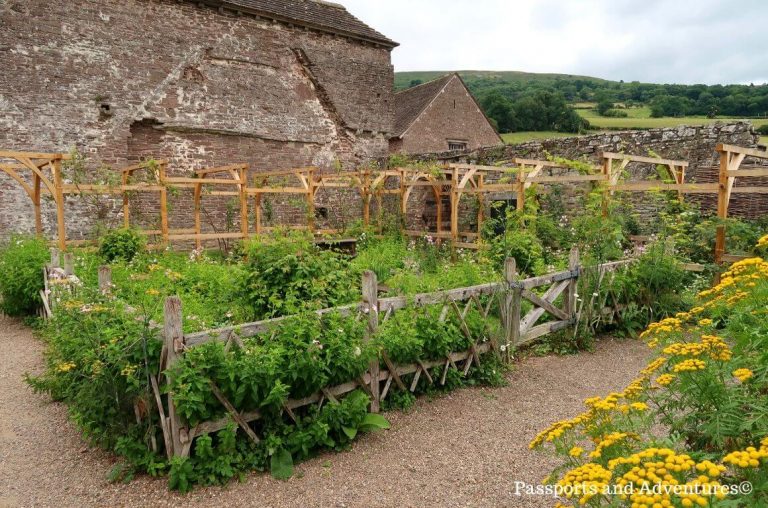 Once we had located the dragons on the ground floor we moved upstairs to the bedrooms. There was one room our son loved. It was a long hall-type room and he had great fun running from one end to the other. Apparently he had done it on his previous visit too.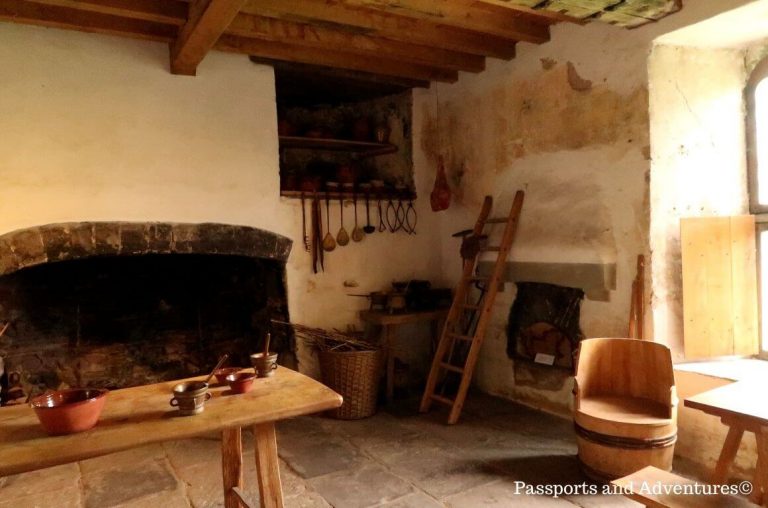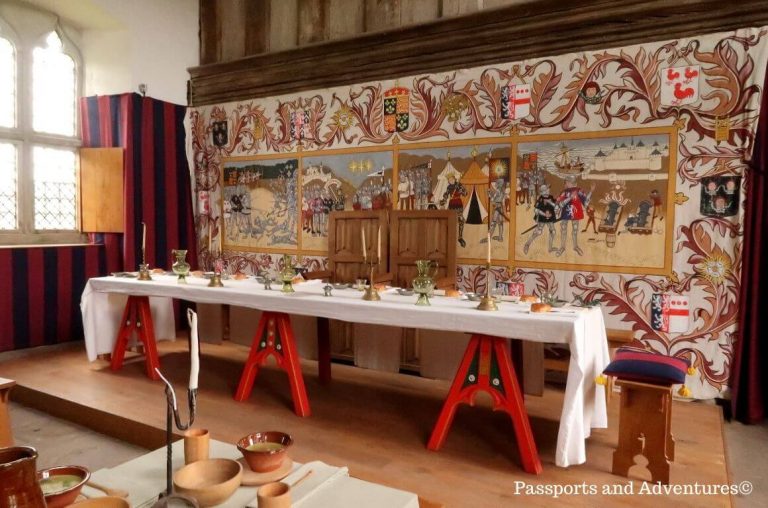 From the house we moved outside to the gardens which are lovely. There were still lots of flowers in blossom and some of the trees even had fruit on them. Our son and I enjoyed the gardens for a while and of course this mama took some pictures of the boy while we waited for my husband. We then started to make our way over to the round tower, which sits away from the main castle buildings.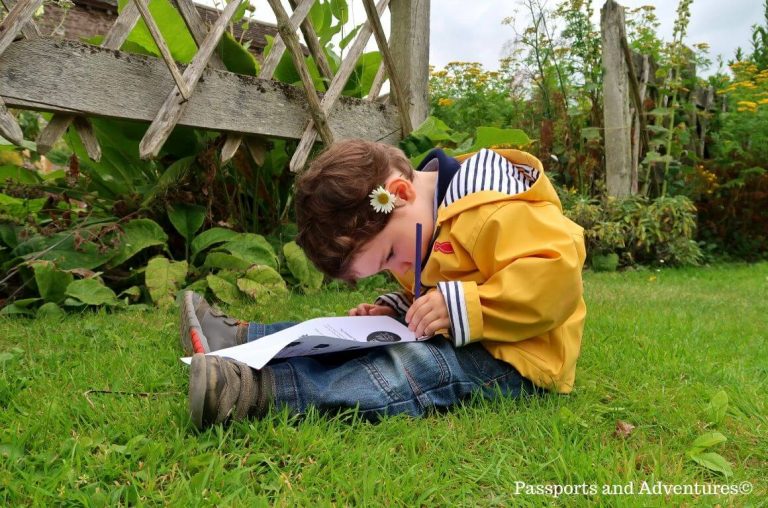 On our way we enjoyed some roly-polys. By the time we reached the round tower we had found most of the dragon clues for the dragon hunting at Tretower Castle, but were yet to find our own dragon's hiding place. We searched inside the tower and then the nooks and crannies outside. At last we found him, hidden in a wall just outside the round tower. Our son was delighted and gave him a big hug.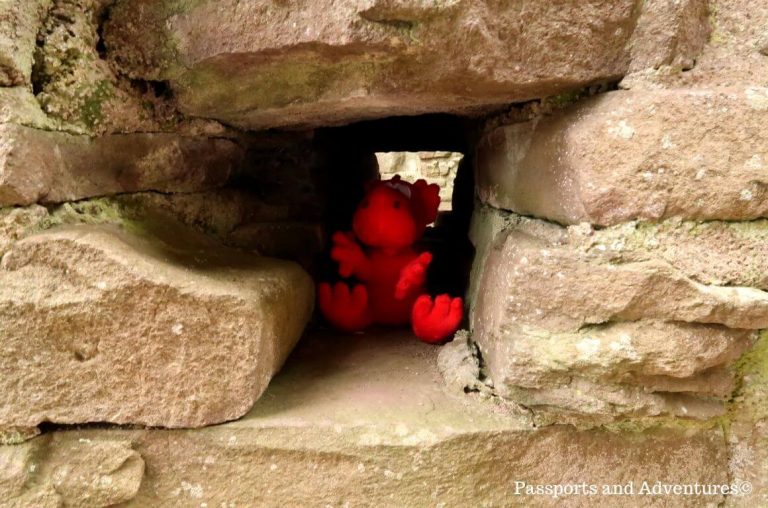 Roly-polys were resumed on our way back to the house with our son and I having lots of fun. He was also fascinated by the Jinny Joes (dandelions) and I taught him how to blow the florets off.
When we reached the main house we found our final dragon clue in one of the rooms or cellars off the court yard and then handed in our complete dragon hunt sheet at the office whereupon our son was presented with his official dragon hunting certificate and stickers. He was thrilled. Not only did we find our own dragon but he got a certificate for completing the dragon hunt at Tretower Castle itself.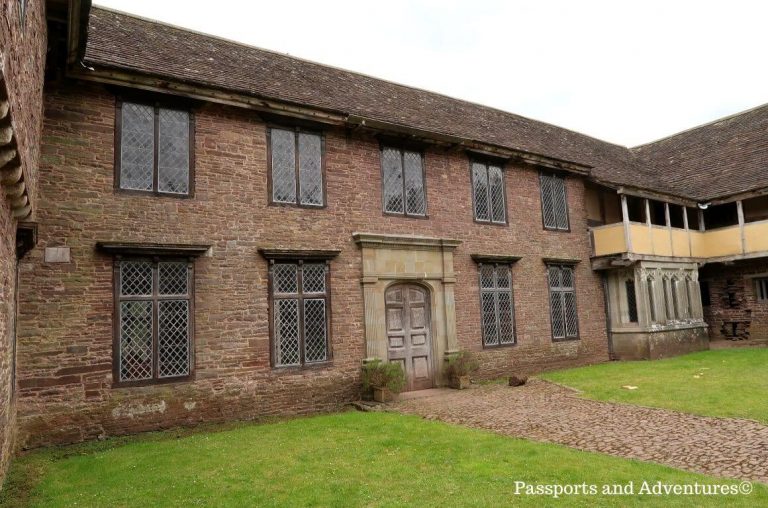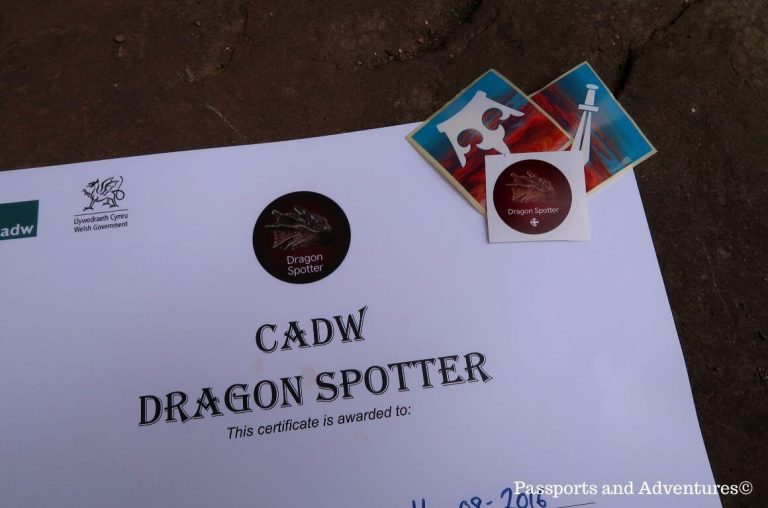 The dragon hunt was an addition to many Cadw sites during the summer holidays in 2016 and I'd like to think it returns each year. It's a great way to get kids exploring historic sites and makes them more fun. We certainly enjoyed the dragon hunting at Tretower Castle. My husband also lays claim to the introduction of the dragon hunt after mentioning to the staff at Tretower Castle on their first visit that they were there to hunt the castle dragon. Whether this is true or not, he's claiming it for his own! And either way we continue our own dragon hunting at each castle we visit as you will read in subsequent posts in this series.
Things to note if you visit Tretower Castle with kids
Tretower Castle is a Cadw site as mentioned and is open every day from 10am to 5pm from the 1st April to the 31st October. Between 1st November 2017 and 31st March 2018, the castle is open between 10am and 4pm from Thursday to Saturday but is closed between Sundays and Wednesday *.
Last admissions is 30 minutes before closing and costs £7.70 per adult, with children, veterans and student tickets costing £4.60, and seniors tickets cost £6.10. Children under 5 years of age enter free. As Cadw members our admission was included in our annual pass.
There are toilets on site, including one for wheelchair users and those with limited mobility.
There are picnic benches available in the gardens but there is no coffee shop.  There are also no baby changing facilities at Tretower Castle.
The courtyard is mainly accessible to buggies and wheelchairs as are a few parts of the ground level of the castle, although you may find the cobbled entrance unsuitable. The upper level and round tower are not accessible.
There is a car park across the road from the castle, and roadside parking for approximately 30 cars and is free.
We thoroughly enjoyed our time dragon hunting at Tretower Castle and can recommend it as a place to visit for a few hours with your children if you are in the Crickhowell or Abergavenny area. It takes approximately 20 minutes to drive to Tretower Castle from Abergavenny. We combined it with breakfast in our favourite café in Abergavenny. If you'd like a sneak peek at Tretower Castle, we filmed a little vlog of our dragon hunting adventure which is below.
Have you taken your children dragon hunting yet?
Cath x
*Prices and visiting times correct at the time of updating this post.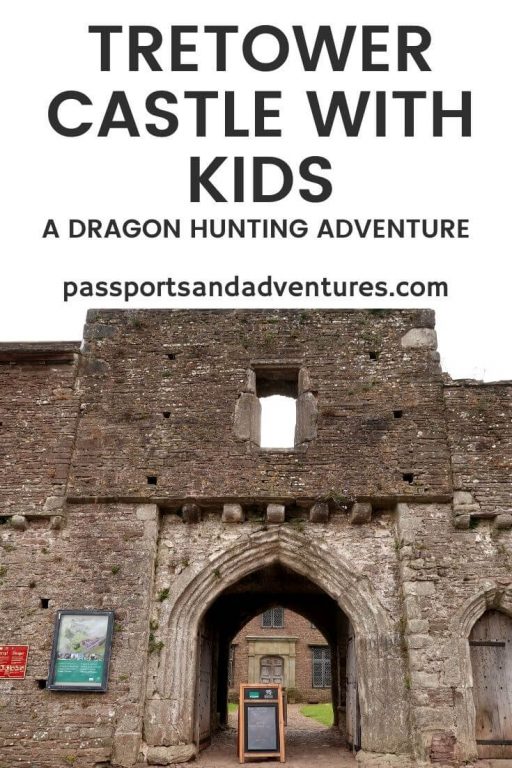 Related Posts