So, you've travelled to Ireland with the kids and are visiting Dublin, but the weather has turned wet. Very wet. Now what? If you are looking for ideas on how to spend a rainy day in Dublin with kids, then this is the post with you. I'm going to give you some ideas on what to do if the heavens open while you're in Dublin and some rainy day activities in Dublin to ensure the kids aren't moaning!
Ireland's rainy season
If you are wondering when is the rainy season in Ireland, well there is no real hard and fast rule. While typically the winter months are the wettest months in Ireland, you can often experience a rainy day in summer as well. April and May are the driest months. Of course, Dublin is also not the wettest part of the country but that doesn't mean you can forget your raincoat. When it comes to visiting Ireland, the saying I love to remind people of is
There's no such thing as bad weather, only bad clothing
So, provided you go prepared, you can still enjoy yourself, even on a rainy day in Dublin.
What to do on a rainy day in Dublin with kids
Dublin can see its fair share of rain, and is very much dependant on what time of year you are visiting. Below I am going to share with you places to go in Dublin on a rainy day with kids and lots of rainy day Dublin activities to ensure you still get the most out of your trip to the Irish capital as a family. I'm sure you will find something your kids will enjoy!
Fun places to go on a rainy day in Dublin
If it is fun your kids are after then I recommend these two places. Explorium can provide rainy day fun for kids of all ages, but if you are looking for rainy day fun for toddlers, then Imaginosity is where it is at.
Explorium – One of the best places to visit in Dublin with kids is Explorium. A National Sports and Science Centre, Explorium is a great place to visit when it's raining in Dublin with kids as everything is indoors. The centre is huge, split across two floors and there is even a café for refreshments and meals. Note, that this is located in a suburb of Dublin, not the city centre and is a payable centre. See the Explorium website for up-to-date prices. There is a large, free car-park for anyone driving there.
We've visited this centre during a grey and miserable day in Dublin with our son and we all had a blast. There are interactive displays and exhibitions all over the centre to entertain kids and adults alike. Our favourite part was the lightning room.
Address: Blackglen Rd, Sandyford, Dublin 18. Get the Luas Green Line to Sandyford or Dundrum and then the 114 from Sandyford or 44B from Dundrum buses. The 144 option has more arrival/departure options.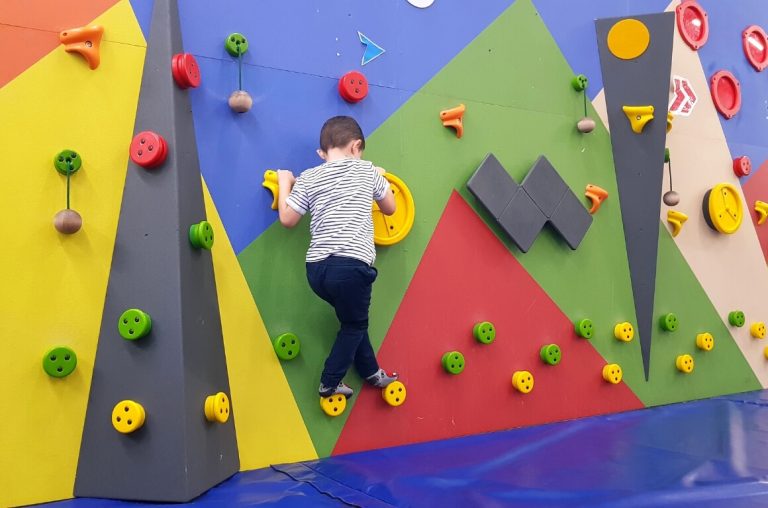 Imaginosity – If you are looking for ideas for younger members of the family, then Imaginosity is another great place to spend a rainy day in Dublin, especially with toddlers. Imaginosity is the Dublin Children's Museum and I've visited here with my son when the heavens have been pouring.
Imaginosity works on a timed entry so you need to pre-book your tickets (see the Imaginosity website for latest prices and to book your ticket). This children's museum in Dublin is a great place for kids to enjoy themselves while letting their creativity and imaginosity come alive. There are three floors packed with activities and exhibits.
Our favourite exhibits were the diner, Town Table and the garage. There are two special areas reserved for babies and toddlers and if that isn't enough, there is a huge climber spanning all the floors. And Mum's and Dad's can grab a coffee and snack in the café. There is a payable car park underneath the complex in which Imaginosity is located.
Address: The Plaza Beacon South Quarter Sandyford Sandyford, Dublin 18. Get the Luas Green Line to Stillorgan after which it is a 5-10 minute walk to Imaginosity. See this section of the website for full details.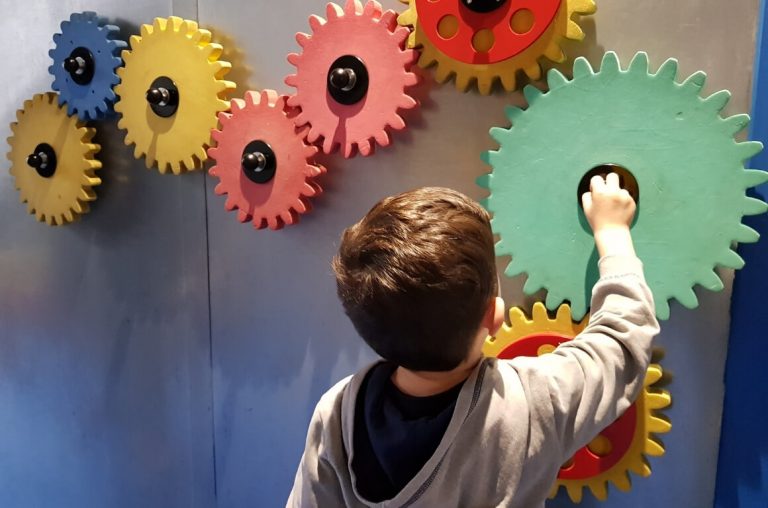 Places to go on a rainy day in Dublin – Museums and History
In this section I am giving you some Dublin rainy day activities for kids of all ages that will keep you indoors and dry. These will include ideas for free things to do in Dublin on a rainy day so you won't always have to part with cash to entertain the kids. These are some of the best free things to do with kids in Dublin whether it is raining or sunny!
National Museum of Ireland – There are two sections to this museum, both located in the centre of the city. The Archaeology section is located on Kildare Street and is free to visit.
Here, visitors can see exhibitions from Ireland and other countries dating from Prehistoric Ireland and the Iron Age, through to Viking times, the Medieval Ages and beyond. There are both permanent and temporary exhibitions and it can be a great way to learn about the past of Ireland through the ages.
Address: Kildare St, Dublin 2. Easily reachable on foot from Trinity College.
At the Decorative Arts and History Museum, located in Collins Barracks, visitors can learn about war in Ireland from the 16th century to modern times, as well as see exhibitions from the decorative arts including fashion, contemporary art and design and more. This museum is another free museum, idea if you are trying to keep costs down. However, it is probably more suited to older children, especially the war exhibitions.
Address: Collins Barracks, Benburb St, Dublin 7. Get the Luas Red Line and alight at Stoneybatter.
National Art Gallery – If you have any budding artists in the family, then why not visit the National Art Gallery on Merrion Square. This free museum houses the national collection of Irish and European art including paintings, sculptures, prints and drawings from artists such as Caravaggio, Van Gogh, Rembrandt and Jack B Yeats (brother of WB Yeats). There are often children's events taking place, especially during holiday times.
Address: Merrion Square W, Dublin 2. Walk from St Stephen's Green or get a sightseeing bus.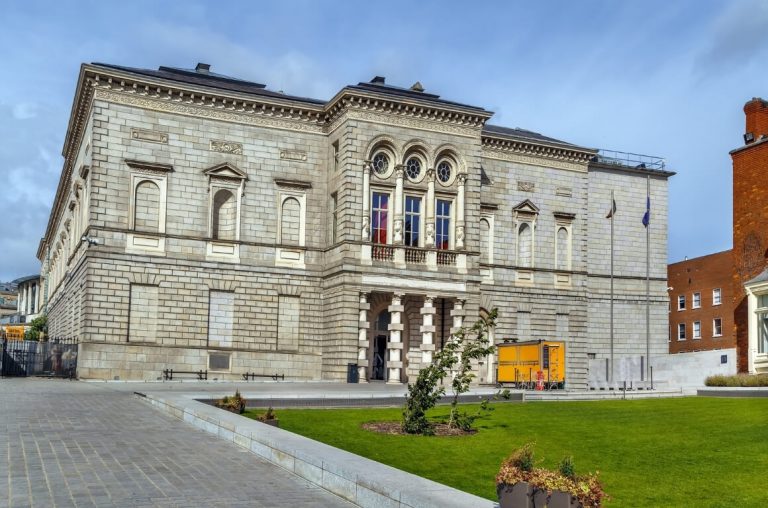 Little Museum of Dublin – This museum is a people's museum of Dublin which chronicles the history of the city in the 20th century. Located in an 18th-century Georgian townhouse on St Stephen's Green, the museum gives visitors an intimate and informative glance into life in Dublin during the 20th century.
The museum houses a collection of over 5000 pieces donated or loaned directly from the people of Dublin. There are three floors of exhibition space, a café and it offers classes to the children of Dublin. Exhibitions include the 1916 Rising, JFK's visit to the city and on other important social and historical events in the history of the city. Often holding the title of the best museum experience in Dublin, this is a great place to visit when it's raining in Dublin. Learn more and book your tickets here.
Address: 15 St Stephen's Green, Dublin 2.
Natural History Museum – Also known as the Dead Zoo, the Natural History Museum is another free museum located on Merrion Square near the National Gallery. Spread over two floors, children can learn about animals found on the Emerald Isle as well as across the globe. There were two other floors of exhibitions but they are currently closed.
On the first floor you will learn about the animals found in Ireland, both in times gone past and present day. Check out the span of the antlers on the Giant Deer. The second floor is dedicated to animals around the world, both living and extinct. It's a great place to spend an hour or two when the weather isn't great and it is somewhere I've visited with my son while it has been raining in Dublin.
Address: Merrion St Upper, Dublin 2. Walk from St Stephen's Green or get a sightseeing bus.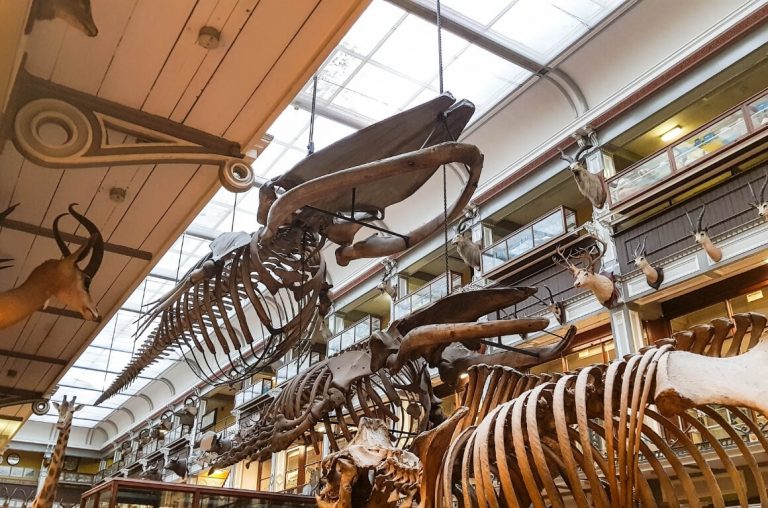 Dublinia – One of the best Dublin rainy day activities for kids is a visit to Dublinia. This interactive museum, which is included in the Dublin Pass, is a journey through the history of Dublin from the time of the Vikings, through Medieval Dublin and into modern times.
In each exhibition, there are hands-on displays including a medieval medicine box, a Viking village and house to enter and an excavation room for kids to try and uncover archaeological treasure. There are often character actors in various parts of the museum on hand to answer questions little curious minds might have. I can highly recommend a visit to Dublinia if you are visiting Dublin with kids and looking for something interesting to do with them.
Address: St Michaels Hill Christ Church, Dublin 8. You can reach this on any of the sightseeing buses or by walking up Dame Street from Trinity College to Christ Church Cathedral (which is located across the road from Dublinia).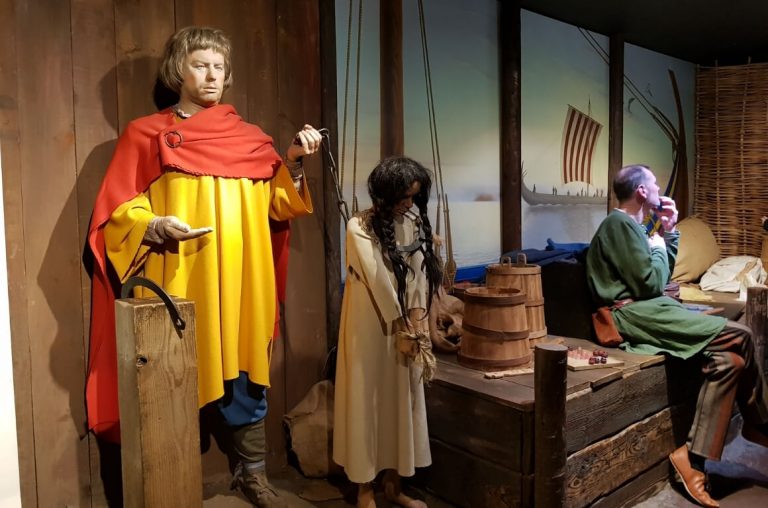 Kilmainham Gaol – Somewhere I visited when I was younger but am yet to return to with my son is Kilmainham Gaol. This former prison is now a museum which can only be visited by ticket. Many revolutionaries, including the leaders of the 1916 Rising, were incarcerated (and executed) here under British rule.
It is an extremely important historical building in Dublin and has a museum with various permanent and visiting exhibitions. You must pre-book your tickets which you can do on the Kilmainham Gaol website. This museum is located just outside the city centre and has no parking on-site, although visitors can use the nearby car park at the Irish Museum of Modern Art. 
Address: Inchicore Rd, Kilmainham, Dublin 8. Get the Luas Red Line (alighting at Suir Road with a 10-minute walk), or get one of the following buses: 69/79 from Aston Quay, 13/40 from O'Connell St/College Green.
Dublin Castle – A great rainy day activity for kids in Dublin is a visit to Dublin Castle. Dublin Castle isn't just a castle. It is a government complex, conference centre and tourist attraction and it is the tourist part of it that lends itself to being a great place to go with kids when it's raining in Dublin. Let the boys pretend they are knights and the girls pretend they are princesses!
Visitors can either take a self-guided tour of the State Apartments or at certain times, a guided tour. The Medieval Undercroft and Chapel Royal are only accessible during a guided tour. Self-guided tickets are cheaper than the guided tickets and are available from the Dublin Castle website. You can also gain entry to Dublin Castle with a Dublin Pass. With all but the Castle Gardens indoors, this is a great place to escape the rain in Dublin.
Address: Dame St, Dublin 2.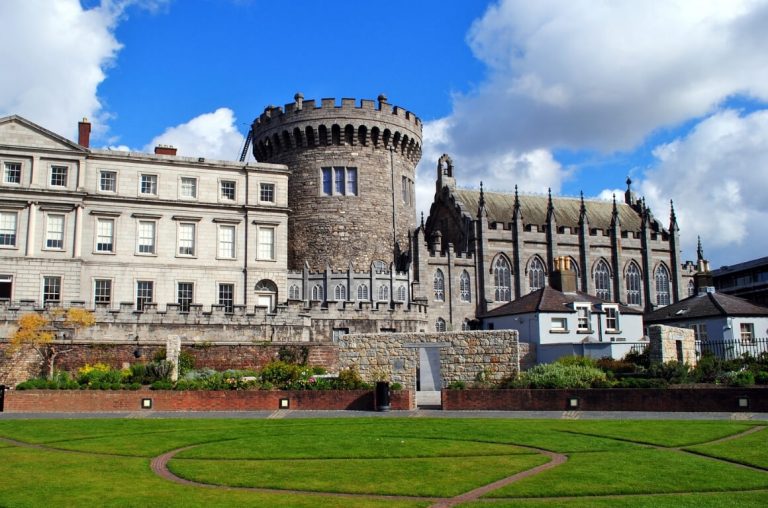 EPIC The Irish Emigration Museum – Winner of Europe's Leading Tourist Attraction 2019 & 2020, EPIC covers the history of the Irish diaspora (Irish living around the world) and visitors can discover the names and stories of Irish people who became scientists, poets, artists, outlaws and more.
A self-guided, extremely interactive museum, visitors can watch the history of Ireland and its people unfold. Interactive displays allow visitors to swipe through video galleries, sing, dance and listen to audio and videos and generally get immersed in Irish life and culture. The very hands-on, immersive experience makes it hugely popular and entertaining with kids. So, if it is raining in Dublin, head to EPIC. Find out more and book your tickets here.
Address: The Chq Building, Custom House Quay, North Dock, Dublin 1. You can reach EPIC by walking just 15 minutes from O'Connell Bridge past the Custom House.
National Leprechaun Museum – A privately owned museum which is dedicated to Irish folklore and mythology through the oral tradition of storytelling, the National Leprechaun Museum can be a great place to dodge the rain.
Children can listen to stories, explore new spaces and discover mythical Ireland at this museum. There is a 45-minute guided tour with an engaging story-teller is not suitable for under 7s, so be warned. Book your tickets here.
Address: Twilfit House, Jervis St, Dublin 1. This museum is located opposite the Abbey Street entrance to Jervis Shopping Centre.
The National Wax Museum – This museum used to be located near Parnell Square but relocated to Westmoreland Street beside O'Connell Bridge, making it even more accessible for visitors. As one of Dublin's most popular tourist attractions, the Wax Museum is a privately owned museum, and since it is all indoors, perfect for dodging raindrops with kids.
There are highlights including the Writer's Room in which visitors can get up-close-and-personal with some of Ireland's most famous writers and poets, Wax World where you will recognise famous people from the world of film and music, a Chamber of Horrors, and there's Father Ted's Room! Kids and adults alike will enjoy themselves in the National Wax museum. If you get a Dublin Pass, this attraction is included. If not, book your tickets here.
Address: The Lafayette Building, 22-25 Westmoreland St, Temple Bar, Dublin 2.
Where to go on a rainy day with kids in Dublin – Indoor Play Centres and Playgrounds
If you are looking for some Dublin rainy day fun for kids to help them burn off some excess energy, then these places might just be perfect. They're all indoors and will require little ones to enjoy themselves, running around and generally being kids!
Pirates Cove Village – An indoor Pirates themed "pop-up" play-zone full of custom-made inflatable games, this is the perfect place to let the kids run wild and enjoy themselves. Suitable from toddlers up to 10 year olds, kids get one-hour to enjoy inflatable ship wrecks, mermaid slides, palm islands and massive slide drops while you can have a cuppa from the café. There is also a toddler area for the younger members of the family. Note that this venue is located in the outer suburbs of Dublin, not the city centre. There is free parking at Liffey Valley Shopping Centre.
Address: Liffey Valley Shopping Centre, Palmerstown Upper, Palmerstown, Dublin 22. Get a number 26 bus directly to Liffey Valley, or the numbers 25/25A, 66/67 and walk the few minutes across to Liffey Valley.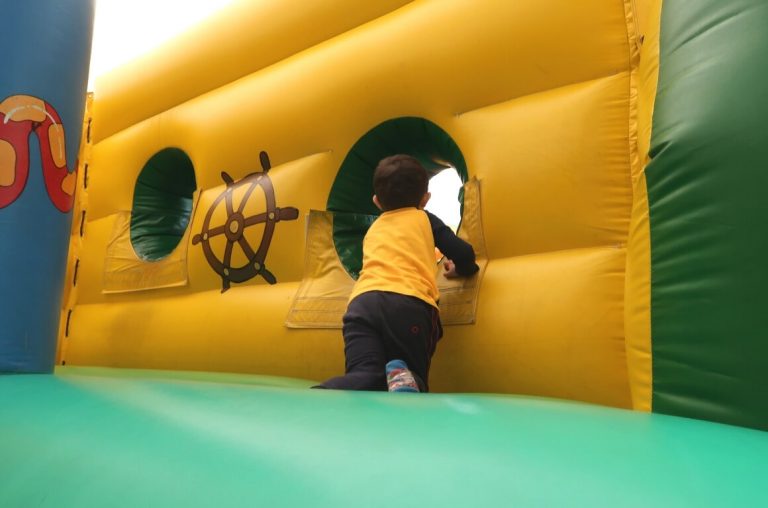 Rainforest Adventure Golf – For some rainy day adventures in Dublin, why not head to the Rainforest Adventure Golf in the Dundrum Shopping Centre. This indoor mini golf has two golf courses, a mini arcade and a café all in one venue. Visitors can choose to do one or both of the courses. With plenty of Amazon jungle rainforest décor and sounds, you'll be transported away from the rain to a more tropical place.
This is a payable activity that does not necessarily need to be booked, although it is advisable as it does get very busy on wet days. Note that this is located outside of the city centre but there is ample parking at the shopping centre.
Address: Unit 6, Dundrum South Dundrum Town Centre, Dundrum, Dublin 16. Get the Luas Green Line to Balally, then walk 5 minutes to the shopping centre.
Funky Monkeys – Another great place to let kids blow off some steam during a rainy Dublin day is Funky Monkeys. There are three in Dublin, all in the suburbs, and these are soft play centres with huge areas for kids to enjoy themselves and a café so parents can relax over a cuppa while keeping an eye on the kids.
We have visited the Citywest venue several times with my sister and niece and every time the kids don't want to leave because they are having so much fun! As all three venues are located at shopping centres you could combine retail therapy with some fun afterwards with the kids.
Address: Clarehall Shopping Centre, Malahide Road, Dublin 17, and Unit 4 – Levels 3 & 4 (Next Door to Rainforest Golf), Dundrum Retail & Office Park, Dundrum, Dublin 16, and Unit 29A, Citywest Shopping Centre, Citywest Rd, Dublin 24. If you are not driving, I suggest you use this link to find out the best route via public transport.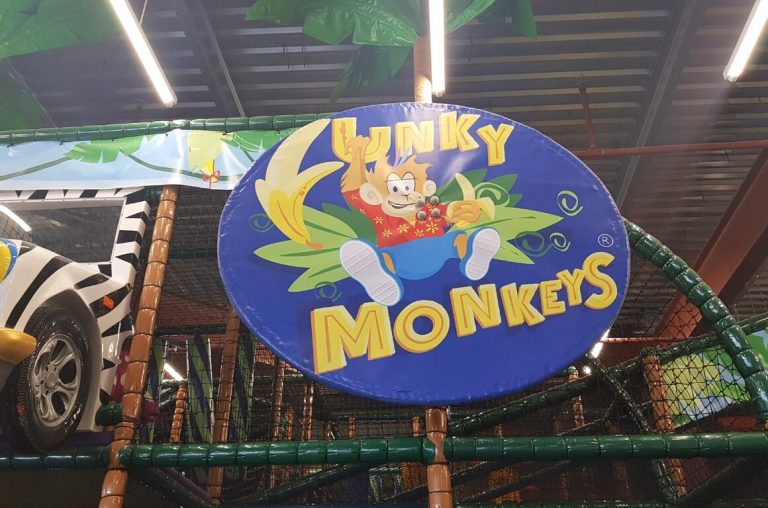 Kidspace – Another place to bring the kids when it is raining in Dublin is Kidspace. There are two venues outside the city centre at Rathfarnham and Rathcoole. As well as indoor play areas for both toddlers and older kids, there are also activities to keep kids entertained.
Mums and Dads can relax over a cuppa from the café while the kids play.
Address: 19-20 Main St, Rathfarnham, Dublin 14 and Unit 2A/2B Block M, Rathcoole, Dublin 24. Use this link to plan your arrival via public transport.
Jumpzone – A trampoline and inflatables park, Jumpzone is a great rainy day Dublin activity for kids. Jumpzone has three venues around Dublin at Liffey Valley, Sandyford and Santry, and sessions typically last one hour, although you can book for two.
Each venue has trampolines galore, some with soft play, areas for toddlers and kids can join in some Dodgeball games too. Under 18's must be accompanied by an adult who is prepared to sign the waiver form.
Address: 72 Heather Rd, Sandyford Business Park, Sandyford, Dublin 18, and Liffey Valley Shopping Centre, Fonthill Rd, Palmerstown Upr, Dublin 22, and 27 Airways Industrial Estate, Santry, Dublin 17. Use this link to plan your route on public transport.
Inflata Zone – As Ireland's first indoor inflatable theme park, Inflata Zone is a great place to spend a few hours while it's pouring outside in Dublin. Located in the suburbs, Inflata Zone has ample parking, a café and is somewhere the kids can bounce off the walls, literally, in safety while having fun.
Sessions last one hour but you can book ninety minutes and there is a small area for the under 4's. Adults are not allowed in the inflatable area, it is a strictly kids-only area. We have visited this venue with my niece while it was a miserable day in Dublin and both kids had a blast. Highly recommended!
Address: Nangor Road Business Park, B1, New Nangor Road, Dublin 12. The 151 or the number 13 buses will leave you closest with a 4-6 minute walk to reach the venue.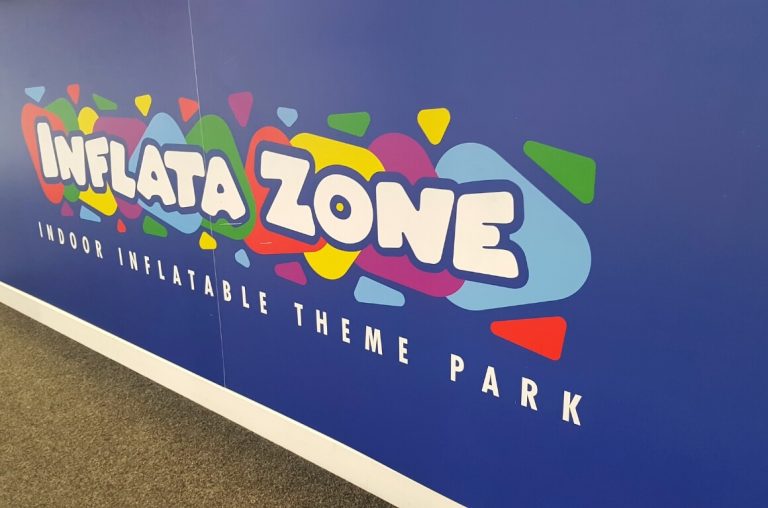 Go Kids Go – Located in the suburbs, Go Kids Go is soft play venue that is ideal for escaping the wet weather in Dublin. There are slides, ball pits, tunnels and more to delight kids. There is also a café to grab a cuppa from while you watch the kids wear themselves out.
Go Kids Go has parking outside if you are arriving by car. Sessions last one and a half hours and there is a dedicated area for the younger kids and toddlers. This is another great indoor venue to visit with kids.
Address: Porters Rd, Coolmine Industrial Estate, Dublin 15. The number 37/39 bus will leave you closest with a 6-8 minute walk once you alight.
Things to do in Dublin on a rainy day – Indoor Creativity
If you've got creative kids who love arts and crafts, if you are visiting the Irish capital with kids and it's a rainy day, Dublin has a few great places you could take them to let their creative juices flow.
Pottery Painting at Giddy Studios – If you are looking for things to do on a rainy day in Dublin, you could head Giddy Studios to paint some pottery. Whether your kids fancy painting egg cups, mugs, plates or tiles, there is something here all kids will enjoy. Giddy Studios is a warm and friendly space that is open to the public where kids of all ages can get painting. Even babies and toddlers are catered for.
You pay for what you paint, and after you've created your masterpiece, you return a week later to collect it. So, if you are not from Ireland and are visiting Dublin, this is probably suited to those who are touring Ireland and returning to Dublin after at least one week. This venue is located outside of the city centre but there is plenty of parking at the Dundrum Shopping Centre.
Address: Unit 2/42b Red Car Park, Level 2, Dundrum Town Centre, Dundrum, Dublin 14. Reach this by taking the Luas Green Line to Balally and Dundrum Shopping Centre is a short walk from this stop. Alternatively, take any of the following buses: 14, 17, 44, 44b, 75, 61, and 116.
Kids Club at Hugh Lane Gallery – Kids are catered for at the Hugh Lane Gallery, which is free to visit, through workshops and art activities in their Kids Club. Visitors can participate in enjoyable learning experiences that explore both the permanent and temporary collections at the gallery. The gallery has a dedicated children's area and Learning Resource Centre and they regularly hold events and workshops throughout the year. Check for forthcoming (or past) events by clicking here.
Address: Charlemont House, Parnell Square N, Rotunda, Dublin 1. Walk north along O'Connell Street, the gallery faces the Garden of Remembrance at the north end of Parnell Square.
Rua Red – Rua Red is a contemporary arts centre which is home to two galleries, a dance centre, theatre/cinema, a digital media centre and more. They regularly hold family events, classes and workshops from doodle arts classes, to dance classes and even fashion workshops.
With art trolley sessions, a family film club, creative den space and much more, Rua Red is the perfect place for creative families. This venue is located in Tallaght in the suburbs and it is best to check the website for forthcoming events and classes you can join.
Address: South Dublin Arts Centre, Blessington Rd, Tallaght, Dublin 24. Get the Luas Red line alighting at The Square or get any of the following buses from the city centre: 27, 49, 54A, 65, 77A.
Draiocht – Located in Blanchardstown in the suburbs, this multi-purpose arts & entertainment centre gives visitors the opportunity to choose from comedy, theatre, music, film, dance, family events, exhibitions & more. They have a full programme of activities for children and family and have two theatre spaces, two gallery spaces, artist's studio, backstage facilities and more.
This large indoor space lends itself well to escaping rainy Dublin and the shopping centre across the road will allow you to combine creative fun with retail therapy. This venue, as mentioned, it outside the city centre but there is plenty of parking at the shopping centre. Check the website for details of available activities.
Address: The Blanchardstown Centre, Blanchardstown, Dublin 15. Get any of the following buses from the city centre: 37, 39, 39A.
Things to do on a rainy day in Dublin with kids – Indoor Sports
If your kids love sports, then there are other indoor activities to do in Dublin when it is raining. Most areas of Dublin, both city centre and the suburbs have a public swimming pool in them. It is best to do a Google search and call them up to check the times of the public swims (if your hotel doesn't have one). But, here is a list of other sporting indoor activities kids can enjoy when Dublin is grey and wet.
National Aquatic Centre – As well as having competition-level swimming pools, diving pools, a fitness centre and food court, the National Aquatic Centre is home to AquaZone, a fun-filled aquatic centre. This indoor water park is a great place to go when it is raining in Dublin.
AquaZone has 8 rides, slides and experiences to entertain the kids for hours. There is also a lazy river, bubble pool and a wave pool. It is open at weekends and on bank holidays and has ample parking for those arriving by car. It does have limited opening and restricted attractions from Monday to Friday. Check the website for more details. And if you are availing of the Dublin Pass, entry to AquaZone is included in your ticket.
Address: Snugborough Rd, Deanestown, Dublin 15. Get the number 38/38A bus from the city centre which leaves you almost outside the centre. Alternatively, you could get a 39 and change onto a 38/38A along the Cabra Road.
Bowling – A great rainy day days out in Dublin is to head to a bowling centre. Leisureplex are a bowling and arcade venue that have four sites across Dublin in Tallaght, Coolock, Stillorgan, Charlestown and Blanchardstown. Each venue has a ten-pin bowling alley with kiddie ramps and ball walls so even the smallest members of the family can enjoy a game.
As well as bowling, you'll find a range of arcade games, an adventure soft play area, Quasar (inter-galactic laser-tag fun game) and plenty of pool/snooker tables. Each venue also has a café/restaurant for snacks and refreshments. If it is pouring with rain outside, a Leisureplex is a great place to entertain the kids. I've taken my son with his cousins a number of times and each time he's had a ball.
Address: Scroll to the bottom of the Leisureplex homepage for addresses of each venue and details on how to reach them via public transport.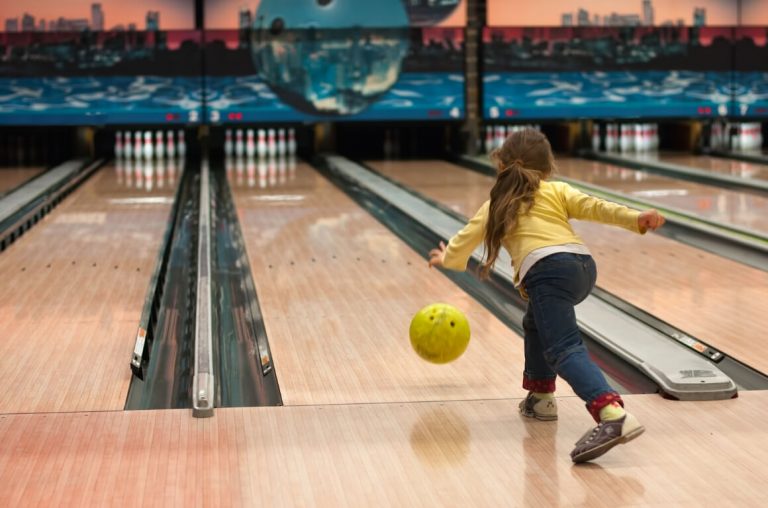 Dublin Climbing Centre – An indoor climbing and bouldering gym, the Dublin Climbing Centre is located outside of the city centre near The Square Shopping Centre which has ample parking if you are arriving by car.
The centre has climbing courses for all abilities and a training room. There is a café for snacks and drinks too. If your kids are new to climbing there is a one-hour taster session available with a qualified instructor. This is for those age 6 and over. It is essential to pre-book these sessions in advance. Check the Dublin Climbing Centre website for more details.
Address: The Square Industrial Complex, Belgard Square E, Tallaght, Dublin 24. Get the Luas Red line alighting at The Square or get any of the following buses from the city centre: 27, 49, 54A, 65, 77A.
Kylemore Karting – Ireland's number one indoor karting arena, visitors to Kylemore Karting can experience fun, fast and safe racing at speeds of 65km/h over 3 multi-level tracks.
Junior Karts are available for kids over 137cm in height and is where the whole family can have fun. Time Trial sessions last from 15 to 30 minutes and face equipment and a safety briefing are included. If you have a little speed demon in the family, consider visiting Kylemore Karting while you are in Dublin. See the website for more details.
Address: 1A, Kylemore Industrial Estate, Killeen Rd, Kylemore, Dublin 10. Get the Luas Red line, alight at Kylemore North and walk approximately 8 minutes. Buses which will get you near to the centre include the 40, 79/79A and 151 and will include a 15-minute walk once you alight.
Gravity Climbing Centre – Gravity Climbing Centre is an indoor climbing and bouldering centre with routes and challenges for all ages and abilities located a short tram ride outside of the city centre. Suitable for children over the age of 7 (accompanied by an adult), induction sessions are available for those with limited climbing experience. See the website for further details.
Address: Goldenbridge Industrial Estate, 6a, Inchicore, Dublin 8. Get the Luas Red Line to Blackhorse and walk towards the petrol station. The centre is located just past the station on the opposite side.
Awesome Walls – One of the biggest indoor climbing centres in Europe, Awesome Walls is another great place to go in Dublin on a rainy day with kids. With bouldering walls, lead walls and over 250 climbing routes, there are challenges for kids of all abilities.
Locate outside the city (but with plenty of parking), beginners can take a taster session with an instructor which includes safety gear and briefing. If you've got active kids, this place might just be the ticket. Booking is advisable and the minimum age for the centre is 6. See the Awesome Walls website for more details.
Address: North Park, North Rd, Kildonan, Dublin 11. Get one of the following buses: 9, 40 and 140, you'll have approximately 15 minutes' walk.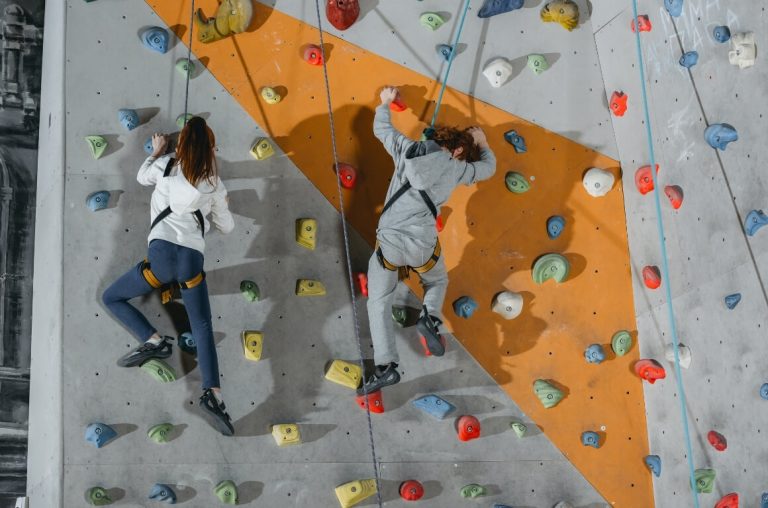 Ski Centre Dublin – An indoor ski and snowboard instruction centre, Ski Centre Dublin is a great way to escape the rain and enjoy skiing or snowboard, without the actual snow.
Located outside the city centre, with on-site parking, active kids can enjoy getting to grips with skis or snowboards without the need to queue or take a ski lift! And whether they are experienced skiers or not, the Ski Centre caters for all ages and abilities. Pre-booking is a must, so visit the website to book your kids' lessons if you are planning on going.
Address: 26 Rowan Ave, Stillorgan Business Park, Sandyford, Dublin 18. Take the Luas Green Line, alighting at Stillorgan and walk 5 minutes to the centre. Alternatively, the number 11 bus will leave you just 4-minutes' walk from the centre.
What to do in Dublin on a rainy day with kids – Theatres, Libraries and Cinemas
When it is raining in Dublin, anywhere indoors in going to be a welcome relief, so why not grab a film, read a book or see if there is a play on somewhere. Here are more details for these rainy day ideas.
The Ark – Located in the city centre, the Ark is a dedicated cultural centre for kids. Kids can fall in love with art, enjoy shows, discover the wonders of the arts through engaging exhibitions or participate in creative workshops.
Check the website to see what is on during your visit to Dublin if you fancy going, even if it's not raining. The programme changes every few weeks to make sure to check closer to your visit for forthcoming events, shows and workshops.
Address: 11A Eustace St, Temple Bar, Dublin 2. A 3-minute walk from the Ha'Penny Bridge.
Cinema – When you're at home on rainy day, films can play a big part in entertaining the kids. And they still can be even if you are far from home while visiting Dublin. All the large shopping centres in the suburbs have cinema complexes and in the city centre there are a few.
Cineworld is at off Parnell Square, the Savoy is on O'Connell Street and an Odeon in Dublin's Docklands. If you fancy dodging the rain while catching the latest blockbuster, head to a cinema, grab your popcorn, sit back and relax.
Libraries – If you've got some book-worms in your family, then spending an hour or two with your heads stuck in a good book can be a great way to pass the time if it's raining outside. Most large suburbs of Dublin have local libraries including ones located at The Square in Tallaght, Dublin 24, the Blancharstown Shopping Centre, Dublin 15, near Dundrum Shopping Centre and more. In the city centre head to the Ilac Centre where you will find the Central Library.
Alternatively, head to Eason's Book Store on O'Connell Street, buy the latest books from your children's favourite authors and find a cosy café (or pub) to read your books away from the raindrops.
Theatres – If you are visiting Dublin close to Christmas, why not get tickets for a pantomime in one of the theatres across the city centre. The Gaiety Theatre just off St Stephen's Green, the Olympia Theatre on Dame Street and the Abbey Theatre on Abbey Street all usually have a Christmas pantomime running throughout December and sometimes early January. Pre-booking is advisable as tickets sell out quickly.
Rainy day activities, Dublin – Get out and about
Even if it is raining, there is no need to stay at your hotel/home. You can still get out and about, just make sure you've got the brollies/waterproofs and go.
Take a train ride – You could simply enjoy a ride on a train in and around Dublin. Bring snacks/drinks and make sure everyone uses the toilet before you go. You can ride either the Luas or Dart, depending on whether you care about the route and scenery or not.
The Luas has two lines, the Red and Green. The Red travels from the Dublin Docklands/City Centre to Saggart in the southwest of Dublin, while the Green Line travels from Cabra on the northside of the city to Bride's Glen on the southside. Neither are very scenic routes but if you don't really care about that, then a ride on the Luas can pass the time.
However, a ride on the DART is much more scenic. The Dart runs along the Dublin coastline from Howth in the north to Bray in the south (which is actually in County Wicklow). The route it follows along the coast passes beautiful beaches, harbours and other much nicer areas to view while on a train. You could get off along the route if the weather breaks, but a return trip to the end of the line would be a great way to entertain the little train fans in the family if it's raining outside. Sure, the sky will be grey, but at least you'll be dry and there will be something different to see outside.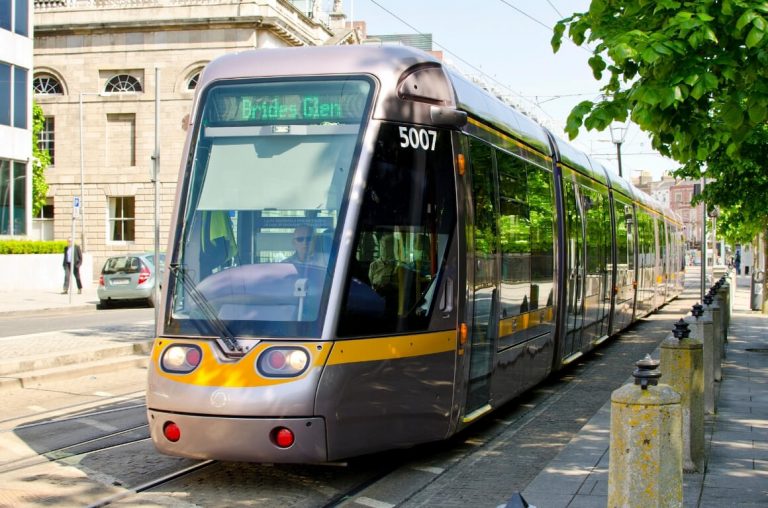 Get on a bus – You don't have to ride a train if you don't want to. You could just ride a bus. Dublin has a great public transport system and buses that venture to the far corners of the city and suburbs. You could easily have a day out in Dublin with kids by taking a bus somewhere new.
If you don't feel comfortable with that, you could remain in the city and still enjoy a bus ride, but on one of the sightseeing buses. Although many are open-topped, the lower floor of each bus is completely covered, which will keep you dry while still allowing you to get a tour of the city. You can even choose to jump off at some the city centre attractions mentioned already in this post and enjoy them before getting back on the bus. 24-hour access to one of Dublin's sightseeing buses is included in the Dublin Pass.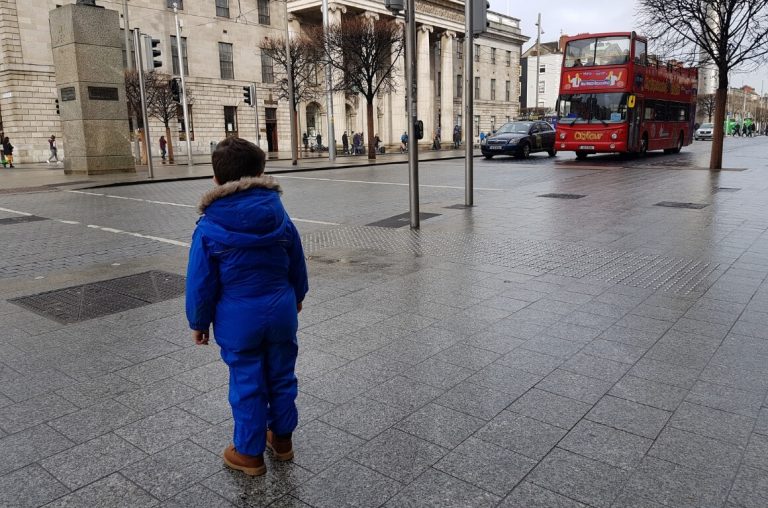 Other rainy day family fun in Dublin
Here are some other rainy day family fun ideas for when it is raining in Dublin during your visit.
The Chocolate Warehouse – A family-run venue, the Chocolate Warehouse is the home of Ireland's original and best chocolate workshops. Visitors can discover the history and joy of chocolate making through hands-on experiences.
The two-hour workshop starts with a short film about the journey of chocolate from cocoa bean to chocolate we recognise today. Then you get to don some aprons and become a master chocolatier, creating a masterpiece that you get to take home. Oh, and there is a fun pop quiz at the end. If you've got kids with a sweet tooth, then this is the place to visit! See the Chocolate Warehouse website for more details.
Address: Mulcahy Keane Industrial Estate, Greenhills Rd, Walkinstown, Dublin 12. Get the 27 or 77A buses and alight just after the Greenhills roundabout.
Sea Life – The Sea Life Bray Aquarium is a great place to take kids to search for Nemo and Dory when it is raining outside. This family-friendly venue has lots of tanks which are home to the likes of clownfish (Nemo), pufferfish, eels, turtles, sharks, ray and more.
There is a touch pool and areas include Rivers of the World, Caribbean Cove, Toxic Terrors, the Bay of Rays and the Shark Lagoon. Pre-book your tickets before you travel to avoid disappointment. See the website for more details.
Address: Strand Rd, Bray, Co. Wicklow. Get the DART from the city centre to the end of the line. Sea Life Bray is located just opposite the station.
What to wear on a rainy day in Dublin
Despite the rain, Dublin can still be enjoyable. In part, the biggest factor when deciding the best time to visit Ireland and hence Dublin, is to go prepared for all sorts of weathers, because you can even see rain in the summer. I'm a big advocate of the saying (as already mentioned):
There is no such thing as bad weather, only bad clothing…
So, with that in mind here are some ideas for rainy day essentials for visiting Dublin with kids.
Rainy day clothing – Your family rainy day attire is going to need to keep everyone warm and dry. If these two factors are looked after, you can easily still have fun in a rainy day Dublin.
Make sure to pack waterproof all-in-one suits for younger kids, waterproof over-trousers for older kids and good quality raincoats for everyone. Mums and dads should also pack waterproof over-trousers as they can make a big difference between an enjoyable and a not-so enjoyable day in Dublin. When I brought my son to Ireland one March for a 10-day road trip, I made sure his rainsuit, and my waterproof legs were packed, and we were able to go everywhere we wanted and still enjoy the day, even if the heavens opened.
The rainy day clothes for kids should also include a hat and gloves, particularly if you are visiting Dublin in winter, spring or autumn as it can get chilly, especially around the River Liffey if the wind is strong.
Rainy day boots – To ensure you can still have rainy day fun with kids in Dublin, make sure everyone has good, waterproof walking boots or shoes. The most important thing is that they are comfortable and waterproof to keep feet dry. I generally have my sister buy my son a pair of wellies so his feet remain dry and I have a pair of Gortex walking shoes which are great.
If you'd like to get more help in choosing the right type of boots for your kids, check out this post from Travelynn Family about the best children's walking boots there are. Jenny knows her stuff when it comes to great walking boots for kids.
I hope I've given you some ideas on how to spend a rainy day in Dublin with kids. There are lots of indoor activities and places to go on a Dublin rainy day for kids and their families, whether you are looking for a sporting activity, adventure activity, creative one or more. There are also places which are free to visit and some which have a fee. So, even if you are trying to keep the costs down, there's an option for everyone.
Are there any places you know of that I've missed off my list? Share them with me so I can add them for future readers!
Cath x

Related Posts
Passports and Adventures is a participant in the Amazon Services LLC Associates Program, an affiliate advertising program designed to provide a means for sites to earn advertising fees by advertising and linking to amazon.com, amazon.co.uk, amazon.ca. Amazon and the Amazon logo are trademarks of Amazon.com, Inc. or its affiliates. To learn more about affiliate links, read my Disclosure Policy here.