Today I have another great guest post from fellow blogger Jess from Lives Travels. Today, Jess is sharing with us her best Scottish road trip ideas. So if you are considering heading North to Scotland, this could fill you with inspiration.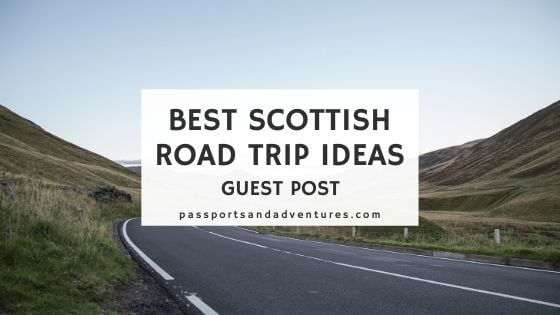 Scotland has some of the best scenery in the UK. It's no surprise then that it was dubbed the most beautiful country in the world by Rough Guide, just last year. A road-trip dream, whether you're planning a staycation or fancy getting out about, you've come to right place. We've created a list of the best Scottish road trip ideas that will leave you speechless. With over a dozen national routes to take your pick from as well as endless roads to explore yourself, all that's left to do is pack your bags and jump in the car.
Best Scottish Road Trip Ideas
Before you start
People come from all over the world to visit Scotland and are amazed by how much the small country has to offer. Home to some of the most beautiful roads in the world, not only does it boast a variety of scenery but you can also cover lots in just a few hours. Even better, when you're in Scotland, you're never more than 50 miles from the sea which makes for easy coast-to-coast driving. The one thing to remember when it comes to a road trip is to slow down. Get off the beaten track, explore sights along the way, meet local villagers and enjoy traditional shops and cafes.
The Skye's the Limit
It's likely that Skye will be on your itinerary. Heading from the south? The A82 is the most popular route, however if you're coming from Edinburgh, the A85 should be top of your list. Without stops, the journey will take just over 3 hours but you'll definitely want to make a day of it to take in all the Scottish landmarks. Think Stirling Castle, Callander, Killin, the mountains of Beinn Dorain and one of Scotland's best-loved mountains, Buachaille Etive Mor. Not forgetting Glencoe itself. Are you a fan of Harry Styles? Drive up to the main village in Skye, Portree, and head to Staffin where Sign of the Times was filmed. That's right, you and Harry have stood on the same ground.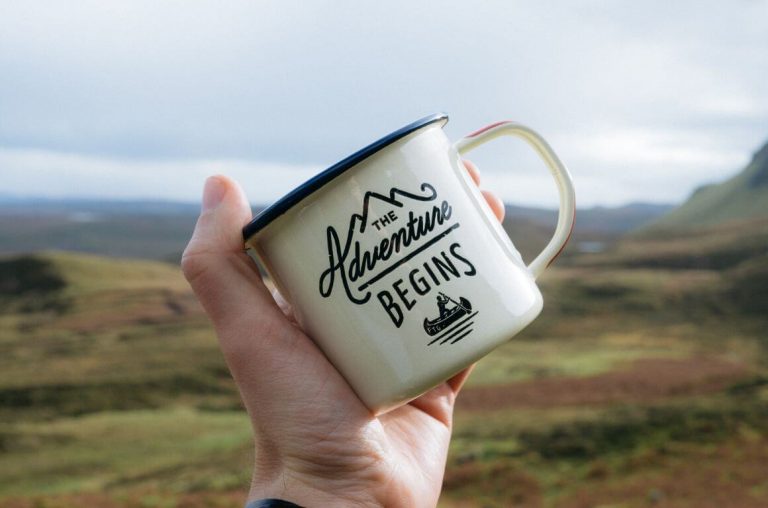 The Isle of Arran
The seventh largest Scottish Island, a road trip around Arran is a perfect 55-mile route that makes for a great family day out, or even a few overnight stays. North of the island, you'll find impressive mountains with fantastic views of jagged peaks. The east coast is one of the busiest parts but away from this, you'll find relaxation and peace. West is home to sandy beaches and if you head south, on a clear day, you'll have views towards the granite outcrop of Ailsa Craig.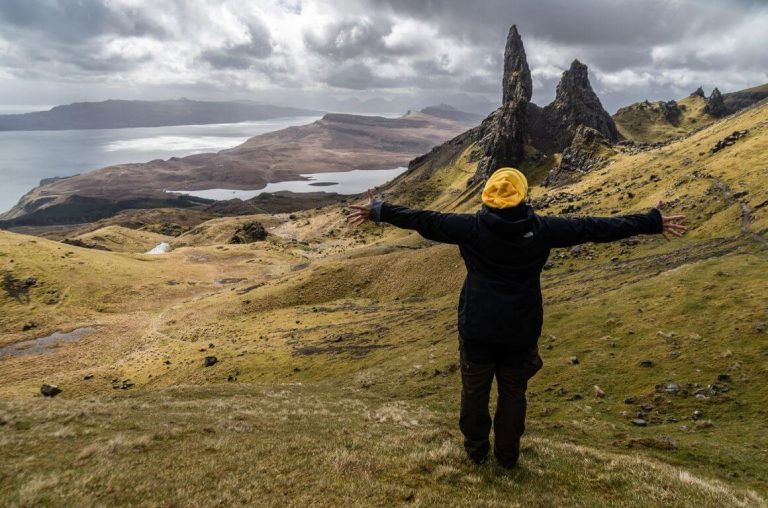 Best for Bikers
One of the best things about a road trip is that anyone can go on them. Bikers, motor-bikers, those with camper vans and traditional family cars. The A93 between Braemar and Blairgowrie is a popular route for those on bikes, thanks to its windy roads and quick descent. However, it's equally impressive for those in a car. Take in the views across the Cairngorm National Park and with munro in abundance around the Glenshee ski resort, you'll have dozens of picture perfect opportunities. Plus, just a short detour west from Braemar you'll see what's left of the Ancient yet still stunning Caledonian Forest. Home to many castles, the drive along Royal Deeside and River Dee has a number of fantastic picnic spots.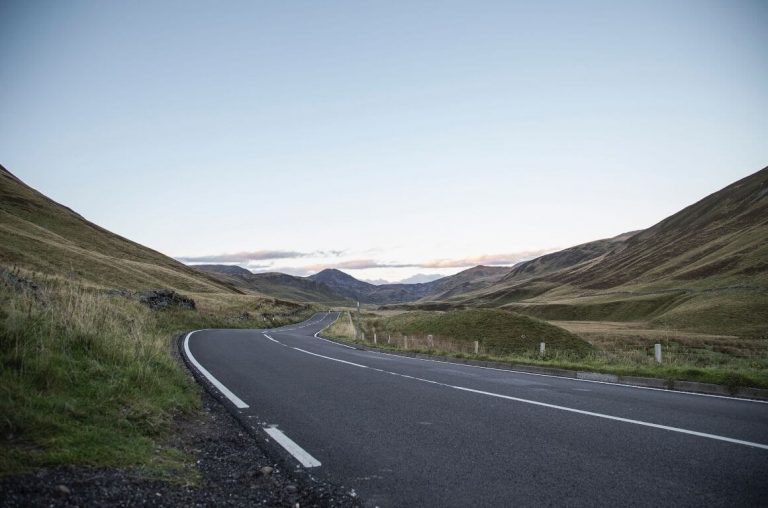 Moving Mountains
If you're planning the ultimate road trip around Scotland, then it's likely that Ben Nevis is on your to-do list. The A380, also known as The Road to Isles, begins at the foot of Britain's biggest mountain and connects Fort William to Mallaig. The windy Highland road will take you through incredible mountains, past beautiful lochs and eventually you'll reach views of the coast. Renowned as one of the most spectacular sunset viewing spots, why not pack some light refreshments as you enjoy the setting. Take the B8008, a coastal road that passes the River Morar and explore 8 miles of beaches in Morar. Don't forget to look out for the Morag monster.
Release Your Inner Wizard
Any Harry Potter fan will know that Scotland is home to Glenfinnan Hamlet, the bridge that Hogwart's Express uses. Not only can you take a ride on the train, but you can also drive through the hamlet which is just as spectacular. Begin in Fort Williams and follow the road to Glenfinnan.
Let's Go to the Beach
Scotland has some of the most stunning beaches in the UK. Even better, they make for a perfect road trip that everyone will enjoy. Start in Dundee and follow the Angus Coastal Route. Not only will you drive through characteristic towns but you'll also see nature reserves and inspiring views of the North Sea and Grampian Mountains.
A Quiet Haven
Northwest Scotland has some of the quietest roads. Many call this the heart of Scotland. It's wild, it's scenic and it's raw. Mountains, lochs and small communities come together to create something like never before. It's a place to stop the car, get out and soak up the scenery.
The Grand Tour
The North Coast 500 is Scotland's answer to Route 66. Boasting 500 miles of pure Highland roads, the route starts in Inverness before heading west to Applecross, north to Ullapool, before reaching John O'Groats and concluding in Inverness once more. Aside from awe-inspiring views, you'll also come across quaint towns, beautiful villages and incredible shops and cafes. Be sure to tick off the Black Isle peninsula, the Bealach na Ba and Sango beach as you go. This breathtaking trip will leave you wondering why anyone goes abroad.
The Monster Below
Legend has it that Loch Ness is home to the Loch Ness Monster. To search for Nessie yourself, start in Fort William and follow the Caledonian Canal north until you reach Loch Ness. Remember to keep your eyes peeled as you head along the road to Inverness.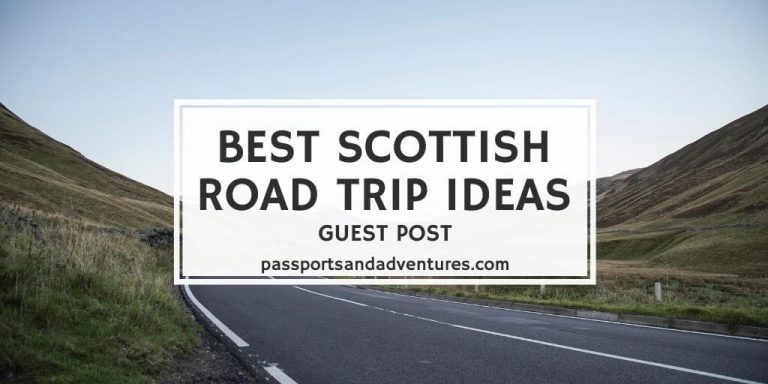 Thanks so much to Jess for sharing with us her best Scottish road trips ideas. My husband and I really would like to do a road trip in Scotland and this post is full of ideas for us.
Jess is a freelance content strategist and writer at Lives Travels. She has been travelling since 2001 and has visited over 23 counties. She loves to encourage and inspire people to visit and experience different cultures and places all over the world. You can also find her on Twitter.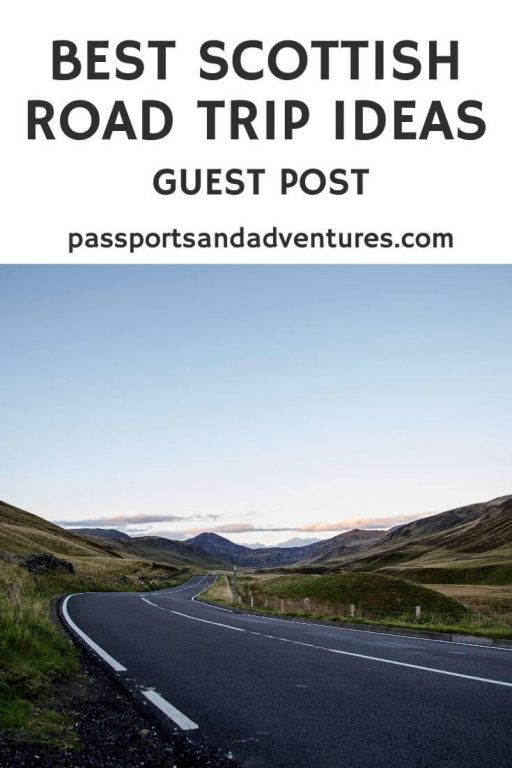 Related Posts