What's top of your family travel bucket list destinations list? Thailand, America, South America, Africa? Despite having not one, but two holidays booked and awaiting us, I still have serious wanderlust. I don't think it ever goes away. And I am already starting to think about next year's holidays.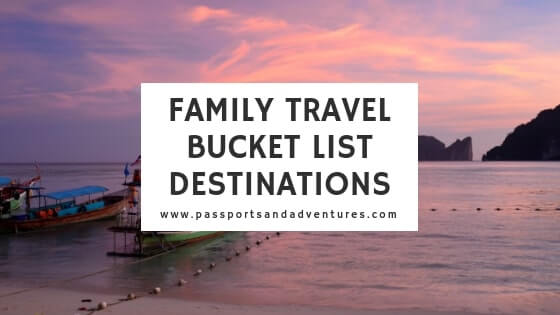 I've written before about our family travel bucket list which has no less than 50 destinations on it, some of which we've visited or are ticking off this year. But there are others I really, really want to visit. I was considering another Irish road trip over next Easter with the family, and while flights and AirBnB's were working out reasonable, car hire wasn't. For two weeks the quotes I am getting are just shocking.
Mr Passorts also doesn't fancy revisiting some of the areas my son and I went to during our Easter road trip in Ireland this year. So, in the interest of expanding our horizons and researching other places on our bucket list, I've narrowed down a few possible destinations for next April. We're awaiting news from my sister about a possible visit to South Africa next August but in the meantime, there is Easter to consider.
While we've got Costa Rica, Thailand, Spain and Central Europe on our possible list, I thought I'd be nosy and ask my fellow bloggers what their top family travel bucket list destination is. Fancy finding out where they said? Read on, my lovelies.
Family Travel Bucket List Destinations
In this collaboration post my fellow bloggers share the destination that is top of their travel bucket list places to visit.
Europe
Lynne – Around the World in 18 Years : Lapland was top of our bucket list. We had a short trip 2 years ago and have a magical 2 weeks over Christmas this year.
Janet – Falcondale Life : Germany is top of our list because my girls are both enjoying learning German at school, and many friends and relatives are German. However, I'm not sure when we are ever going to organise a tip to Germany because I am a bit uninspired about where to go and what to see. I like to book beach holidays and this doesn't fit! I think the solution will be a Christmas markets trips.
Carrie – Flying with a Baby : Good question! I always find it hard to decide as I do like to visit new places, which is hard owing to my old job (in the airline industry). However, I would love to take them to Pompeii. They are at the age of being completely fascinated by volcanoes plus I think it offers something for adults too. And everyone loves pizza!
Kelly – Reduced Grub : Working for an airline has had me dragging my family all over the place for exotic and cheap holidays. However, we are on a mission to discover our own beautiful British coastlines. Cornwall be afraid, we are coming!
Emma-Louise – Even Angels Fall : We are really excited to be taking the children on a cruise with us this summer around Northern Europe. I want to explore different countries with the kids and I'm really looking forward to making memories with them on the trip, especially travelling around the scenic fjords in Norway. I want the children to discover different cultures and I think Norway is a brilliant place to start. That's why it's top of our bucket list.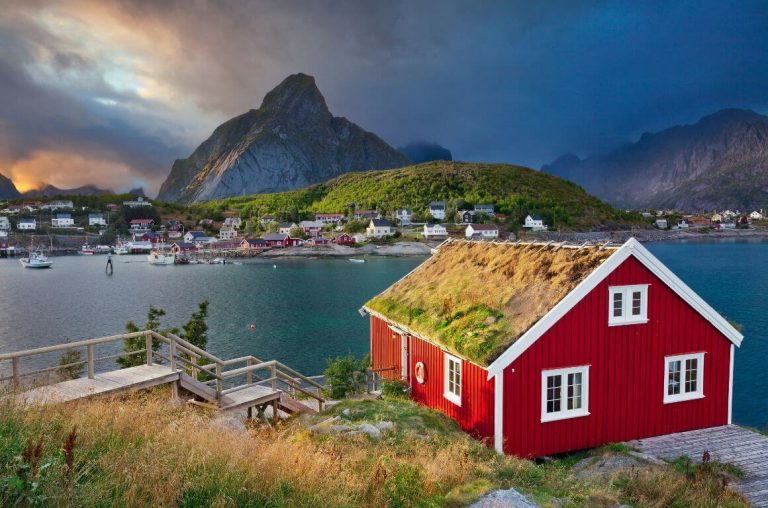 North America and Canada
Nikki – Yorkshire Wonders : We love Orlando as we are huge theme park fans. You can do the big parks like Disney World or Universal, or a combination of lots of other smaller attractions. There are lots of shows and great restaurants available and the transport is easy if you don't like to drive abroad. The weather is fab too!
Emma – Me and B Make Tea : For me, it is America, and not just Disney. There's absolutely so many fab places to explore with kids, from West to East coast. I'd love to do a road trip when my boy is a little older. Having travelled in the States a lot for work, I've visited loads of places that would be awesome for a family trip.
Sinead – Sinead Latham : We would love to go to Canada with the boy. To go and explore a place that is full of so many different landscapes is a once in a lifetime trip. My parents went for their 25th wedding anniversary and it remains one of their absolute highlights.
Emma – Happy Family Hub : I'd love to go with our family to California. I've got some family over there in Santa Cruz. We last visited as a couple five years ago pre-children and would really like to take our daughter there to meet the rest of the family and show her some of the wonderful sights we saw on our road trip.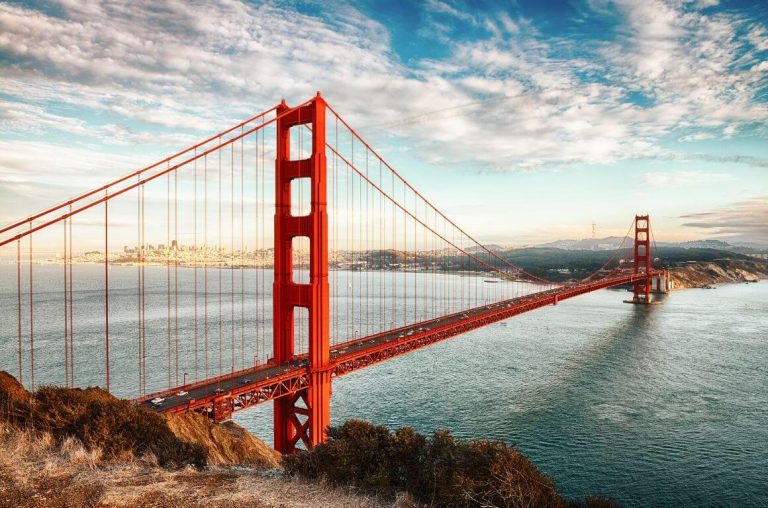 Asia
Leona – Wandermust Family : Singapore – we had to cancel our trip there last year, but I think it looks so family friendly with a mixture of city activities and beach (Sentosa), plus it has Universal Studios. So much for the whole family.
Raimonda – Cosmo Mum : On top of my bucket list there's Japan. I would love to go there with all the family. I love their passion for technology. It would be awesome to visit one of the technology or games/toy fairs as the kids would enjoy that.
Lindsay – Newcastle Family Life : Thailand is top of my list, it always has been ever since I was a teen and watched the film The Beach. I think it looks like a beautiful country to visit, I love Thai food and I keep hearing great things about it from everyone who has visited. I have been looking to visit next year for our family honeymoon.
Polly – Our Seaside Baby : India is top of my list! It's a country like no other, so vibrant and full of life. There is never a dull moment. The country, people and religions are diverse and enriched in history and culture. It has something for everyone. I am half-Indian and my dad's side of the family live in Kolkata, West Bengal, a place I'd love to visit. I've also travelled to the beautiful beaches in Darjeeling and to many of the famous landmarks such as the Taj Mahal. I recommend it to anyone, it will certainly change your perspective on life.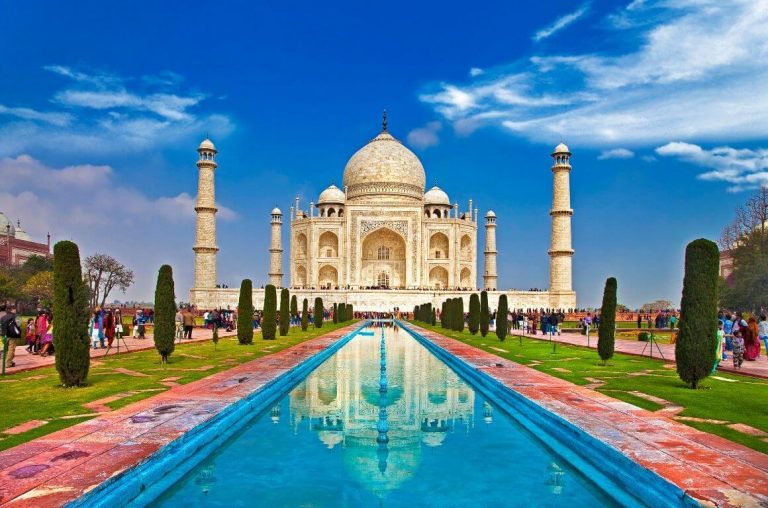 Central and South America
Jemma – Have Kids Will Travel UK : Costa Rica for us. We love that it's got adventure activities, jungles and beaches and an abundance of wildlife so suits us down to the ground. Can't wait to go one day.
Katie – Living Life Our Way : I have a long bucket list but one of my main dreams is to visit the Galapagos for all the wildlife.
Hannah – Adventure Travel Family : The Galapagos Islands, for the incredible scenery and abundant wildlife.
Emma – Wanderlust and Wet Wipes : If I could take my family anywhere it would have to be Ecuador for a few reasons. Firstly, it was where I took both my gap years. It was (and is) a place that has had an enormous impact on me. It feels really important to me to take my family there, so they can see the place that literally changed my life. Since going there, I became fluent in Spanish and learned to dance (sort of haha).
I'd love to share those 2 passions with my family. Ecuador is an incredible place with so much diversity. From the many cities perched across the Sierra, to jungle in the East to the stunning beaches in the West Coast, not to mention the Galapagos Islands. I really can't think of a good reason, other than living on the other side of the world (which we do), not to take them!
Pete – Household Money Saving : I would love to take my family to see the Panama Canal. To make a waterway that long is just an amazing feat of engineering. My kids love rivers and bridges, so it would be great to spend a couple of weeks there.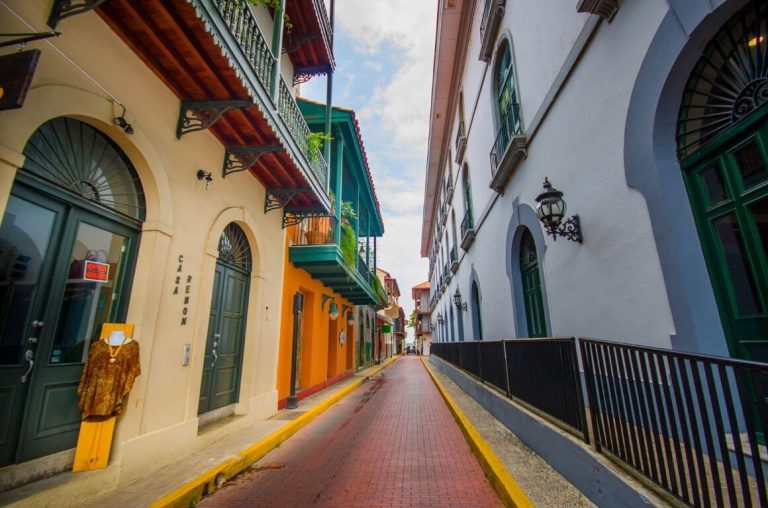 Australasia and Pacific Ocean
Alana – Baby Holiday : New Zealand and the Cook Islands are top of my list. Me and my husband visited both when we were travelling, and I'd love to take our boys there. We'd hire a camper van to travel around New Zealand and spend a week or so snorkelling in the Cook Islands. It's just the flight putting me off! My husband and I spent two weeks in the Cook Islands during a gap year, and there was couple with a toddler staying at the same place as us. He looked so happy and free playing on the beach, and all the locals loved him. Since then I've wanted to go back when we have a family, so I can experience it as a mother. The island was completely remote and had no electricity, and I'd love for our boys to see such a different way of life.
Kristie – Mamma Prada : I would love to take my children to New Zealand when they're a bit older. I think taking in the sheer wonder of nature, and he great scale of mountains, lakes, space for little Londoners would be eye-opening.
Jo – Cup of Toast : New Zealand is at the top of our travel list. We have relatives there and went for our honeymoon which is nearly ten years ago now. I would love to go to Kaikoura and go Sperm Whale and dolphin watching with my boys, I think they'd love it! They would like to see a Kea too and I fell in love with Nelson at the top of the South Island, so it would be great to go back there as well.
Hayley – Miss Manypennies : Australia is at the top of my list for family travel. A lot of my family emigrated there before I was born, and I have so many relatives there that I've never even met. I'd love to take my kids to meet their (2nd) cousins! That and the beaches, the weather and the amazing sights, like the Great Barrier Reef. We'd love to do a big tour to take everything in.
Lynn – Glasgow With Kids : New Zealand is top of our family bucket list. I travelled around NZ with my husband as part of our honeymoon and saw just how family and campervan friendly it is. I basically want to recreate that whole trip with our kids along for the ride. Places I want to take them are the beautiful beaches in the north of North Island, to see glow worms glowing in caves and to visit Hobbiton. In South Island I'd take them to Kaikoura to see baby seals on the beaches, we'd stand on a glacier and I'd take them down to the bottom to the absolutely stunning Fjordland National Park. So many places to take them. It's an amazing place and I can't wait to be able to show it to them!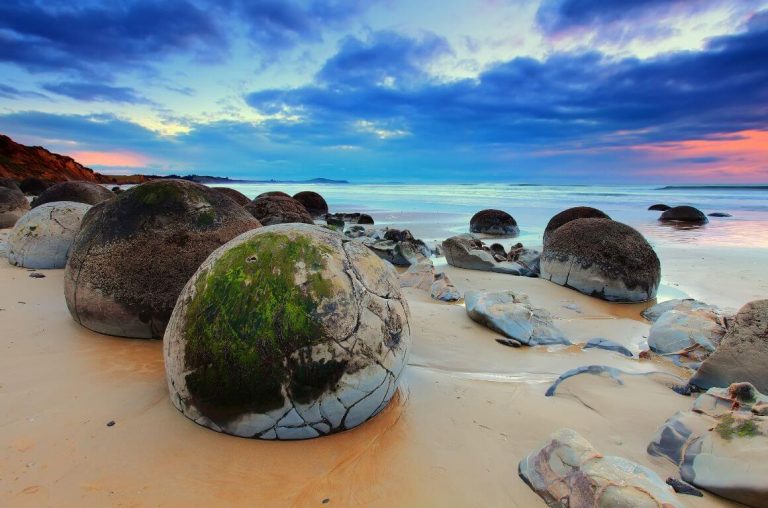 Africa
Emma – Emma Reed : It would have to be a safari in Africa. I've dreamed of seeing the animals there since I was a child and I would love to finally do it and take my children, so they can experience it the way I longed to.
Liberty – Liberty on the Lighter Side : South Africa is always at the top of our next destination bucket list, not only because now we live in Ireland we miss our family, but also because there are still so many beautiful places in that country we still have to show our kids. Only our eldest was born there, our younger three have never seen the Drakensburg, gone whale watching or seen a leopard in the wild. They also haven't visited Namaqualand in full bloom or touched an elephant…sigh.
Victoria – The Growing Mum : Seychelles! My parents moved there for 4 years when I was 10. I was too pre-teeny to enjoy its beauty but looking at the pictures now, it's so beautiful. I'd love to go back with my family to really take it in and show them a part of my childhood.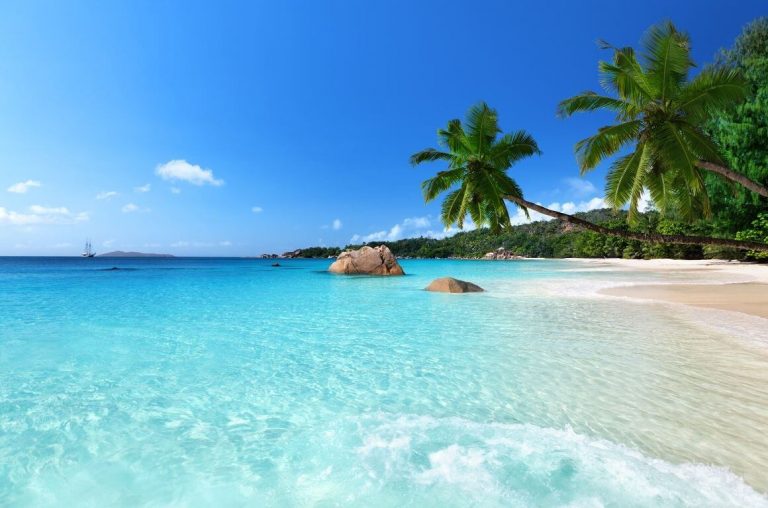 Summary
As you can see, my fellow bloggers have a range of places top of their family travel bucket lists. I love seeing all the different places people want to visit and the reasons behind it. For now, I am trying to convince the hubby to let me book flights and AirBnB's somewhere. So, watch this space.
What destination is top of your family travel bucket list? Tell me in the comments below!
Cath x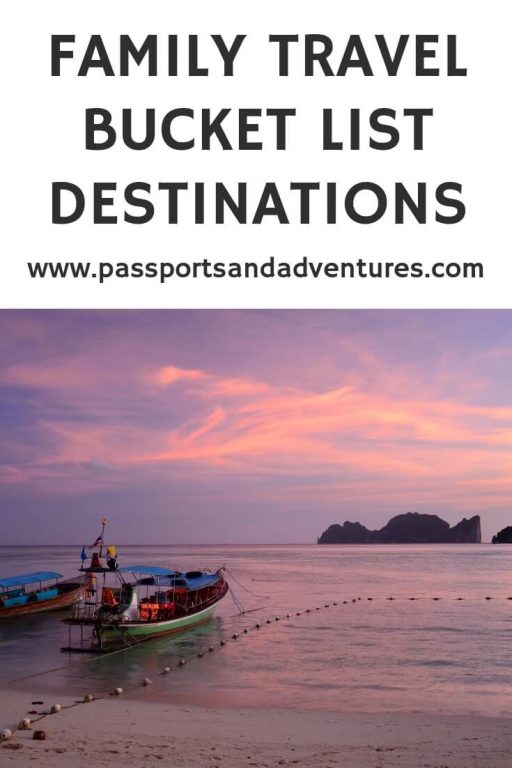 Related Posts