India, mysterious, magical and mesmerising, is a country that features in most travellers' bucket list. Even the most of seasoned travellers are amazed on their holidays in India. That is definitely not without cause. The potpourri of delights, challenges, rewards and in total creates memories of a lifetime.
Make the most of the delightful experiences offered, as you plan a family holiday in India with kids. The little ones will absolutely love the places and things to do in India. The experiences children have in the country will help them develop as open-minded personalities with a zest for adventure.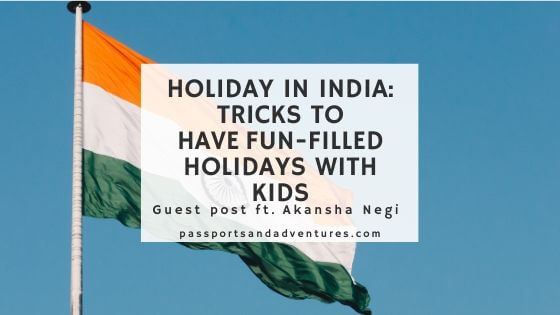 Photo by Naveed Ahmed on Unsplash
If you want to gift children the thrill of their lives, here are reasons to plan a holiday in India with kids .
7 Reasons to visit India with kids
1. Diversity
India is the land of diversity in every way. From geography, history, culture, food, religion and almost everything, India unites miscellaneous features. Kids absolutely love the diversity as the country represents a mini world.
If your idea of a family holiday in India includes trying out the unexplored or exploring beaches, islands, hills, jungles, backwaters, cities, ruins or historical sites, you will never run out of options. You entire family can do what their heart wishes, see what they want, eat what they like and have the best time of their lives.
Where else can you plan beach holidays in India with a desert escape? Visit hills, jungles, ancient ruins and happening cities all at one go. Nothing beats the thrill of having such a plethora of choices when it comes to tourist attractions!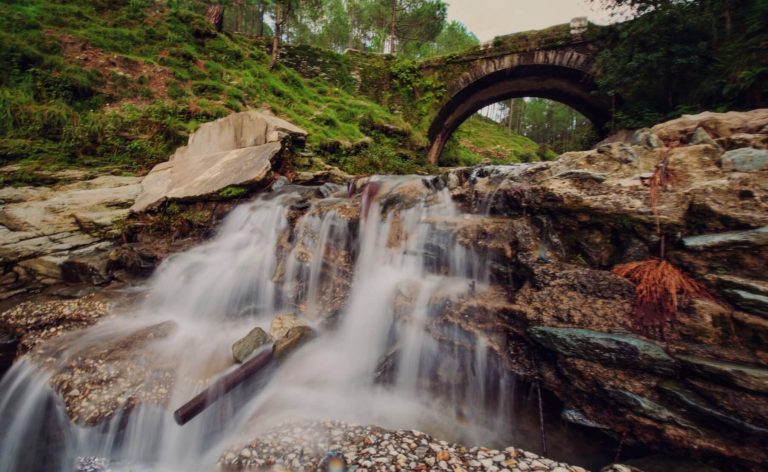 Lansdowne, India. Photo by Shubham Rawat on Unsplash
2. History
The history of India dates back to the Indus Valley Civilisation, one of the oldest civilisations in the world. Over the centuries, royal dynasties, invaders, as well as colonials, made their way to the country adding to the pages of history and therefore the culture. Kids love to know things and if introduced in the right way, they will simply fall in love with history. From the legendary tales of Kings and Queens to the stories of freedom fighters who struggled for Indian Independence, each of these chapters are nothing less than intriguing. Learning about each of the eras are among the top things to do in India.
The remnants of the history exist in the forts, palaces, temples, amazing architecture, museums, to name but a few. For the purpose of introducing the royal history of India – the Golden Triangle Circuit – covering the most glorious historical cities of Delhi, Agra and Jaipur is suitable for the entire family. Guided tours to Madhya Pradesh, Rajasthan, South India and East India also provide insight into the colourful history.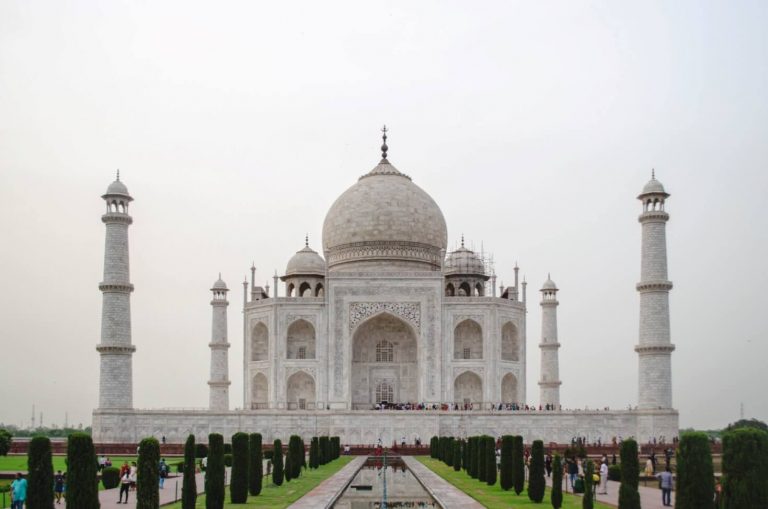 Taj Mahal. Photo by Atharva Tulsi on Unsplash
3. Natural Beauty
Blessed by nature, India is as picturesque as paintings. It has snow covered mountains, lush valleys, huge rivers, beaches along the Arabian Sea and the Bay of Bengal, tropical island archipelagos of Andaman and Lakshadweep, mysterious jungles, golden desert, tea gardens as far as the eye can see, valleys of flowers, and so much more. For your family holiday in India, you can choose any of the beautiful locations across the country.
The sun-kissed shores with swaying palms leading to cerulean waters offer a fun getaway, especially for the kids. Mountain peaks covered in snow are equally amazing. The best time to plan winter holidays in India, fall between the months of November to January. The backwaters are enamouring as it is altogether a different water world.
Beauty that is compared to paradise, lures travellers to India and this too make give you enough reasons to plan your family holiday in India.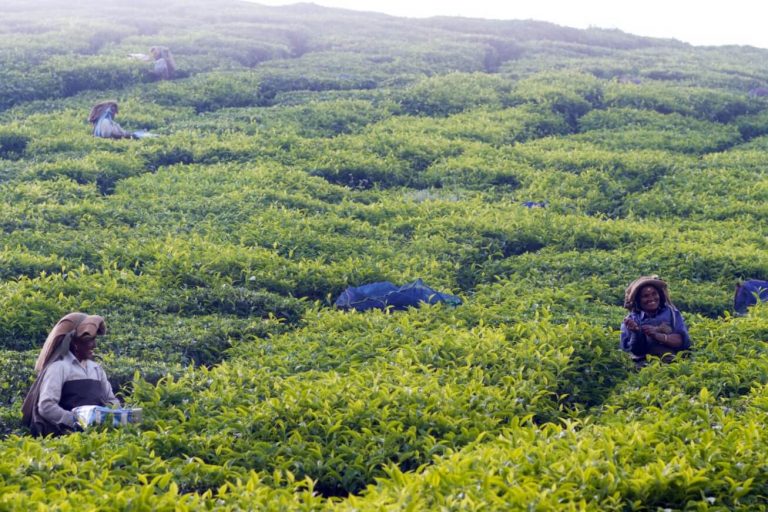 Munnar Tea Fields. Photo by Ian Wagg on Unsplash
4. Accommodation
When traditionally guests are treated to the likes of Gods, you simply need not worry about accommodation in India. The best of choices, for every class and every category, are available. From the best of budget accommodation to the incomparable pleasures luxury hotels, they all come with cherished experiences are for your taking.
A special category of heritage hotels in India, deserve a special mention. Many olden palaces, havelis and family homes are converted as luxury accommodations treating guests to royal amenities. Nothing beats the thrill of staying at these homes restored to accommodate the modern guests. Children especially love to explore the older buildings, learn about bygone days by going through the knick-knacks preserved.
The luxury brand chains of hotels also offer a good deal. You family will be hosted by hospitable staff willing to accommodate all your needs. Homestays in India are also a good option if you would to experience the feel of home away from home and the love of the Indians.
5. Experiences
India is one country with millions of experiences. Each city, each tourist site and all the people you interact will gift you amazing memories. When travelling with kids there are certain experiences that you should not miss.
Train tours in India, chiefly a ride on the luxury trains, is something that deserves a mention. Named among the best in the world, these royal trains offer wonderful itineraries that present India in all its past glory and present charm. Also on the list are the five Himalayan Mountain Railways of India listed as UNESCO World heritage sites that make for amazing memories.
Another unmissable delight you must include in your itinerary is a houseboat ride and stay. The backwaters of Kerala offer the wonderful experience that will let kids particularly have a blast.
And when talking about the thrilling experiences of India, safaris make the holiday complete from wildlife safari, jeep safaris or one on the camel exploring the golden sand dunes. Do add a ride on elephants, vintage cars, bullock carts and hot air balloons to your holiday.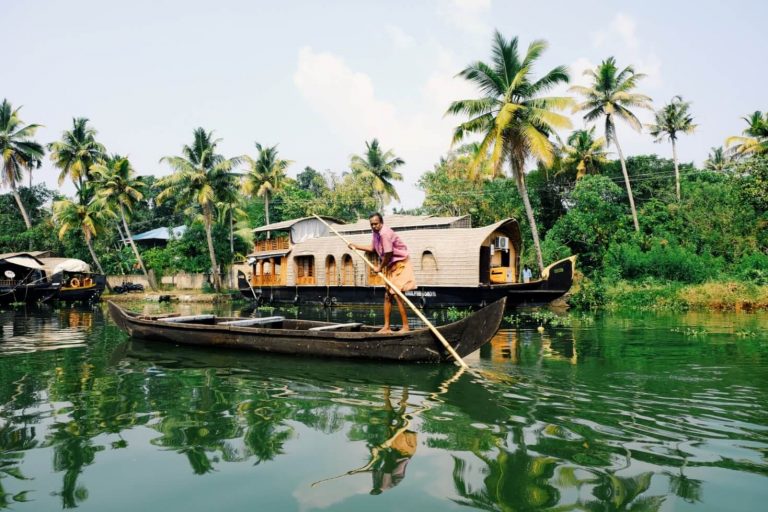 Kerala Backwaters. Photo by kyran low on Unsplash
6. Food
Diverse and remarkable like the country, Indian food is a pleasure for all your senses. Even the pickiest eaters can have something to suit their taste. What's amazing is each region has its own speciality of food. From main dishes to side dishes, there are varieties of snacks, street food, deserts, drinks, special feasts and more, so food gives you strong reason to take your family for holidays in India. Suiting preferences of all, the gastronomy is designed keeping in mind vegetarian, non-vegetarian, vegan or other food preferences.
Kids will fall in love with food and build a healthy relationship with nutrition. Do not stop at having a taste, cooking classes will only increase the appetite for Indian cuisine or rather the plethora of cuisines in India.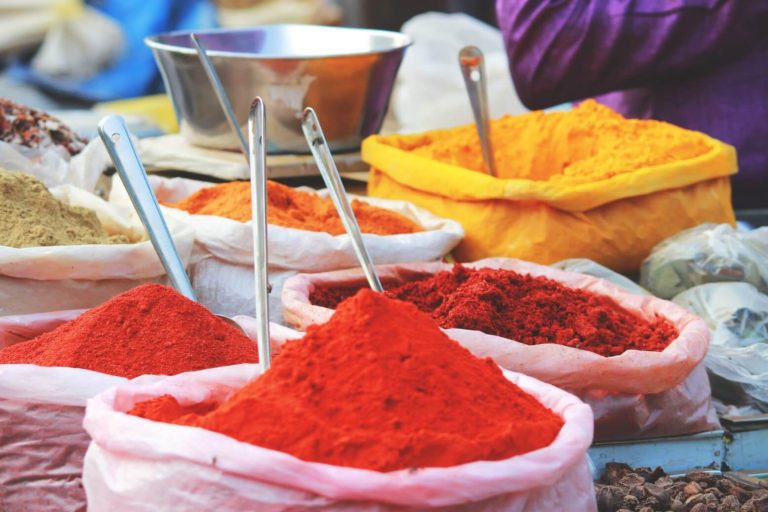 Spices, Mapusa. Photo by Akhil Chandran on Unsplash
7. Warm Hospitality
Amiable folks opening their hearts and homes for guests is a great lesson for kids. Compassion, empathy and treating everyone with love are common characteristics of Indians and you can experience the same on your trip to India.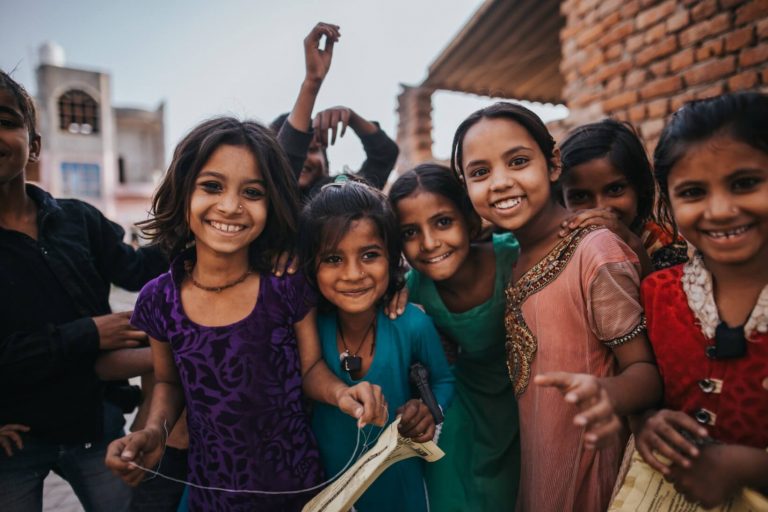 Indian children. Photo by Thomas Young on Unsplash
Useful Tips for a Holiday in India with Kids
Things to carry from home
Pack a first-aid kit which should include basic medicines for fever, loose motions, cuts and bruises along with antiseptic wipes, plasters, sting treatment, and a thermometer.
Carry inflatable high seats to boost the height whenever there are no high chairs available.
Baby carrier is a must pack on if you have a toddler. It's best to carry them rather than make them walk.
Sanitising wipes, sprays and skin products.
Comfortable cotton clothes.
Things to keep in mind
Bookings must be done in advance for flights, hotels and everything you plan for. Careful planning and the right bookings through the right agency are recipes to a wonderful holiday in India with Kids.
Food in India is a pleasure but be cautious of the place where you eat. Always go for hygienic places.
Brand the kids with your phone number & necessary details so that in the case of emergency you can be easily reached.
Things to avoid
Nothing spoils a holiday like bad weather. Research about Indian weather and season before making plans. Summer lasts from April to June, while monsoon arrives from July till September, and the best time to travel starts from October to March, the pleasant winters.
Do not over-stuff your itineraries. India has so much to offer but when travelling with little ones the itinerary must be relaxed so that you get to adjust, experience and have a good time.
To conclude, India has it all for a fun-filled holiday with family and kids. So make plans and gift yourself the experience of a lifetime.
Thanks so much to Akansha for this great post about holidaying in India with kids. It's certainly making me consider it as a possible holiday destination.
A soul bred in the mountains, Akansha Negi doles out travel inspiration from solo wandering, exploring heritage and culture, tasting local cuisine, adventures and experiences of her travels.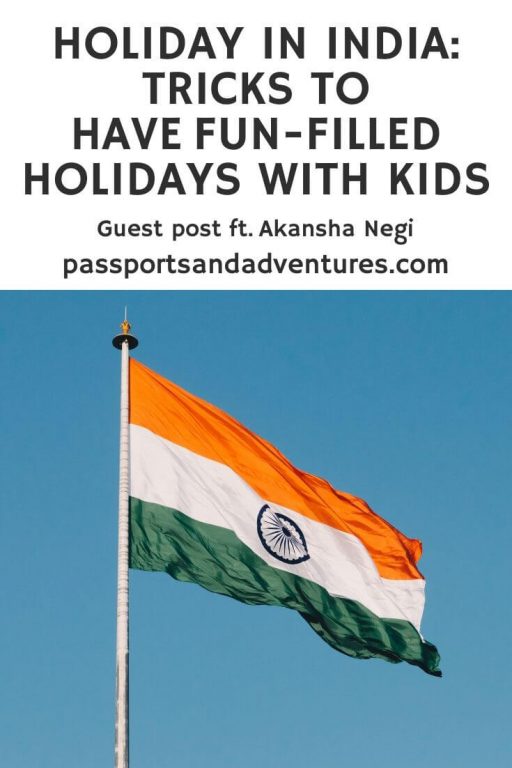 Related Posts