Most people will tell you one of their wishes and dreams is to visit Lapland. Families, couples, solo travellers, it's one of those destinations that tops most people's bucket lists. As if you needed any excuse, here are my top 10 reasons to visit Lapland, with kids, on your own, as a couple, these reasons are not just for kids!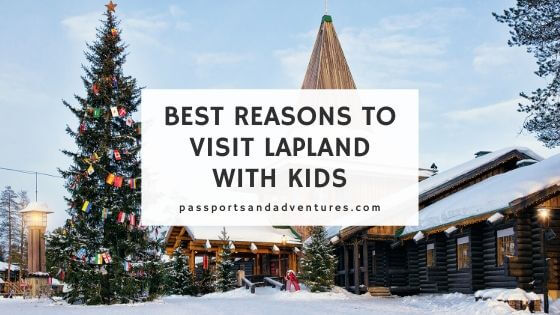 The Magic of Lapland – Why you should go
So, why you should visit Lapland with kids? Why should you venture north as a couple? Why go to Lapland at all?
If you are wondering where is Lapland, well, it is a region in northern Finland that is sparsely populated and bordered by Sweden, Norway, Russia and the Baltic Sea. Rovaniemi is the capital, the indigenous people are the Sami and it is also home to Santa Claus himself.
But, why should you go to Lapland, with kids or without. Let me share with you 10 amazing reasons why Lapland should be on your bucket list and why you need to visit this wondrous place on Earth.
Magical in wintertime
Generally, Finland in December is cold and covered in snow, making it a winter wonderland. It is the best time to visit Lapland, as the snow adds something a bit special to what would already be a memorable trip. White fields of snow as far as the eye can see, crunchy snow under your feet, trees covered in fresh snow, ready to rain down on you. Snow angels anyone? As long as you have the right clothes for Lapland to keep you warm, nothing will be more magical than visiting Lapland in wintertime.
Enjoy winter activities together
And of course, with snow and winter come winter activities including snowmobiling, skiing and snowball fights. Some of the best things to do in Lapland involve snow, whether you are visiting Lapland with kids or not. Things like a husky safari with Bearhill Husky are truly amazing. Dashing through a white forest at lightening speed, pulled by a team of husky dogs. Or if you prefer things a little slower, why not enjoy a trip through the forest on a sleigh pulled by reindeer. Whatever your winter activity of choice, Lapland in winter is the time to enjoy it.
Once-in-a-lifetime trip for many (or does it have to be)
While it used to be thought of as a once-in-a-lifetime trip, and for some it is, this spectacular destination can be enjoyed time and again by doing Lapland on a budget (read my post here about how you can visit Lapland on a budget, time and again). Some people choose to use a travel agency to visit this destination, and this makes it a once-in-a-lifetime trip. Whether you make the journey once, or take a few trips, Lapland is an amazing destination which will result in unforgettable memories that will last a lifetime.
Chance to see the Northern Lights together
During a Lapland visit, there is something a lot of people hope to experience and that is seeing the Northern Lights, or the Aurora Borealis. Lapland is located mainly within the Arctic Circle and is one of the best places on the planet to view the Northern Lights when the conditions are perfect. Some people get lucky, some don't. But a visit to Lapland is one of your best chances for viewing this spectacular display together. While you can't control whether you see them or not, make sure this magical experience is on your Lapland bucket list.
Visit an igloo
If you've always wanted to visit an igloo, then Lapland is one of your best chances to do just that. At Santa Village in Rovaniemi, Snowman World is an igloo structure made of ice which you can visit during your time in Lapland. The carvings inside are truly awe-inspiring. The other alternative is to book into the best place to stay in Lapland, a glass igloo. Several resorts around Lapland have glass igloos for people to staying in, with amazing views of the night sky, giving you an even bigger chance of seeing the Northern Lights as mentioned in the previous point.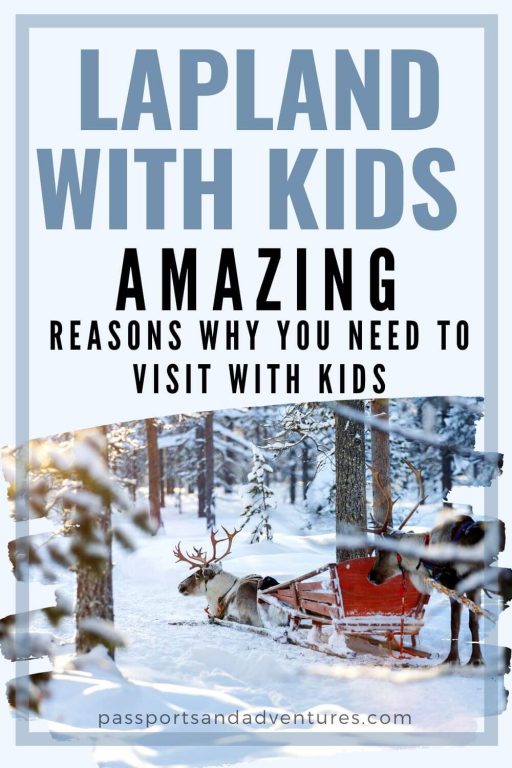 Learn about Lappish culture and the people
Whether you are visiting Lapland with kids or not, you should take the chance to learn about the Lappish people and their culture. Two of the best places to do this is in two of the Rovaniemi museums, Arktikum and Pilke (find out a bit more about these museums in this post). These museums give an insight into the Lapland region, it's people, the diversity of life found there and also how the forest plays such an important part in the Lappish way of life. And if you want to know more, one of the best things to do in Lapland is take a trip to meet the Samis, the indigenous people. Some tour operators and the local tourism boards will have excursions to do just this. So, if you would like to do this, check out the tourism board for the area of Lapland you will be visiting for more information.
Experience an overnight train ride
Visiting Lapland can give you a chance to experience an overnight train ride if you choose to visit Lapland DIY. By flying into Helsinki and taking the overnight train, you get this opportunity, and, for kids, this will add to the magic of the trip. How long does it take to get to Lapland by train? Approximately 12 hours, which is why going overnight is best. You leave Helsinki in the evening, get a night's sleep rocked gently by the movement of the train, and wake up to perfect fields of white snow and arrive in Lapland the next morning ready for your adventure.
Meet Santa's Reindeer
If you are going all the way to Lapland with kids, meeting Santa's reindeers is a must-do. And most, if not all the resorts in Lapland can offer you the opportunity to do just this. And while you are at it, why not take that slow and gentle sleigh ride through the forest I mentioned earlier. Of all the Lapland things to do, a sleigh ride with one of Santa's reindeers will be something never-to-forget.
Train to become an Elf
One of the things our son enjoyed the most during our trip to Lapland was the chance to attend Elf school at Santa Park (read our review here). Lapland, for kids, is a magical playground and what better way to enjoy the magic of Lapland than to train as an elf. Learn how to sneak around undetected, discover the different jobs they have, and have fun in the process. Kids will love this activity, so make sure to add this to your Lapland itinerary.
Meet Santa Claus in his home
A trip to Lapland would not be complete without visiting the most important resident of the region, Santa Claus or Joulupukki to give him his Lappish name. And you don't need kids as an excuse either. We saw plenty of couples and other groups of visitors without kids waiting to visit the special man. So, ensure your visit to Lapland includes time to visit Father Christmas.
Summary
There are whole host of reasons why you should visit this part of Finland to experience the magic of Lapland. From sleigh rides with Santa's reindeer, winter activities, and more, Lapland is a magical place to visit and everyone should visit at least once, especially with kids.
Cath x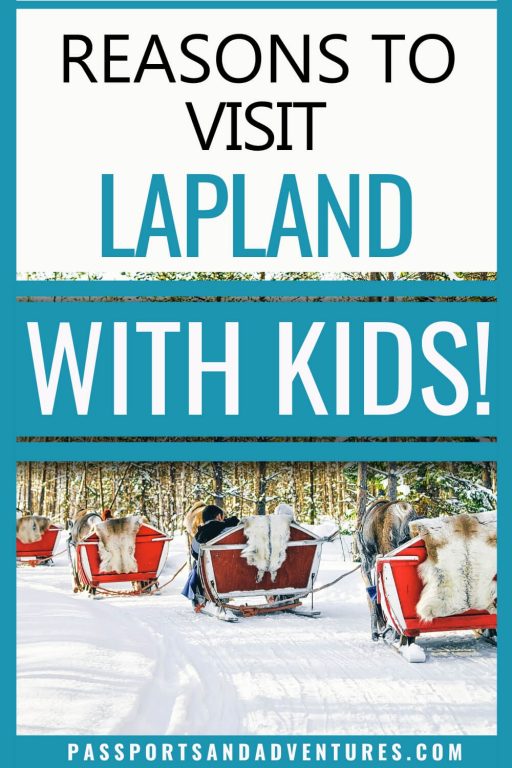 Related Posts