When we talk about bucket lists and the places on it that we want to go to, we often forget about the little people in the family. So, in this post I thought I would create the ultimate Europe bucket list for kids. These are the best places to visit in Europe with kids like European landmarks, theme parks, natural wonders and more.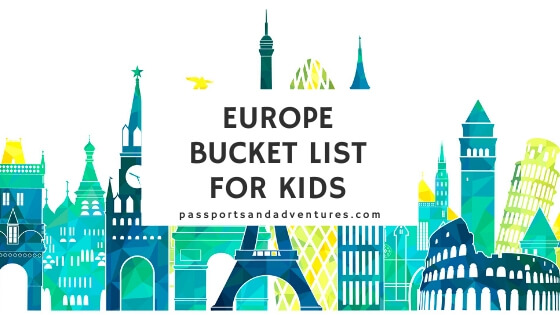 Bucket list
a number of experiences or achievements that a person hopes to have or accomplish during their lifetime.

~ definition
In this post you will find a list of the best places in Europe to visit with kids and that you should put on your kid's bucket list for Europe. From famous landmarks, to awesome theme parks, natural wonders of Europe and some of the top attractions in Europe, this is the ultimate bucket list of things to do in Europe with kids. You'll also get an idea on some of the top European destinations for families.
My fellow bloggers have kindly help me collate this list and they have recommended some amazing things to do in Europe with kids and that should be bucket list items. Let's check them out!
Ultimate Europe Bucket List for Kids
Disneyland Paris, France
Arguably one of THE best places to visit in Europe with kids must be Disneyland Paris. Home to Mickey and Minnie Mouse, Donald Duck, Goofy and many more favourite Disney characters, it is one of the top places to visit in Europe if you have kids (or not!). If this is not on your kids bucket list, it should be.
Disneyland Paris is a magical place to visit with kids. From enjoying rides to meeting their favourite character, from watching one of the famous Disney parades to eating with the characters, kids will simply love visiting Disneyland Paris. Let them dress as their favourite character for their meet and greet visit and watch the interaction they will get and the look of joy on their faces.
Disneyland Paris will transport even the oldest of kids back to their childhood with memories of their favourite films and the characters that started their love of Disney. Parents can enjoy rides alongside their kids and make memories that will last a lifetime.
Whether you stay in a Disney hotel or are visiting for a day, just make sure you plan your visit well. Book your meals in advance, get a hold of the timetable and get your kids involved in planning your Disneyland Paris itinerary. The excitement levels will increase, I guarantee you. If you need any help, I've put together a post with all the hints and tips for visiting Disneyland Paris with kids you will ever need! The only question remaining is: when are you booking your trip?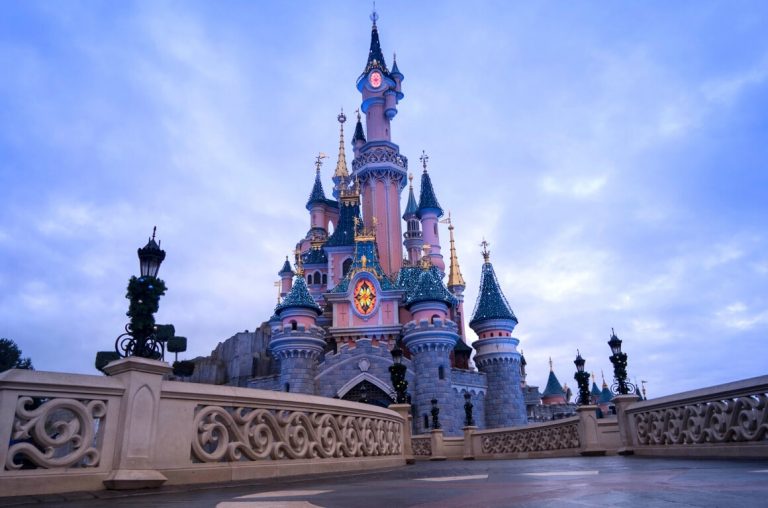 Lapland, Finland
One of the best places to travel in Europe with kids is Finnish Lapland, home to Santa Claus himself. In December, and in the run up to Christmas, it is one of the most amazing places in Europe. A white wintery wonderland comes alive with the excitement and cheery voices of kids, families, and other visitors.
It has certainly been the highlight of our son's trips to date and he keeps asking "when can we go back to Lapland?". Of course, every child would love to visit Santa in his hometown in Lapland but there is a lot more to do there that makes it one of THE bucket list places to visit in Europe.
Aside from Santa Claus, if you visit Rovaniemi with kids there are a host of other things to do with them. You can visit SantaPark, the underground home of Santa where you can attend Elf School, visit Mrs Gingerbread's Kitchen, play in an Angry Birds playground and ride a very cool train.
Santa also resides at the Santa Claus village where kids can visit him, send post cards to loved ones, visit Snowman World, ride a snowmobile, enjoy a reindeer sleigh ride and see some huskies.
There are also two great educational and interactive museums to visit, Arktikum and Pilke, conveniently located beside each other. One is dedicated to life in the Arctic Circle, the other to the role forests play to the people and fauna of the region. Both have interactive exhibitions and displays designed to engage kids.
For all of these reasons and more, Lapland is one of the best places to go in Europe with kids.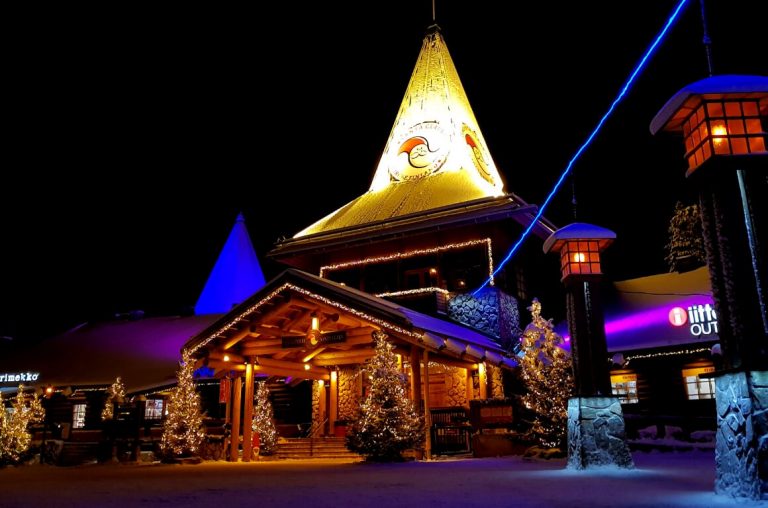 NEMO Museum, Netherlands
Amsterdam as a city is a majestic place to visit. With canals, waterways, and an abundance of things to do, it's not a surprise that it is also home to one of the best children's science museums in the world, NEMO Science Museum.
Housed in a building that looks like a partial ship and is quite mesmerizing in person, the exterior has a green, rusted tint to it, and appears to come out of the water. The inside is enormous, with an open layout and 5 floors of exhibitions.
There are at least 12 exhibitions at the NEMO museums which include an exhibition about humans, mathematics, the relationship between elements, life in the universe, the power of water, wind and energy, and even dedicated innovations exhibitions. There is a science laboratory where children can put on lab coats and take part in guided experiments as if they were in a real laboratory setting. In one section, there is a real world example of a machine that shows the logistical process of ordering and sending packages around the world. This is a hit with kids as they can interact with the machine and change the way and direction the packages are sent using balls. Smaller children will be delighted in the bubble area, where they can step into large bubble wands and have someone create a bubble around them.
NEMO museum is a wonderful place for children to learn about science and all the different ways it can be fun. Children learn why science is important and see how it directly impacts their life. NEMO's hands on interactive exhibitions make it possible for children to discover new ways to learn and love science.
Diana – Travels in Poland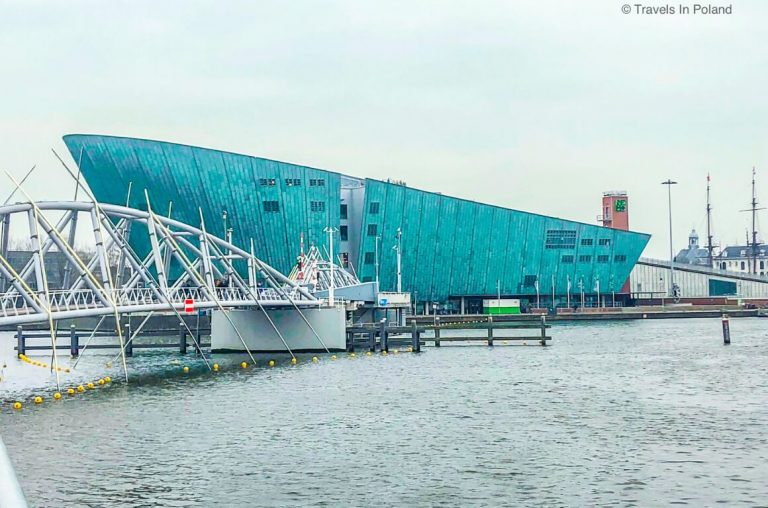 Efteling, Netherlands
Efteling fairytale theme park is found in Holland and should be added to every child's bucket list no matter how old they are. Easy to reach by car or plane, either way, it is just a short trip from the UK and is the perfect place to visit for either a weekend or a day combined with a bigger trip.
Efteling offers the whole family something magic. Whether you have toddlers or teenagers, there is something for everyone from fairy-tale walks of make believe where you can see some of your favourite bedtime characters such as Little Red Riding Hood, Sleeping Beauty, a fire breathing dragon and a storytelling tree, to rides for the whole family which are more enchanting than words can describe.
For the thrill seekers out there, there are a number of roller coasters which they can whizz round on and enjoy the magic just as much.
As well as rides, Efteling also puts on a number of park shows and performances each day which is also included in the price. And come nightfall, you must make your way to the lake where there is the most magnificent light, water and fire show in front of the castle.
Efteling provides a selection of different accommodation options on site making a trip to Efteling even more magical. The Efteling hotel is right on the parks doorstep, whilst the lodges and larger houses are just a short walk away. This really is a great place to add to your Europe travel bucket list or if you are visiting Holland with kids.
Anna – Twins and Travels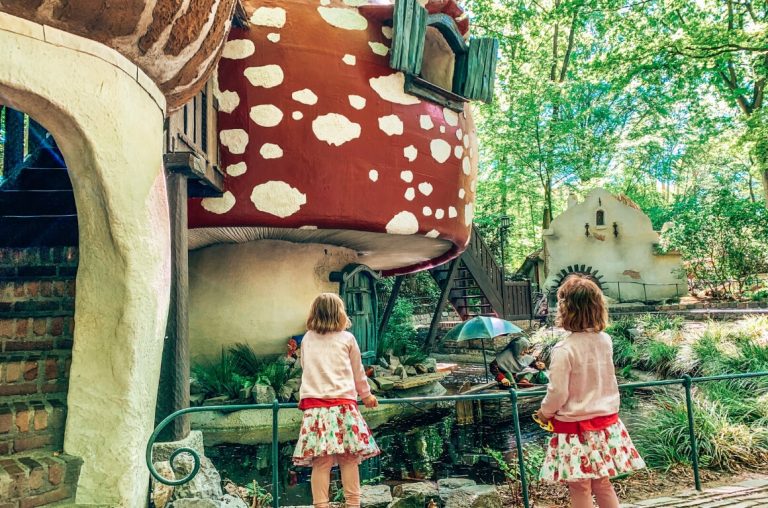 Alton Tower and Drayton Manor, UK
Both Alton Towers and Drayton Manor are theme parks in the county of Staffordshire, England, and both should definitely be on your kids' European bucket lists. You can visit either of them, and easily spend a weekend at Alton Towers, but additionally the drive between them is less than an hour, so both can be done in combination.
Alton Towers is one of England's premier theme parks, part of the massive Merlin Entertainment Group. But kids don't care about that – what they will love is how expansive and varied the park is. For the little ones, Cbeebies land near the main entrance will delight with rides from Teletubbies, Peter Rabbit and Postman Pat among others. Then there's Cloud Cuckoo Land behind the house as well.
One of the favourites for kids when they hit 0.9m in height is the Runaway Mine Train. There's also my favourite ride of the park Duel, where you'll sit in a cart zapping targets in a haunted house for points. At Mutiny bay where they can play for toys (and spend all of mum and dad's money) and see Sharkbait Reef, a Sealife centre with fish.
And for the thrillseekers over 1.4m tall, there's the big boys – the straight dropping Oblivion, the twisting Smiler, the dangling Nemesis, the supermanesque felel of Galactica and Rita for the speed freaks.
Even better, you can make a weekend or three day trip of it. Stay at the Cbeebies Hotel, the Splash Landings Hotel (with attached water park), or the Stargazing Treehouses amongst other places.
Over at Drayton Manor, you'll find an older park but family run, with plenty for kids. There's Thomas the Tank Engine land and a 12 acre zoo with birds, tigers and monkeys to name a few. There's also Shockwave and Stormforce 10 for the thrill seekers.
One of the best time to visit Drayton Manor is for fireworks nights where tickets are normal price, but you get to stay for a fantastic fireworks display across the lake. Alton Towers also has fireworks and both are fabulous, but Drayton just pinches it. Drayton also has its own hotel if you want to make two days out of the visit.
However you do the parks, the kids are bound to have an amazing time.
Dave – Dave Chant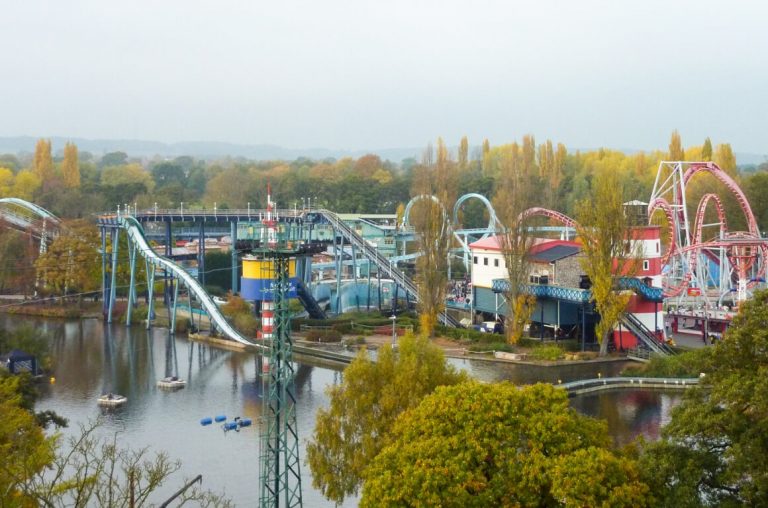 Colosseum, Italy
The Colosseum is one of the most easily recognizable buildings in the world and one kids tend to know well.
Whether they have encountered it in school or on books, it is a place that quickly sparks their imagination and indeed, it is so interesting and beautiful it should appear on any kid's Europe bucket list!
It offers incredible learning opportunities and it is also a breathtaking sight, worth seeing even just for the visual impact of its massive structure.
The Colosseum dates back to the I century AD and was built as a stadium: it could take over 50,000 spectators and hosted several types of shows including gladiator fights and animal hunts.
Kids tend to know about the gladiator fights but there is a lot more to the theater than its bloody past and a guided tour is a fun and easy way to learn about it in a fun and entertaining way: the Colosseum is full of stories!
A tour of the Colosseum brings you two several parts: the main arena, where you can stand and imagine what it would have been like to have all the eyes of the public and the Emperor on you.
The underground area, where they kept the wild animals as they got ready for the show. And the very top floor, from where you have incredible views over Rome.
Between its beauty, mighty size and historical significance, the Colosseum truly is a bucket list worthy site! You can find our tips for visiting the Colosseum with kids here.
Marta – Mama Loves Rome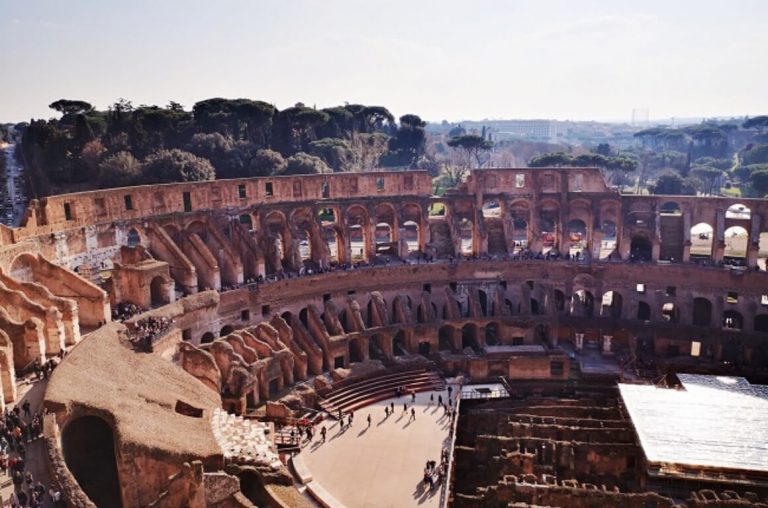 Puy du Fou, France
One of the best places to visit in Europe with kids is Puy du Fou in France. Located in the Vendée region, Puy Du Fou is a household name in France and the country's second most visited theme park.
It calls itself a theme park but there's not a single rollercoaster or ride to be seen. Instead, the park stages lavish shows based on moments in European history that are a combination of Cirque du Soleil acrobatics, Vegas' theatrics and West End plays. It may sound a little odd but it is, in fact, brilliant.
Fireworks, explosions and ships rising from lakes are just some of the effects you'll see at Puy Du Fou. Set over 55 hectares of forest, the theme park started in 1978 with an amateur reenactment of the history of the region. Today, this show is known as La Cinéscénie, the biggest night time show in the world that performs to an audience of 14,000 people in high season. The park stages 19 spectacular shows, including seven blockbusters. Performances are staged up to seven times a day, welcoming some 2,400 to 6,000 visitors per performance. Some of the best shows include Les Vikings, Le Bal des Oiseaux Fantomes and Le Secret de la Lance but really, they are all very impressive. If you're visiting France with kids, make sure to add Puy du Fou to your list!
Katja – Globetotting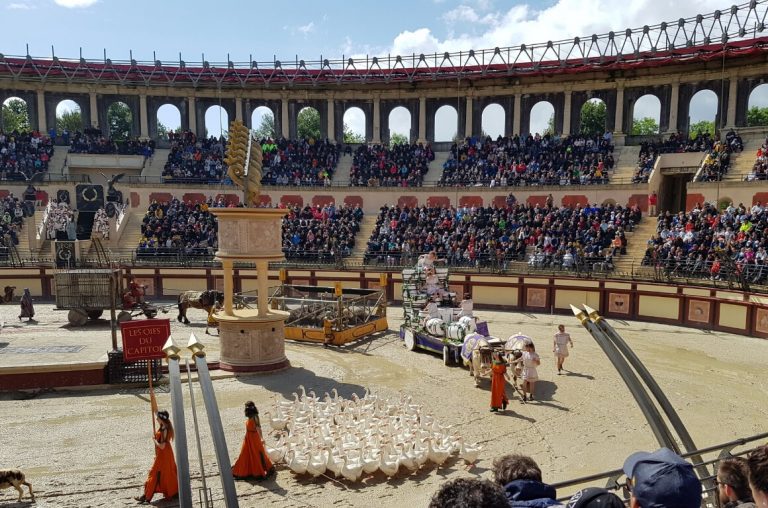 Photo Credit: Puy du Fou
Bokrijk, Belgium
Bokrijk in Genk, Belgium might not be a place that immediately rings a bell, but it definitely earns a place on this bucket list for kids!
This large domain with open-air museum takes you back in time to the year 1913 but in a way, unlike one you've ever seen. Instead of watching, a visit to Bokrijk makes you actually live history. There's also a newer section which focuses on the Sixties.
Listen to the local pastor's preach, take a lesson at the school or watch the blacksmith at work. You can also play old games and walk on stilts at the Games Barn or buy traditional Belgian candy at the charming candy store. For an additional €5, you can participate in a workshop in one of the craftsmanships demonstrated in Bokrijk. You can
choose between baking bread, pottery or working with textiles, leather or wood.
Apart from the museum, there's also an arboretum and a large playground to enjoy. There are many cycling routes at the domain, including one where you'll cycle through the water of the pond. Also, buy a ticket for the horse-drawn covered-wagon for another unique experience.
The entrance fee for Bokrijk is €12,5 for an adult ticket and a mere €2 for kids age 3-12. You won't be done in 1 or 2 hours: this is definitely a place where you can spend an entire day.
Barbara – Next Stop Belgium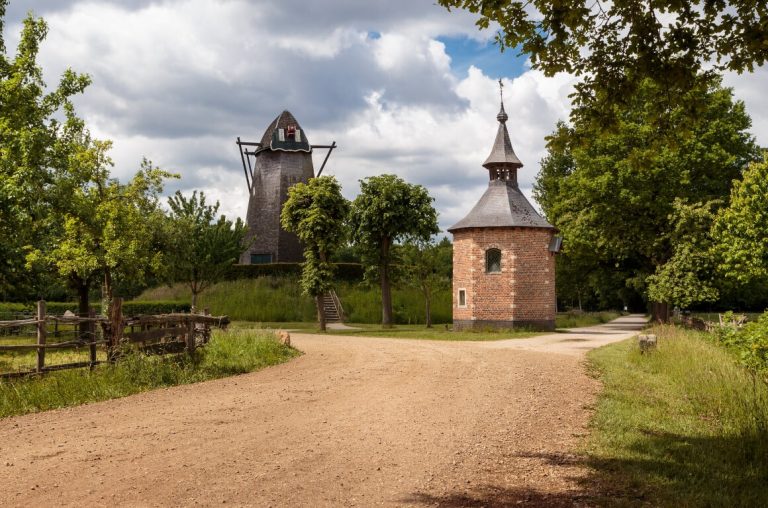 Stock Photo from Deposit Photos
Plitvice Lakes National Park, Croatia
Imagine stunning waterfalls, pristine lakes and fun wooden boardwalks, Plitvice Lakes National Park will impress anyone who visits. Even kids who are sometimes less impressed by incredible landscapes will be able to appreciate the beauty of this place.
Plitvice Lakes National Park is comprised of 12 upper lakes and 4 lower lakes, with boardwalks and hiking trails winding past waterfalls and around the lakes. There are numerous routes to take plus a train and electric boats to cut off some of the walking, if desired. Even the boat ride and train are likely to get some kids excited. The walking routes are relatively easy, with some that are primarily on wooden boardwalks.
Kids who are nature lovers, will love getting off the most popular trails and exploring the forest surrounding the lakes. The wooden boardwalks provide ample opportunity for kids to get up close to the water and waterfalls (just be cautious, as there are no rails or protective barriers along the edges). Visiting Plitvice Lakes with kids is so worth it. Even on the busiest days, you can find solitude by arriving early, visiting the main routes first then finding a quiet route off the main trails. This is definitely a place to add to every kids Europe bucket list.
Celine – Family Can Travel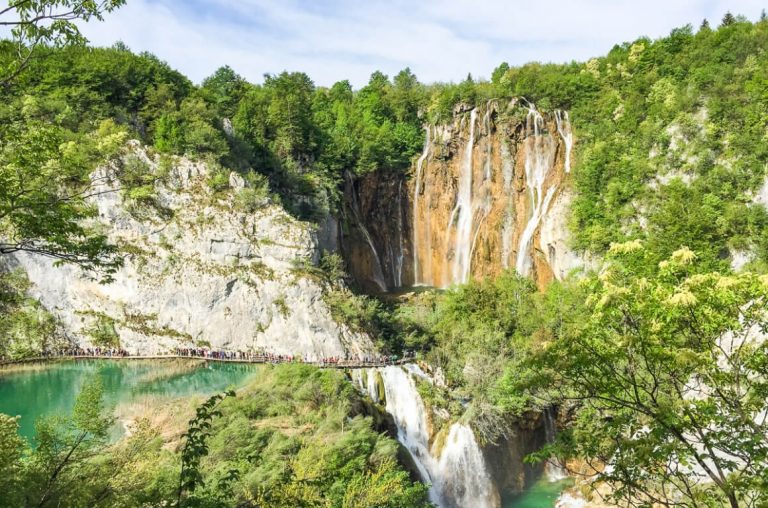 Parc Guell, Spain
Park Guell, sitting atop Barcelona, Spain, is one of Europe's highlights for kids without being just a "kids attraction". As a parent, you can feel great about exposing your child to public art at its finest and teaching them about world-famous artist Antoni Gaudi. Unlike a traditional indoor museum, they won't hear any snooty guards telling them to be quiet and keep their hands in their pockets. No, Park Guell is the perfect place for kids of all ages to see art up-close in a fun, stress-free way.
Even without the layers of learning, kids will love Park Guell. They can run around the serpentine paths unfettered, find the fairytale-sized mosaic salamander on the stairs, wonder at the gingerbread houses and expansive city view below the main observation deck and even let loose at the sweet little playground if you have to wait for your turn at the top.
While you're planning your family trip to Spain, be sure to book your Park Guell tickets as soon as you know when you'll be in Barcelona. In the last few years, crowd control measures have been put in place to make the experience more enjoyable for all visitors and to fund maintenance and improvements. You may sometimes be able to find same-day tickets at off-peak times of year, but in peak season they may be sold out or much later in the day (and Park Guell is not centrally located though it's easy to access by bus). For those visiting with very young children, it's more pleasant to use a baby carrier than a stroller, as the central staircase is a must-see highlight.
Melissa – The Family Voyage

Parthenon, Greece
There are few places more iconic than the Parthenon. With it's stunning columns high atop Acropolis hill, it's a wonder worth of any Europe bucket list, especially one for kids.
If your kiddos are anything like mine, they're completely fascinated by Greek mythology. As the city of Athens and it's crown jewel were dedicated to the goddess Athena, it's a perfect opportunity to do some teaching about the Greek gods and goddesses.
A visit to the Parthenon is also a perfect jumping off point for a lesson about art and architecture. There are a number of examples of different styles of columns, and many that are extremely well preserved. Plus, the extraordinary Acropolis museum at the bottom hill provides many more examples with terrific explanations.
Set in a large compound, the Parthenon also has plenty of space for little ones to run around while parents take in the ancient history. It's an excellent spot to get out some wiggles (lots of steps to get to the top!). Plus, I can't imagine a better setting for a game if I Spy at the top – the various friezes can keep anyone entertained for hours. Be sure to take some binoculars to make it super fun for younger children to spot characters.
Don't forget to incorporate some movies and reading beforehand – Hercules and Percy Jackson are some really fun, kid-friendly options that will get your kids super eager for a visit!
Preethi – Local Passport Family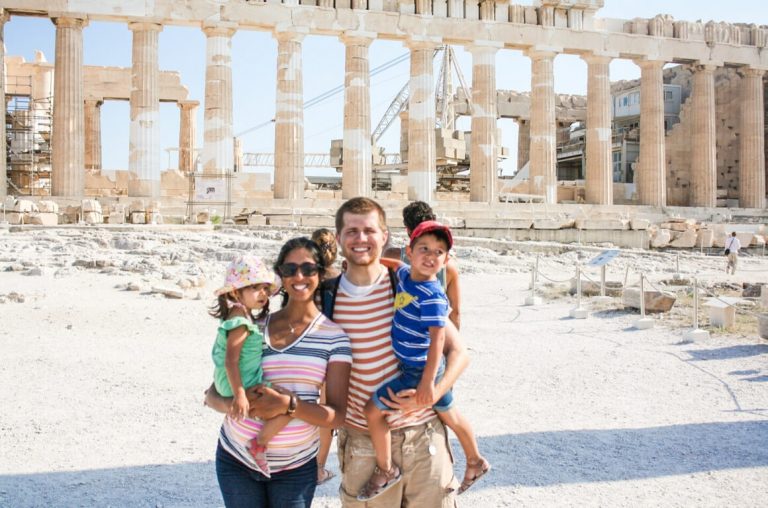 Guedelon Castle, France
Nestled in the small village of Treigny in Burgundy, France, you can literally step back centuries in time and be taken to a world of wonder. Guédelon Castle sees tens of thousands of visitors per year descend onto a disused quarry, but what is the captivating pull of this fascinating attraction? The 13th-century medieval castle is being built block by block using the exact and laborious methods used in that era.
From stone masons and ironmongers to rope weavers and blacksmiths, everything is replicated and done from the past. All the team and thousands of volunteers who make this astounding project possible are dressed in medieval clothing and are totally dedicated to this immense cause.
It is impossible not to be enthralled by living history. Kids young and old are transported back through the fascinating stories of kings, queens and folklore, while the sheer scale, meticulous detail and hard work that has already been done in the construction. You'll find too, farm animals, demonstrations and workshops, as well as lots of food options.
My son who was four at the time took a shine to our guide and happily hung onto his every word. He loved being able to see the work with his own eyes, touch the stones, wander inside a real castle and talk to all the volunteers who are so enthusiastic about their craft. It's hard not to be taken in by Guédelon and be swept away by the sheer enormity and hard work.
Ting – My Travel Monkey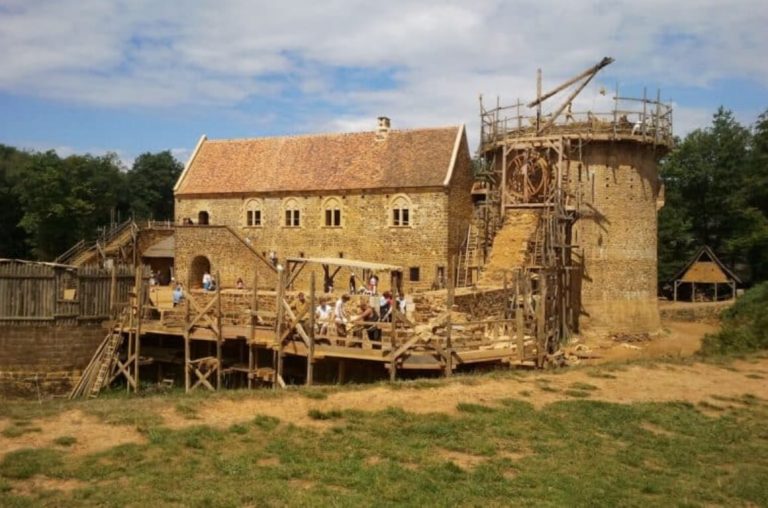 Tivoli Gardens, Denmark
Copenhagen is the capital of Denmark, the gateway to Scandinavia and a fantastic destination with kids. There are so many things to do in Copenhagen, but your kids will love Tivoli Gardens more than any of them.
Tivoli Gardens is the second-oldest operating amusement park in the world (the first is also in Denmark). It was opened in 1843 and the tradition and old-world charm is visible all over Tivoli. Inside you'll find 16 kiddie rides and 17 other rides including four roller coasters as well as 4 theatres, a hotel and several restaurants. The amusement park and pleasure gardens are impressive because Tivoli makes remarkable use of the limited space. When inside, it's hard to believe that Tivoli lies in downtown Copenhagen in the shadows of City Hall. What's easy to believe is that Tivoli Gardens inspired Walt Disney to build his own theme park after he visited.
You can visit Tivoli by purchasing an entry pass and buying ride tickets inside. Each ride is between one and three tickets, or you can purchase entry with an unlimited ride pass. The experience is enhanced by daily shows and performances like the evening light show, summer fireworks and Tivoli band performances. These are all free and included in your entry to the park.
Seasonal events also make Tivoli a special place to bring your family all year long. In the spring you'll be amazed at the beautiful flower gardens and Easter events including an egg hunt. During the summer months the park hosts a Friday concert series and attracts Danish and world-wide stars. Halloween season brings out the spooky side of Tivoli Gardens with trick or treating and exquisite autumn decorations. In the Christmas season, Tivoli is beautifully decorated and hosts one of the most festive Christmas Markets in Europe. Even after Christmas, Tivoli gets a makeover and the deep winter decoration resemble the movie Frozen. Best of all, Tivoli keeps the rides open for the whole family to enjoy throughout the year.
Derek and Mike – Everything Copenhagen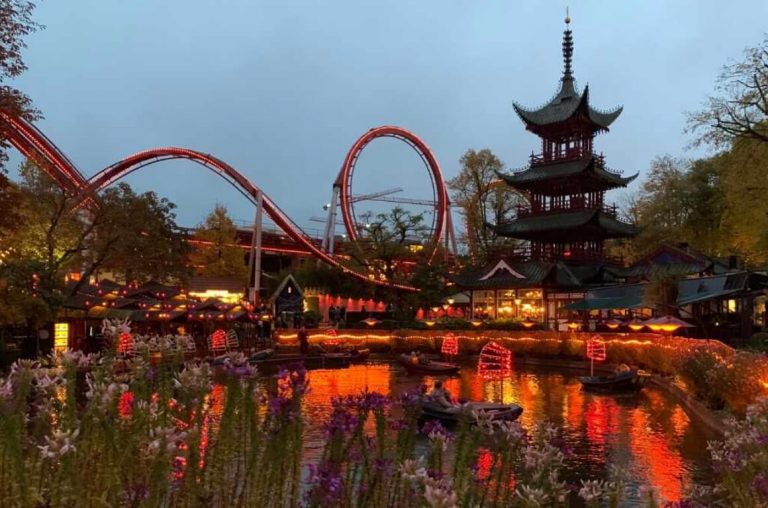 Neuschwanstein Castle, Germany
Visiting Neuschwanstein Castle is a perfect bucket list item while traveling with kids in Europe. The castle was the inspiration for the castle in Walt Disney's Cinderella, so kids will feel like they are walking through a real-life fairy-tale.
The castle is visited by over a million people each year, so it's a good idea to buy tickets in advance online to avoid the long lines at the ticket office. One of the best parts about visiting Neuschwanstein Castle with kids is that anyone under 18 enters for free! Tickets cost 13 Euros for adults. If you forget to buy them in advance, a trick to avoid the main ticket line is that you can also buy them from the museum.
The actual castle is about a mile walk from the ticket office. If your kids don't want to walk up, a great option is to take a horse-drawn carriage up the hill. Tours inside the castle take about 35 minutes but plan to spend a few hours to get to the castle, walk around the area, and take photos. It's a beautiful area that kids will love.
Lora – Explore With Lora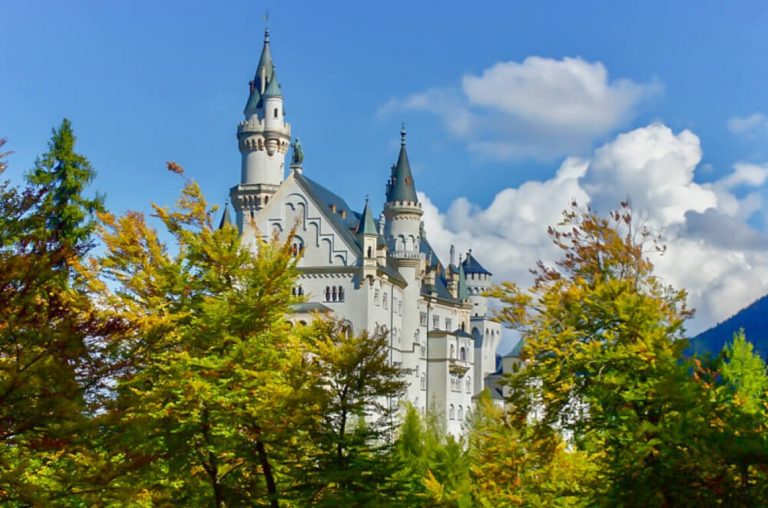 Postojna Caves, Slovenia
One of the biggest highlights in Slovenia is the Postojna caves, home to the baby dragon. These underground caves provide an out of the world experience for kids and adults alike. The magnificent caves and diverse fauna create a magical world, which offers a multitude of learning experiences.
There are multiple highlights for kids: be it a ride in the underground train or the up-close visit of the 'baby dragon', the Olm!
In a 90 minutes fascinating tour, you get to see about 5 kilometers of the caves. Part of the tour is done by train and just over a kilometer on foot. There are no stairs, making the tour suitable for visitors with mobility impairments and for prams/buggies. The tour is accompanied by tour guides, who present the cave's splendors in detail.
Coming back to the 'baby dragon', the Olm, is one of the largest cave-dwelling animals. It is the only vertebrate in Europe that lives in and is completely adapted to a dark cave environment. Crazy enough, it can live up to one hundred years and can go without food for several years. Even the dragon King GRR Martin has given them a visit.
Kids will enjoy the fairy tale-like underground kingdom of baby dragons, riding the cave train, the stories of the medieval castle, fun, and educational exhibitions about the cave-dwelling species. Note that the children aged 14 and under are only allowed with an adult.
Nisha – And There She Goes Again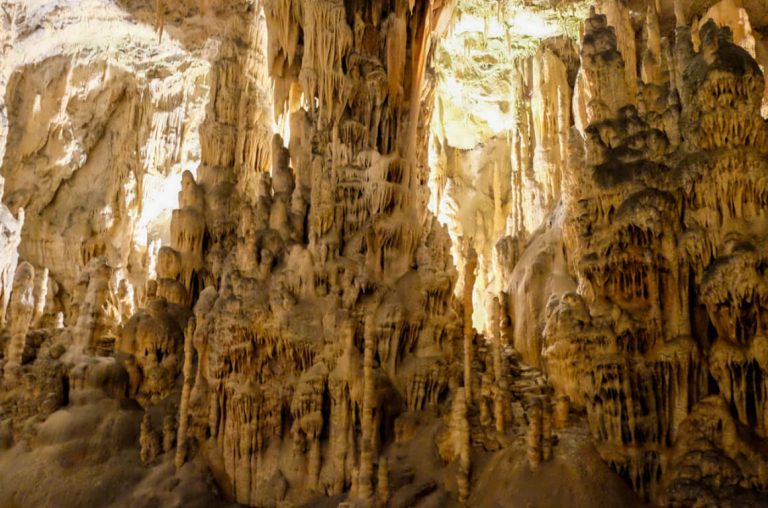 Lake Como, Italy
Lake Como with kids might not be the first destination people think about when they are planning a family friendly trip, but it has to be one of our favourite places we have been.
We were blown away by the scenery — yes even the kids noticed it! It has so much for kids to do — from a fabulous mini golf course to lots of natural and man-made lidos where you can swim. All the towns have little trains that take tours around them to save little legs and there is even a funicular railway to try out with some easy hikes up at the top.
Getting around doesn't have to be by car — the ferry is a great way to cross the lake and the kids love being able to move around more. You can even try your own hand on a boat and hire a speedboat for a few hours — no license needed! The postcard-perfect towns all have cobbled streets and old churches to explore. This was not something I expected our kids to enjoy but they loved it.
For families with older kids there are water trampolines in a couple of the hotels, a bob run and cycling routes. Being on a lake there are also lots of adrenaline packed water sports activities such as kitesurfing and water skiing!
As if that was not enough – Italy has to be one of the places kids love most for its delicious pizzas, mouth-watering pastas and mouth-watering breads.
Emma – Wanderlust and Wet Wipes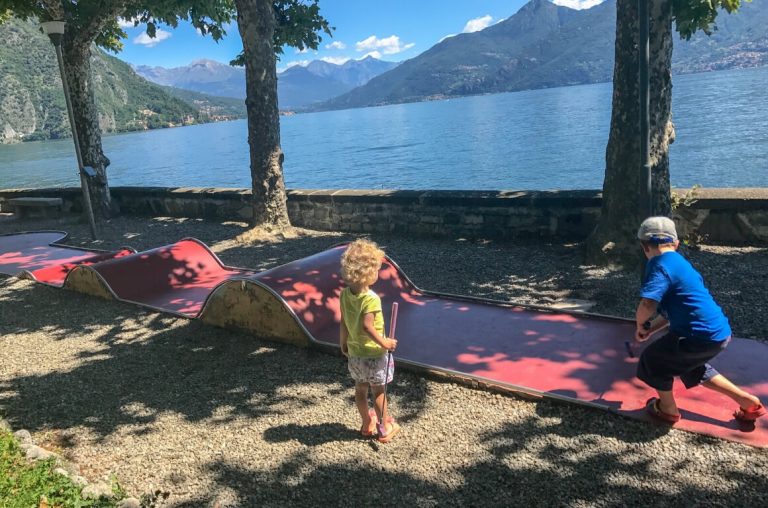 Giant's Causeway, Northern Ireland
Do your kids love the idea of climbing on rocks by the water while learning about mythical legends? If so, Giant's Causeway in Northern Ireland is definitely a place in Europe that your kids need on their bucket list. This National Trust site is a must see on any Northern Ireland road trip itinerary, and it's worth the stop for the scenic landscape alone.
After a short walk down the hill from the parking area, visitors are greeted by huge, hexagon shaped basalt columns. These columns were created almost 60 million years ago from volcanic eruptions, and both kids and adults alike will be in awe of the huge rock pillars.
The highlight of Giant's Causeway for kids is being able to climb around on the stones. With the varying height of the pillars, they create steps that are perfect for even the youngest kids to climb around. Older kids will love seeing if they can make it to the highest pillars for even better views of the Antrim Coast.
Kids will also enjoy learning about the legend of Finn McCool and the alleged creation of the rock columns from his fight with a Scottish giant. The pathway leading down to the stone pillars has various plaques that tell Finn McCool's story. Your kids can then decide for themselves if they believe the mythical legend or the scientific explanation of how Giant's Causeway was formed.
The Giant's Causeway is one of the best tourist destinations in Europe to put on your kids bucket lists.
Amanda – Toddling Traveler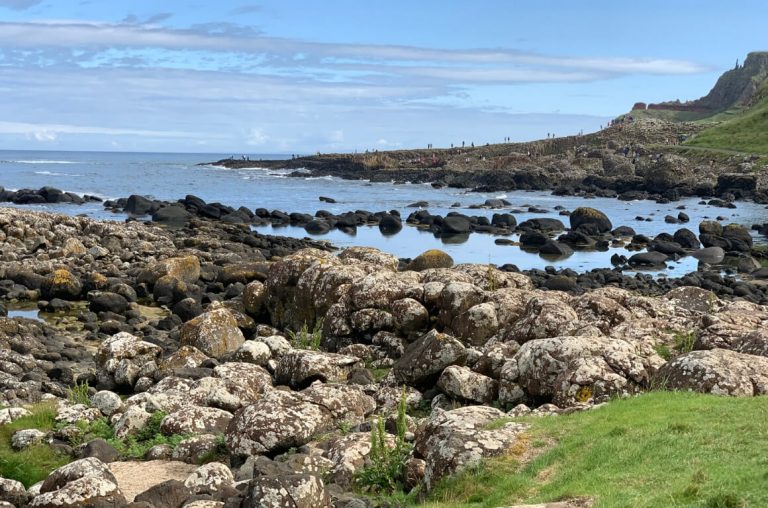 Tour for Muggles in London, UK
Harry Potter fans will definitely not want to miss the Tour for Muggles, offered by the Department of Tourism and Muggle Relations in London. The tours are conducted by real-life wizards and witches who aim to educate muggles about the wizarding world and its rich history and traditions.
Your guide will take you to some of the most important Harry Potter-related sights in London, including the filming locations of wizarding world landmarks like the Leaky Cauldron and the Ministry of Magic, and the places that inspired Diagon Alley and Knockturn Alley.
Tours cost 16 pounds for adults and 14 pounds for children, and all ages are sure to be thoroughly entertained. Although, since it is a walking tour, the guides advise that children under 7 years old might find it a bit tiring. Babies in strollers can easily be accommodated, though. If you ask your guide at the end of the tour, they'll be happy to point you towards other Harry Potter sights and activities in London that you can visit on your own, such as platform 9 3/4 at Kings Cross Station. There's even a Harry Potter-themed afternoon tea in London, called the Potion Room, where you can make your own potions!
London is one of the must visit cities in Europe for Harry Potter fans' and should be on their bucket lists.
Wendy – The Nomadic Vegan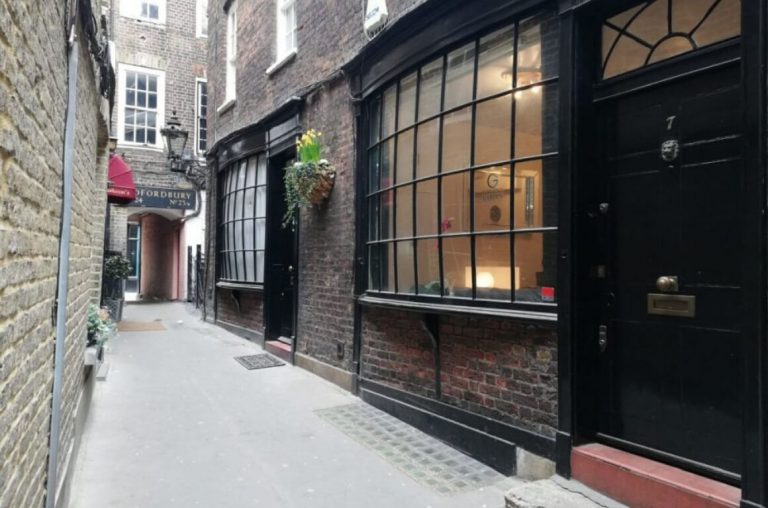 Provence, France
One of my kids' favorite destinations that should be on all kids' Europe bucket lists is Provence, France. Not only is Provence such a beautiful place to visit, from its rolling lavender fields to quintessential hilltop villages fit for Belle from Beauty And The Beast. And, did I mention the incredible food kids will amour like chocolate croissants for breakfast and chocolate-filled crepes for an afternoon delight.
But there are so many fantastic experiences perfect for curious kids.
Children can follow in the footsteps of Van Gogh in St. Rémy-de-Provence by following along the Van Gogh trail, where he lived. They can view decorated panels showing his work on the short 1km walk near the town center. You can also book an outdoor painting class with one of the local artisans and paint some of the very scenes painted by the famed artist.
Another special treat our kids love is the regional speciality of Calissons, a nougat candy. At the famous Calisson-maker le Roy René, in Aix-en-Provence, kids can take a Calisson making class and learn how to make this delicious treat. Learning to make this unique speciality is as much fun as taste-testing them.
Provence is such a wonderful place for kids to discover new things, try new experiences, and enjoy special family time in such a unique way.
Keri – Bon Voyage With Kids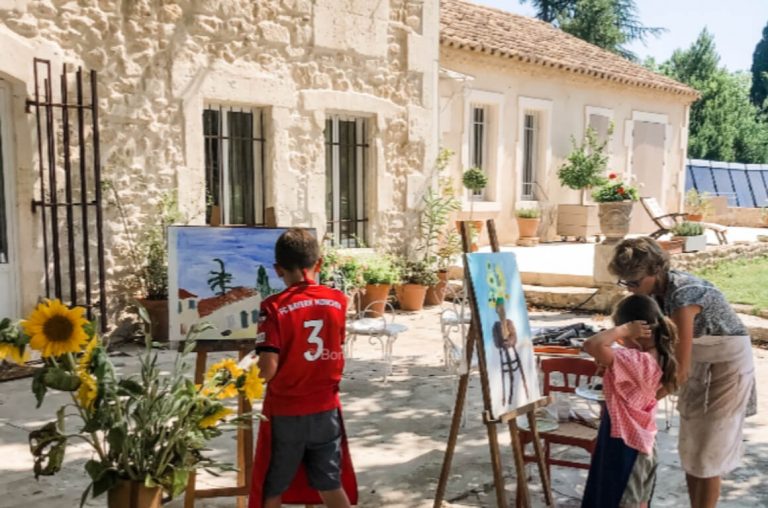 Isles of Scilly, UK
The Isles of Scilly are located off the south western tip of Cornwall, England. If your children love long sandy beaches or running along empty paths, cycling across peaceful country roads or simply spending quality time with their family, the Isles of Scilly should be on their bucket list.
Reaching the Isles of Scilly is part of the fun. There are small planes from one of the local airports in south west England or you can take the ferry from Penzance. If you travel by ferry you'll pass St Michael's Mount and the Minack Theatre, you might even have pods of dolphins for company. When you reach the main island of St Mary's you walk to your accommodation or take another boat to one of the outlying islands.
Even in August, the islands are never busy. The most beautiful beach is Great Bay on St Martin's. The beach is reached via a 30 minute walk, after which you'll be rewarded with a beach pretty much to yourselves and cool clear waters for swimming in.
On the Isles of Scilly there are castles and ruins to explore. On the water, kids can try stand up paddle boarding or kayaking. Boat trips to uninhabited islands are popular and swimming with seals in another highlight. There are great restaurants and cafes serving excellent food.
A family holiday to the Isles of Scilly offers a quiet and peaceful experience where kids and parents can really unwind together.
Annabel – Smudged Postcard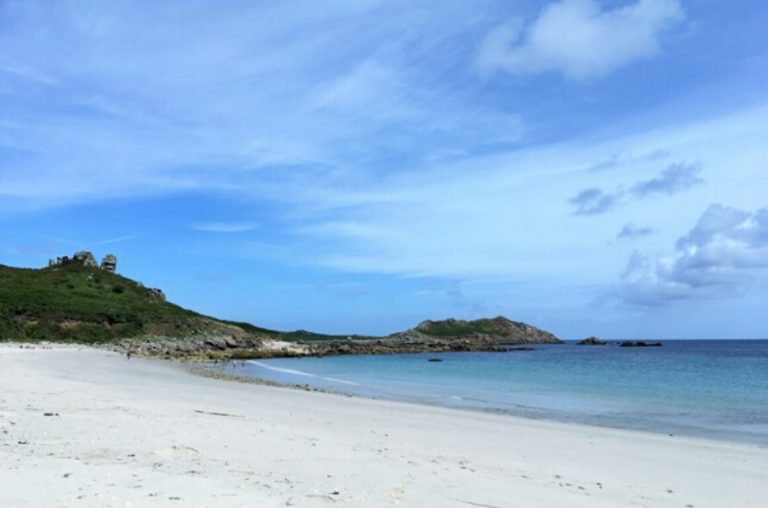 Auschwitz, Poland
It is a name that so many people recognise, many want to witness what happened here to try to understand something that is beyond comprehension.
Auschwitz-Birkenau was the largest of the Nazi extermination camps where an estimated 1.1 million people were murdered. It is now one of the largest museums on the Holocaust as well as a memorial to all that were murdered there. Rooms are filled with information on what happened to the prisoners at the camp and some are even filled with belongings that were seized from them once they arrived at the camp.
Auschwitz is a terrifying place for anyone that has read a book or seen a film on what happened there so taking your children is something that needs to be thought over and discussed well before you go. It is places like this that bring a hard choice, do I take my children or not?
We visited Auschwitz with our 2 daughters who were 14 and 11 at the time. We spent a lot of time before the visit discussing what happened there and watching documentaries as well. We went into rooms before they did to check how graphic the information was and we stayed with them at all times. We let them be silent and we let them talk. Because of this, we decided not to do a guided tour, rather read the information on the signs as we went around. We did not want to impact anyone else's time there especially if we had to leave the tour group.
My belief is that you can take your children as long as you have prior discussions with them. On our visits, we only saw very young children (normally sleeping in a pram or in a sling on their parents) or older children. To visit Auschwitz with kids is no easy decision but I believe it is such a valuable lesson to them on how humans can be so cruel to each other.
Afterwards, I asked them how it made them feel and they said it made them feel 'heavy'. They were lost in their own thoughts for a long time and even now they still have questions about what they saw there.
Disclaimer: My husband and I had visited Auschwitz previously so we did know what to expect during the visit. I think this gave us a good understanding of the layout and the information at the concentration camp.
Bec – Wyld Family Travel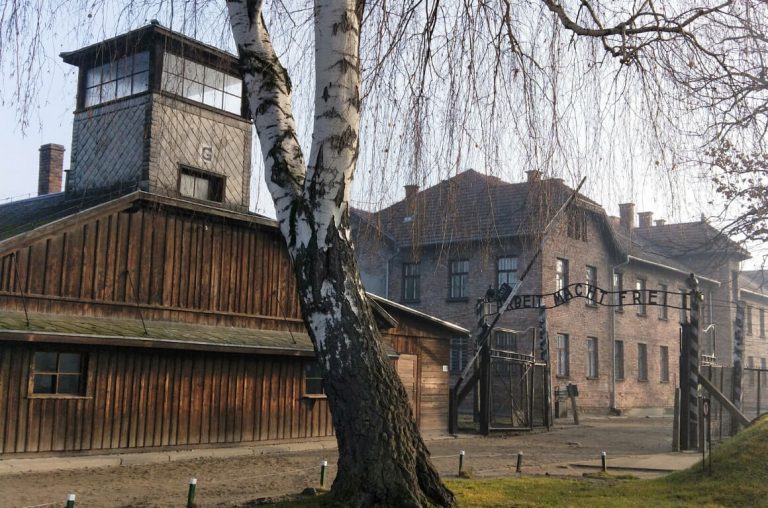 Europa Park, Germany
Europa Park is also known as Germany's answer to Disneyland. The park has a similar feel to Disneyland with many characters roaming and many different areas. The areas are themed around countries. I loved visiting 'England' on the site – it made me miss home! It's located in Baden-Wurttemberg, where there are many other amazing things to do with kids.
Europa Park is great for all aged children, due to the variety of rides – it has thirteen rollercoasters. This includes some smaller coasters for younger children. My favourite was the Blue Fire MegaCoaster which shoots you off, reaching speeds of 100mph in just 2.5 seconds.
It also has many other rides and attractions for all ages. These include a 4D cinema, a play area inside a castle and an Enchanted Forest Cinema. There's also the Euro-Tower, which will give you stunning 360 degree views of the park – it'll take your breath away. Europa Park is very popular during the summer as it has many water rides. Although, be aware these close over the winter months, but you can still visit other attractions in the park. The best water ride is Atlantica Splash – you're guaranteed to get wet!
It's also possible to stay on-site at Europa Park. Options range from inside a museum, to nice hotels to cheaper options like camping. If you don't want to stay overnight, Europa park is also easily visited from both Strasbourg and Freiburg by day-trip. Although it's best accessed by car, you can take the train to Rust before switching to a shuttle bus to the park.
Hannah – Hannah's Happy Adventures

Sprookjeswonderland – Enkhuizen, Netherlands
Sprookjeswonderland in Enkhuizen is a lot less known than other Dutch theme parks, but if your kids are young it should definitely be on your list. This park has no scary rides, loud music, long lines or screaming teens. What it does have? Lovely landscaped grounds, with very cute fairy tale themed interactive attractions, such as an enchanted forest with a gnome village.
Stroll around the park and you'll find lots of familiar fairy-tale figures, such as Sleeping Beauty and Snow White. When you enter the park the first thing you see is a fantastic nostalgic carousel, a perfect way to start your visit!
The rides in the park are fun and enjoyable, rather than scary. You'll find mechanical old-timer cars, mechanical horses and cute ladybug boats. There's also a train that rides through the whole park. For the kids that want a bit more excitement, there's a large boat swing that goes up pretty high.
The park has a number of performances, which are all also animated mechanically. Furthermore there's a small petting zoo and a lovely playground. You can easily spend a whole day here and not be bored for a minute, there's so much to see and do! Sprookjeswonderland is really geared towards young kids, up until about the age of 7 and great for a family day out.
Compared to other theme parks, it's very affordable. Sprookjeswonderland offers free parking, a relatively low entrance fee and affordable food and drinks. You're also free to bring your own food and drinks. If you are looking for some bucket list destinations in Europe for kids, Sprookjeswonderland is a must-visit.
Lisa – Flip Flop Globetrotters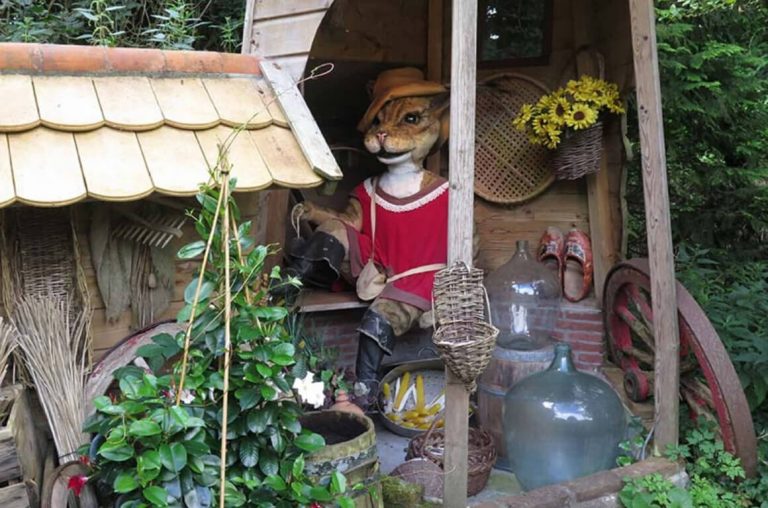 Dreamland Margate, UK
Dreamland Margate is a candy-coloured fairground that kids will love. From rainbow helter skelters to colourful handy floss and gaming arcades, this static attraction is somewhere between a fair and a theme park.
Dreamland is located in Margate, a seaside town on the east coast of England, just 1.5 hours from London by train. While this quintessential English seaside is lovely in its own right, it's Dreamland that really puts it on the map with visitors coming from the capital every weekend.
Families visiting Dreamland can spend as little or as much as they want. After the £3.50 entrance fee, you'll top up a swipe card that can be used to pay for rides and activities. Kids will love Betty's Beehive Rollercoaster, the Austin Bumper cars, Gallopers Merry-go-round and the Rock the Boat swinging ship. If they don't mind heights, the colourful Big Wheel is a fun ride for all members of the family.
If that's not enough to keep them busy, visit the onsite Octopus Room, a crazy soft play area with climbing frames, sandpits and more. After a few hours here, they'll sleep all way home. Read more about visiting Margate from London here.
Rose – Where Goes Rose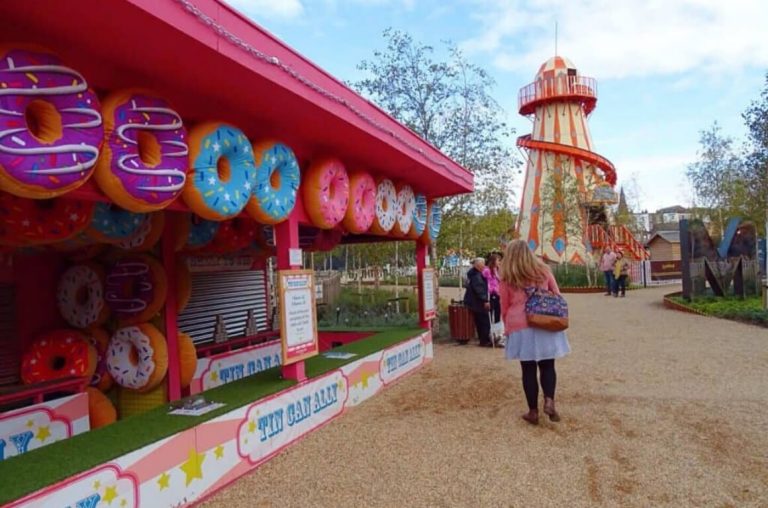 Prater, Austria
Located at one corner of Wiener Prater, a large public park in the middle of central Vienna and the Danube, Wurstelprater, or Prater (as locals call it) is the world's oldest amusement park. If you are traveling to Vienna with kids, not by any means should you miss Prater.
Featured in movies like Before Sunrise and The Third Man, Wiener Riesenrad (Prater Ferris Wheel), a 65-meter-high Giant Ferris Wheel, is one of the most iconic Vienna experiences your kids can have. Taking a ride on the Ferris wheel is like visiting a piece of Viennese history while enjoying the incredible panoramic views over the beautiful city of Vienna from about 200 feet high. The ride is slow, and smooth making it perfect for young kids.
Apart from the Ferris wheel, many other entertainment options at Prater entice families with kids. With over 250 attractions, including boomerang, chair-o-plane, black mamba, a ghost train, go-karts, merry-go-rounds, Prater Tower, Chocolate Museum, Madame Tussauds Vienna, Vienna Zeiss Planetarium, and more, the Vienna Prater has to be your kids' bucket list for Vienna. Ah! and how can I forget to mention Ice Mountain, an interactive ride that lets your kids see polar bears, and penguins. Isn't it exciting!
Kids can have a whole lot of fun riding a gauge light railway, Liliputbahn, that carries little ones through Prater. The park is open throughout the year though most of the attractions minus Giant Ferris Wheel and some indoor attractions are closed in winter. The best time to enjoy all the attractions in the park is March through October. The Prater Winter Market, with numerous activities and exciting entertainment programs, takes place throughout the winter season (November to January).
Anjali – Travel Melodies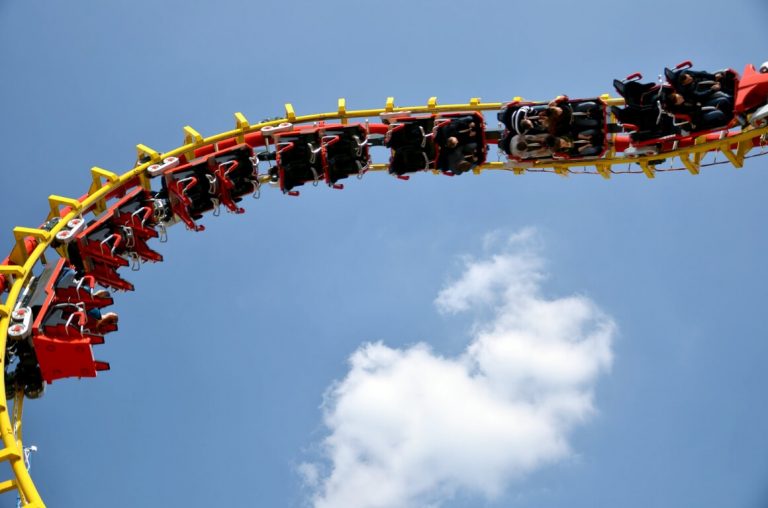 Stock Photo from Deposit Photos
Summary
When it comes to kids bucket list ideas, Europe has so much on offer as I hope myself and my fellow bloggers have shown. This list of brilliant things to do in Europe with kids is just the tip of the iceberg but hopefully will help you and your kids create the best bucket list for travelling Europe. Whether you visit one country, or many, I do hope you've gained some ideas for places your kids simply must visit if in Europe.
Cath x
*All photos have been provided by the blogger to whom they belong, with permission to use them within this post, apart from three where credit is given. One is credited to the originating company and two are stock photos purchased editorial-free from Deposit Photos.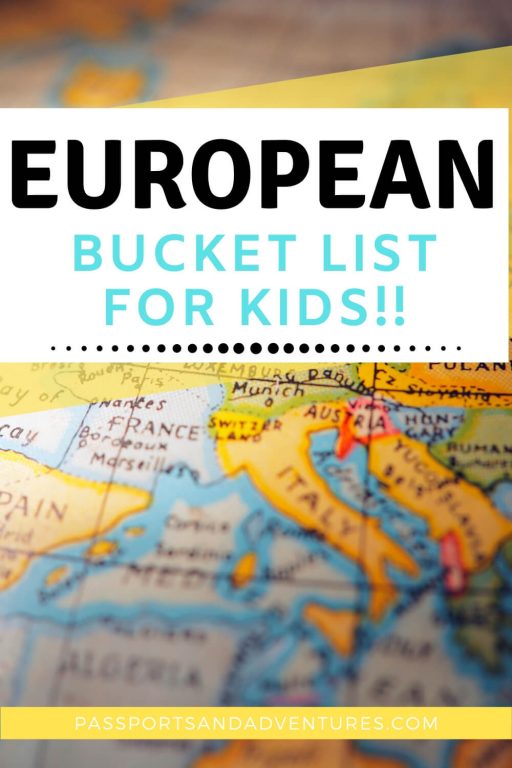 Related Posts