If you are thinking of doing a great British getaway and are looking for the best things to do in the UK with kids, then my ultimate UK bucket list for kids and their families will help you decide where in the UK to spend your holiday. From England, Scotland, Wales and Northern Ireland, these are the best places to go in the UK as a family to spend a day or two.
The UK is a country with a wealth of things to see and do with kids and this post is full of the best ideas for a UK bucket list for families. Whether you are planning on visiting Wales or are living in Scotland and looking to venture a little further afield, this post is all you need to create a UK bucket list for your next adventure.
UK bucket list for kids – England
When it comes to bucket list places to see, the UK has so many that it is hard to narrow it down. But, here are some of the best bucket list things to do in UK as voted by myself and my fellow bloggers.
Weymouth, Dorset
Situated in the heart of the Jurassic Coast, Weymouth is a great destination for all the family, with plenty to keep the kids entertained. If you're interested in history, there are some great things to do in Weymouth including Nothe Fort, the Weymouth Museum, Weymouth Harbour and Sandsfoot Castle.
It's not all about the history however, you can enjoy the family friendly Bowleaze Cove and Fantasy Island Funfair, or perhaps Weymouth Sealife Centre with Sandworld right next door. If the beach is your idea of a family day out, there are plenty to choose from in Weymouth.
From the award winning sandy Weymouth beach offering activities such as donkey rides in the summer, to the quieter beaches with access to the South West coastal paths, there is a beach to suit everyone.
And of course, Dorset is one of the best places for fossil hunting in the UK!
Angela – Exploring Dorset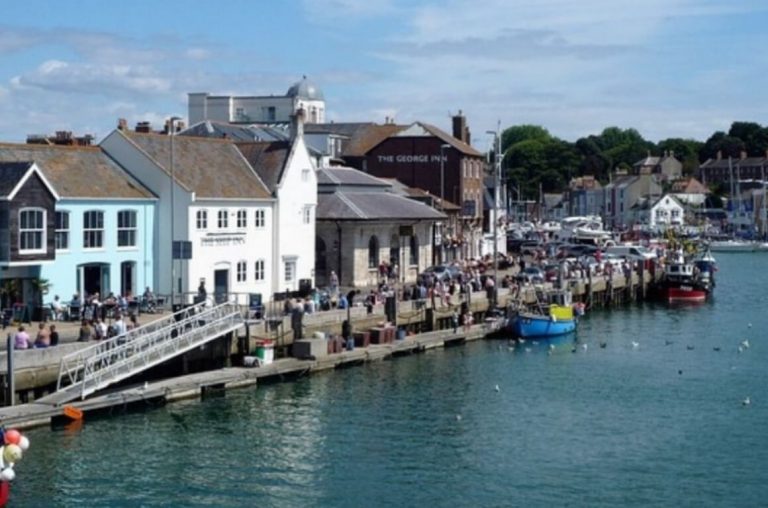 Warwick Castle, Warwickshire
If there was one place that should be in the top 100 things to do in UK, it is visit the stunning Warwick Castle. Located in the Midlands in the town with the same name, this medieval castle was originally a wooden fort built by William the Conqueror during 1068. Kids will love visiting the Horrible Histories maze, a visit the Great Hall and State Rooms where they can imagine being a prince or princess, and let them climb one of the towers for a birds-eye view of the castle grounds.
Take a walk at the back of the castle to see the trebuchets across the river, which are often fired to demonstrate how they worked to visitors. There are also birds of prey shows daily and there's a cool engine room to visit. There is lots of open space for kids to run around pretending they are knights on a quest. Warwick Castle is a must see in the UK for families.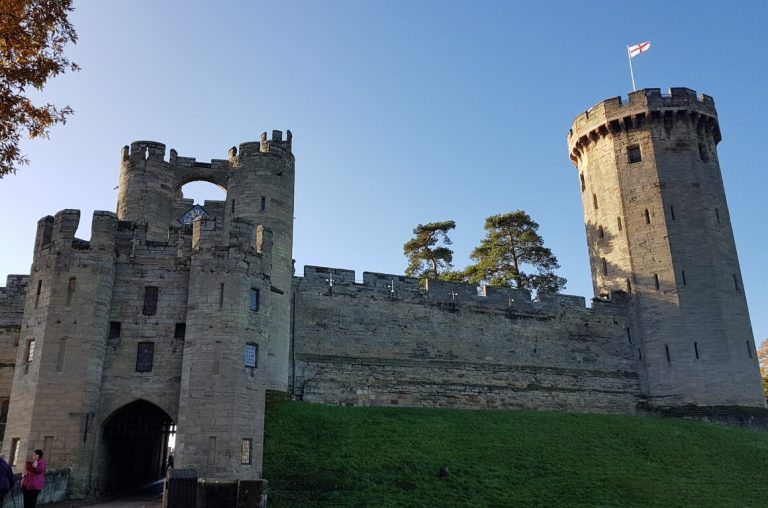 Bournemouth, Dorset
There are so many reasons to visit Bournemouth with kids. Bournemouth is the largest town in Dorset and home to many award winning beaches, as well as plenty of family friendly activities to keep the whole family busy.
There are popular attractions in the town such as Bournemouth Oceanarium, as well as a great choice of mini golf locations with different themes. If you're brave enough, why not have a go on Pier Zip, flying you 250 metres from the pier to shore.
Just outside of the town is Bournemouth's family theme park, Adventure Wonderland. Aimed at younger children up to the age of eleven, there is plenty to do for the whole family.
Angela – Exploring Dorset
New Forest National Park, Hampshire
The New Forest National Park situated in Hampshire is a popular place for family days out and staycations. There are over 140 miles of forest tracks and heathland to explore in the New Forest, with ponies, pigs and cows to discover grazing along the way.
Open space and nature is plentiful, and a great chance to keep the kids entertained. You can discover some great pubs with play areas for when you're looking for a rest too.
It's not all about forest trails though, the New Forest is also home to Paultons Park and Peppa Pig Land, situated right on the edge of the national park. If water sports are a family favourite, the New Forest water park is a must visit, or perhaps a visit to the New Forest Wildlife Park for some animal experiences.
Angela – The Life of Spicers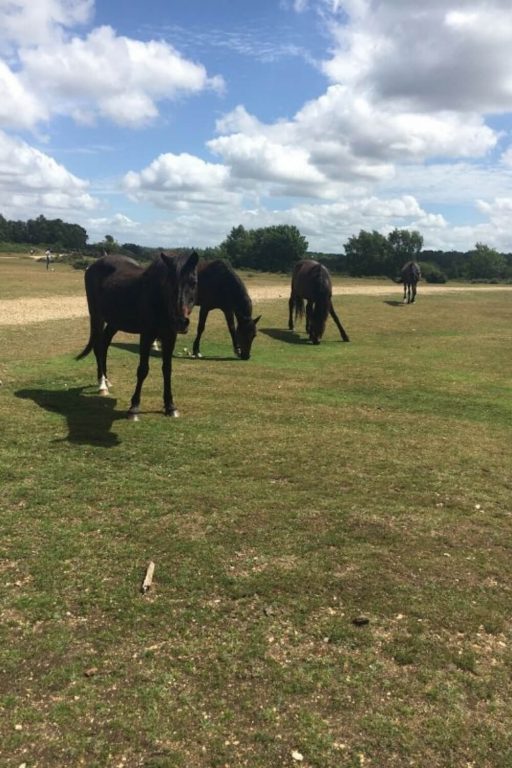 Chester Zoo, Cheshire
If you thinking of putting together a summer bucket list for the UK for your kids, then make sure Chester Zoo is on it. This amazing zoo is one of the largest in the UK and has over 35,000 animals of 500 different species and has several exhibitions.
One of the best areas in the zoo is the Islands, an area which features animals native to countries in South East Asia such as Sumatra, Indonesia and the Philippines. It is an amazing area and well laid out. This, and the other areas of the zoo makes it one of the best zoos in the world to visit with kids and it is often voted the best zoo in the UK. This should definitely be on your kids UK bucket list.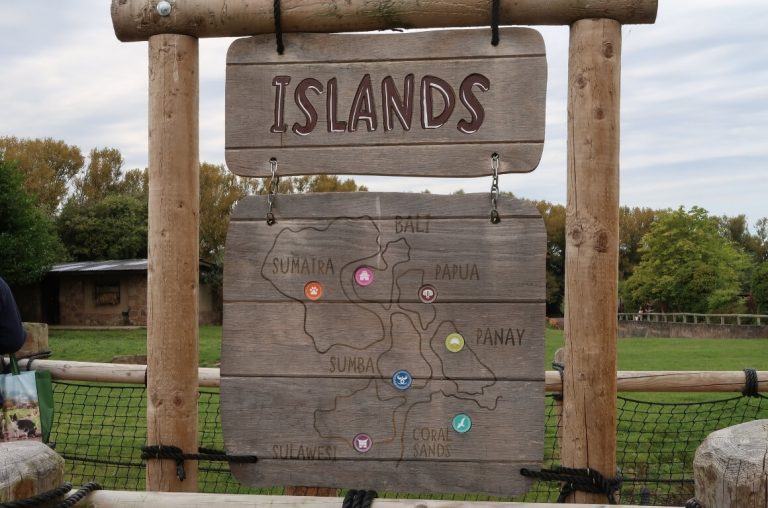 Anfield Stadium, Liverpool
If you have a Liverpool FC fan on your hands, then undoubtedly a visit to Anfield Stadium is a must. Every fan of the Liverpudlian reds should visit Anfield at least once. Now, tickets to matches can be hard to come by, but there is no reason why you cannot visit and take a stadium tour in which you can go behind the scenes and see the dressing rooms, trophy room and step foot on the pitch of the famous football stadium.
Just be aware that if you are visiting on a match day or weekend when a match is taking place, you won't be able to see inside the home team's dressing room, but you will be able to go in to the away team dressing room. Pre-book your tickets to secure your place on a stadium guided tour to avoid disappointment.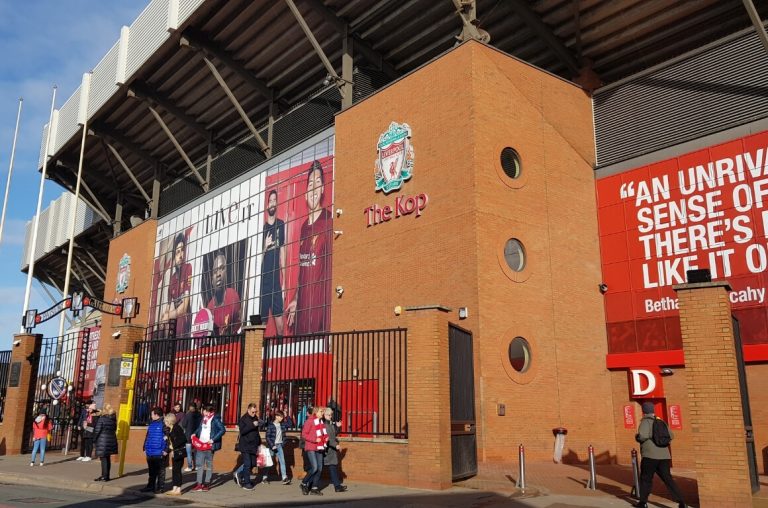 SS Great Britain, Bristol, Somerset
An interesting place to take kids in the UK is SS Great Britain in Bristol. This floating museum is great if you are visiting Bristol and looking for something to do with kids. SS Great Britain is a former passenger steamship that was the largest of her kind in the mid-1850's. She was also the first iron steamer to cross the Atlantic Ocean.
A visit to SS Great Britain will give you access to the ship in which you can see and imagine all aspects of life on board. There is a museum and you can also go below the water levels to view her hull and huge propeller. Kids will be fascinated by the small berths, grand dining hall and the 'farm animals' on board this amazing ship. SS Great Britain is a must-visit in Bristol with kids.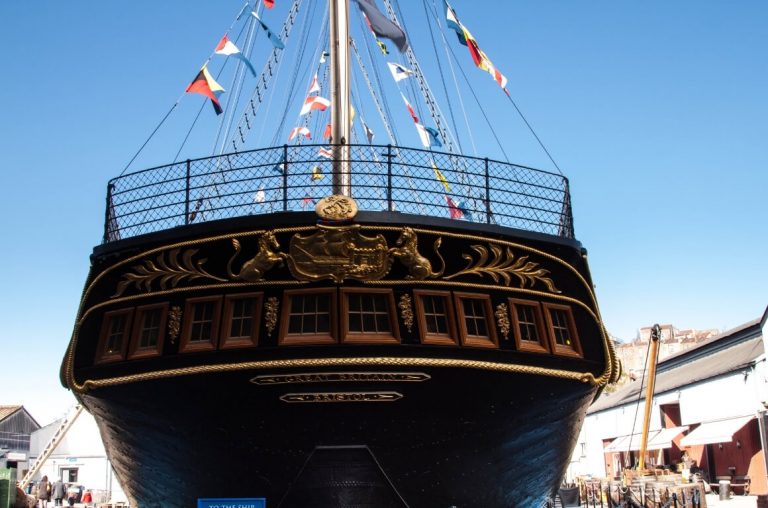 Eureka!, Halifax, West Yorkshire
Eureka! is a children's museum in Halifax, West Yorkshire. Set on two huge gallery floors, this museum is dedicated solely to children. Each of the exhibits are designed to educate, entertain and intrigue every child that walks through its doors.
With sections on transport, shopping, the human body, space and science, there is plenty to see and do for children of all ages. In every corner there are exciting discoveries. And places where you can climb inside, lift a flap or press a button to interact. We loved finding out how the human body works, but the bank and shopping areas are always busy places. Older children love finding out how a car works or how sound travels.
There are also sections devoted specifically to children under 5. These colourful sensory areas are a great place to relax with your toddler or baby.
The museum is set in large child friendly grounds with a play area and sand pit. And is a stone's throw from the main train station of Halifax, making transport to it a doddle.
Jo – A Rose Tinted World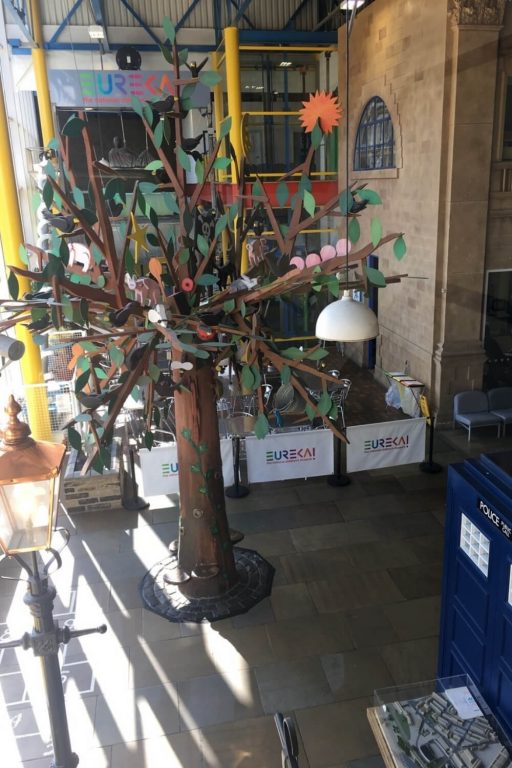 Bewilderwood, Hoveton, Norfolk
Bewilderwood is an amazing outdoor play centre in the heart of Norfolk. It's set in a woodland and has a huge variety of climbing areas, giant slides and swings to enjoy as well as boat rides on the lake.
The thing that makes Bewilderwood really special is the stories they use to create the magical atmosphere. It works well for any age from toddlers to tweens and there are climbing challenges to suit everyone from toddlers still perfecting their walking to older kids looking to take some risks. Adults are encouraged to join in with the play and all equipment is suitable for them too. There are a good number of food outlets and toilets available as well as a gift shop.
Josie – Me, Them and the Others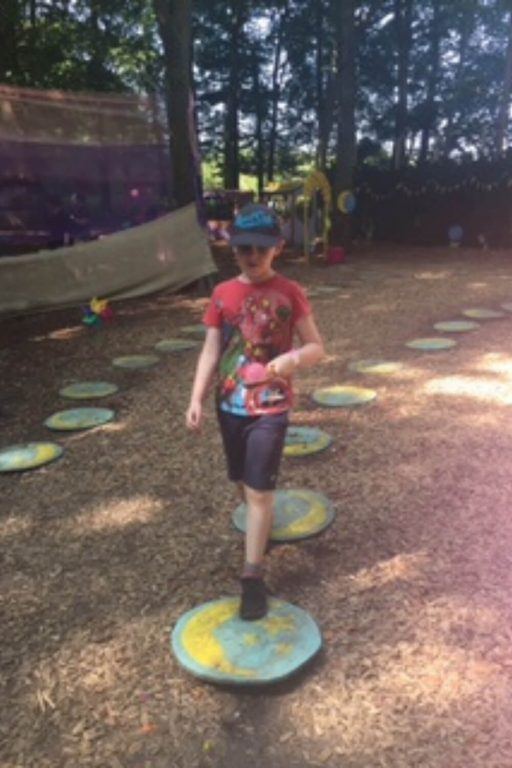 Blackgang Chine, Nr Ventnor, Isle of Wight
Blackgang Chine calls itself the Land of Imagination. And it is! The different sections of the park are dedicated to different worlds, where children can use their imaginations to become a fairy, a cowboy or a dinosaur hunter as they run around and explore the worlds.
To be honest I think the husband was convinced he was a pirate at one point. Cowboy Town was a particular hit with my boys as they ran through the town, in and out of the jail and the saloon.
One of the things I loved about Blackgang Chine is that we didn't have to spend half our day queuing for rides. As soon as you enter each world it's all there for you to explore and enjoy.
Claire – Love, Life and Dirty Dishes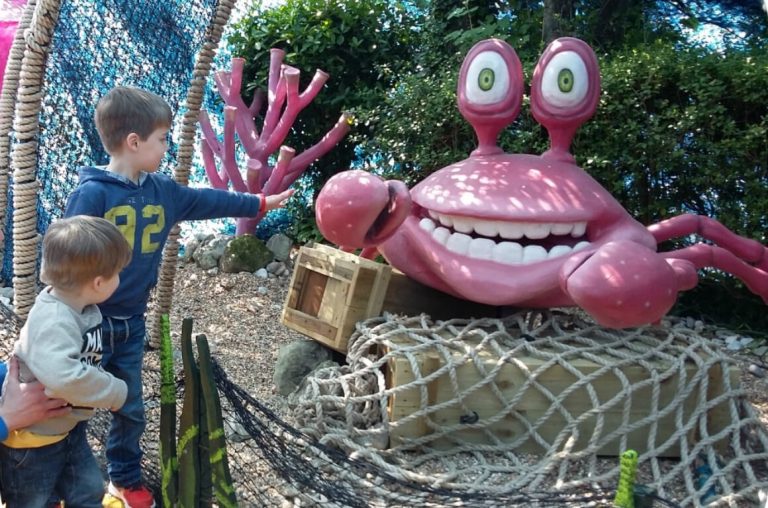 Dartmoor National Park, Devon
Dartmoor National Park is famous for its craggy tors and waterfall hikes. There's 386 square miles to explore on foot and by bike with lots of routes easy to follow with young kids. My eight and five-year-old are happy for ages finding geocaches and scrambling over rocks. Families with teens can also try rock climbing, orienteering and caving on the moors.
As well as an abundance of nature, Dartmoor has many family attractions that allow you to explore the beauty and wildlife of the moors from a different perspective. We love meeting the animals at Dartmoor Miniature Pony Centre, spotting fairies at Canonteign Falls, and exploring the adventure playgrounds and swimming lake at River Dart Country Park.
Take a look at the Devon with Kids website for more ideas for things to do on Dartmoor.
Claire – Devon with Kids

Just So Festival, Rode Hall, Cheshire
Just So Festival is a unique family event, aimed at encouraging imaginations to run wild. There's storytelling, live music, discos, and workshops all set in the beautiful Rode Hall Estate. Be prepared to step back into your childhood and choose your tribe, dress up and dance.
Where else can you take a ride in a motorised bath tub, meet mythical creatures, take out a rowing boat or play a giant game of guess who? Enjoy shows in the natural woodland amphitheatre, join in with the lantern parade and spend evenings around the campfire.
Just So caters for every aspect of family life with plenty of baby facilities on offer throughout the site. There are both noisy areas and more tranquil spots where you can relax in a hammock and recharge. It's the perfect place to escape the real world and spend your weekend in a magical wonderland. You'll come home and wonder if you've dreamt it all!
Emma – Dirt, Diggers and Dinosaurs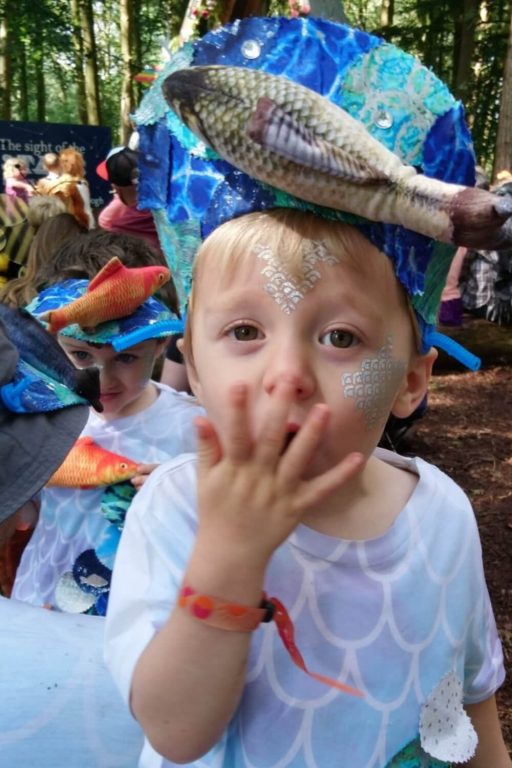 Colchester Zoo, Essex
Colchester Zoo is a fabulous day out and one of the top family attractions we have visited in the East of England. It is vast and as well as the amazing array of animals to see, there's playgrounds, a Discovery Centre, interactive displays and even a soft play – It's well worth getting there early to make a full day of it.
We are lucky enough to live close by so go often, yet every time we visit my children are so excited and absolutely love it, as there's always something new to enjoy.
The Lost Madagascar Express Train Ride is brilliant and also included in the price. You get a guided zoo tour, plus the chance to get up close with the animals and walk through the Lemur enclosure. There's a choice of restaurants to eat at onsite, plus plenty of pretty areas to picnic. For more helpful information, check out these top tips for visiting Colchester Zoo.
Issy – A Suffolk Mum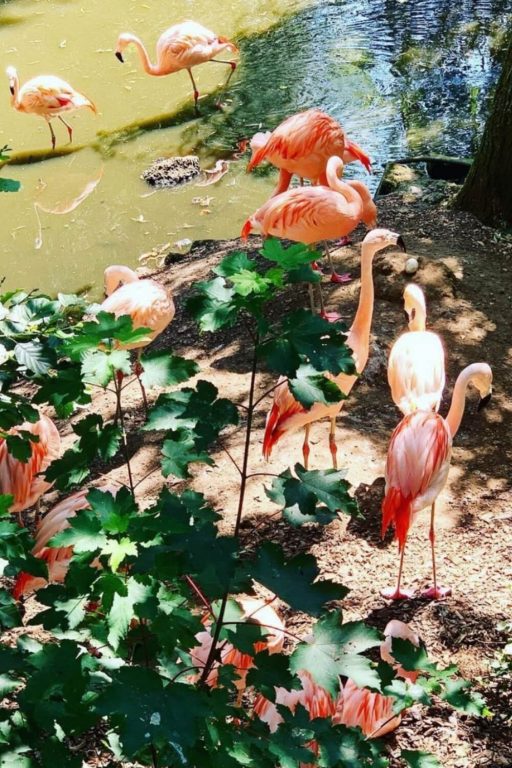 Peak District, Central England
The Peak District, nestled between the big cities of Manchester, Sheffield, and Derby, is the oldest National Park in the UK and a fantastic destination for outdoor families. There is a fantastic abundance of Peak District walks for kids through winding valleys (such as Lathkill Dale) or along dramatic escarpments (such as Baslow Edge or Stanage Edge). There are also lots of disused railway tracks that have been transformed into traffic-free cycle paths that criss-cross the National Park; these are relatively flat and wide, so perfect for families.
Whilst the Peak District offers a fantastic array of outdoor activities for families (also including wild swimming, canoeing, and abseiling), there are also some excellent attractions; including the cable car ride up to the caverns at Heights of Abraham, the caves around Castleton and Buxton, feeding the farm animals at Matlock Farm Park, and not forgetting the thrilling rides at Gullivers Kingdom.
Jenny – Peak District Kids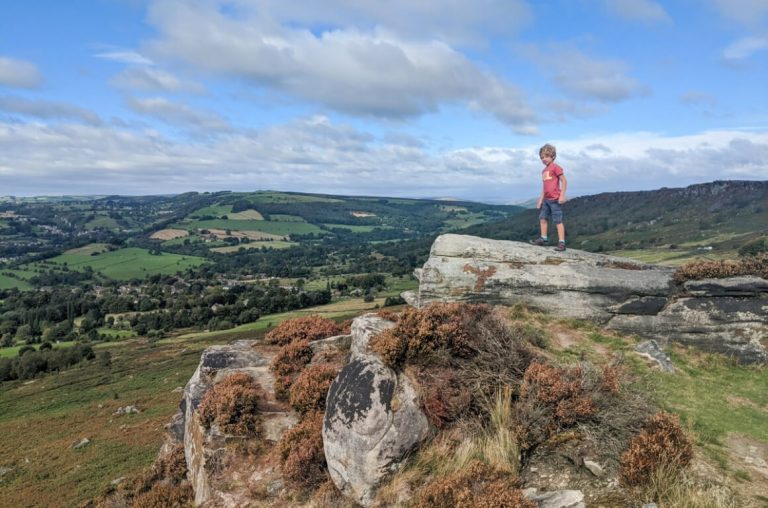 Compton Verney, Warwickshire
Set in the Warwickshire countryside between Wellesbourne and Kineton, and conveniently located near the Fosse Way, Compton Verney makes for a great day out. It is packed with areas to explore. From rolling fields, an avenue of Redwood trees, adventure playground, and willow tunnels, to a bird hide, gorgeous indoor galleries and family fun packs, you will find something to enjoy whatever the weather.
Now referred to as an Art Gallery and Park, the site dates back to Saxon times although the house gained its name around 1500. The grounds were designed by Lancelot 'Capability' Brown in 1768, and are carefully managed to allow for wild areas that sit alongside beautifully manicured lawns. Picnics are allowed and dogs are now permitted in some areas too. We have visited with family and friends including children from babies through to teenagers. Be sure to look out for special events and exhibitions!
Jo – Cup of Toast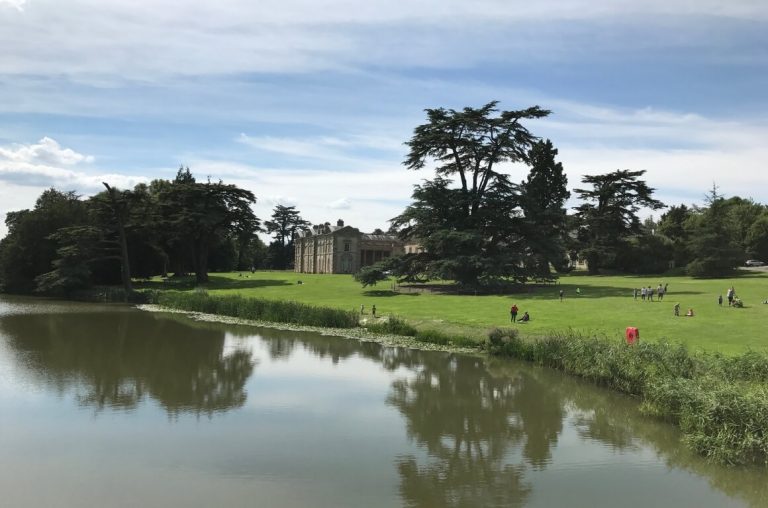 LaplandUK, Ascot, Berkshire
LaplandUK is a four-hour Christmas immersive experience and is a must-do family day out while they still believe. Elton John called it the best pre-Christmas day out ever and he's absolutely right – think real pine trees, snowy pathways & a Father Christmas who knows exactly what your kids want for Christmas because you can personalise your visit before you go.
It's so realistic our oldest actually thinks we go through a magic portal to get there because if you use Google maps you'll get a 'GPS signal lost' message as you turn into the car park! It's fun for all the family – including the grown-ups!
Natalie – Crummy Mummy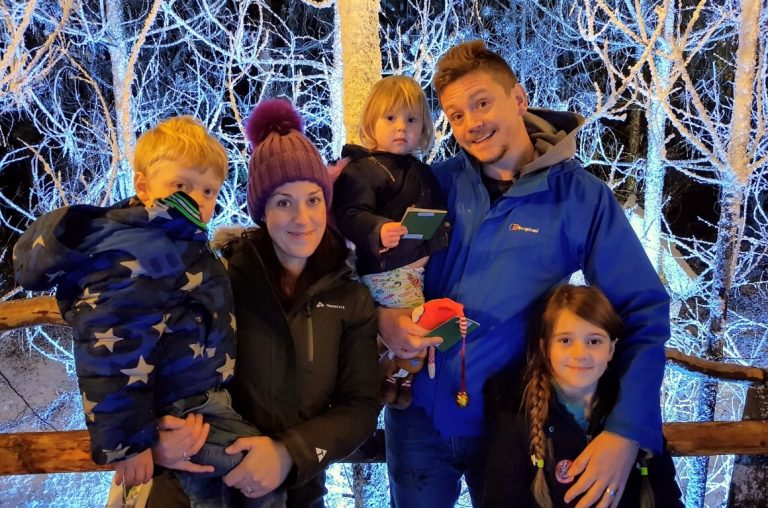 Marsh Farm Christmas Experience, Essex
The Marsh Farm Christmas Experience is well-known in Essex – and for good reason! I doubt I'd have ever gone if I'd not been fortunate enough to receive press invites for the last few years, because it's quite pricey. But if you can afford it, it's also totally magical!
There were one or two hiccups the first couple of years of running the experience, but when we went in 2019 these seemed to have been largely ironed out. And while it's true the event could be scaled way back for younger children, it truly is an experience, which will not fail to get you into the Christmas spirit – even as an adult!
As with all others, the event was sadly cancelled for 2020. But if it runs again in 2021 we'd love to return!
Kate – Less Refined Mind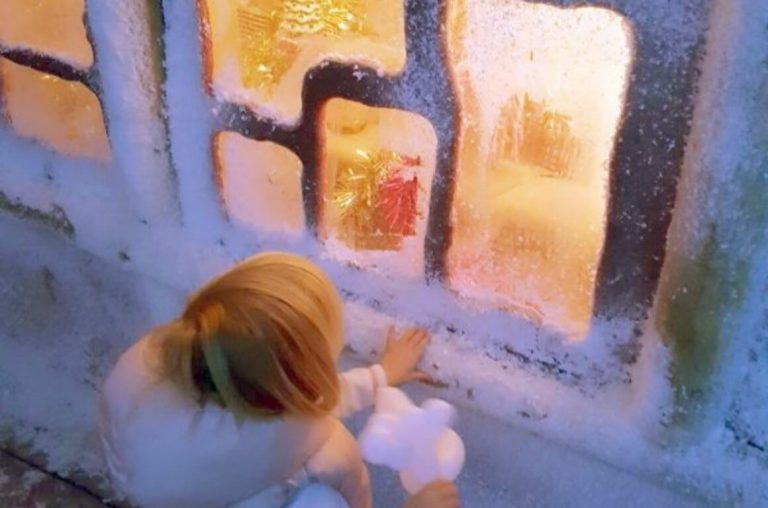 Whitby, North Yorkshire
Whitby is such an amazing place to visit. There is so much to do in this coastal seaside town in Yorkshire. It is full of history with the Whitby Abbey overlooking the harbor. It is easy to see how it inspired Bram Stoker's Dracula, the atmosphere and views are second to none. If you're after fish and chips you have plenty of options, including the world famous Magpie.
The beach itself is a great place for wading or rock pooling and if you walk a bit further down the coast you are likely to find fossils as well. You can even visit the Captain Cook Museum or take a tour of a model of his ship.
Erin – Yorkshire Tots to Teens
Trentham Monkey Forest, Stoke-on-Trent, Staffordshire
Trentham Monkey Forest in Stoke-on-Trent, Staffordshire is home to 140 Barbary Macaques and is a unique experience for all the family. The monkeys roam freely through ancient Staffordshire woodland and meadows whilst we humans follow a 3/4 mile path, watching them behave just as they would in the wild.
You can listen to one of the hourly feeding talks to find out more about the monkeys and there are very knowledgeable members of staff dotted along the paths ready to answer any questions you may have, along with lots of information boards telling visitors about the monkeys' antics, behaviour and habitat.
The Monkey Forest also has 2 play areas, a cafe and a gift shop and there are lots of places to have a picnic – outside of the actual monkey enclosure, of course!
Ella – Typical Mummy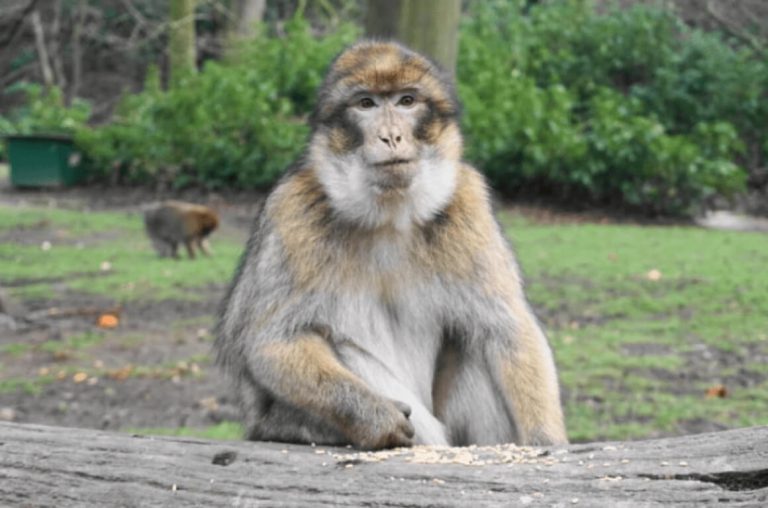 Trentham Gardens, Stoke-on-Trent, Staffordshire
Once you have finished at Trentham Monkey Forest, I highly recommend that you head down the road to Trentham Gardens, where you can explore the beautiful gardens whilst searching for the Trentham fairies; play in the fabulous adventure play area; go for a barefoot walk; get lost in the maze and lots more!
There is a cafe inside the gardens and also lots of restaurants and eateries in the Trentham Shopping Village, which is also part of the Trentham Estate. A fabulous place for a family day out!
Ella – Typical Mummy
UK bucket list for kids – Wales
Wales is a beautiful part of the United Kingdom and if you are looking for amazing things to do in the UK for that bucket list, then head to Wales. With a long history and stunning landscapes, Wales is a must for your UK bucket list.
Cardiff Castle, Cardiff, Glamorgan
If you are looking for activities to do in the UK and are thinking of visiting Wales, then head to Cardiff where you will find a wealth of things to do with kids. One of the best things to do with kids in Cardiff is visit the Castle. Located in the city centre, Cardiff Castle was first built in the 11th century by Norman invaders on the site of a 3rd century Roman fort.
There is plenty to see and do at the castle. The Castle apartments are a must-see with their ornate decorations and furnishing, as is the ruined Norman Keep towards the back of the castle. And so long as your kids are not afraid of the dark or noises, check out what lies in the castle walls. There is a surprise hidden in there.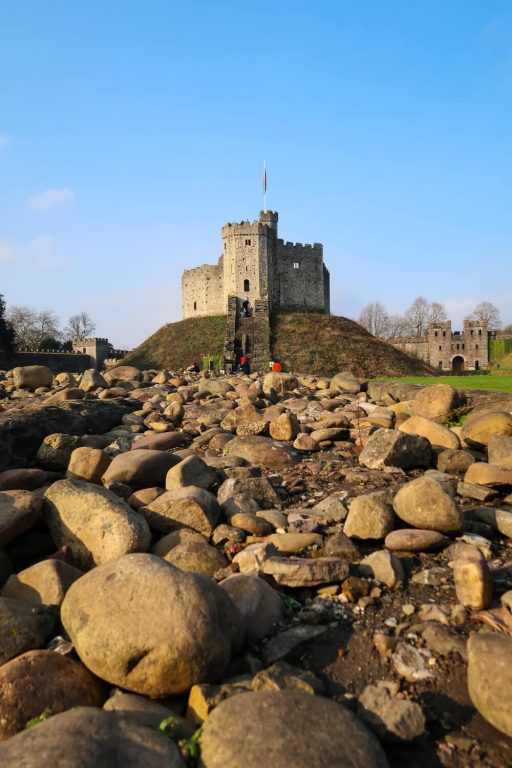 Greenwood Family Park, Y Felinheli, Gwynedd
Greenwood Family Park, North Wales is a fantastic day out for all the family. This eco-theme park set in the forest will keep you entertained all day long. There are rides for thrill-seekers and rides for little ones too. There are mazes, outdoor play areas, indoor soft play and family theatre too.
"What is an eco-theme park?" I hear you ask. Well, the rollercoaster is people-powered and the 12-meter high water slide is solar powered. Keep an eye on their website as throughout the year they run a range of events like Spookwood and Christmas events. There are also regular events on in school holidays too.
Claire – The Ladybirds Adventures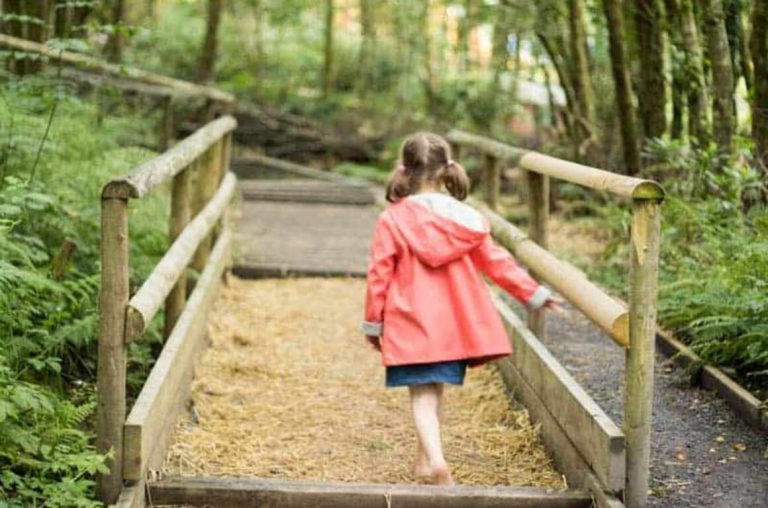 St Fagans, Cardiff, Glamorgan
No bucket list for Wales would be complete without adding St Fagans to it. St Fagans, the Welsh National Museum of History, is a living museum in which you can visit buildings from across Wales and across the centuries.
Located on the outskirts of Cardiff, St Fagans is a large, outdoor museum which is free to visit. Visitors can see buildings such as farmhouses, post offices, a tannery, churches and also roundhouses from the Iron Age. Kids will love seeing inside the old buildings, visiting the sweet shop in the village and playing on toy tractors in the playground. It is an absolutely brilliant place in Wales to visit with kids.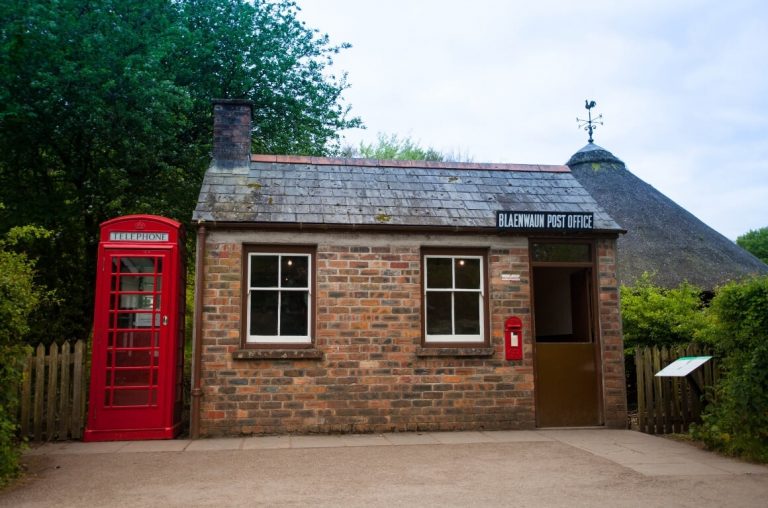 Powis Castle, Welshpool, Powys
Wales is awash with castles and one of the most beautiful is Powys Castle near Welshpool in mid-Wales. This National Trust property is large with a medieval castle, fortress and grand country mansion. The gardens and grounds are extensive with landscaped and wooden natural areas too. There is a lake and medieval deer park.
The castle originates from the 1200's and you can take self-guided tours of the house or there are guided tours available. With lots of rooms to explore inside and extensive gardens outside, Powys Castle is a must for any family's UK bucket list.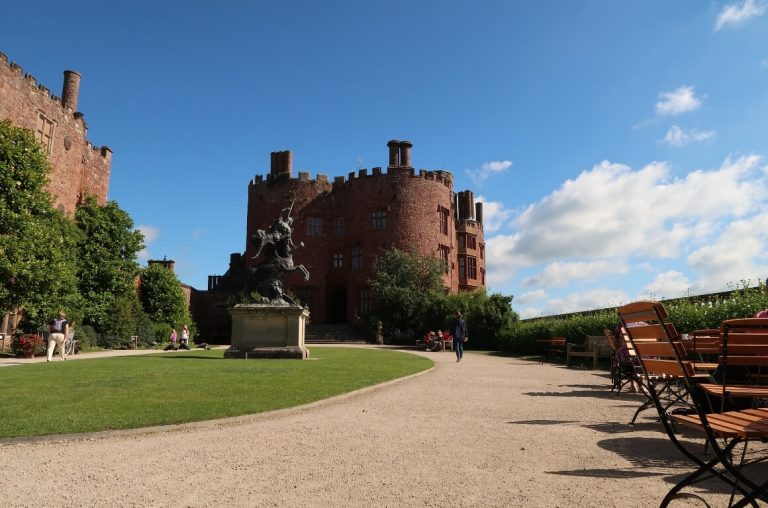 Folly Farm, Kilgetty, Pembrokshire
Folly Farm in West Wales is a must for your UK travel bucket list if you are going to be in the area with kids. While the name doesn't say much, this is so much more than a farm. It is a farm, adventure park and zoo all rolled into one.
Folly Farm is a great day out if you are visiting Bluestone with kids and there is so much to see and do that the day will fly by. There is an amusement arcade complete with carousel, Ferris wheel, zoo, farm section with animals you can pet and touch and more. Folly Farm is one of the best days out in West Wales and is a must for any bucket list kids are putting together!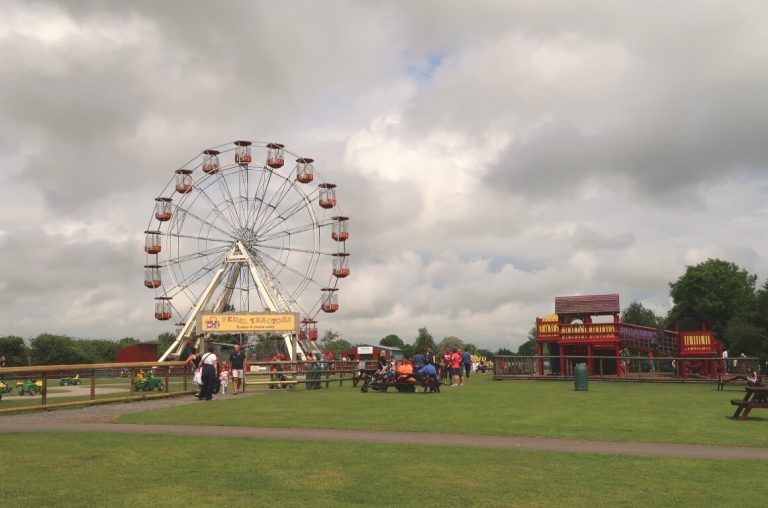 UK bucket list for kids – Scotland
Scotland may be located in the north of the UK but that does not mean it is any less beautiful and it is a country that is filled with natural beauty, legends and plenty of things to do as a family in the UK. Make sure to add a few of these place in Scotland to your family UK travel bucket list.
Blair Drummond Safari Park, Stirling, Perthshire
Blair Drummond Safari Park is near Stirling, in Scotland. You can spend a good 5+ hours here and still not get everything done. There are countless different animals to discover from lions, giraffes, monkeys to even donkeys and rabbits. The birds of prey shows are amazing to watch as the birds swoop past your head.
Blair Drummond has also opened a new dinosaur section to the Safari Park which was a major hit with not only my boys but with all the other kids we could see excitedly waiting to enter. After all the fun walking around and seeing the animals, you can jump in your car and drive around the Safari park to see even more animals. It is a must-do family day out if you are near Stirling.
Sam – Travels With My Boys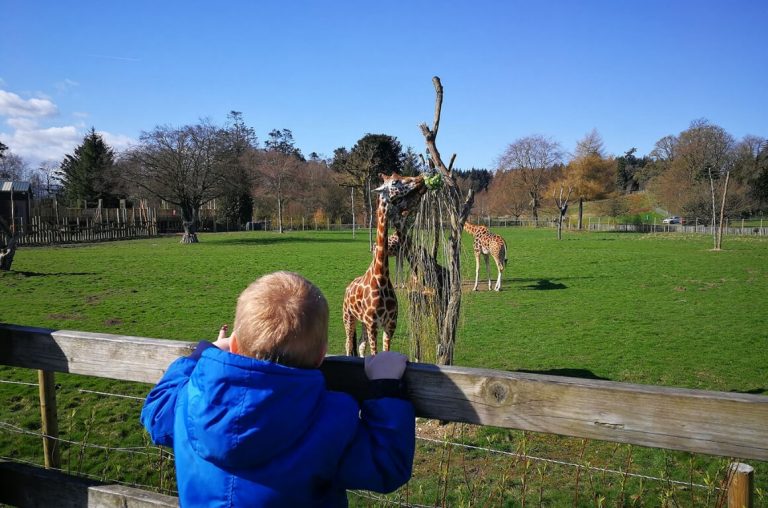 The Wallace Monument, Stirling, Perthshire
The Wallace Monument is an iconic tower, standing on top of Abbey Craig hill in the heart of Scotland overlooking the town of Stirling. The walk up Abbey Craig to the tower is a beautiful walk through woodland with a host of wooden carvings along the way for kids to see and play on.
The monument itself is 76m high and is a really impressive structure. It has 3 floors of interactive exhibits to explore on the way up before you reach the top, so you can break up your journey of 246 stairs! The view from the top is stunning; you can see for miles from up there. (Does get pretty windy though!) My kids absolutely loved the walk and climbing the tower. A great afternoon out!
Lynn – Scotland with Kids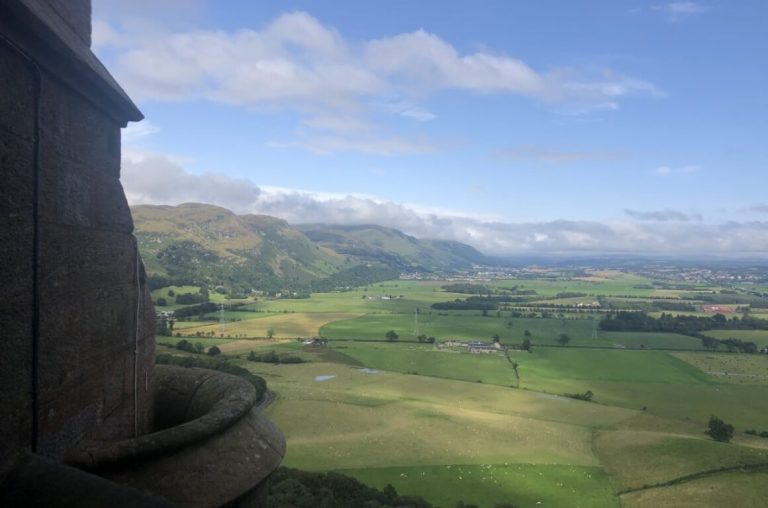 Almond Valley Heritage Centre, Livingston, West Lothian
Almond Valley Heritage Centre is one of the best UK places to see which kids and is located in Livingston, West Lothian. It is a fantastic family day out if you are in the area. It has everything that kids will love; animals, play areas, learning and lots of outdoor fun.
You and your family will spend the whole day having fun, outdoor adventures like racing on the go-kart track or enjoying digging in the undercover sandpit. Almond Valley is a hidden treasure that sometimes only the locals seem to know about, but it is a fun-packed family day out for everyone to enjoy and should not be missed.
Sam – West Lothian with Kids

Landmark Adventure Park, Carrbridge, Inverness
If you are near Aviemore or Inverness with kids, Landmark Forest Adventure Park is absolutely a must do. By far our favourite ride when we've visited Landmark has been the Wild Water Coasters, basically giant water slides in a dinghy. But it has so much to do.
The labyrinth, high wire challenges, animatronic dinosaurs, climbing wall, big wooden tower in the middle of the woods, play areas, Wonderwood with all its interactive optical illusions including the vortex tunnel, plus a tropical butterfly house and nature walks. Landmark is one of our favourite days out in Scotland and whether it is summer or winter, no matter what the weather, it's such a fun day out.
Lynn – Scotland with Kids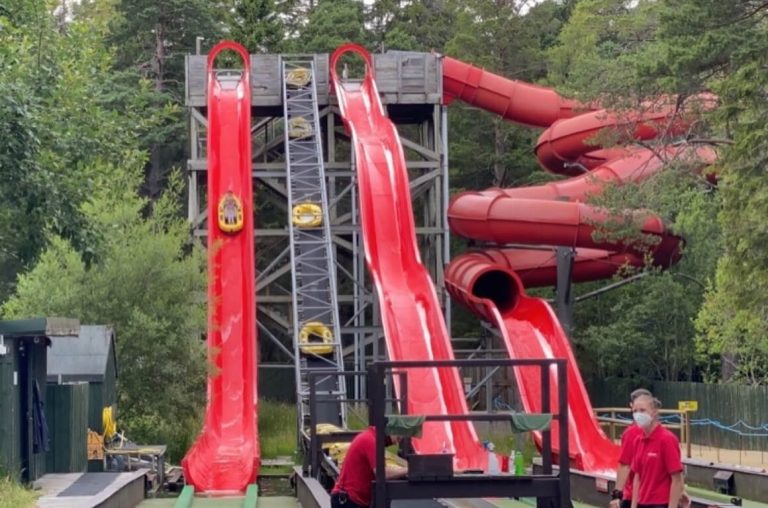 Southerness Holiday Park, Southerness, Dumfries and Galloway
Southerness is a small coastal village in Dumfries and Galloway. The holiday park is fantastic for families. There is budget to luxury caravans/lodges to rent or you can take your own tent or camper. The onsite facilities are bound to keep the kids entertained while the beautiful beach is within walking distance from the holiday park.
Southerness Holiday Park has enough to do onsite but within an hour's drive from the holiday park, you can find lots of attractions of walks if you didn't want to stay onsite for your whole holiday. The holiday park wasn't too noisy and is nicely laid out. If you are an outdoor family then this would be a great holiday park for a base.
Sam – Travels With My Boys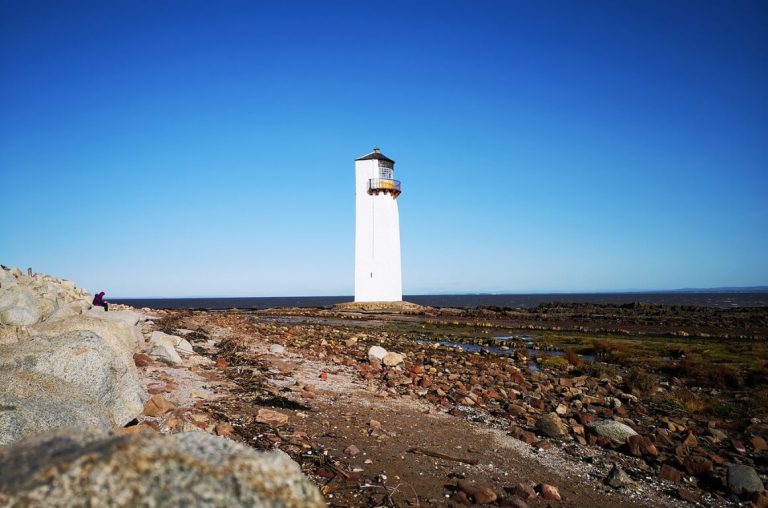 The Kelpies & Helix Park, Falkirk, Stirlingshire
The Kelpies are two huge, stunning metal horse head sculptures rising up out of the Forth and Clyde Canal system. They're completely free to visit and are located within Helix Park in Falkirk, which has loads of walks (all very wheel friendly) alongside the canal and through wetland areas.
Have a wander around the Kelpies and the canals, head to the visitor centre for lunch or to the Milk Barn cabin for some local ice cream and then walk through Helix Park to the fabulous playpark there that's great for kids of all ages. It's a brilliant day out and such a great place to visit with kids.
Lynn – Glasgow with Kids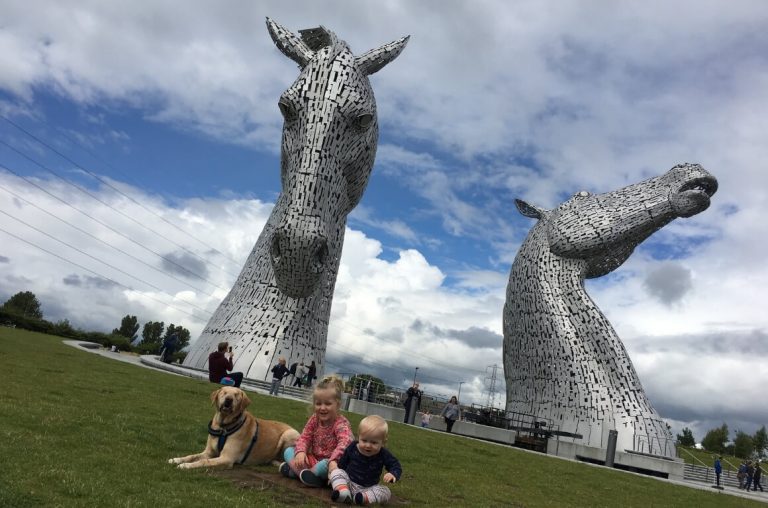 UK bucket list for kids – Northern Ireland
Northern Ireland has plenty of great things to add to your kids UK bucket list. Belfast is teaming with family-friendly activities. Check out my post about the best things to do in Belfast for this city.
Ulster American Folk Park, Omagh, Tyrone
Ulster American Folk Park is a living history museum in Omagh, Northern Ireland. It houses an indoor museum with two exhibitions. One is all about the Titanic, the second tells the story of Irish migrants travelling to America in the hope of a new life in the 1700-1800s.
The main attraction at UAFP though is the big open air living history attraction. There are dozens of original buildings scattered throughout the woodlands which show what life was like in Ireland. From small thatched cottages with real open fires to school houses with a teacher giving lessons! As you travel through the park you learn the history of Ireland and get to experience the migrant journey to America for yourself. The real-life characters you meet along the way are brilliant and make it such a great experience. We joined in with baking bread and watching a farrier at work. It was brilliant and the kids were fascinated!
Katie – Mum's Family Fun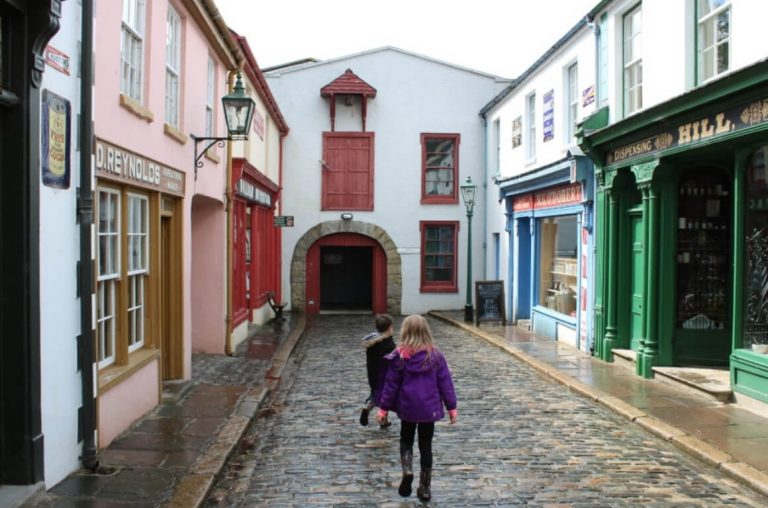 I hope you've enjoyed this list of places to visit in the UK as a family. These brilliant family-friendly towns, national parks and attractions deserve to be on this ultimate UK bucket list for kids and, although we have visited a few, there are now many more we will visit during future trips to the UK.
Where would you put on your UK bucket list?
Cath x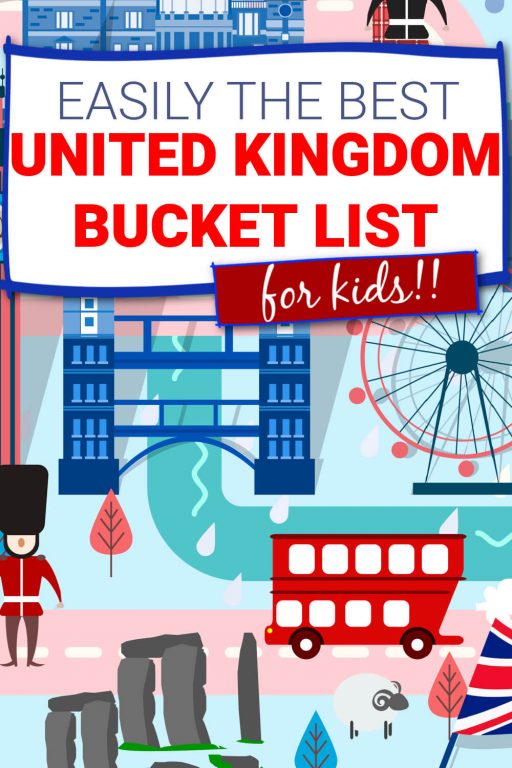 Related Posts