When flying with young kids, parents often stress themselves out over what they should pack in their kids luggage for them. For us, it's no longer a source of worry or stress. Having flown with our son so many times, we've got our kids' carry on luggage down to a T. So, to help out other families, here is a list of awesome hand luggage essentials for young kids that we don't leave home without.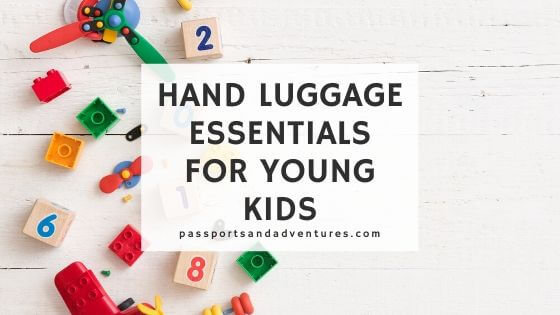 POST UPDATED: Dec 2019
It's important when traveling with children, especially by plane, to go prepared. Because no-one wants to be travelling with a toddler on a plane who is unsettled, or pre-schoolers who are kicking off because they are bored. And the best way to ensure this doesn't happen is to have all the essentials kids need to keep them happy, comfortable and entertained.
This starts at home with children's luggage, specifically your kid's cabin bag. In this post you will find a list of all the things we ensure is in our son's bag for the plane to ensure as soon a flight as possible, for him, for us and our fellow passengers. So, if you are wondering what to pack in children's hand luggage, read on.
Hand luggage essentials for young kids to keep them comfortable
Apart from keeping our son quiet, one of the most important things for us is ensuring our son is comfortable on a flight. There is nothing worse than travelling with kids on planes and having a wriggly child, moaning because they aren't comfortable. And comfort doesn't just mean in their seat. It also includes essentials to ensure they remain comfortable for the entire flight or after an accident.
Spare clothes
One thing I always remember to pack in our hand luggage is a change of clothes for our son. This will include a clean t-shirt or long-sleeve top, a set of bottoms (shorts or trousers) and also 2 pairs of pants. We've had to use the spare set of clothes just once on a flight when he was smaller, and his nappy leaked while he was asleep. I was very thankful I had spare clothes in my hand luggage for him.
For long-haul flights I also pack a set of pyjamas for him. These are to try to get him to sleep on the plane, particularly during night flights, although it doesn't always work. However, whether he sleeps or not, he is comfortable for the journey. He once refused to change out of his pj's after a return flight from America and was strutting his stuff through Heathrow airport in Thomas the Tank Engine pyjamas.
So, ensure you have some spare clothes packing in your kid's bag, and yours. To keep them ordered, why not use colour-coded packing cubes.
Baby wipes and nappy bags
We may be long past the nappy stage, but I never leave home without baby wipes and nappy bags. They were a staple in our baby carry bag and still are today. Wipes are so handy for not only cleaning sticky hands and mucky faces, you can also use them to wipe down the tray table. And nappy bags/diaper sacks are brilliant rubbish/garbage bags for all the rubbish you accumulate on a flight. I sometimes wonder where it all comes from. They also hang off the tray table hook easily.
I have been on two flights where the cabin crew gave out rubbish bags during the trolley service but having nappy bags with you means you'll always have somewhere for banana skins and apple cores (see my snack point below). You aren't always guaranteed to get rubbish bags from the crew, so make sure your kid's travel bags have some in there. You can also pick up smaller, travel packs of wipes if you don't want them carrying a full packet.
Snacks
Never, ever travel without snacks if travelling with young kids. And never travel without more than you think you need. This is one area where I over-pack. Flying with kids can be an enjoyable one but not if they are hangry (angry cause they're hungry). Even less so if you are delayed, either in the airport or while sitting on the plane itself.
Snacks can help with boredom too and in between meals on long-haul flights. Let's face it, kids never stick to proper meal times like adults. So, you've been warned. Don't attempt flying with children without a multitude of snacks in your kid's cabin luggage.
We tend to go for dry, non-perishable snacks such as biscuits or cereal bars, crisps and dried fruit such as raisins (although I limit these on longer flights as they tend to go through our son). We also try to bring some fruit pouches, apples and occasionally bananas too. These I pop into a lunch box, so they don't get squashed, although you could opt for a hard-cased banana holder. And if I have time, I make sandwiches which we can all eat as a family.
I've also recently invested in a Yumbox from Bento which I plan to use both on our flights to and from Lapland in December 2018. With little compartments for different things, they're bound to keep the hunger at bay. The only thing I won't put in it is yogurt. I'll opt for a fruit pouch instead. I don't want us getting stopped at the security desks because of it!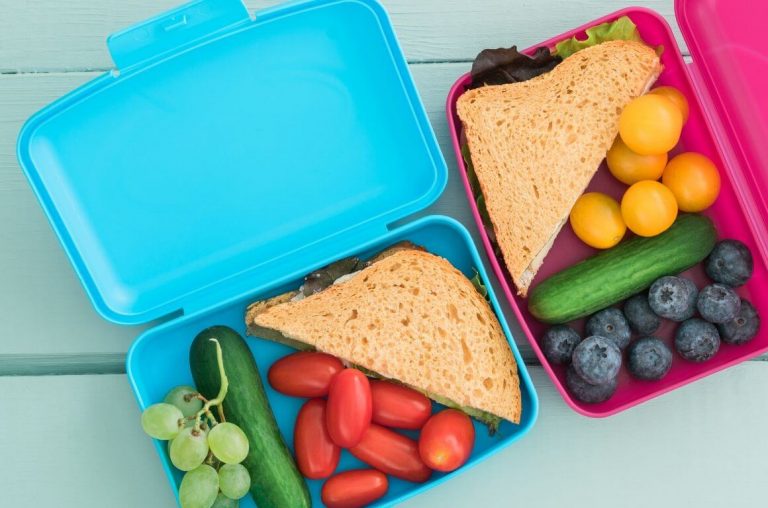 Drinks bottle and squeezy juice
Always ensure you pack an empty drinks bottle for your young kids to ensure they can keep hydrated during the flight. Leave it empty in your children's cabin bag until you've passed through security, then get a large bottle of water, or several small ones and fill it up before boarding.
I always travel with one of the concentrated juices like the Robinsons orange or blackcurrant and apple. This allows you to make juice on the go to your littles one's taste. Drinks bottles that are non-spill or with straws work best with young kids and having a drink during take off and landing helps relieve the pressure in little ears. For me, these are two flight essentials for toddlers and young kids that I never leave home without.
Cuddly Toy
We always bring one of our son's cuddly toys with us when flying with him. When he was younger it was his handmade Curious George teddy bear. Now he has this small puppy teddy who he insists travels everywhere with us. Airplanes, for kids who are first-timers, can be scary places but a familiar soft toy can provide some comfort to young children on airplanes who, unlike our son, might be a bit nervous about the journey or the noise because it is their first time. It will also help them settle into their new surroundings once you get to where you're going. But make sure to keep a close eye on that teddy so they don't get lost. No-one wants tears at bedtime.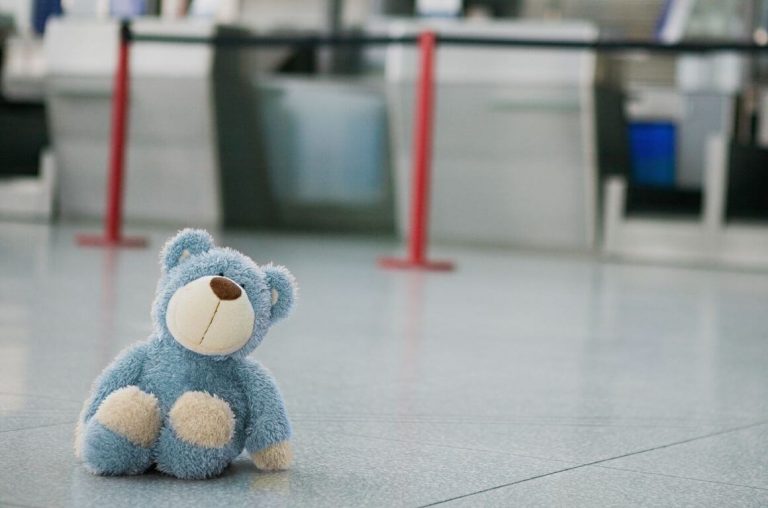 Cardigan or Hoodie
Planes can get chilly, especially for young children. So, in the interest of keeping them comfortable, ensure you either bring an extra layer in your kid's travel backpack, or get them to wear it to the plane. They can always take it off if they're feeling warm.
Entertainment hand luggage essentials for young kids
Now that you've got your little ones' comfort on the plane sorted, it's time to turn our attention to the other most important thing about plane travel with kids. Keeping them quiet! We can all agree that keeping children quiet and happy on planes in not only important to parents, but to other passengers too. So, these items should be included in your children's hand luggage.
Small colouring book and crayons
Most children enjoy colouring, so a small colouring book and crayons will come in handy, even if it is only for half an hour. But, as we all know, crayons have a habit of rolling, so store them in a pencil case or use something I've only recently come across, a toddler car seat travel tray, which will help stop crayons rolling onto the floor. These also won't take up too much room in your kid's carry on and small colouring books can be quite light.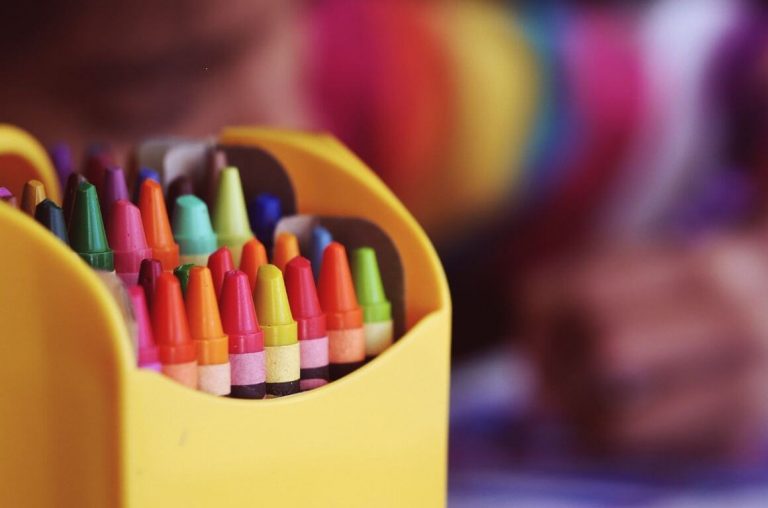 Small bag or pouch of cars/bikes/toys
A small bag of their favourite toys will go a long way in helping to keep kids happy on the plane. For our son, it must contain a model motorbike, some Hot Wheels cars or some of his favourite Disney Cars Models such as Lightening McQueen and Jackson storm (mums of boys will know these names).
For girls, they might want to bring a few small dolls, a My Little Pony horse with its accessories, a play phone or some dress up stuff. Pack them in a small draw-string bag for storage.
Another great idea is to buy a new toy and wrap it for them. Then, once you're in the air, let them unwrap it to play with it. An alternative to buying a new toy is to squirrel away a less played with toy, and wrap it few weeks ahead of the flight to bring out while you're flying. You might not want these in your children's carry-on luggage, so pop them into your own to make them more of a surprise.
For more great travel toys for toddlers on airplanes ideas, check out this post of mine detailing the best travel toys for toddlers.
Stickers and Sticker Books
As well as toys in hand luggage, stickers have been a saviour on us, particularly when our son was a toddler on our lap and didn't want to sit for take-off or landing. I managed to get hold of an empty sticker book and he filled it.
Now, activity sticker books work best with our son, who has also started getting into maze puzzles of all things. You know the ones where you need to find the way through the maze from point A to point B. Those have him fascinated now. So, I always ensure we've got at least two sticker activity books in his plane bag.
Tablet, headphones and a spare charger
The dreaded technology. Yes, we bring a kid's tablet and headphones for our son, and yes, we use it. But do you know what? There's not a peep out of him unless he's pressed the wrong button and doesn't know how to get back to his film or game. There are lots of arguments for and against using technology on planes with children but I'm all for it. As far as I am concerned these are essentials for flying with kids these days.
Our son does not get his tablets at home, they are strictly for flights and he accepts that. Although he does bribe his grandfather for an hour of his when we visit their house for dinner. Whether you are in the YES or NO camp, there is no denying a tablet can be very useful in keeping kids entertained on planes. Load it up with age-appropriate games and apps (we love Hopster) and their favourite films and TV shows (Curious George was a long-time favourite of our son's).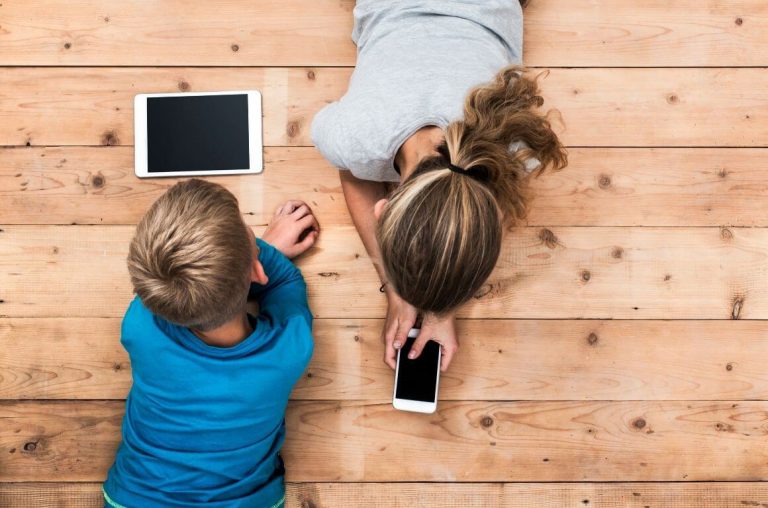 An Adventure is Calling has a great post about other toddler carry-on essentials if you are looking for more specific ideas for toddlers.
Kids hand luggage bags
Of course, all this stuff needs somewhere to go. Most of the comfort items we mentioned as travel essentials for kids will go in our own carry-on luggage. However, the entertainment side of things go in our son's own cabin bag.
We used to use a Trunki, a kids ride on suitcase, but our son outgrew that when he was 3 years old. For a few years after, we travelled with a BedBox from JetKids. Not only is this the next generation of kids ride on luggage, but it also transforms their seat into a bed (on airlines that allow the use of sleep/comfort devices). And it's a lot bigger inside than you think. Buy your BedBox on Amazon by clicking here.
Other alternatives would be wheeled carry on kids suitcases in their favourite Disney character or a backpack. Whatever you choose, just ensure it's light enough for you to carry as you'll probably end up doing just that at least once at the airport. And if you are traveling with toddlers, don't let them choose their toys or you'll be carrying mountains loads of toys.
What not to pack in your kids' hand luggage
There are a few items I would suggest you leave at home for various reasons, the main one being your fellow passenger's sanity.
Noisy toys – you really don't want to annoy fellow passengers with a noisy toy going off every few seconds. So, leave it at home.
Heavy books – leave the board books at home. Not only do they take up more room, they also weigh a ton. And if you end up carry your children's hand luggage, it's your back you'll be putting out.
Lego or Duplo – as tempting as it is, you'll only spend the entire flight picking them up off the floor, unless you travel with a kids travel tray.
Balls – there's just no point, as they can't be played with during the flight. If you must bring a ball on holiday, put it into your checked luggage. Or better still, bribe your little ones with the promise of buying them one at your holiday destination as a reward for good behaviour on the plane.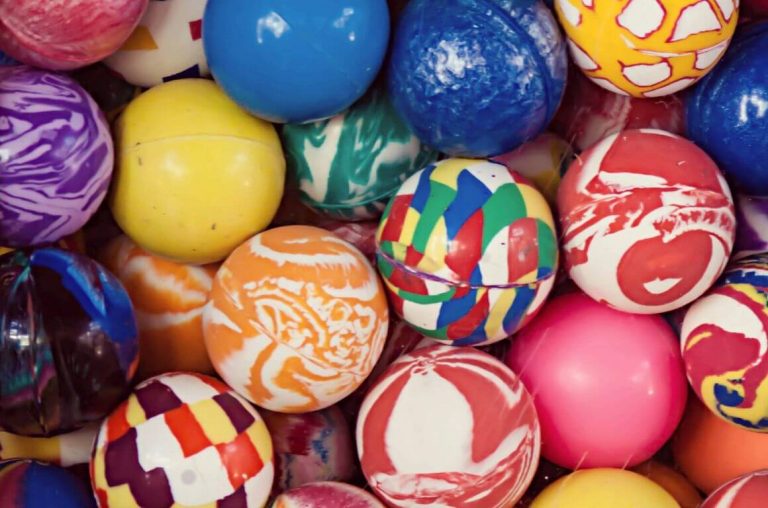 Remember, when it comes to hand luggage for kids, particularly the entertainment side of things, less is more. Nine times out of ten they won't use most of what they pack if they are anything like our son. We over-packed when we were going to America for our two-week road trip and apart from the tablet, sticker books and cars, he never touched anything else in his hand luggage for the entire trip. And as I've mentioned, be careful what you do let your kids pack in their hand luggage as you may end up being the one carrying it through the airport.
I have come across two other items which we are still road testing. One is the Keep Em Quiet bags, which I first came across via Karen of Travel Mad Mum. And we are also trying out the TeeBee Box.
And, if this is your first time flying with kids you might find my tips for flying with babies and toddlers post helpful.
Cath x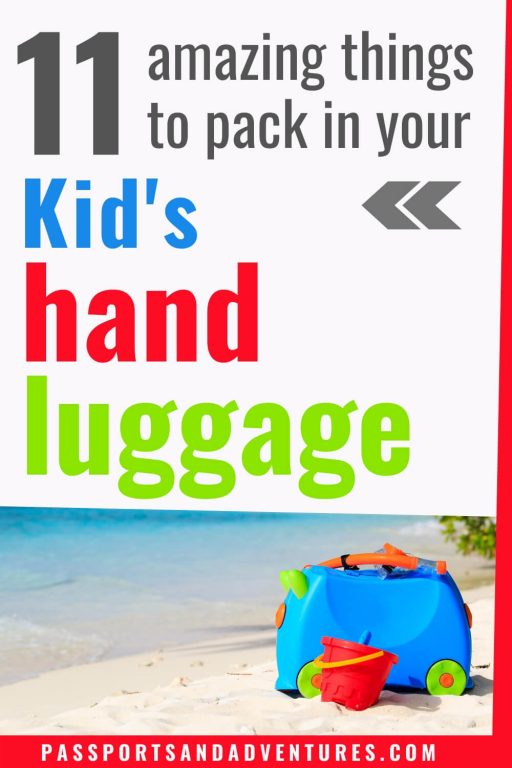 Related Posts