Lapland, Finland is the dream destination for many families, especially in the weeks just before Christmas. Home to Santa Claus himself, a Lapland holiday is one many families would love to do with their kids for a once-in-a-lifetime experience. If you've ever wanted to take the kids to Lapland, but not sure where to start, then you are in the right place. In this post I'm going to share with you everything you need to know about visiting Lapland with kids, including how to do it, when to go and what Lapland activities you cannot miss.
*This post contains affiliate links. To read more about affiliate links, please visit my Disclosure Policy page.
In this Lapland guide, I'm going to show you how to make Lapland for kids the most magical holiday ever, so that you can create long-lasting memories you'll share for the rest of your lives. I'll help you decide on the best Lapland resort for your trip, convince you to DIY Lapland so that you can create the best itinerary for your family while not paying crazy Lapland package holiday prices. That said, if doing Lapland DIY is not for you, I will point you in the right direction for the best Lapland tour operators so you can choose one that fits your needs.
Note, that while I will mention some of the best Lapland tour operators and the Lapland breaks they provide, the main focus of this post will be showing you how to DIY Lapland in order to keep your Lapland holiday costs as low as possible while still creating a magical trip to see Santa in the 'North Pole'. Because if I am being honest there is no such thing as cheap Lapland holidays where the tour operators are concerned.
Lapland with kids – Planning and Research
The words Lapland and Santa Claus go hand-in-hand and many families would love to be in Lapland at Christmas time or in the few weeks before it. There is no better way to get the kids excited about Christmas than a trip to see the big man in his hometown.
However, deciding on how to get to Lapland can be a minefield. Do you book a Lapland package holiday with a tour operator or do you DIY Lapland to reduce your costs? If you decide on a package deal, do you choose one of the Lapland day trips or a multi-day holiday? Then there's the question of which is the best Lapland destination for your trip?
There are so many choices and questions to be answered and this is why I am going to take the pain out of that by helping you decide if a tour or DIY is better for you and how DIY can be the best choice and how exactly to do it. This is Lapland holidays for families made easy.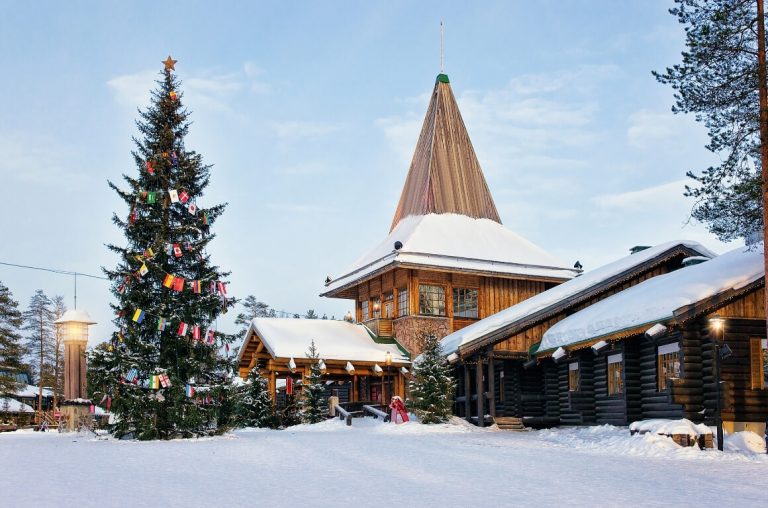 How to get to Lapland
Lapland holiday packages
There are a number of tour operators offering the best Lapland Santa holidays. They offer everything from tours go to Lapland for the day to some of the best Lapland holiday packages that include everything you could possibly want and need from a Lapland trip.
However, a word of warning. Lapland holiday costs from tour operators can be eye-watering depending on who you book with, what is included and what is extra and how long you are going for!
Lapland holidays from the UK
There are five main tour operators offering Lapland holidays from the UK, although upon researching I've discovered that the Lapland First Choice holidays are the exact same ones as the Lapland TUI holidays, with similar prices and similar Lapland deals, as they are part of the TUI group.
Please note that these prices are valid at the time of publication for trips made in December 2021.
TUI/First Choice visit most of the Finnish Lapland airports which serve the majority of the Finnish Lapland resorts, including Yllas, Levi, Rovaniemi and Saariselka, and the lesser known Lapland destinations including Ruka, Pallas, Luosto, Hetta and Kuusamo. No deposit is required upon booking and there is an option to pay in instalments and by direct debit.
Day trips start from £585 per person with thermal snowsuits, boots and gloves included as well as a reindeer ride, husky ride, visit to the Snow Village, snowmobiling, Arctic storytelling and of course, a visit with Santa. It is a jam-packed day.
Longer trips with these operators are either 3- or 4-day trips which include the same excursions as day trips but longer, and also include things like tobogganing, Elf School, a festive gala dinner and more. These trips start from around £800 per person at the beginning of December, rising in price if you want to be in Lapland for Christmas.
UK airports available for Lapland flights with these operators are London Gatwick, Manchester, Birmingham, Bristol, Doncaster Sheffield, East Midlands, Edinburgh, Glasgow and Newcastle, although not all will offer one-day trips to Lapland.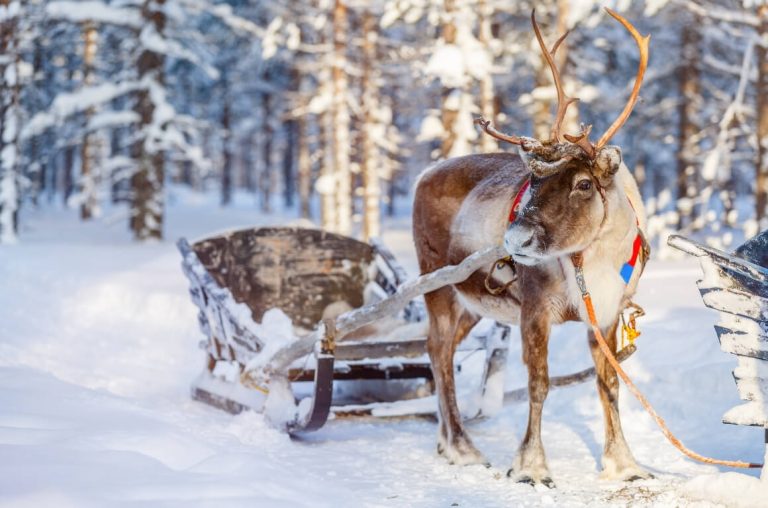 Next is Santa Claus Trips who offer trips to the same Lapland resorts as above as well as Suomu, Olos, Pyha, Kilpisjarvi and Pyhan Asteli. Santa Claus Trips offer some Lapland holiday deals of half price kids places on some deals. A low deposit is required to secure the booking and there are also early booking offers.
Day trips with Santa Claus Trips start from £559 per person, while they also have 2- and 3-night Lapland holidays starting from around £915 per adult. Thermal snowsuits and boots are included and excursions on longer trips include Elf School and Bakery, reindeer sleigh rides, tobogganing, a meeting with Santa and a festive gala dinner.
Day trips are available from 19 UK airports, while the short 3-5 night breaks are available from up to 13 UK airports, although these are very much dependent on the type of trip and Lapland resort you are visiting. Most trips are available from Gatwick, Manchester and Bristol.
Inghams is another UK Lapland tour operator who, in my opinion, are one of the most expensive. Inghams Lapland holidays are available to Levi, Yllas and Saariselka only. They offer both Lapland holidays without any snow-gear and excursions, or holidays with snow-gear and excursions included.
Lapland trips with Inghams are for 3-, 4- and 7-nights, flying from Gatwick, Manchester or Bristol. A 7-night self-catering trip to Levi in December starts from £828 per person, which only includes flights, transfers and accommodation. Santa breaks which will include snow-gear, a meeting with Santa and a festive feast, for 4-nights in December start from around £1149 per person half board. Some excursions may be included depending on the trip you opt for.
Santa's Lapland is a popular UK operator of Lapland breaks and only offers holidays to Saariselka. Like Inghams above, there are no day trips available with this company. Santa's Lapland offer 3- and 4-night Santa breaks, with some child discounts available for certain packages.
Their 3-night holidays start from £1099 per adult and include snowsuits, boots and gloves. Excursions included are husky and reindeer rides, snowmobiling, mini skidoos, tobogganing, snow hockey, gala dinners and that all-important meeting with Santa.
Airports available with this operator include London Gatwick/Luton/Stansted, Bristol, Birmingham, Leeds Bradford, Manchester and Newcastle on select dates.
Note that most UK operators fly twice a week to Lapland with Sunday being the typical day for day trips to Lapland. If you are thinking of booking a Lapland package holiday, I suggest you check out all the operators mentioned above, see what is included and compare prices for your chosen dates before pressing BOOK. You will also most likely need to book a year in advance as these sell out pretty quickly.
Lapland holidays from Ireland
For my readers travelling from Ireland, there are also a few operators flying out of Ireland direct to Lapland.
TUI operate in Ireland and their packages for 3-nights start from around €1145 per person going to Yllas, with all the same excursions included as the UK Lapland packages.
Sunway is another operator in Ireland doing Lapland breaks and their flights are in conjunction with Aer Lingus. An overnight stay with Sunway to Rovaniemi will cost from €1012 per person, while a 3-night break to Kittila will set you back €1482 per person. Included in these packages are thermal clothing, husky and reindeer rides, snowmobiling, Elf School, tobogganing, festive dinners, a meeting with Santa and either a visit to the Santa Claus Village in Rovaniemi, or the Snow Village in Kittila.
Go 2 Santa is a company that offers day trips to Lapland from Ireland, starting at €695 per person. They also offer 1-, 2- and 3-night stays in Lapland resorts. 1- and 2-night stays are in Rovaniemi and Yllas, while their 3-night stays are in Yllas, Pyha and Luosto. Their 1-night stays start from €979 per person, 2-nights from €1389 per person and 3-nights from €1449.
Abbey Travel and Shandon Travel offer Lapland holidays but you need to request a quotation online via their websites or ring their hotline.
Is a Lapland package holiday right for me?
If you are wondering whether or not to book a Lapland trip through a tour operator, then you need to take into consideration the following things.
Tour companies take the hassle out of coordinating your flights, transfers and accommodation.
Often, your snowsuits, boots and thermal gloves are included, meaning you just need to think about your lower layers of clothing.
Excursions are included and you can often add more for a fee.
Transfers to and from excursions are included in the form of a coach.
Food may be included if you opt to go half board or full board, and a festive dinner on your last night is often part of the package.
However, you are at the mercy of the tour operator's timetable, which can be difficult with kids who want to keep playing in the snow.
You have no choice over the timing of your visit with Santa and will be in a queue with everyone else who is part of your tour.
While excursions are included, these can be short, may have long queues and leave you wanting more, which you'll have to shell out money for.
Going DIY to Lapland leaves you free to tailor your itinerary and amend it on the go to suit your family's needs.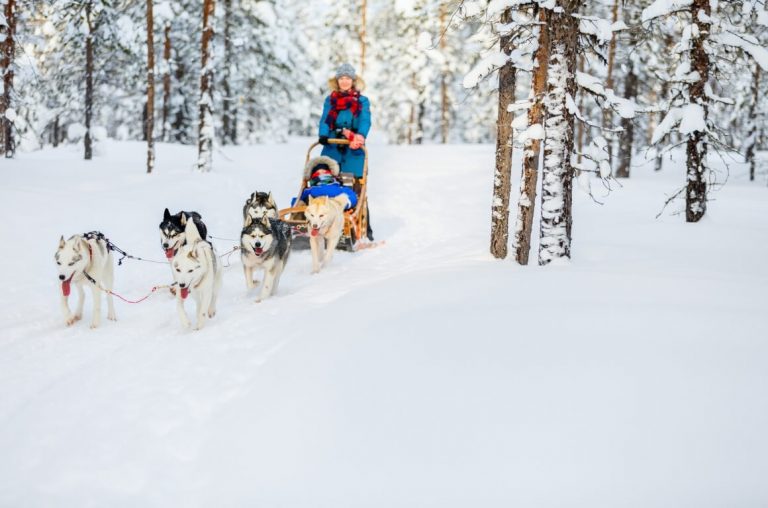 DIY Lapland holidays
If you want to fly to Lapland to see Santa but the cost of the tour company packages is putting you off, you could opt to DIY Lapland. Doing it yourself is more than doable, and more and more families are opting to DIY Lapland so that they can either save money on this once-in-a-lifetime trip, or can do it again, and again, and again.
The money you can save compared to the packages can make going to Lapland more affordable.
When we took our son to Lapland, we did it DIY from Portugal and still saved ourselves quite a pretty penny compared to booking a Lapland trip from the UK through one of the tour operators and then adding our flights back to the UK onto that cost.
Read this post to discover exactly how we did Lapland on a budget. From booking our flights, train, and accommodation to sorting clothing and excursions. It has all the information you will need to book a DIY Lapland trip.
Essentially there are two ways to reach Lapland from Ireland and the UK and I will detail them below.
Lapland DIY – How to book Lapland separately
If you are lucky enough to be based in the UK and Ireland there are a few ways to reach Lapland by plane.
Flying Direct – There are direct flights to Rovaniemi with Easyjet, typically from November to March. These were flying from both London Gatwick and Manchester, although it is thought this might change to potentially just Gatwick. The Gatwick flights were every Wednesday and Sunday, while the Manchester flights were every Monday and Thursday.
If you live in Northern Ireland, Scotland or Ireland, then flying to Gatwick and staying in a Premier Inn at the airport the night before is still the cheapest way to do this. Those from Wales can travel by car to London.
Flying Indirect – You can also fly from the UK to Lapland with Finnair and Norwegian via Helsinki from London Heathrow. Finnair in particular serves all the major Lapland airports including Rovaniemi, Ivalo (for Saariselka and Inari) and Kittila (for Levi and Yllas). The Helsinki to Lapland flight time ranges from 1 hour and 20 minutes to Rovaniemi, to two hours and 45 minutes to Kittila. Note that these airlines can cost considerably more than the Easyjet flights. so, if you are looking to do Lapland cheap, this may not be the best option for you.
If you live in Ireland, Finnair flies from Dublin to many of the Lapland airports via Helsinki, but these flights will be more expensive than going with Easyjet, even with a stop-over in London.
Note, if you are located elsewhere in Europe you can either book indirect flights to Lapland or fly to Helsinki and get the overnight train to Lapland (see below).
How much do flights to Lapland cost? – When Easyjet release their direct flights from the UK to Rovaniemi, they can cost between £50pp to £100pp depending on your dates and luggage added. Prices can rise steeply and quickly, so you need to be on the ball on release date. That said, some people have managed to bag a bargain up to a month later as Easyjet release more dates and seats.
Flying with Finnair and Norwegian will set you back considerably more. Think a couple of hundred pounds/euros per person, but sometimes these airlines include checked luggage as standard.
Lapland by train – You could also reach Lapland from Helsinki by catching the overnight train from Helsinki. This also gives you more options for flights from both the UK and Ireland to Helsinki, including KLM, Lufthansa and BA, alongside Finnair and Norwegian.
The overnight train, dubbed the "Santa Express" takes about 12 hours from Helsinki Central Train Station to Rovaniemi, so despite the nickname, it is anything but express. That said, you'll be sleeping your way to Lapland.
The train tickets start from €49 per person each way, with children under 10 years of age riding free on their parent's tickets if they share the same berth with them. Make sure if you want to avail of free child places that you DO NOT book a child ticket with your adult ticket online. Otherwise you will pay more than is necessary.
You can either book your adult tickets as soon as they go on sale online or then call the VR hotline to add the free child ticket to your booking, or you can call the VR hotline and make your complete booking on the phone.
VR Customer Services number is 00358 203 32033 and they have English speaking operators. Listen for the correct number option to ensure you reach the right operators.
We took this option when we went to Lapland. We flew from Faro via Lisbon to Helsinki and then caught the train to Lapland.
Top Tip: when you arrive at the train station, double check the train times on the boards. We were booked on the later overnight train to Rovaniemi and when we arrived at the train station, we could not see our train on the board. After a fraught 20-minutes trying to get in touch with VR we found out that our train wasn't running and we should get on the earlier one. Cue a mad dash to retrieve our bags from the lockers and run for our train which we just about caught! So, if you think you have a few hours to kill before your train, make doubly sure you do have this free time before leaving the train station or you could find yourself missing your train.
Lapland Accommodation – The last part of booking a DIY trip to Lapland is to sort your accommodation. There are hotels, log cabins, igloos and lots of different accommodation choices via AirBnB in every area and town of Lapland. AirBnB was our choice as we could get an apartment which allowed us to cook breakfast and dinner, and to prepare packed lunches and snacks, therefore saving some money on our food bill.
We recommend looking on both booking.com and AirBnB and comparing prices for your chosen dates. Use this link to check accommodation choices on booking.com.
Click this link to find out exactly how much our DIY trip to Lapland cost us and how we booked it.
Where to stay in Lapland – Best Lapland resorts for kids
There are lots of Lapland destinations that offer a magical Santa experience. Some are very popular with families while others are more remote or are more skiing resorts than dedicated Santa resorts.
When we visited Lapland, we stayed in Rovaniemi, the official hometown of Santa Claus. While some people will say it is too commercialised, we did not think so and are eager to return one day again in the future. So, please do not listen to anyone who says this and make your own mind up on whether this is the best Lapland resort for your family or not.
If you'd like to know more about this town, read my Rovaniemi with kids post to find out some of the amazing things you can do in the capital of Lapland.
Let's take a look at some of the best Lapland resorts. While we have only stayed in one and can fully comment on that, we've heard great things about the others and would love to visit some on our next trip to Lapland. Each has a different feel to the next and the Santa experience in each is different from town to town.
Rovaniemi
The official hometown of Santa Claus is also the capital of Lapland and is the largest town in the region. While it is a popular destination in Lapland with tourists and the most populated city in Lapland, we did not feel it was overcrowded or too commercialised. Yes, there are plenty of shops, cafes and restaurants but the magical Santa experiences are out of town.
Rovaniemi is home to the Santa Claus Village, Santa's official home in Finnish Lapland and also Santa's only underground home, Santa Park. Rovaniemi has direct flights from the UK with Easyjet and the transfer time from the airport to your accommodation is short and sweet. If you are staying in the Santa Claus Holiday Village, they offer free airport transfers to guests.
If you arrive into Rovaniemi via the overnight train, there are plenty of taxis about to take you to your accommodation or you can stow your bags and hop on a bus straight to Santa Claus Village and Santa Park.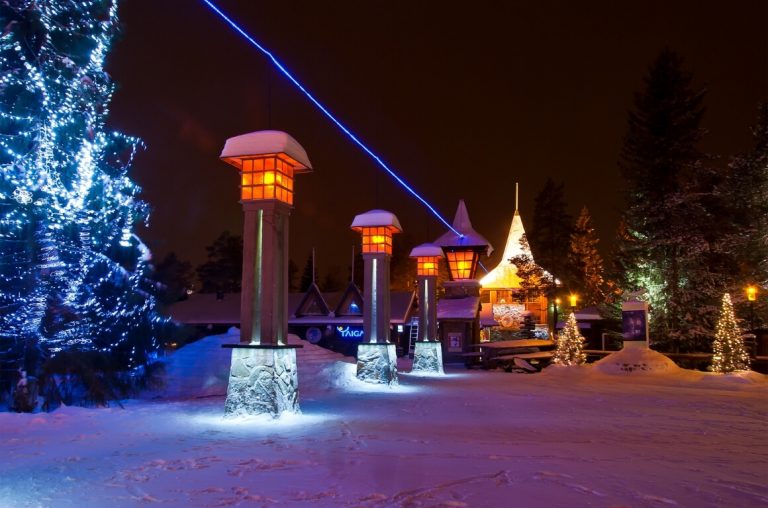 Rovaniemi is a normal town and the Santa Claus Village and Santa Park are on the edge of town, approximately ten minutes by taxi or bus. If you are staying in town, these buses run regularly to both Santa experiences.
Check this link from Visit Rovaniemi for more information about getting around this town in Lapland while you are there.
Rovaniemi also has a wide range of accommodation options available from AirBnB Lapland city centre apartments, to log cabins, hotels, and more.
Yllas
Yllas is a more remote Lapland destination about an hour from Kittila airport. Many of the tour operators do Lapland trips to this destination. As a smaller town, it can feel more personal and often Santa can pay a personal visit to your accommodation or log cabin. This can be arranged on this website.
There is a cable car to the top of the fell in Yllas and as it is further north, if you are going in early December you have more chance of there being snow than in Rovaniemi further south. All the usual Lapland activities such as husky sledding and reindeer sleigh rides are available here.
However, check ahead whether bedding is included in the price of you accommodation or if you can hire some for an additional fee as it is not always provided as standard.
Levi
Levi is the largest ski resort in Finnish Lapland and is a very popular destination in winter. You'll find all the usual Lapland activities in Levi as well as the Snow Village, which takes on a new theme every year. Kittila is the nearest airport at less than an hour away or you can also drive 2 hours north from Rovaniemi.
As a ski resort you will find plenty of cafes and restaurants as well as shopping, so anyone telling you Levi is less commercialised than Rovaniemi is taking nonsense.
Saariselka
Saariselka is another popular Lapland destination, especially with the tour operators. If it's the Aurora Borealis you are hoping to see, then Saariselka is thought of as one of the best places in Lapland to see the Northern Lights thanks to its position in the north of Finland.
Saariselka is a small village surrounded by the nature and fells of the Urho Kekkonen National Park and the nearest airport is Ivalo, just 20 minutes away. Despite its size, there is plenty to do here including seeing Santa, all the usual Lapland activities and there is an Angry Birds park for kids.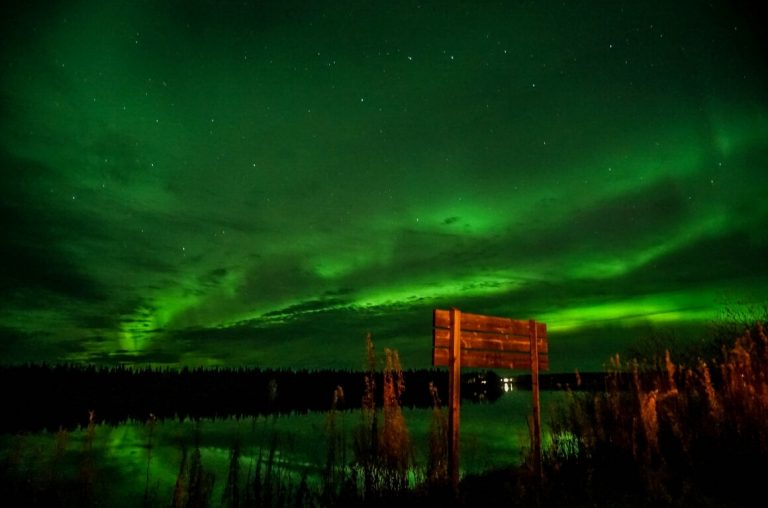 Other Lapland Resorts
Other Lapland resorts include Ranua which is a small village located 1 hour from Rovaniemi and is where you will find the Lapland zoo. If you are hoping to stay in an Igloo or Arctic guesthouse, this is the perfect place to do it. Click here to find Ranua igloo accommodation and more.
Kuusamo is another large skis resort in Lapland where all the usual activities and Lapland excursions are on offer. The nearest airport is Ruka or you can drive 2 hours by car from Rovaniemi.
Luosto is located in the Phya-Luosto National Park, a scenic 90 minute drive from Rovaniemi airport. It has a ski resort and also an Amethyst Mine where you can dig for your own gems.
There are more Lapland resorts to choose from but the ones mentioned in this section are the main ones and most popular with plenty on offer for visitors.
When to go to Lapland
Many people want to go to Lapland either for Christmas or in the weeks before Christmas for a truly magical time. Of course, kids want to see Santa to have a chat, tell him what they want for Christmas and to meet his Elves and Reindeer before they're tired out from all that flying on Christmas Eve.
However, Lapland is also worth visiting in summer when it is warm and dry. And guess what, Santa is still around in Rovaniemi and less tired than he is in the run up to Christmas.
However, for a magical winter wonderland break, winter is where it's at. The Lapland, Finland weather in winter is cold. Really cold. Think days with typical low temperatures of 0˚C to -20˚C at best. Many Lapland holidays in December will enjoy snowfall, although in recent years the snow has been late falling. Lapland holidays in January to March will have plenty of snow to enjoy winter activities.
Lapland tour packages are available typically from mid-November to early January, while Easyjet's Lapland timetable to Rovaniemi runs from mid-November to the end of March. These are the perfect months for snow-filled winter activities and magical Santa meetings.
A word of warning, the daylight hours in December are very limited, typically from 10am to 2pm and are even more limited the further north you go. This does not detract from your fun but can make mornings difficult when it is pitch-black outside and it's 9am.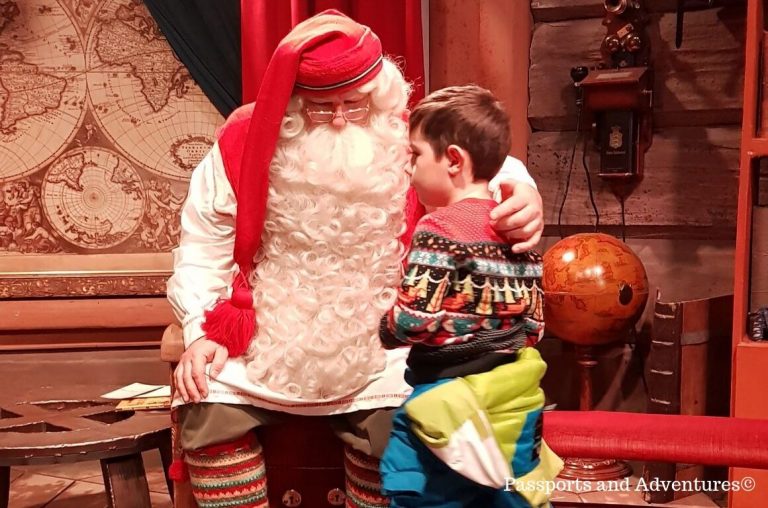 How long to spend in Lapland/how many days in Lapland
While some people only fly to Lapland for the day on a Santa day trip, this is not ideal. You will be short on time, rushed through your activities and may come away feeling rather drained and disappointed. Ideally you should spend as much time as you can in the region to ensure you get the full experience. Going to Lapland DIY will allow you to set the timetable, rather than being on someone elses.
When we went, we did a Lapland 5-day trip. This included our travel arrival/departure by train but also meant we could take things at our pace and enjoy each activity and excursion to the full without feeling like we were being rushed. Nor did we need to spend all day in queues just to get things done.
Discover our Finland Lapland itinerary here to help you plan your time in this magical winter wonderland. 5 magical days with Santa, huskies, and reindeer galore.
If you are opting for a tour package I would not go for anything less than 3 days. This should in theory give you time to do everything you want to do without feeling too rushed. Just be aware that for most of it, you will be on the timetable of the tour company, with only a little time to yourselves.
How to get around in Lapland
Many of the different Lapland resorts are within a few hours driving from one another. However, if you are unsure about driving on snow (even in winter tyres which come as standard), then you might want to stick to one town.
Car hire is easily done from the regions airports and can be booked ahead of your arrival. We recommend using rentalcars.com to check prices and availability for your chosen travel dates.
There are bus and rail connections between the larger towns in Lapland but this will need an extra bit of planning and is not something we ourselves have done. That said, once you are in a town in Lapland, getting around is pretty easy either by public transport, on foot or by taxi.
In Rovaniemi, for example, there is a good public transport system with buses to the airport and both Santa Claus Village and Santa Park at regular intervals throughout the day.
Visit this section on the Visit Rovaniemi website for more details about getting around the town. For other Lapland resorts, find the tourist board website and check there or email them for more information.
What to do in Lapland
There is a wealth of Lapland excursions and activities to do, no matter where in the region you are visiting. Top of the list has to be a visit with Santa Claus himself. Every Lapland resort has this on offer and in some, Santa can make a personal visit to your accommodation, making it even more magical.
Other activities in Lapland that you should consider are husky sledding, reindeer sleigh rides, snowmobiling and tobogganing, Northern Lights hunting (better suited to couples or families with older kids able to stay awake late at night), ice fishing, Elf School and more.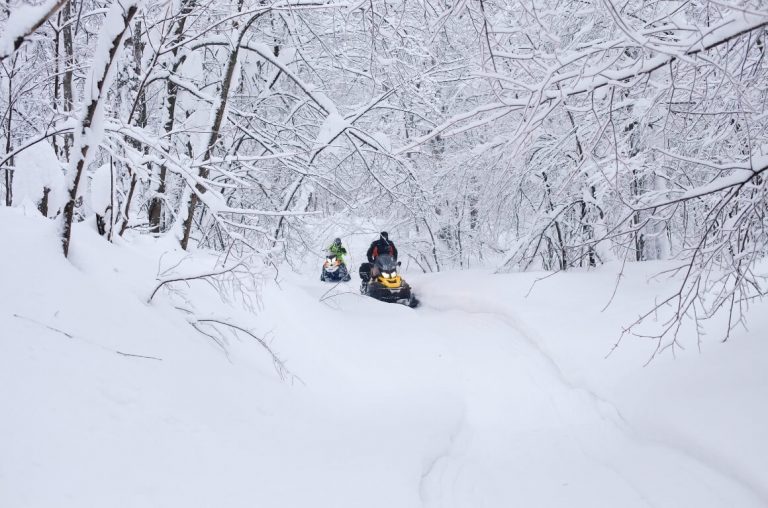 In some resorts there are other special places to visit such as Santa Park and the Santa Claus Village in Rovaniemi, the Snow Village in Levi and Santa's Creek in Saariselka.
Rovaniemi also has several amazing museums, two of which are perfect places to escape the cold with kids. These were some of our Lapland highlights and we highly recommend them to others visiting this city in Lapland.
Find out what they were in this post about visiting Rovaniemi with kids.
If you need some ideas of what to do in Lapland with kids to help you plan your Lapland Bucket List, find out what was on our Lapland to-do list here.
What not-to-miss in Lapland with kids
There are some Lapland adventures you simply cannot miss when you go.
For us, these were our reindeer sleigh ride through the forest around Santa Claus Village in Rovaniemi, our husky sledding with Bearhill Husky not too far from the town and our family photoshoot in Ounasvaaran forest, a short drive from Rovaniemi city centre with local photographer, Kaisa Siren. This local photographer was recommended by Visit Rovaniemi and we came away with treasured photos to remember our magical trip to Lapland.
If you'd like to know more about Bearhill Husky Lapland dog sledding tours and in particular find out which one we did, read our Bearhill Husky review post here.
And of course, that special moment when we met Santa himself. There are some amazing experiences to be hand in Lapland, so make sure you put together your Lapland bucket list and work your Lapland itinerary to fit it all in.
What to pack for Lapland
Your Lapland clothing is going to be all about staying warm. If you are going to Lapland via a tour company package, then it is highly likely your snowsuit, boots and probably gloves will be included in your package. That just leaves base and mid layers. However, if you are doing Lapland DIY, then you will need to bring your own outer layers as well.
In Lapland, due to the extremely cold temperatures in winter, you will need to follow the layering system when it comes to your clothing.
Layer 1 = a base layer which is the most important layer and one you shouldn't scrimp on. This is the layer that will keep you dry as you move about, helping to keep you warm. This layer should NOT be cotton, instead opt for wool or synthetic materials such as nylon, polyester or polypropylene. Acrylic can be used but only if mixed with another synthetic material. Merino wool is the best but can be expensive.
Layer 2 = a mid-layer which is designed to keep you warm by providing insulation. The best fabrics for mid-layers are wool, fleece and thin-insulated jackets.
Layer 3 = outer layer which should provide warmth, be waterproof and protect you from wind and snow. If you are not on a package holiday you will need to invest in this layer yourself. Both the outer legs and jackets need to be insulated either with down or synthetic insulating fibres. Ski wear is ideal as they are made for wet, cold weather on the slopes. And don't forget hats, gloves, scarves and snoods to make sure you remain warm and dry.
Boots need to be waterproof and preferably fleece-lined for extra warmth. A good grippy soul is a must for walking on compacted snow and ice.
Top tips for visiting Lapland with kids
So, now that we have covered how to get to Lapland, what resorts are the best, and what you need to pack, here are a few top tips to ensure your Lapland experience is an amazing one.
Lapland daylight hours are limited so consider these carefully before booking excursions or planning certain things. We booked a morning husky sledding activity to give us the most daylight with our son. Our wintery family photoshoot was also conducted around midday to ensure we had the best possible light in these short winter days. So, take the limited daylight hours into consideration.
Lapland with toddlers is more than doable and many people visit Lapland, even with babies. Just remember that they often cannot tell you when they are getting cold, so keep a close eye on them. Dressed them in at least one more layer than older kids or adults and keep them warm in their buggy/strollers with a warm, fleecy blanket. It is better to have too many layers and be able to remove them than not enough.
In Lapland, the best time to see the Northern Lights is, unfortunately, not December. The best time is actually autumn and spring, at the beginning and end of the season which starts in mid-August and ends in early April. The reason for this is snow is accompanied by cloud, so if there is snow falling, the sky may be too cloudy to view the Northern Lights. That is not to say you won't get lucky and see them, but you should not get your hopes up too much if you are visiting Lapland in December and January. Before you go download the Northern Lights app and keep an eye on it and the weather forecast. You never know, you might get lucky.
Do not make this trip without adequate insurance. And you must ensure that your Lapland holiday insurance covers you for winter sports and activities including sledding and snowmobiling if you are planning on doing these. Normal travel insurance does not cover these types of activities, so even if you have annual family travel insurance you may need to take out a special single trip policy to cover you for this trip.
I have a full post filled with more than 30 practical top tips for visiting Lapland. You should read this to see what other tips apply to you and your family. Click the image to read the post.
Day trips from Rovaniemi
One of the best day trips from Rovaniemi for families is to visit Ranua Zoo, approximately an hours' drive away. There is a public bus that can take you there or you can book a tour through the likes of Viator. Click here for prices and availablilty.
You can also visit the Korouoma National Park and see frozen waterfalls on a guided tour that lasts between 5 and 6 hours. This is a great way to experience some of Finland's frozen wintery nature. Check out this tour here.
Older kids might enjoy digging for treasure at the Amethyst Mine in Luosto. The Lampivaara Amethyst Mine is Europe's only active amethyst mine, and kids will enjoy learning about how the gemstone is made and digging for their own. Click here for more information about the tour, latest prices and availability.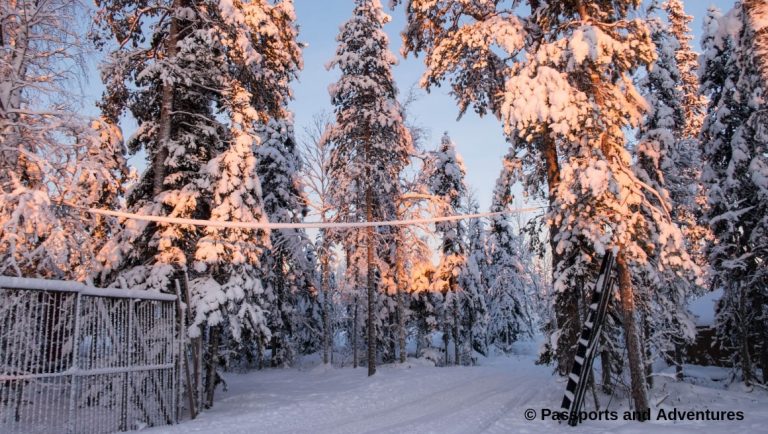 FAQ's about Lapland
I hope this Lapland with kids guide has shown you how to make your Lapland adventure come true. If you've been on the fence about visiting or not really sure if you should bring the younger kids, I hope I've convinced you that Lapland for children is a must!
To go to Lapland to see Santa in his hometown, especially just before Christmas, is a trip your kids are sure to never forget. Even if they are a bit on the younger side, the memories you will create can be shared with them for years to come.
Cath x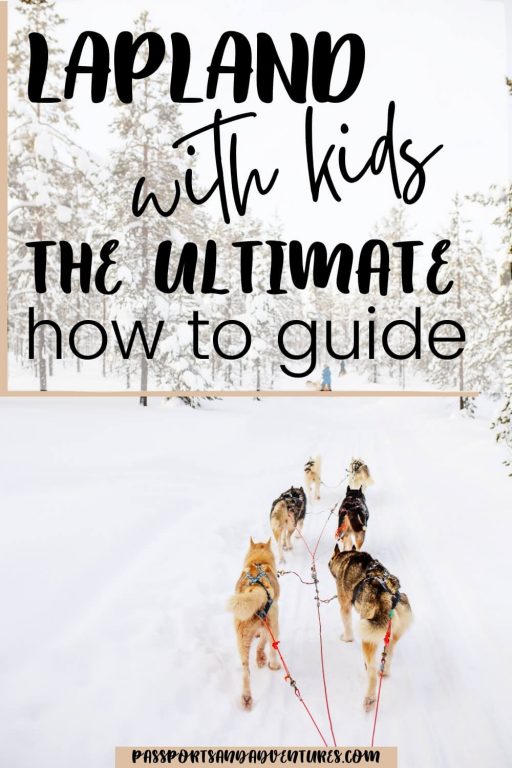 Related Posts